Best Printer Paper In 2022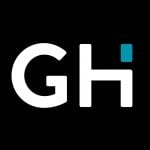 This product guide was written by GearHungry Staff
Last Updated
March 31, 2020
GearHungry Staff
GearHungry Staff posts are a compilation of work by various members of our editorial team. We update old articles regularly to provide you the most current information. You can learn more about our staff
here
.
GearHungry may earn a small commission from affiliate links in this article.
Learn more
Not since The Office has anybody shown so much interest in printer paper, but whether you're looking for the perfect option for your home printer or if you want to treat the office, the best printer paper is something you need to know about. It may not be as glamorous as some of the other buying guides we bring you every day, but there's something about printer paper that keeps bringing us back to normality.
For most of you, there's a chance that you don't care what type of printer paper you use, but those in the know understand that there's a lot more that goes into what makes excellent paper than you'd think. From thickness to flexibility to brightness rating, as well as the sustainability aspect, you will find reams upon reams of paper for you to print off documents, essays, memos, and more.
You don't need to be Michael Scott to get it, but you can still embrace all that's good about something that we use every day, and give a little love to the paper industry.
The Best Printer Paper
Our best pick for the best printer paper is the Hammermill Copy Paper. Aside from the standard 8 ream pack, it's also available in both smaller and larger packs, ranging from a single ream, suitable for homes or for those who want to check out if it's worth investing in more, to truckload sizes that comes with 840 cases, and is necessary for large offices.
For feeding it into your printer, it boasts 99.99% jam-free performance. However, we all know how temperamental even the best printers can be, so it might be a case of whether the printer wants to play ball or not. Still, such a percentage gives you the confidence that it will perform admirably the majority of the time, which is really all you can hope for.
It's also acid-free, which keeps it in top condition even after many years and prevents the brittle fading issue that plagues older versions of printer paper that could affect the reliability and durability of documents. As thick printer paper, it's rated at the 20 pound measurement, which means it's suitable for double-sided printing and presentations, meaning you waste less paper and also prevent bleed-through from ink when printing on both sides.
You'll find it's also one of the most economical options around, making it ideal for everyday use without feeling like you are spending too much per sheet. This demonstrates superb value for money. Furthermore, it's made from renewable resources and used to support over 2 million forestry jobs across the USA.
If you set up repeat orders automatically, whether every month or every three months, however, you might find there are some discrepancies between which products arrive. If you've gotten used to a higher quality type of paper for all your home, office, or school needs, this could come as a shock. Even with this, though, the paper proves to still deliver excellent quality and results, and for those not in-the-know with paper quality, you're unlikely to notice the difference. 
Key Features:
Multiple ream sizes
99.99% jam-free
Acid-free
Renewable resource
USA-made
92 bright white rating
Specification:
Brand

Hammermill

Model

113640C

Weight

40 Pounds
Economic for everyday use
Made from renewable resources
Excellent value for money
Paper is not always the same when reordering
Hammermill Copy Plus Printer Paper
The Hammermill Copy Plus Paper is available in small, medium and large sizes ranging from 1 ream to an entire pallet suitable for huge offices, or people who feel compelled to hoard as much paper as they can, just in case. As a USA-made product, you can contribute to the economy while printing off your anarchist flyers, really sticking it to the man in a way which may be just a tad contradictory, but whatever.
It may not be available as A4 printer paper, but you should still be able to adapt and adjust your printer settings to ensure that your pages feed and print correctly. Although it's not available in A4, it's still jam-resistant, or it's mostly jam-resistant, boasting the typically 99.99% claim that other Hammermill printer paper products also demonstrate.
The Colorlok technology is perhaps the best aspect of the whole team. The colors are 30% brighter, while black ink is 60% bolder, with all ink drying 3 times faster compared to certain other options. For high-volume printing, this is crucial, and it ensures that the colors are vivid, dynamic, and clear so that no one will have trouble reading whatever is on the document, whether the information is important or could have been shared in an email.
In addition to this Colorlok technology, it's also acid-free to prevent discoloration, while the 92 bright white rating further demonstrates a clear and crisp result regardless of your printing needs. 
You might encounter some curling at the edges, but this is only in the case of certain printers, and it only happens because of the heat. If this bothers you, feel free to slide the pages into a folder and wait, or weigh them down with something to keep everything in excellent condition and save on storage space. 
Key Features:
3 ream sizes
99.99% jam-free
Colorlok technology
Renewable resource
Presentation-quality
Acid-free
Specification:
Brand

Hammermill

Model

105007R

Weight

5 Pounds
92 bright white rated
20-pound thickness
Made from renewable sources
Slight curling at sides because of printer heat
HP Printer Paper MultiPurpose
This HP Printer Paper MultiPurpose does exactly what it says on the tin, or more likely the package. Besides being available as white printer paper, you can also purchase a pink cream with proceeds going to Breast Cancer charities if you're feeling especially generous on this fine day. There are also various pack sizes to choose from depending on how much paper you think you'll need. You can choose from one ream, 3 reams, 5 reams, 10 reams, 500 sheets, or an entire pallet. Hopefully, with such options available, no one will ever be without that crucial paper they need for all their paper airplanes, or for actual office admin needs.
It also comes from renewable sources and is Forest Stewardship Council certified so you know that HP has a focus on sustainability. Furthermore, as it is optimized for HP technology, it's ideal for anyone who has HP printers, copiers, and more in their homes, offices, or schools. This takes a lot of the hassle out of potential jamming and creasing which damages the pages and the machine. Still, it should work well enough with non-HP products, so even if you don't have one, there's no need to worry.
Again, you'll enjoy vivid Colorlok technology to take your printing results to another level, and it's also ideal for grayscale printing, as well as black and white for all your everyday printing needs. When finished, it lies flat and smooth on the table without curling, also.
It is a little pricey compared to other options, but this price is also reflected in the quality. If you don't print too often, then you're unlikely to need, or want, to spend this much. However, for big businesses or educational needs where the printer paper is the basis on excellent presentation, this extra payment is more than worth it. Be sure to also check out our guide to the best 3D printers for more quality products like this.
Key Features:
Various ream options
Optimized for HP technology
Suitable for everyday use
Colorlok technology
Acid-free
20 pound weight
Specification:
Brand

HP

Model

212500C

Weight

25 Pounds
Acid-free
Suitable for grayscale, black and white, and everyday color printing
Flat and smooth
A little pricey compared to other options
Office Depot White Printer Paper
If you're looking for superb value, look no further than the Office Depot White Copy Paper. This is available in 500 sheets per ream, and although you can't buy multiple realms in your effort to purchase every sheet of printer paper ever made, it still boasts excellent affordability, especially for small or home businesses that need that respite from the big paper business.
Also suitable as copy paper, it comes with a 20 pound thickness and a 92 brightness rating. Furthermore, the acid-free formula ensures longevity and prevents it from falling apart after being stored in a musty backroom for far too many years. As soon as it arrives, it's ready for whatever printing, copying, or fax machine you have, and while it isn't optimized for any specific brand, you will still enjoy excellent quality printing that avoids much of the pitfalls of even cheaper printer paper. You can use it for home printing and office printing with equally impressive results, while it's excellent weight and non-sticking qualities mean you can separate sheets with ease.
With superb value, it's something for everyone to consider, even if they don't print that often. In fact, it's so dependable that you might find yourself printing for the sake of printing. Although, we're trying to do better for the environment, so maybe don't do that.
The only issue we found with it was that it's not entirely suitable for laser printers, but as there are options that are ideal for that, you can always find alternatives. For standard printers and anyone who wants to save money, you won't find anything else that offers such fantastic value. You may also be interested in some of the best portable printers from our list, so take a moment to check them out.
Key Features:
Suitable for everyday printing and copying
20 pound weight
Acid-free
92 brightness rating
Vivid text and images
Versatile
Specification:
Brand

Office Depot

Model

40428

Weight

20 Pounds
Suitable for everyday home and office printing
Good value option
Good weight and non-sticking
Not ideal for a laser printer
Boise Paper X-9 Multi-Use Printer Paper
The Boise Paper X-9 Multi-Use Copy Paper is available in a single 10 ream carton, but this still means you get a comprehensive 5000 sheets of top quality stationery paper for all of your home or office needs. It's dependable, with 99.99% jam-free claims, while the USA-made certificate should give you all the confidence you need that this is a product worth buying.
The 20 pound thickness makes it suitable for a range of needs, so in addition to printing, you can also draw on it with heavy markers without too much bleed through, and also ensure easy double-sided printing where you can read all the text on both sides regardless of the colors. It also boasts SFI certified fiber sourcing, which is part of the Sustainable forest Initiative. Even though we try to ensure that we minimize the damage to the environment, sometimes this isn't always possible. However, with such organizations as the SFI, you know that the means of production are in safe hands without creating much of a negative impact.
It boasts trusted results with a range of printers and copiers, and if you enquire with the right people, you can find it in both SPLOX and 5 ream cartons, should you need it. If you're looking for consistent printing performance, we are happy to direct you to Boise Paper.
You might find some pages are stuck together on arrival, but this won't impact printing quality as long as you check and double-check before feeding it into the printer beforehand. Once you've managed this, feel free to print to your heart's content, but only if you need to. For more amazing office products, check out our selection of the best scanners.
Key Features:
10 ream carton (5000 sheets)
99.99% jam-free
USA-made
SFI Certified Fiber Sourcing
20-pound thickness
Specification:
Brand

Boise Paper

Model

OX9004-CTN

Weight

63.6 Pounds
Trusted results on all copiers and printers
SPLOX and 5-ream cartons available
Consistent printing performance
Some pages may be stuck together on arrival
Another option that boasts a range of comprehensive pack sizes, the HP Printer Paper Office comes with enough pallets, Quickloads or reams to ensure you never run out of paper and can use it once the world falls apart and you're responsible for rebuilding society out of paper towns, or something. This paper is ideal for a variety of needs, and while it's not a dedicated and specialized photo paper, you can still use it to print off snaps to stick in your notebooks or diary planners. You can also use it for homework, office memos, resumes, and even resignation letters, if you decide to move onto greener pastures sometime soon.
With 923 brightness rating and 20 pound thickness, which is the least you should expect by now, you recognize the quality that you'll find with such paper. Furthermore, the Colorlok technology ensures fantastic visuals, and it's also optimized for HP products to make your life easier, more manageable, and hopefully reduce paper jams to a minimum.
It's FSC certified to demonstrate dedication to sustainability, while the acid-free paper ensures your printed sheets will look as good in 10 year's time as they do now should you decide to pull them out of storage rather than recycle them once you're finished. Ideal for everyday use, but also suitable for schools and more, there are few things to complain about with this paper.
It is a little hard to separate when you first open the packages, and if you're not careful, this could lead to an unfortunate paper jam. However, if you've experienced such issues before, then you already know what to do to solve this. Make sure to check before printing anything, no matter how giddy and excited you are. If you use paper shredders, you will surely be interested in some of the best paper shredder bags from our list; check them out.
Key Features:
Variety of pack sizes available
20-pound thickness
92 brightness rating
Optimized for HP products
Colorlok technology
Specification:
Brand

HP

Model

112090

Weight

7.72 Pounds
Acid-free paper
FSC certified
Perfect for everyday use
Paper is slightly hard to separate when printing multiple pages
Printworks 100 Percent Recycled Multipurpose Paper
Our final pick for the best printer paper is also our premium Choice, and if you want something that you can guarantee is doing everything it can to help the environment, the Printworks 100 Percent Recycled Multipurpose Paper is exactly what you are looking for. Suitable for use as inkjet printer paper as well laser printers and even standard options, it's versatile enough to introduce it to your office, school or home, and as an essential component of office supplies and everything that comes with it, your coworkers will revel in how reliable it is.
You can buy it in reams of 1, 3, and 6 depending on the size of your enterprise, while it's 100% post-consumer development means that it has kept vital items out of the landfill and instead returned it to you so you can use it all over again. Once you have no more use for it, simply throw it back into the recycling, and continue the circle of life. The 20 pound thickness and 92 brightness rating is par for the course for what we've seen already, and really, you shouldn't consider anything else if you're looking for dependable paper for everyday use.
Besides printing, you can also use it for note-taking, paper airplanes, and more, as long as you make sure to keep your carbon footprint to a minimum and recycle it rather than throwing it into the trash. Some may feel like it's a little too thin and flimsy compared to other options, which considering the price could put you off. However, unless you've studied paper all of your life, which we find unlikely, the regular guy off the street is unlikely to notice the difference.
Key Features:
1 Ream, 3 Reams, 6 Reams available
100% post-consumer recycled paper
20-pound thickness
92 brightness rating
Suitable for laser and inkjet printers
Specification:
Brand

Printworks

Model

00018C

Weight

20 Pounds
30% recycled fiber
Reduced carbon footprint
Ideal for everyday or multipurpose demands
Paper is a little too thin and flimsy for our liking
AmazonBasics Multipurpose Copy Printer Paper
If you're looking for some excellent laser printer paper, the AmazonBasics Multipurpose Copy Printer Paper boasts a high-value option that will deliver consistent satisfaction on your first dream as much as your last. It is available in 5 sizes, ranging from 1 ream to 10 reams, and while this isn't as comprehensive as other options, it still provides a sufficient backlog of paper so you shouldn't run out when you need it the most.
While it makes for excellent printer paper, it is also multipurpose, suitable for a range of drawing, scribbling, note-taking, and more. However, as you're likely to use it primarily for printing, we'll focus most of why this is a printer paper product to consider. It's suitable for both laser and inkjet printers, but also copiers and fax machines, if you want to go old school, while the high-quality paper also boasts 20 pound thickness to make it ideal for whatever situation you might need it for. It's also bright white rated, so you can enjoy crisp and clear printing without worrying about faded, off-white unsightliness. We know that this isn't something many care about, or even notice, but for those looking for fantastic paper, this is always something to consider.
It's acid-free, too, and also resistant to paper jams, although we've already mentioned how that more than likely depends on the printer itself. When left alone, it also lays flat without the corners curling up, even after printing, so that you can store piles of documents on your desk with ease.
While it is suitable for a variety of printers, there are some which you might find it struggles to feed into, at least at the first time of asking. If you're not in a high-speed situation, you can take your time to guarantee the paper feeds through with ease, but if you're rushing to print off your assignment before a deadline or a presentation prior to a big meeting, this could delay everything, which is not what you need. You may also be interested in some of the best craft scissors from our list, so check them out.
Key Features:
Multiple ream sizes
High-quality paper
20 pound weight
92 GE brightness
Acid-free
Suitable for inkjet and laser printers, copy and fax machines
Specification:
Brand

AmazonBasics

Model

AZ8511205R

Weight

25.2 Pounds
Acid-free
Resistant to paper jams
Lays flat when left alone
Struggles to feed into certain printers
Sign Up Now
GET THE VERY BEST OF GEARHUNGRY STRAIGHT TO YOUR INBOX