Best Box Cutters In 2022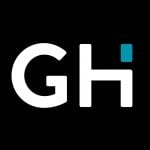 This product guide was written by GearHungry Staff
Last Updated
March 15, 2019
GearHungry Staff
GearHungry Staff posts are a compilation of work by various members of our editorial team. We update old articles regularly to provide you the most current information. You can learn more about our staff
here
.
GearHungry may earn a small commission from affiliate links in this article.
Learn more
We know they're not the most exciting, high-tech, or badass tools around, but the box cutter is one of the most essential tools or accessories all guys should own. For a variety of jobs and demands, from (the obvious) opening boxes to cutting vinyl flooring, and even clean and scratch out grout around the sides of the bathtub, the best box cutter will make this job much easier.
Through sharp, they're not as dangerous as you'd expect at least if you know how to use and care for them. Whether your purchase a standard slide-operation or folding box cutter, you can ensure you can slice through stubborn and less stubborn materials safely and efficiently.
As much as you need a screwdriver, a hammer, and a portable workbench for home and professional projects you need a box cutter on hand to tackle smaller demands to ensure you never struggle with opening boxes or removing flooring, among a plethora of other possibilities, again.
So let's see which box cutters are a cut (sorry) above the rest.
The Best Box Cutter
Slice 10514 Mini Box Cutter
Our pick for the best box cutter is the Slice 10514 Mini Cutter which – as the name suggests – is a compact and lightweight option but one you shouldn't underrate. Its rounded design is something different from the rusty box cutters you spied in your dad's tool box growing up, and instead it boasts a modern aesthetic suitable for the modern world.
It's got much more to it than mere style, though. The green blade button, aside from looking good, is easy to grip with a studded thumb grip to ensure easy blade deployment. This also ensures your safety as the onboard magnet keeps it secure when not in use and also provides a simple toolless blade change when (but more like if) the blade dulls.
The blade isn't made from your standard steel, which requires frequent sharpening and is prone to rusting and corrosion if not properly care for, the Slice's ceramic blade holds its edge 11 times longer, ensuring high quality performance for as long as you own it, and maybe even long after you're gone. At least you'll have something cool to leave your kids as an inheritance (on top of your massive wealth, of course).
The versatile construction means it's comfortable for both left- and right-handed users without risking slippage or loss of cutting control. The finger-friendly blade also protects you and others from accidents, especially when it's so sharp you may not notice this accident until much later. The sharpness and versatility also contributes to its multi-tool application, making it more than a mere box cutter, but instead something you can – and should – have on you at all times. You may also be interested in some of the best craft scissors from our list, so be sure to check them out.
Key Features:
Supports right or left-handed cutting
Safety single slice blade
Stays sharp up to 10x longer than steel
Guaranteed fewer blade changes
Specification:
Brand

Slice

Model

GIDDS2-2474706

Weight

2.08 ounces
Outdoor Edge Slidewinder Utility Knife
The Outdoor Edge Slidewinder Utility Knife has to be one of the handiest tools for cutting simple materials. It provides a good number of functions that could be enjoyed by the average work rookie who loves to kill two birds with one stone. The textured sturdy form promises to stay durable over time with certain areas on its body working for diverse purposes. Included in the design is a flathead and Philips head screwdriver as well as a bottle opener and pocket clip. There's a strategically placed spring retractor that slides the blade out and springs it back in on demand. With a simple push of the button, the blade safely and suitably locks into position, serving as a reliable cutting tool.
Made from sturdy glass/nylon and steel materials, this compact handy tool stores great in a good variety of places. Whether you choose to place it safely in a pants/suit pocket, a toolbox, cabinet, or a lonely shelf, this rugged mini cutter would fit and store perfectly. The compact design is a breath of fresh air from more clunky, chunky, and pricey options in the market. It equally fits perfectly in between the fingers or in the palms and ultimately makes cutting materials such as foam, corrugated packages, cardboards, scrapbook materials, and of course, boxes quite simple. Stay on top of your cutting game with this cute little multi-tasker that gets the job done.
Key Features:
Easy remove and lock system
Built-in flathead
Blades are easy to replace
Comes with 1 utility razor blade
Specification:
Brand

Outdoor Edge

Model

Slidewinder

Weight

1.6 ounces
Arguably the best box cutter we've found today or any other day is the Slice 10400 Box Cutter. While expensive (hence its selection as the premium choice) we believe the amount of features and sheer reliability of the blade justifies this, giving you a ceramic box cutter you will fall in love with at first slice.
For versatile cutting ability, you can select from 3 different blade positions ranging from fully extended to 1/2", semi-protruding, and fully hidden. This allows you to tackle a variety of material thicknesses while also offering safety when the blade is not in use. The curved handle design also ensures comfort and control, providing you with a level of autonomy over your blade which isn't always possible with slim finger-grip handles or casing.
Its zirconium oxide ceramic blade is sharp to ensure optimum performance, but also has a rounded tip to guarantee safety even when you or your buddies are being a little too careless with it. This blade construction is also versatile and durable, with corrosion resistance and one slice being the equivalent to 20 slices of a single steel blade. With this in mind, it's unlikely you'll ever need to replace it, but if you do, you can feel confident you won't spend as much over time as you would with steel.
The locking blade system is also useful as it provides consistency regardless of how long or short your jobs are. It's expensive, but the results are superior, even compared to other, smaller Slice products, and if you need something that offers excellent performance everything single time for a variety of demands, the money you spend will be saved with the time you save, and what's more important than time? Make sure you also check our guide to the best paper shredders.
Key Features:
Stylish, durable and safe
Ceramic blade
3 Position manual slider
Rounded tip blade
Specification:
Brand

Slice

Model

10400

Weight

8 ounces
Slice 00100 Ceramic Blade Safety Cutter
Whether you are purchasing a box cutter for commercial or domestic use, there's something about manufacturers that understand that a handy tool shouldn't only be efficient but a bit fancy as well. We can see that in the Slice 00100 Ceramic Blade Safety Cutter, the distinct clamshell design sets it apart from its counterparts making it quite an attractive hand tool. Apart from the flaunting rights acquired from purchasing the Slice 00100, this sturdy piece is quite the small but mighty cutter. They are a safer option for cutting when compared to more traditional options. The blades can actually be safely handled without posing a risk to the fingers or palms. This does not take away from their viability as the sturdy blades have been pre-sharpened for optimal performance.
What's more, The blades are made from zirconium oxide; it's non-stick, non-porous, and has a strong resistance to bacteria. Made to practically and victoriously combat a good number of elements, the blade stays relevant even when exposed to salt, acids, or rusty surfaces; it has quite the resistance. While traditional metal knives and the likes make use of oil-based reinforcements to prevent rusting, these ceramic blades are free of such. This ensures your tool cabinet stays free of all oily substances, and guess what, these blades still fare a lot better in the long run and will not rust. To ensure a good grip, the exterior housing is well-finished with a rubberized material that keeps the fingers firmly on the surface when cutting. This generally contributes to the fast and efficient cutting experience the slice 00100 promises to deliver at every point in time. Don't take our word for it, try out this ceramic blade cutter and its efficiency will speak for itself.
Key Features:
High-Tech ceramic blades
Safe shell housing
Non-rust
Built-in magnet and keyhole ring
Specification:
Brand

Slice

Model

00100

Weight

0.32 ounces
Cosco Easycut Cutter Knife
Shifting over to other brands and styles, the Cosco Easycut Cutter Knife is the first self-retracting box cutter on our list and is a stylish (as stylish as box cutters can be, anyway) option that would fit comfortably into any rolling tool box or craft drawer around the country. At just 2.4 ounces, it boasts a lightweight design easy to handle and carry, which is especially useful when on the go moving between job sites. However, it's still not so light you forget it's in your pocket, so there's no risk of throwing it in with the week's laundry.
The retractable blade is easy to use, and the edge guide ensures accuracy when cutting. The Easycut blade design provides the best performance possible and is reliable to ensure fast and efficient cutting which is always reliable. This guarantees you have an automatic box cutter that is safe, especially after use, intuitive, and careful with whatever materials you need to cut from thick cardboard to slim plastic packaging with consistent results every time.
While the blade is steel, which we know isn't as durable as ceramic, it still holds it edge well enough for decent longevity, and the built-in blade storage makes it easy to replace the initial blade once it's too dull for the performance you expect.
Unlike other box cutters which while they boast a plethora of cool and useful features, the Cosco Easycut does all this without sacrificing quality. With it, you get a low-cost option you can trust that maintains high functionality whether you use it every day, or whenever your package arrives so you can open it with ease, despite how rushed and excited you might be.
Key Features:
Lightweight plastic design for easy handling
Retractable blade with depth guide for accurate performance
Holds a spare blade for fast changing
Supports Easycut style blades for the best cutting results and reliability
Self-retraction function ensures safety after use
Specification:
Brand

Cosco

Model

091508

Weight

2.4 ounces
Klever XChange Replaceable Box Cutter
The Klever XChange Replaceable Box Cutter provides performance at a fraction of the cost of similar blades but still costs enough you can be sure of its high quality. The double-walled head is the perfect design for gliding through thick materials both with ease and safety, which makes it one of the best choices for a cardboard box cutter, and the curved blade gives you more substantial purchase in ensuring accurate cutting.
This recessed blade also prevents injuries, protecting the fingers (and your legs, if you put it in your pocket without retracting the blade), to ensure the only thing you need to worry about is efficient cutting. Inside the handle casing, there is a sheathed system to further protect the blade from damage even when you're not using it or in transit to provide excellent longevity and consistent results.
Speaking of the handle, it's comfortable to grip and hold, even when working with it all day (or what feels like all day). The rubberized and ergonomic grip system fits naturally in your hand to prevent strain whether you're right- or left-handed. Taken all together, it's these safety features which make it a remarkable choice for professionals, and while it doesn't boast the sleek style of Slice products, it focuses on practicality, which is what we're interested in with tools.
When the blade dulls, you can replace it with a single, simple clicking mechanism to prevent downtime between projects. It's ideal for plastic wrap on pallets, large boxes, and packing tape, making it the perfect choice for anyone who works in a warehouse to ensure efficient and reliable results with a handy little tool you can carry in your pocket. Our handy guide to the best multi tools features more great products like this.
Key Features:
Double walled head for cutting thick materials safely
Recessed blade prevents contact with fingers to prevent injuries
Sheathed system protects inner parts from blade to ensure longevity
Rubberized and ergonomic non-slip handle fits naturally in the hand
Easy blade replacement with a single click
Specification:
Brand

Klever XChange

Model

KCJ-XC-30Y Yellow Double Wall

Weight

0.16 ounces
BoxBuddy Box Handle Cutter
The BoxBuddy Box Handle Cutter doesn't look like your traditional box cutting tool, but that's not something that should put you off its potential. The innovative design is ideal for cutting handles in boxes and while it may seem a little complicated at first glance, it's actually highly intuitive and simple to use. Whether you need to cut handle holes into cardboard boxes or cartons, this is the product that will make such jobs much easier.
Its smart casing makes it safe to carry in your pocket or store in a kitchen drawer, and while it's not designed for opening boxes, it's still a useful addition to have around the house. The lightweight materials prevent dragging or catching on table surfaces or door handles, and also from falling out your pocket when bending down, ensuring durability.
Unfortunately, there are no replacement blades, so when it dulls, it's done. However, unless you're a frequent mover, you're unlikely to use it too frequently that the blade dulls too fast, and the plastic casing ensures it's protected from premature rust and corrosion. It's also cheap enough that a replacement product won't be too much of a sting on your wallet.
With it, you can say goodbye to struggling with lifting heavy boxes, causing potential injury or damage to the boxes' contents. Instead, you'll have a collection of boxes easy to lift, carry, and store. The BoxBuddy is an ideal option for moving day, storage, and organization around the house, and will also make it easier to sort everything for yard sales to make sure your precious action figures don't end up with the wrong owner. Love this product? Check out our review of the best pocket knives for our top picks.
Key Features:
Innovative tool design cuts handles into a variety of boxes, cartons, and cardboard
Makes lifting and moving boxes safe and easy with less pressure on your back
Intuitive design is safe and easy to use
Lightweight prevents dragging or obstructing movement when carried in your pocket
Secure casing protects you and others from harm when no in use
Specification:
Brand

BoxBuddy

Model

BOXB001

Weight

7.2 ounces
Pacific Handy Cutter S4L Safety Cutter
For guaranteed safety combined with superb performance, the heavy-duty Pacific Handy Cutter S4L Safety Cutter is the perfect workman's box cutter. Sturdy and crafted with a solid plastic handle that's comfortable to hold throughout a myriad of demands when on the job.
The three-position blade means you can tackle a variety of material thicknesses without your productivity dropping nor finding any job too large. The heavy duty metal guards protect the blade and keep your fingers safe from accidents, and there's also a built-in and heavy duty tape splitter for fast package opening. This addition is a simple one, but it saves adding unnecessary pressure on the blade when you want to save it for more demanding jobs and ensures the blade lasts as long as possible.
This version is left-handed, but you can buy a right-handed version if you're part of the 90% who have no trouble holding scissors, standard guitars, or golf clubs. It's also sold with a single blade, but there's space in the handle to store extras before the blade dulls and you have to run out to buy more (or use an older box cutter which causes more hassle than it's worth). However, when the blade dulls, it's not as easy to replace as other intuitive options, because it's never super-simple with left-handed products, is it?
If you want to get the most from it, you can purchase a lanyard and safety holster for easy carrying or storage you can access in an instant. Reliable and ready to go whenever you need, it does the job while also ensuring you're safe from harm. They don't call it a safety blade box cutter for nothing after all.
Key Features:
Left-handed cutter with safety guard that covers the blade and protects user
Three cutting positions for versatile performance
Easily accessible blade storage compartment holds up to replacement 5 blades
Heavy duty tape splitter included
Rigid metal guard construction ensures high-quality performance through multiple situations
Specification:
Brand

Pacific Handy Cutter

Model

S4L

Weight

0.32 ounces
The Martor USA Secumax 350 is another great option for the warehouse or upholstery environment and provides a reliable, accurate cut with no hassle. It's solid handle design, which looks suspiciously like something you'd find in a sci-fi video game, is tough but still easy to grip and is comfortable for fast and efficient cutting all throughout the day. Its polycarbonate construction gives it the ability to survive hazardous environments with ease, and even if you leave it behind one day, you can expect it's still there and in one piece the next.
It's also as safe as it is robust, with a concealed blade ensuring there are no accidents when it's sitting expectantly in your pocket or waiting in the drawer for your next large Amazon delivery. Even in use, it provides excellent protection for you, anyone around you, the box, and the cutter itself all at the same time. This ensures durability and reliability while maintaining consistent performance which along with its tough construction makes it a trustworthy safety box cutter for all occasions.
With replaceable blade functions, you'll save money with no need to purchase replacement products and instead merely fit a new blade once the first one dulls, and the first time, you can flip the blade over for uninterrupted performance.
It's this economic consciousness combined with quality performance that makes it much better than cheap hardware-store options. It can cut through materials up to 3/16" thick with complete ease, being sure to conquer whatever you challenge it with. Find more great products like this by checking out our guide to the best Benchmade pocket knives.
Key Features:
Concealed blade ensures high level of safety when cutter is not in use
Sturdy design ensures durability while also protecting user and product simultaneously
Polycarbonate plastic is ideal for withstanding long use and hazardous environments
Replaceable head makes this an economical option
Cuts material up to 3/16" thick
Specification:
Brand

Martor USA

Model

350001.02

Weight

1.44 ounces
Pacific Handy Cutter EZ2 + Safety Cutter
Our final pick for the best box opener is the Pacific Handy Cutter EZ2 + Safety Cutter which is a safe and simple option for the home or worksite. The enclosed blade design protects you from harm while also ensuring there's no damage or marring to the contents or whatever is beneath the cutting material. It also ensures your kids (or anyone you know who has a reputation of being clumsy) don't come running to you complaining about cutting themselves.
This design is versatile and provides a two-sided cutting option while you'll also have a tape splitter perfect for a parcel, duct, and fabric tape. When the blade dulls, you can replace it easily which saves you money in the long run. The handle is comfortable for both left- and right-handed users and remains comfortable throughout the day, even if there's no rubber handle casing like you find with other options.
The lack of a rubberized handle is a small issue, though, and while it's unlikely to be ideal for heavy duty demands, it's a great option for use at home or smaller plastic wrapping on pallets and similar products. The lightweight construction also makes it easy to carry around with you without feeling cumbersome while also ensuring every cut you make is controlled and considered.
While it doesn't boast features of other box cutters on the list, it's still an excellent option for those who need a straightforward and reliable solution for opening boxes and splitting other materials, and at the cost, there are few options around that provide no-frills performance and simplicity.
Key Features:
Enclosed blade provides safe cutting option
Two sided long lasting stainless steel blade with heavy duty tape splitter
Replaceable blade system is economically conscious
Ambidextrous design is suitable for both left- and right-handed users
Ideal for cutting boxes, tape, and other materials either at home or the workplace
Specification:
Brand

Pacific Handy Cutter

Model

EZ2 +

Weight

1.12 ounces
Sign Up Now
GET THE VERY BEST OF GEARHUNGRY STRAIGHT TO YOUR INBOX