Best Solar Powered Backpacks In 2022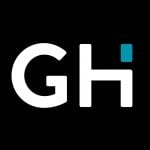 This product guide was written by GearHungry Staff
Last Updated
February 6, 2019
GearHungry Staff
GearHungry Staff posts are a compilation of work by various members of our editorial team. We update old articles regularly to provide you the most current information. You can learn more about our staff
here
.
GearHungry may earn a small commission from affiliate links in this article.
Learn more
Taking a simple walk outdoors is becoming pretty technologically advanced and as we move with the times, we find ourselves packing more and more battery-operated gadgets into our hiking kits. From your standard torches to GPS devices that help us to navigate our trails and hi-tech cameras that allow us to capture the breath-taking views – venturing into nature or getting from point A to B has never been as "electronic". In the past, keeping these devices powered on longer routes has posed as a bit of a problem but the ultimate solution was introduced with the magnificent invention of solar backpacks. These bags feature solar panels which convert sunlight into electricity. This power is then stored in power banks or battery packs, or it is used to directly feed power to portable electronic gadgets and appliances as the energy trickles in. The big question, however, is; which is the best solar powered backpack for you?
Luckily, we've got your back (no pun intended)! We put on our detective coats and scoured the net to find a list of solar backpacks that come with rave reviews and hold true to their worth.
The Best Solar Powered Backpack
SolarGoPack Solar Powered Backpack
While ECEEN tries to dominate the market, they are not the only brand creating quality solar powered packs. And in walks SolarGoPack's version of the sun-powered battery bag. As a decent middle of the road option that will keep your electronics charged whilst on the go, this solar panel backpack proudly boasts a 10,000mAh lithium-ion battery which can recharge a smartphone about 3 times, a tablet twice, and it can give a laptop one full charge. While the panel is slightly on the fragile side, we can only mount this to its high efficiency at absorbing maximum sunlight and storing energy at a fast pace.
The 40litre backpack itself is rugged and it's a completely waterproof backpack, so you can rely on it to last a long time while taking good care of your belongings. The shoulder straps are well-padded and we giggled with glee when we saw how many pockets and compartments the power backpack holds. We recommend SolarGoPack Solar Powered Backpack for day-to-day use, hiking, camping, and traveling – it's an awesome go-to all-around storage kit!
Key Features:
7 Watt solar panel
10,000 mAh battery
Micro USB cables
Engineered using durable materials
Detachable solar panel
Specification:
Brand

SolarGoPack

Weight

4 pounds
Multiple devices can be charged simultaneously
Can power devices in low light conditions
Energy is absorbed and stored quickly
The solar panel is very fragile
Seams are not very steadfast
Slightly overpriced
ECEEN Powered Backpack with Solar Charger & Battery Pack
While we have reviewed many ECEEN models, this one certainly grabbed our attention and gave number 1 on our list a run for its money. Perhaps it's the clean-cut design and sturdiness that we like, or maybe we are drawn to the convenient fact that the solar power functionality includes both a charger and battery pack. Whatever it is, this rugged back-hugger gets our nod of approval for stylishly boasting a high solar charging speed, adjustable suspension, and 3D breathable fabric cover that's fit for comfort and maximum air circulation.
The only gripe we have that would have made this ECEEN Powered Backpack better value for money is that it doesn't come with a battery bank, although the built-in 5watt solar panel does a decent job at keeping electronics energized while on the move. If you have no use for the solar panel, simply remove it, or connect it to another bag that's more convenient at the time. Keep the juices flowing with the high-efficiency 22% transfer rate solar cells and a lightweight build that will make your journeys both comfortable and connected. If you love hiking, make sure you also check our guide to the best external frame backpacks.
Key Features:
Dual density foam hip belt
Charging Cable
Built-in 2000mAh Battery Pack
38 litres
Ultralight
Specification:
Brand

ECEEN

Weight

1.12 ounces
Charges smartphones fast
Extremely lightweight even with panel attached
External side pockets are too small
Voltaic Systems Converter Rapid Solar Backpack Charger
More suited for touring, short trips, and traveling than for serious excursions like hiking, the Voltaic Systems Converter has specifically been built to carry, care for and charge small electronic devices. These solar powered companions are perfect for those who appreciate greener living or rely on electronics to make a living. Complete with a rapid charging 5wattsolar panel and a 4,000mAh backup battery, there's simply no reason why you cannot stay connected while roaming.
This is a luxury backpacking backpack that comes at a luxury price – care to spoil someone with the perfect gift perhaps? Or maybe you're looking for a bag that looks sleek and professional enough to take along on business trips and meetings. If this is the "case" then we think the Voltaic backpack charger is definitely the solution. The modern bag is sturdy, water-resistant and lined with plenty of inner compartments and pockets so that you can carry your devices securely and charge them at the same time! A great accessory for the serious businessman.
Key Features:
20L of storage
Padded sleeves and compartments
Charges using SunPower high-efficiency cells
Up to 1.5x smartphone charges from battery pack
Modern design
Specification:
Brand

Voltaic

Model

1025-C

Weight

2.7 pounds
Charges a phone completely in just 3 hours with direct sunlight
Perfect alternative to your usual laptop bag
ETFE solar panel lasts 2-3X longer outdoors than other folding solar chargers
The battery takes longer to charge than most other models
Too small for serious hikes
SolarGoPack 10k Solar Powered Backpack
SolarGoPack 10k is a multi-purpose backpacking solar charger that just makes the cut for being practical and big enough for hiking purposes. Ideally suited for less challenging travels, this modest-looking mobile charging device is stylish, durable, and conveniently equipped with a 5-watt solar panel and a 10,000 mAH battery – giving you enough power to charge your phone, tablet, camera, GPS, and other similar devices.
The features of this model are pretty standard and are ideal for individuals who want a solid solar-powered charging solution that comes without unnecessary frills. Helping you to avoid situations where you are powerless, the SloarGoPack can be relied upon to charge your electronics fast and efficiently. While this rucksack isn't as sleek in design as other alternatives, the "don't beat around the bush" types will appreciate it for its reliability and quality elements. Find more great products like this by checking out our guide to the best Columbia backpacks.
Key Features:
Powerful 10,000 mAh Lion Bat
27-liter durable waterproof backpack
Lightweight removable panel
Multiple outer and inner compartments
Adjustable padded straps
Specification:
Brand

SolarGoPack

Weight

3 pounds
A practical bag with a competitive price tag
Sits very comfortably on your shoulders
While the fabric claims it is rip-proof, many have complained that the materials are easily torn
Solar Powered Backpack Buying Guide
How We Chose Our Selection Of Solar Powered Backpacks
Solar powered backpacks for hiking, biking, traveling, and touring are gaining traction in popularity. This means that more models are hitting the shelves and sifting out the bags that stick to their guns by delivering a quality product with high-end features is becoming a harder task by the day – it makes shopping quite the headache, actually. And that's where we step in. We have done the tedious browsing for you and have narrowed down our finds to the top 7 ultimate backpacking solar charger choices.
How did we refine our list you ask? By taking the following factors into consideration:
Brand –A brand holds the reputation of a product. So, when we took on the task of researching backpacks that feature solar panel functionality, we made sure that each model had a positive impact on the brand's name by keeping to its promise to deliver as advertised – or in some instances, surpassing expectations.
Quality –At Gear Hungry, quality is key. We are quite aware that there are hundreds if not thousands of solar powered backpacks out there that will meet your expectations in terms of features and functionality. But we want you to have a product that lasts, that looks brand spanking new years down the line, and gives you outstanding value for money. This is why we curated our list by making quality a priority deciding factor.
Durability –Charging backpacks don't come cheap and we don't expect you to want anything less than a hardy bag and solar panel that's durable enough to take on journeys in even the most extreme conditions. This is why we looked for products that have been made from premium materials and have been built and sewn together using the best methods and latest technology.
Reviews –Sometimes our opinions get a little biased, so to balance our views and to come to a fair conclusion, we look at what the consumers have to say. In this instance, we scoured the net for reviews and then weighed the good with the bad to reach answers that are both factual and substantial.
Price – We certainly do want you to have one of these super awesome green-friendly backpacks – but this means that we need to be budget-friendly. This is why we endeavored to collect a range of bags that feature price tags from low to high, all while keeping quality and functionality as key deciding factors.
Features To Look For In Solar Backpacks
Weight, Size, Volume and Durability - Whether you're going to use it around your college campus or for a lengthier and challenging hike, you should always opt for a solar backpack that is lightweight. The reason? The lighter the bag the lighter load and the more relief your body will have as you trek through our day and maneuver from point A to B.
Size and volume, on the other hand, can be directly related to what the backpack is intended for. For example, a larger bag would be ideal for long excursions where you need to carry more gear and necessities. A smaller solar backpack, however, would be easier to cart along on business trips or whilst touring.
As for durability, a quality solar powered rucksack should be engineered using high-quality materials that can withstand rugged terrain and harsh weather conditions. You preferably want one that's waterproof as well as dust and shock resistant.
Solar Power Capacity and Battery Power - Solar power capacity and battery power should be priority deciding factors, especially if you intend on putting the solar charging functionality to good use. The ideal capacity will depend on what type of electronics you will want to charge on the go and battery power will determine how much power each device can receive.
If a backpack comes with a power bank then this is an added bonus, since it gives you even more stored energy whilst trekking. If a power bank is not integrated into the pack, however, then this is always something you can purchase additionally.
Sockets, Pockets, and Detachable Solar Sockets - Since you are likely to pack your backpack with many necessities, we recommend purchasing one that includes several inner and outer pockets, sockets, and pouches. Slots for water bottles and smaller gadgets will always come in handy and will keep you well-organized.
A pack that comes with detachable solar sockets is a versatile option, especially if it also features expandable cables. If you can remove the panels, then you're given the added opportunity to place the solar socket outside your tent or on another smaller/larger bag.
Charging Time Requirements - Before buying a bag with solar power functionality, you should consider each model's charging speed in comparison with the type of devices you will need to charge the most. Some panels charge exceedingly fast but are limited to their output power while other panels take longer to absorb energy but are capable of using this energy to charge an electronic device very quickly.
Budget - The last but equally important factor to consider when purchasing a new solar backpack is budget. We urge you to consider the price of each item and then weigh the advantages with the disadvantages before reaching a conclusion. Premium products do come at a premium price, however, so you might want to opt for a solar backpack that can be considered a long-term investment that best suits your needs.
Sources:
Solar backpack - Wikipedia
Sign Up Now
GET THE VERY BEST OF GEARHUNGRY STRAIGHT TO YOUR INBOX