The Best Desk Accessories of 2022 to Upgrade Your Workspace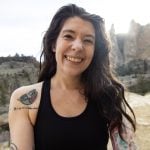 This product guide was written by Tuesday Kirby Kahl
Last Updated
August 10, 2022
Tuesday Kirby Kahl
Tuesday Kirby Kahl is a contributor at Gear Hungry. Her fierce love for the outdoors fuels everything she does. Her professional pursuits include writing, creating art, and photography. These professional passions allow her the time to live life outside as a rock climber, skier, runner, backpacker, paddle boarder, swimmer, and explorer. When Kirby is indoors, she enjoys tea, whisky, old films, cooking, and baking. Her product testing and feedback have shaped the design of everything from climbing shoes to candles.
GearHungry may earn a small commission from affiliate links in this article.
Learn more
Everyone's desk is different. Some people prefer a completely clean desk and some people like organized chaos. Whatever your style, there are tons of desk accessories on the market that can make your desk look and function better. Many desk accessories can also help ensure your desk allows you to produce maximum output with little strain. Laptop stands can reduce neck strain and poor posture, a wrist rest can reduce wrist fatigue, blue light glasses reduce eye strain and desk pads can keep your desk looking nice and protected for years to come. We've got everything on this list, from smartphone holders to magnetic paper clip sheep and many of the products listed above. Here are the best desk accessories for students and workers alike.
The Best Desk Accessory
Desk Accessory Buying Guide
Why Trust Us
All of us at GearHungry work remotely and from home office spaces and our workspaces are decorated with our favorite desk accessories and we've spent a lot of time curating our personal areas. Additionally, I have years of product testing experience as an athlete and writer so I know what separates the good from the best.
Who This Is For
This guide is for anyone who needs to decorate their desk space, standing desk or home offices. We know that the Covid-19 Pandemic changed what work looks like for many people all over the world and we want to ensure everyone has a chance to create a happy and productive workspace, wherever that may be.
How We Picked
Selecting the best office accessories began with my own personal favorites that make my home office and desk space feel cozier. From there, I assessed the gaps we had in convenience items, organizational items, and strain-reducing items. I wanted to ensure we had plenty of items for all kinds of workspaces and people. I also looked at best sellers in online retailers to ensure we had all the must have desk accessories on our list.
How We Tested
To test the best desk accessories, we used them at our own home offices. I work from home or on the road and have a small desk I use as my workstation. This is where I tested the desk pad and blue light glasses. I also take my blue light glasses on the road with me so I can protect my eyes from eye strain and headaches. I have also learned about the benefits of an ergonomic desk setup and am finding many must-have desk accessory options for creating a functional space.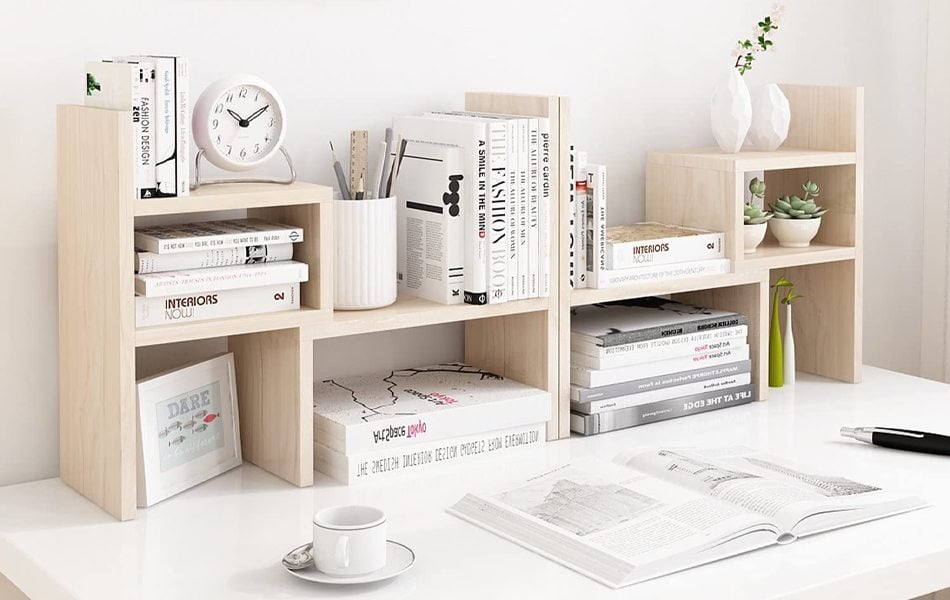 Desk Accessory FAQ
Q: What should I keep at my office desk?
A: Your desk is your home five days a week. It should be filled with everything you need to keep yourself going on a long day. For example, tissues, band-aids, a water bottle, a clock, and deodorant are all valuable items. You can also keep more sentimental items like pictures of your family. In addition to comfort items, you can keep items to add pops of color, reduce fatigue and keep you motivated. A small plant can add a lot of light, a lamp can make your desk feel warmer, and stationary, and notepads can improve productivity. Additionally, you can purchase items like mousepads, a wrist rest, blue light glasses, and monitor stands to improve posture and reduce strain.
Q: How can I decorate my desk at work?
A: Whether you work at home or in an office, it can make your workstation more comfortable to decorate. There may be restrictions on this at an office, so we recommend checking with your boss first. But you can do some simple things to make it more homely. You could buy a small house plant to give your desk some life, add a pencil cup, planner, or document holder. Alternatively, buy colorful stationery, so your desk has pops of color instead of being a boring grey cubicle. We also recommend pictures that are meaningful to you.
Sign Up Now
GET THE VERY BEST OF GEARHUNGRY STRAIGHT TO YOUR INBOX