Best Desk Accessories In 2022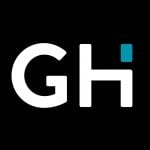 This product guide was written by GearHungry Staff
Last Updated
January 10, 2020
GearHungry Staff
GearHungry Staff posts are a compilation of work by various members of our editorial team. We update old articles regularly to provide you the most current information. You can learn more about our staff
here
.
GearHungry may earn a small commission from affiliate links in this article.
Learn more
Everyone's desk is different. Some people prefer a completely clean desk and some people like organized chaos. Whatever your style, there are tons of desk accessories on the market that can make your desk look and function better. We've got everything on this list from smartphone holders to magnetic paper clip sheep. Here are the best desk accessories.
The Best Desk Accessory
Lamicall Cell Phone Stand




Having a place to store your phone is essential to a tidy desk. The Lamicall Cell Phone Stand is the ultimate place to keep your phone in hand throughout the day. It's made from one piece of black aluminum alloy and is designed with a low center of gravity, to make sure your phone doesn't get knocked over. It also has a large hole in the back of the stand so you can pull your charging cable through and have it always on-charge when you're sat at your home office desk.
The part of the stand that your phone is sat on is adorned with rubber to stop your phone from getting scratched. This multi-purpose stand is also great for watching videos when you're doing something else like cooking or washing the dishes. And, it comes in 5 different colors so you can find the perfect one to match your phone case. We think this is one of the most essential desk accessories for office workers.
Key Features:
Black aluminum alloy frame
Hole for charger
Low center of gravity
Available in 5 colors
Specification:
Brand

Lamicall

Model

VC-S-US-B

Weight

3.2 ounces
Vornado Flippi V6 Personal Air Circulator Fan




There's nothing worse than trying to concentrate when you're too hot. Whatever you do, you won't be anywhere near as productive if sweat is dripping down your face. If your office doesn't have air-con, you should invest in the Vornado Flippi V6 Personal Air Circulator Fan. For its size, this is a powerful little fan. It has Vornado's signature Vortex air circulation technology, which helps push out an impressive amount of cold air.
You can choose from 2 airspeeds and the fan swivels and moves up and down, so you can point it directly at your face. The other thing that makes this one of the best desk fans is the choice of pastel colors. They are super popular at the minute and look great in any work setup.
Key Features:
Vortex air circulation technology
2 air speeds
Swivel base
Available in 5 colors
Specification:
Brand

Vornado

Model

CR1-0094-77

Weight

1 pound
SimpleHouseware Metal Desk Monitor Stand Riser

Not everyone has the space for a vast oaken desk. Some of us have to make the most of every inch of space. That's why we love the SimpleHouseware Metal Desk Monitor Stand Riser. You can raise your monitor off the ground and fit all of your stationery, papers, and anything else you don't have space for. Underneath the stand is a pull-out drawer that is big enough to hold A4 paper.
It does come unassembled, so you have to put it together yourself. However, when it's all put together it's really solid. It's also at the perfect height to reduce strain on your neck. If you want more space on your desk, this is one of the most effective organizers. You may also like some of the best monitor arms, so be sure to check them out.
Key Features:
Metal grate for air circulation
Pull-out drawer
4 side compartments
 Available in 2 colors
Specification:
Brand

Simple Houseware

Model

DO-009-1P

Weight

3.95 pounds
Jerry & Maggie Desktop Organizer

The Jerry & Maggie – Desktop Organizer is one of the most stylish ways to keep your desk clutter-free. It consists of two compartments that you can move and rotate to fit your needs. However you decide to place them, there will be plenty of space to hold your books, clock, plants, and whatever else you want to keep on them. This listing has two colors (black and white wood) but you can find them in pink and other colors elsewhere.
One of the things we like about this desktop organizer is that it's made from natural wood. There's no plastic or metal used in the construction and that brings a green and healthy feel to your desk. The only slight annoyance is that you have to assemble the shelves yourself, which can be tricky if you're not used to putting up flatpack furniture.
Key Features:
Natural wood
Two main compartments
Adjustable
Assembly required
Available in 2 colors
Specification:
Brand

Jerry & Maggie

Weight

2.6 pounds
G-WACK SPOLEY Desk Sculpture



This next desk accessory might not be the most practical thing to keep on your desk, but it will definitely be one of your favorites. The G-WACK SPOLEY Desk Sculpture is designed to be a stress reliever for those tough days at the office when your mind needs a break. It consists of a magnetic base and 221 different-sized magnetic balls. It might not sound that exciting, but you can easily shape these balls into an endless number of different structures.
Magnetic toys like this have been proven to be beneficial for people with Aspergers and other forms of autism. That's because you can engross yourself in the task completely, exercising both your mind and hands. However, it's not just designed for stress-relief. It's also just a fun way to take a break from work. It doesn't require a lot of brainpower and you can get pretty creative with what you build. If you feel like you get stressed at the desk, this is one of the best office desk accessories you can buy.
Key Features:
Magnetic base
221 magnetic balls
Relieves stress
Great for people with Aspergers
Specification:
Brand

G-WACK

Weight

12 ounces
COZOO Headphone Stand with USB Charger

If you're really serious about saving space on your desk, you've got to buy the COZOO Headphone Stand with USB Charger. It's basically a triple USB charger that screws (or sticks) onto the bottom of your desk. It has two arms sticking out that you can use to hang your headphones, smartwatch, and more. This is pretty ingenious because it means that when you're charging your gadgets, you can keep all of the cables out of your way.
It also comes with 3 cable management clips to keep the wire from hanging loosely under the desk. If you have a lot of charging needs, this product will make your life a lot simpler. You can charge 3 devices at a time and it charges just as fast as other leading chargers. The only thing that would improve it is a space to hold your phone off the table.
Key Features:
3 x USB slots
2 x holding arms
3 x cable management clips
24-month warranty
Specification:
Brand

COZOO

Model

8541765380

Weight

10.4 ounces
Sorbus Desk Organizer 5-Piece Set

The Sorbus Desk Organizer 5-Piece Set is one of the most stylish ways to keep your desk clean. Each piece is made out of durable metal and comes in 4 different colors – rose gold/copper, silver, black, & white. As you might have guessed from the title, you get 5 different pieces: a cup holder (for pens), a letter sorter, a letter tray, a sticky note holder, and a hanging file organizer. All of these different pieces sit on your desk, except for the file organizer, which you can easily hang on the wall. We particularly love the rose gold/copper colors – it looks especially good on a white or cream desk. If you often use pencils for work, be sure to check out our guide to the best electric pencil sharpeners and pick your favorite.
Key Features:
5-piece set
Made of durable metal
Available in 4 colors
Specification:
Brand

Sorbus

Model

DSK-MTLST-CPA

Weight

2.68 pounds
COOLBROS Elephant Pencil Holder




Why would you buy a normal pencil holder if you could have one shaped like an elephant? We love this pencil holder because it brings some lighthearted fun to your office desk. The elephant shape isn't just for aesthetics though, it has a practical purpose too. The trunks curve upwards at the end, providing a perfect place to keep your smartphone. Inside the middle, there are 3 different compartments to hold your different pens and pencils. The thing we love the most about COOLBROS Elephant Pencil Holder is the choice of 5 different vibrant color schemes. It's not the most practical use of office desk space, but it will certainly brighten up your desk. It also makes a nice gift for coworkers.
Key Features:
Smartphone holder
3 different compartments
5 color schemes available
Foldable
Specification:
Brand

COOLBROS

Model

YJ-2017362

Weight

6.2 ounces
Bliss Collections Daily Planner Tear Off Pad

When you're busy at work, it can be difficult to remember everything you have to do. If you're the kind of person that makes endless to-do lists and ends up losing them in piles of paper, this is the product for you. Bliss Collections Daily Planner Tear Off Pad is a diary planner tear-off pad with space for you to organize your day. On every sheet, there's space for a to-do list, things you 'must get done today', appointments, notes & doodles, today's achievements, and even things you're grateful for. Plus, you can track your health and fitness, plan your meals and tick off your water intake every day.
We love the fact that this planner has a motivational vibe about it. Instead of a boring sheet of paper, this pad makes you feel positive about each day. The sheets don't have the date written on, so you can miss a day and not have to waste paper. The premium uncoated paper is super easy to write on and has a quality feel.
Key Features:
Premium uncoated paper
50 sheets
Motivational messages
Undated
Specification:
Brand

Bliss Collections

Weight

9.4 ounces
Dark Wooden Desktop Mail Organizer

We've chosen this mail organizer as our Premium Product. One of the reasons we love Dark Wooden Mail Organizer Desktop so much is the fantastic use of space. It has multiple different slots including a two-tier mail sorter, accessory compartment, and accessory drawer. You can keep everything from documents, diaries, pens, stationery, and more. You'll be able to fit everything on your desk into this relatively small organizer. The old-school calendar blocks are another big draw. Organize them every day as a constant reminder of the day's date.
It's made from high-quality wood, which you get in two colors – dark and natural wood. Plus, it comes pre-assembled, so there's no messing around when it arrives. If you want a stylish way to organize your desk, this is the product for you. You can also use it for a standing desk.
Key Features:
High-quality wood
2 colors available
Multiple compartments
No assembly required
Specification:
Brand

Blu Monaco

Model

3.87 pounds
Marbrasse Desktop Glass Planter Hydroponics Vase

The best desk accessories don't always have to be practical. It's important to make your desk a place that you want to spend time in. That way, you might actually get some work done. The Marbrasse Desktop Glass Planter Hydroponics Vase is basically a lightbulb attached to a metal stand. But it's actually so much more than that. They've repurposed the lightbulb as a modern, chic vase for a house plant. With the right plant, you will bring some well-needed life to your office space. It's quite hard to see in the product picture, but there's a small bird figurine on the metal stand.
There's some basic installation to do when it arrives, but it's very straightforward and you won't need any instructions. And, if you don't like the bulb, there's a heart-shaped version available as well. Our guide to the best desk lamps features more stylish options for your office set up, so check them out.
Key Features:
Metal stand
Repurposed lightbulb
Plant not included
Bird-shaped figure
Specification:
Brand

Marbrasse

Model

ABCD

Weight

8.8 ounces
Sheepi Magnetic Paper Clip Holder




Sheepi is basically a sheep-based magnet. It's the perfect desk accessory for anyone who loves, raises, or even just likes sheep. It comes with 30 white paperclips, which you can place on the magnet and make it look like wool. But, you don't have to use it as a paper-clip holder. If you check out the Amazon reviews, you'll see that people use it to hold keys, hair clips, screws, nails, and more. Some customers have complained that the magnet isn't strong enough, but it is designed to hold paper clips, so it doesn't need to be that strong. This interesting desk accessory can also make a nice gift for your boss or a coworker.
Key Features:
Sheep-shaped
Magnetic body
30 white paperclips included
Specification:
Brand

Sheepi

Weight

4.8 ounces
Desk Accessory FAQ
Q: What should I keep at my office desk?
A: Your desk is your home 5 days a week. It should be filled with everything you need to keep yourself going on a long day. For example, tissues, band-aids, a water bottle, a clock, and deodorant are all useful items to have. You can also keep more sentimental items like pictures of your family.
Q: How can I decorate my desk at work?
A: You don't want to over-decorate your work desk. But you can do some simple things to make it more homely. You could buy a small house plant to give your desk some life. Alternatively, buy colorful stationery so your desk has a color.
Sign Up Now
GET THE VERY BEST OF GEARHUNGRY STRAIGHT TO YOUR INBOX