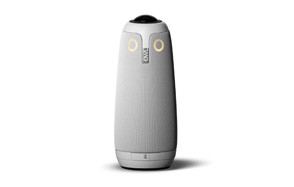 Meeting Owl Pro 360 Degree Video Conference Camera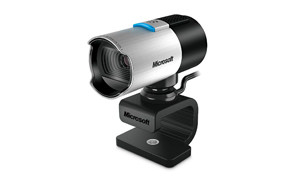 Microsoft LifeCam Studio For Business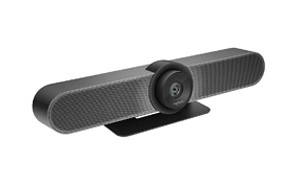 Logitech MeetUp HD Conferencing System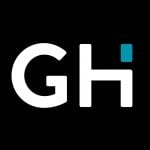 While it might be totally acceptable to huddle around your laptop to Skype your relatives in Australia, or converse with the kids when you're away on a business trip via FaceTime, when it comes to business conference calling from the boardroom, not just any only webcam will do. You don't want to have to enlist the help of the IT department either every time the New York office needs to converse with the London one.
The best conference room cameras should be practical, easy to operate and deliver a sharp viewing experience. That's even more important if you are sharing a video conference with a global audience, connecting from multiple locations simultaneously which is a popular feature with the more sophisticated conference webcams.  While in the day to day business world, you are more likely to just your conference camera to connect with clients, they do have much broader scale applications. So whether you're a blogger or a businessman looking to keep in touch with your followers or clients, we're here with our top-rated conference camera selection to take the pain and frustration out of the process for you.
The Best Conference Room Camera
Conference Room Camera Buying Guide
How We Chose Our Selection Of Conference Room Camera
Brand - when it comes to a technical category like video conference cameras, sticking with tried and trusted, well-respected brands is by far your safest bet. There may well be some little known brands out there flying the flag of independence and doing a brilliant job of it too, and if there are, then they will make it onto our list.
Price - there's such a vast range of price points when it comes to Conference Cameras, and someone who's freelancing or operates a one-man band is unlikely to have the same budget available to invest in the latest tech as a blue chip company or corporation looking to upgrade their current in house conferencing systems. That's why our comprehensive guide features a broad range of products and price points to appeal to all pockets, large and small.

Quality - Above all else, quality is the most crucial factor you need to consider, alongside reliability and durability. To gauge your likely experience of owning and operating one of the top-rated conferences cameras that's made it onto our list, consumer reviews deliver an essential resource. They allow us to delve deep into the customer experience and provide valuable insight.
Features To Look For In Conference Room Camera
If you've already reviewed our choices and you are still procrastinating about which conference webcam is best for you and your business, below are a couple of key criteria we recommend you first consider. These are by no means all essential but are certainly highly useful features so once you work out which are most important to you, your next step is then to determine your budget before going ahead and adding one of our selections to your shopping basket!
Recording Quality - Recording quality has to be the most important consideration, and in today's digital age there's no place anymore for 480p. It's full HD or ultra HD, and nothing less than that will do if you really want to make the best possible audience impression. Of course, both on your side and your viewers side you're always going to be faced with the problem of internet speed and connectivity. Even if your viewer isn't able to marvel at your digital presence in all, it's full HD splendor, that's no excuse not to set out delivering the best experience.
Microphone Quality - More important within a busy office environment that it would be if you were vlogging from home in a more controlled environment. That said, most boardrooms are pretty reliable and controllable spaces, but if you are conversing in an open plan and hectic business hub, you're definitely going to want to take control your microphone, and we highly recommend you opt for something that has built-in noise reduction technology as standard.
Field of View - This might not be quite as important if you are just conferencing from within an office, however, if you are presenting a project that requires a broader and more panoramic field of vision, then a wide-angle view might be worth considering so that none of the detail or action is overlooked.

Zoom Quality - Again, not essential, more a nice to have feature depending upon your circumstances and reasons for requiring a video conference camera. If you do want to zoom in on detail though, it will certainly help to invest in a camera that has an excellent autofocus function.
Recording vs. Streaming - Remember that recording video to be later uploaded to view versus live stream video chats are not the same thing. Your video conferencing camera may well be able to record at 1080p but not stream at the same resolution so again, bare that in mind depending upon your overall requirements and reasons for needing conferencing facilities in the first place.