Best Office Phones In 2022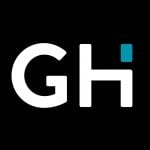 This product guide was written by GearHungry Staff
Last Updated
March 15, 2019
GearHungry Staff
GearHungry Staff posts are a compilation of work by various members of our editorial team. We update old articles regularly to provide you the most current information. You can learn more about our staff
here
.
GearHungry may earn a small commission from affiliate links in this article.
Learn more
Every company thrives on communication, either between employees, clients or partners. Such contact can be made easier with help from an office phone. Office phones are a great way to keep communication running efficiently as many of the latest designs on the market are engineered with innovative and unique features that will take your business to new interactive heights. If an office phone is required in your home or office, whether for personal or business purposes, the best office phone listed below are here for you to peruse and make a final decision.
The Best Office Phone
PANASONIC Corded/Cordless Office Phone
We start our review article by listing one of the leading manufacturers of electronics around the world. Every home and business owner has come across a product or two from favorite brand Panasonic. The Panasonic KX-TGF352N is a digital representation of communication tools in the modern era. It is a corded/cordless phone system that is well suited for areas such as your home and office. It comes with features such as a caller id system and telephone answering device that make the process of communication both enjoyable and exciting.
The Panasonic KX-TGF352N has a powerful battery backup system that helps you keep the conversation going, even when the power goes out. To use it as a cordless entity, you must ensure that is has been charged for up to seven hours and this will provide you with countless hours of continuous communication from different parts of your home or office. Another feature this phone possesses which is exceptionally vital to its splendid operation is the noise reduction system. The Panasonic corded/cordless phone enables you to hear the person on the other side of the call, no matter how noisy their environment (or yours is).
There are many additional features Panasonic has adopted for the creation of this phone system, and these elements help set it apart from the competition every time. The primary other function of the Panasonic corded/cordless phone system is its built-in baby monitor. This is the best office phones for new parents as it helps them know if their child is safe in their room. The handset has been designed to send notifications to any phone in your home when the baby starts to cry after waking up. The offers parents some time to rest and regain strength for other tasks ahead. If there's any phone system you must consider purchasing, it has to be this Panasonic KX-TGF352N. It will look great on your home office desk.
Key Features:
Easy-to-use phone base
Register up to 250 numbers
Enhanced cordless phone sound quality
Built-in baby monitor
Specification:
Brand

Panasonic

Model

KXTGF352N

Weight

2.6 pounds
VTech CS6649 Expandable Corded/Cordless Office Phone System
Meet the VTech CS6649 Cordless/Corded Phone System. If you require office phones for your several conference calls, this is an ideal one for your company. In recent times, communication tools are beginning to look remarkably similar especially since they're all made with all the much-needed phone design requirements. The VTech aims to push the boundaries of modern design, and also seeks to create an innovative entity that appeals to both homeowners and business tycoons. Their aims and goals have given birth to the CS6649 phone system, the most purchased phone in today's market.
This office phone features a DECT 6.0 digital technology design, with an ECO mode that helps you save power while you communicate. Users can store up to 50 calls at a go through its caller ID and Call Waiting system. Despite it having only one phone jack, the VTech corded/cordless phone can expand up to 5 handsets at a sitting. This phone acts as both a corded and a cordless phone. This means that you can move around from room to room or office to office and still benefit from its magnificent sound quality.
Whenever you receive a call, you can choose to answer without holding the handset. The VTech phone system comes with a handset and base speakerphone system, and this allows you to undertake a myriad of activities with your hands while you speak to those who matter. We recommend the VTech corded/cordless phone to businesses both large and small, and to all homeowners who seek mobility while on their phone. Make sure you also check our guide to the best standing desks.
Key Features:
DECT 6.0 Digital technology
Caller ID/Call Waiting*-stores 50 calls
Handset and base speakerphones
Quiet Mode
Specification:
Brand

VTech

Model

CS6649

Weight

1.5 Pounds
Panasonic KXTG9582B Link2Cell Office Phone System
When it comes to the Panasonic brand, users must expect nothing short of greatness. Every product launched by Panasonic is a unique entity in design and as such, bring much more to the table than other models from different competing companies. If you require the best office phone, our team recommends you opt for the Panasonic KXTG9562B telephone system. Designed as an expandable phone system with the ability to function as a corded/cordless entity, this phone from Panasonic is the best phone system you'll come into contact with.
This office phone system can link up to four cell phones at the same time, and it is straightforward to use. It features speakerphones that offer high-quality sound quality that is second to none and also comes with a secure, long-range signal. Throughout your home or office, this VoIP phone ensures that you experience added reliability, clear sound and a long-term signal security thanks to the use of the DECT 6.0 Plus technology. Users can also manage both their voice messages and calls efficiently thanks to Panasonic's 2-line system. The two-line feature allows you to keep one line dedicated to your work and the other to personal requests.
Sync up to four cell phones with your Panasonic phone system through its Link2Cell system, via the phone's Bluetooth feature. Each phone can be assigned a different ringtone to help you distinguish between calls as they come through. Concerning calls from unwanted people such as telemarketers and robocalls, this office phone allows you to block up to 250 unwanted numbers for peace of mind at all times. Our handy guide to the best ergonomic office chairs features more great office products like this.
Key Features:
Link up to 4 Cell phones
Easy operation
High-quality speakerphone
Secure, Long-Range Signal
Specification:
Brand

Panasonic

Model

KXTG9582B

Weight

3 pounds
Hamilton CapTel 2400i Office Phone
Ever heard of the Hamilton CapTel 2400i business phone? If you haven't, you are missing out on the best office phone ever to be created. Designed to be more than a mere communication tool, the CapTel phone is a captioned telephone designed with a 4-Db amplifying range. It is a phone built with a large touchscreen display which is meant to show the captions to your conversations word for word. Its display is not only large, but it is also extremely colorful and appealing to the masses, making this entity one of the most purchased office phones around. The requirements for this office telephone include standard electrical power, digital/analog/cable/DSL or any other telephone service, and high-speed internet.
The Hamilton CapTel's touchscreen is easy to read and also comes with an adjustable volume control button. It features the use of a traditional keypad to make dialing a familiar activity for all users. The captions associated with your conversations can be switched on and off, depending on your preference. Concerning the reception of messages, the CapTel phone comes with a built-in answering machine that attaches captions to all voice messages taken. The memory associated with this business phone makes it possible for users to store and dial over 95 different names and phone numbers, a feature many business owners have found extremely helpful.
All captions offered by the CapTel are provided as a free service, even though internet connections power its operations., you can connect your CapTel to the internet to have the best of both caption and voice quality. All captions apply to only phones located in the USA. The Hamilton CapTel office phone is an excellent tool for both your home and office. It seeks to make communication more meaningful and less stressful by offering new and innovative means of recording messages.
Key Features:
Easy to read touch-screen display
Built-in answering machine
Traditional telephone keypad
Caller-id capable and phone book
Specification:
Brand

Hamilton CapTel

Model

2400i-LHS-KIT

Weight

3 Pounds
VTech DS6771-3 DECT 6.0 Expandable Cordless Office Phone
Vtech is a leading manufacturer of telephone systems. They have made a name for themselves in this industry majorly because of their design of innovative communication solutions for homes, offices and other institutions. With a high purchasing rate all around the world, this company has launched its most exceptional product yet. It is the Vtech DS6771, an expandable cordless phone created by time tellers for their fellow men. If there's any requirement for time telling, this office phone has it.  the market for newer, modern models being sold around. This phone system is one of a kind, with its ability to connect users to Google Now, Sir, and Cell. It features two handsets and a cordless set for secure, mobile usage.
This office phone from Vtech features a cordless headset and an ability to expand to accommodate up to five unique devices. You can transfer up to 50 contacts from your landline system to your mobile phone with ease, thanks to the caller ID share feature of this phone. For conferencing sessions, the Vtech business phone admits connections from an outside line and up to 2 cordless handsets, offering business owners with the chance to engage multiple clients, workers or suppliers at once for a more effective meeting. In addition to such beautiful features, this great phone system from the Vtech camp offers a digital answering system voice guide and a virtual multi-line operation system that works together with other mobile notification options.
If you want to enjoy the freedom of private, cellular and hands-free landline conversations in all corners of both your office and home, the Vtech phone makes it a reality. It comes with a convenient headset that offers a superior voice quality, interference-free sound and range and other benefits you would mostly associate with a traditional DECT 6.0 cordless handset. Receive or make cellular calls with ease thanks to the Bluetooth-enabled system the Vtech phone has been designed with. The ability to connect with your phone's Google Now, Siri or S Voice makes it easy to read a text or make a call even when your phone is in another room. The Vtech is here to change the way we go about communication, and it seeks to start with your home and office. Love this product? Check out our review of the best desk fans for our top picks.
Key Features:
Expandable up to five devices
DECT 6.0 cordless headset
Caller ID share
Digital Answering system voice guide
Specification:
Brand

VTech

Model

DS6771-3

Weight

1 Pounds
RCA Unison DECT 6.0 Phone System
There is a new ip phone system that is going to be the perfect match for your office setting. It is known as the RCA Unison Phone System, a wireless desk phone with a one base station and incredible call quality. With this phone system, only one phone jack is required for entire operations.  The installation process is relatively short and straightforward and requires the user to plug the included base station into any phone jack, before connecting wirelessly to the included desk phone. The RCA phone system can be used with up to four lines and delivers call transfer capabilities alongside extension status indicators.
Besides its extension status, the RCA office phones feature the ability to expand your system up to 10 phones when you purchase wither the u1200 cordless handset or the u1100 desktop phones. It has been built with other features such as a full-duplex speakerphone and a 6-way conferencing system that makes your business transactions better, faster and more enjoyable. When calls are received, you have the option to check the caller id feature or transfer the call to another line. With memory storage big enough to accommodate up to 99 names, the business communication tool allows you to keep tabs on our clients, suppliers and fellow staff.
If you ever need an affordable office phone that caters for all your communication needs and requirements, you should consider the RCA unison office phone significantly. It is a unit created for all businesses and offices, with several unusual features that set it apart from its competition either via function or form. Many bonus features make this model different than most phones in today's market, and some of them are its hold music, digital receptionist, ten programmable ringtones, digital answering system and do not disturb notifications for your private sessions. Each phone purchased from RCA comes with a 2-year warranty and a 24/7 customer support system for all products purchased within the USA. Find more great products like this by checking out our guide to the best laptop stands.
Key Features:
Includes base station and two wireless desk phones
Set up is easy
Call transfer capabilities
For use with up to 4 lines
Specification:
Brand

RCA

Model

U10002DS

Weight

9.45 Pounds
Polycom 2200-46157-025 VVX 400 IP Business PoE Telephone
The Polycom VVX 400 is a business office telephone with a difference. Despite it coming without any power supply, this office communication tool offers all the features expected from a modern media phone, and then some. It provides your attendant the enhance to experience a high-quality and cost-effective UC solution meant to help in the general handling of moderate call volume and other advanced telephony features. When it comes to the functions of Polycom, you're assured of experiencing the most productive and efficient calls, with a voice clarity that is unparalleled in today's market. There are several features this office phone comes with that enable it to perform excellently at all times, whenever it is needed.
The Polycom VVX 400 VoIP phone system features a larger and more intuitive color display that helps improve the productivity of office staff and cubicle workers. This display has been designed by professionals with line appearances that are extremely easy to use by people from all walks of life. This business phone is engineered with the Polycom Zero Touch Provisioning system, a technology that works for hand in hand with a web-based configuration tool. This combination of techniques is done to reduce deployment and maintenance costs for your office phones. It is also used to make these business communication tools more accessible to administer, deploy, upgrade and maintain.
The Polycom VVX is a powerful 6-line handset with a plug-and-play readiness that is second to none. Business aspects such as team productivity, collaboration, and communication are enhanced through the crystal clear call quality of the Polycom telephone, as well as its perfect pairing of both video and audio technologies. With this phone, you are also able to integrate with third-party UC easily as well as productivity applications for standards-based, broad and open APIs. Other features of this office phone include Asian character support, speed dial keys, a 4-way navigation cluster and an HD voice that operates up to 7 khz on all audio paths. Don't forget to also check our guide to the best scanners.
Key Features:
Unparalleled voice clarity
Intuitive larger, color display
Plug-and-play
Zero touch provisioning and web based configuration tool
Specification:
Brand

Polycom

Model

2200-46157-025

Weight

1.98 Pounds
Office Phone Buying Guide & FAQ
How We Chose Our Selection Of Office Phones
Brand - The services rendered by a product determines its brand; whether it is a reliable product that does exactly what it promises customers or whether is just another product made by manufacturers who are all bark and no bite. Our team of researchers discovered several office phone types currently being sold on the market but were able to come up with the best nine after rigorous testing and observations of each brand. The list above comprises products with a strong brand, manufactured by the leading communication equipment producers such as Panasonic and VTech.
Reviews - One major feature that sets products apart from their competition is feedback from their users. Positive feedback is the goal of every manufacturer, and as such, our team sought to find such feedback on all office phones being sold today. The reviews analyzed came from several office phone forums online as well as other review websites. These reports help in the creation of content concerning each product, to offer readers with enough information on each product to make their selection process easy.
Price - We recognize as a team that, no two individuals are the same; thus, no two budgets will be alike. With everyone having their financial limitations, our team provides a list of products with a wide price range to ensure that everyone has the chance to find a product for their home and office.
Features To Look For In-Office Phones
The selection process for the perfect office phone is often tough and takes an extremely long time, especially if you're not particular about what to look out for. Below, we discuss some vital factors everyone must consider while they search for their next phone system.
Installation costs - The easier it is to install, the more likely that it will be purchased. When searching for the perfect communication tool for your office, you must consider how easy it is to set up. Some models may require special skills or the help of a professional which may take more time as opposed to you setting it up yourself.
Line rental - There are various types of phone line services that may or may not be compatible with your phone. So, be sure to research the line services available in your local area before any phone purchase.
Business expansion - How wide is the expansion range of the phone system you want to purchase? This is a question one must ask before purchase. To find the best model for your office, you must be aware of the calls you make, the frequency and the type of expansion you will require. Estimating this beforehand will help you make a more informed decision.
Multi-line - Some phone models help you make use of multiple lines simultaneously. Many people love this feature because it enables them to separate their business and personal calls without any issues. You must consider the importance of multi-lines to you and if it will be a beneficial feature for your office or home before you decide to make a purchase.
Auto attendant - There are some auto attendants engineered to greet inbound callers, and there are some that keep an incoming call on hold until your available to answer it. Keep an eye out for the various types during your selection process to ensure that you pick the best model for all your business and personal communication activities.
LCD Screen - The display is a critical factor to be considered when selecting the perfect office phone. Most LCD units used to manufacture office phones offer users with caller id information, together with other system alert information.
Conference call - The conference call feature is exceptional especially when you need multiple people's participation on a call. The office phone you select must offer high-quality speakers and microphones that pick up sounds while maintaining a clear audio signal. This ensures the smooth running of your conference call, making the process more enjoyable.
Speed dial - In an office, having a phone with the speed dial option is extremely necessary. This allows you to store the numbers of regular partners or clients, for easy access to them when it's time to communicate. It is one feature that must be given extra attention during the selection process.
Voicemail - The voicemail option is a great one for the times when you cannot answer your phone calls. As a business owner, offering your customers a chance to leave voicemail can help boost your business; thus it is a great thing to look out for in the various models you come across.
KSU - The KSU technology is a feature in office phones also referred to as key services unit. This unit allows users to communicate with other extensions and also to handle multiple lines at the same time. For businesses with over 50 employees, this feature is extremely vital. When in use, the KSU requires the use of a traditional landline from the phone company to operate fully.
PBX - This system is also known to many as the private branch system. The PBX works well in institutions with more than 50 employees. It is a phone management system that requires a phone line from the phone company. Most PBX compatible phones can manage massive volumes of calls thanks to their multiple telephony features that aren't common among all office phones.
VoIP - The Voice Over Internet Protocol or VoIP is not seen on a traditional phone line. It helps users receive and send calls over broadband internet via its connection to a computer network. If you need this service, you must ensure that your home or office has constant internet connection as this is the only way to utilize the feature entirely.
Types Of Office Phones
Majorly, there are two distinct types of office phones, the corded and the cordless office phones. Each unit is unique and works to solve different issues in both the workplace and home.
Corded - The corded office phone is excellent for static calls and conversations. It is a more permanent phone system that features a cord connecting the receiver to the phone system. The corded phones are extraordinarily affordable, but some models have the potential to go off in the event of a power outage.
Cordless - With the cordless office phone, users get to move from room to room and still benefit from superb sound quality. These must be charged for some time to enable you to make the most out of the cordless feature.
Sign Up Now
GET THE VERY BEST OF GEARHUNGRY STRAIGHT TO YOUR INBOX