Last updated:
04 Jan 2021
18 Best Desk Toys (Review) in 2021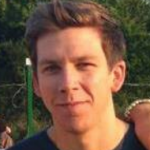 This product guide was written by Jordan Carter
Published
September 21, 2018
Toys, and desk toys, in particular, might seem juvenile and potentially distracting in a (mostly) serious environments such as school or work. However, these toys actually prove to be the complete opposite. They can be used to prevent distractions, allow your brain to recharge, and inspire creativity to help you crack a particularly difficult problem. They can also be used to just add a bit of flavor to your workspace. Desk toys can function as a focus aid or merely to be a bit of fun to help you relax. Check out our list of the best desk toys for you to add a bit of personality and productivity to your workspace.
The Best Desk Toy
Desk Toy FAQ
Q: What is a desk toy?
A: A desk toy is a toy, item or accessory that is small enough to be kept on your desk at home, at work or at school. Typically, they will be familiar characters from movies or TV or amusing little guys or gadgets that help to bring a little bit of personality to your desk in an area where everything seems so monotonous.
Some people, particularly teachers, parents and upper management might believe that these toys are a distraction, that you will spend more time playing with them than you will actually be completing your work. However, the mind will find ways to get distracted regardless, and these toys will actually increase your focus and concentration instead of nullifying it.
The best office toys are not just for show, they are designed to help you focus and concentrate during those long, dull days where time appears to stand still, although some are purely novelty items that get a laugh out of coworkers who pass your desk multiple times per day.
The Advantages Of Having Desk Toys
Items such as desk fidget toys are excellent for reducing stress and anxiety and were designed for just that purpose. The work, school and study environment can be fraught with feelings of being overwhelmed by projects and deadlines, and the always-on culture and being able to and expected to be contacted at any time, even when you are trying to relax on a Friday night, can have hugely detrimental effects on mental health.
Desk toys offer a distraction from these feelings. By giving your brain something else to focus on, it pushes the negative feelings out and instead helps promote concentration on what you are doing. This allows you to clear your mind, and hopefully eliminates the bad feelings associated with anxiety or stress using calming, repetitive actions. This means that you no longer need to worry about chewed up pens, post-it notes torn to shreds, or feeling like you can hear every single voice in the office.
Desk toys will also contribute to increased productivity. You might think that the most productive person is the one that sits at their desk, statuesque for 8 hours every day as they work and work and work and work (and work and work and work) without a break. It certainly sounds like this is the signs of a productive person, however, this isn't always the case.
Each person is individual in their productive process. Some can sit at their desk and not look away from their screen until every piece of work is done, but others… not so much. Other people need to get up, walk around, take breaks, chat with coworkers and generally get themselves away from their workstation in an effort to recharge.
This might look like slacking off and avoiding work, but when they get back to their desk after a quick break (it is believed that anywhere between five and twenty minutes is the optimum amount of time), they will feel invigorated, focused, and ready to get back to work. This makes them much more productive than if they were to merely sit at their desk and try to will motivation.
They can also help with creativity, intelligence, and imagination. In coding environments, they have something called 'Rubber Duck Debugging'. This is when the coder is struggling to figure out what is wrong with his code and why it does not run, so they explain it, line by line, to a little rubber duck that they keep on their desk.
In doing this, they get to see their code from a different perspective. The result, normally, is that they will come across the part of their code that is wrong, all through the act of merely explaining it to an inanimate object. Desk toys can offer similar results, just without any explaining of your work.
The different kinds of office desk toys and gadgets can provide different kinds of assistance. There are the stress and anxiety relief toys, there are ones that are designed to help with autism, Aspergers, ADHD, and hyperactivity, and, additionally, there are those toys that are just cool, fun, and interesting to have on your desk.
Cool office toys will also make you seem more approachable. There is always that one guy at the office or at school who has his desk filled with pop culture references that are great conversation pieces. You can be that guy. When starting a new job, it can be a challenge to make friends and form relationships, but with desk toys, you give people an idea of who you are, what you like, and if you seem fun, instead of simply being known as 'The New Guy'.
They also make the office or workspace seem a much more friendly and approachable place. No one likes looking at drab, boring decor when they are trying to be productive and avoid stress and anxiety. Filling the area with fun colors, gadgets and toys will make the workplace a much more welcoming area that people will enjoy to be in that just so happens to be a place where they need to work, too.
Sources
Stress Toys Could Help Boost Focus, Memory, and Attention - The Atlantic
This Is How Many Minutes of Breaks You Need Each Day - Fast Company
Debug Software with a Rubber Ducky - Rubber Duck Debugging
The best!
Gear, gadgets & stuff for men
Straight to your inbox