Best Desk Toys in 2022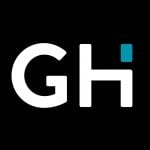 This product guide was written by GearHungry Staff
Last Updated
September 21, 2018
GearHungry Staff
GearHungry Staff posts are a compilation of work by various members of our editorial team. We update old articles regularly to provide you the most current information. You can learn more about our staff
here
.
GearHungry may earn a small commission from affiliate links in this article.
Learn more
Toys, and desk toys, in particular, might seem juvenile and potentially distracting in a (mostly) serious environments such as school or work. However, these toys actually prove to be the complete opposite. They can be used to prevent distractions, allow your brain to recharge, and inspire creativity to help you crack a particularly difficult problem. They can also be used to just add a bit of flavor to your workspace. Desk toys can function as a focus aid or merely to be a bit of fun to help you relax. Check out our list of the best desk toys for you to add a bit of personality and productivity to your workspace.
The Best Desk Toy
Infinity Cube Fidget Desk Toy
The Infinity Cube is the coolest of all of the cool fidget toys and is our number one choice for the best desk toy in our list. It is constructed using durable ABS plastic that is top of the range and is easy to handle with just one hand so you can continue to work while trying to alleviate any negative feelings throughout the day.
Fidget toys get a bad rap due to their association with douchebags who commandeered them when they arrived on the scene, but the Infinity Cube is designed to help battle bad habits and is an enjoyable toy to play with. It is ideal for stress relief, anxiety management, and will keep your brain occupied as a time-kill during downtime at work or school so you can keep alert for when the work finally arrives. Find more great products like this by checking out our guide to the best fidget spinners.
Key Features:
Pocket-sized, endless cube design, fidget toy
Compact, portable and playable with one hand
Quality construction, durable and safety certified
Tactile, noiseless and ergonomically designed
Helps alleviate hyperactivity, restlessness and agitation
Specification:
Brand

SMALL FISH

Model

DGC2095

Weight

4 ounces
DjuiinoStar Low Temperature Stirling Engine
If you ever wondered just how the steam engine spring to life and you love anything to do with mechanics or science, then you will definitely appreciate this beautiful desk display. The Stirling engine replica from Djuiino Star makes an excellent gift for anyone with a healthy interest in engines and physics. Not only does it look great on an office desk, but it's also a unique classroom prop too, expertly introducing kids and adults alike to the original principles of external combustion engines.
It's easy to set up and start, requiring nothing more than a cup of hot water and a gentle spin. As long as there is enough temperature differential, the little engine will continue to run. It's a timeless and elegant design, crafted with a high level of artistry to create an exquisite piece of art. It's also thoroughly safety tested and compliant so suitable for kids and not just adults. It's an excellent conversation starter and, when in good working condition and fully lubricated, can reach speeds of up to 220-250 RPM driven by nothing more than boiling water.
Key Features:
Beautiful desk toy featuring classical Stirling engine
Elegant design and craftsmanship
Easy to start with a mug of hot water and a gentle spin
Real conversation starter
Perfect for displaying the principles of external combustion engines
Specification:
Brand

DjuiinoStar

Weight

8.8 ounces
The Buddha Board is the perfect desk toy for the artistically-inclined office worker. Using just water, you can create amazing artworks that slowly disappear into nothingness – the perfect way to recharge your chi. It comes complete with a bamboo brush and a well-designed stand that stops it from toppling over. Thanks to the design of the brush, your pieces of art will have a Japanese-ink look to them. It's a great way to practice your brush technique. 
We love this desk toy because it encompasses art and mindfulness to create a perfect stress management tool. It takes you away from work for a moment and lets you reconnect with yourself. 
Key Features:
12" x 9.5" board
Bamboo brush included
Uses just water
Solid stand included
Artwork magically disappears
Specification:
Brand

The Buddha Board

Model

100

Weight

13.6 ounces
ScienceGeek Kinetic Art Asteroid
From the Science Geek, this beautiful desk toy is ideal for kids and adults alike and will look just as at home in the classroom as it will an office or home desk. It's bound to impress clients, colleagues and classmates alike, visually depicting the laws of physics and the concept of perpetual motion in a user-friendly and easy to digest way. It's ideal for enthusiasts of science or anyone looking for an interesting and decorative display to admire whenever you feel like taking a break from work and relaxing your mind.
It's simple and easy to set up, requiring nothing more than a 9V battery to operate. One simple spin of the sturdy base and the galaxy is set into motion. It's an excellent option for encouraging sensory development, a terrific kids educational piece as well as a superb executive desk decoration.
Key Features:
Beautiful gift idea for all the family no matter what age
Made from metal and plastic with colored balls
Demonstrates the principles of perpetual motion
Easy to set up and conveniently battery operated
Can be used in the classroom to introduce the laws of physics
Specification:
Brand

ScienceGeek

Weight

8 ounces
Super Z Outlet Liquid Motion Bubbler for Sensory Play
These visually stimulating and beautiful Liquid Motion Bubblers have the same kind of therapeutic effect associated with lava lamps. Prepare to lose yourself momentarily as you float in a sea of calmness and serenity, mesmerized by the impact of the colored droplets floating downward, seemingly in slow motion. Kids and adults alike will be kept entertained, focusing on the rhythmic floating colored bubbles that appear to defy gravity.
The overall effect is excellent for appeasing hyperactivity issues and encouraging quiet contemplation. They make a fantastic gift idea and look stunning placed on a desk. The other beauty of this style of fidget toy is that it will never run out of energy. Just flip over and start the liquid timer off again, just like an hourglass sand timer or lava lamp as the brightly colored droplets continue to rain down. For improving sensory tracking and maintaining attention, these soothing descending bubbles are a fun and relaxing choice.
Key Features:
Excellent toy for sensory play
Deliver an instant soothing and mesmerizing effect to quieten the mind
Make an excellent aid for hyperactivity issues
Can help improve visual tracking skills
Gentle visual stimulation is good for encouraging focus
Specification:
Brand

Super Z Outlet

Weight

4.2 ounces
Cool desk gadgets are not that hard to come by, but we challenge you to name one cooler than Euler's Disk, our premium desk toy choice. This spinning disk set allows you to combine science and art in a way that helps to calm the mind through light and sound and creates a stunning visual aid.
The hypnotic movement means that you will be hard pressed to find someone who doesn't love this set. Simply get it spinning and it will continue to defy gravity and logic as it just goes around and around (and around). Who knew something as simple as a spinning disk could be so soothing.
Key Features:
Creates and hypnotic display combining audio with visual
Just one spin and gravity takes over to deliver a world of rhythmic sound and light
Complete with instructions and scientific background
Comprises a patented 3-inch diameter chrome-plated steel disk
Makes an excellent gift for an office worker
Specification:
Brand

Toysmith

Model

791709

Weight

2.15 pounds
As desk gadgets go, Stealing Coin Cat Box won't help alleviate stress or anxiety like the fidget boxes will, but it can help you find calm in another way. Its cute, chic design is aww-inspiring and makes for a perfect desk mate that won't leave type too loudly or crumbs covering the surface.
For those bad with money, the magpie-esque kitty cat will help you save just a little bit during the day that you can use to treat yourself or your partner. Its polite 'Hello' and 'Goodbye' feature makes it a welcome office addition and your coworkers will be fawning over its design. Overall, an adorable desk gadget that gives just as much as it takes. This is also a perfect Christmas gift for your colleague.
Key Features:
Adorable mechanical kitten
Helps to collect money
Says 'Hello' and 'Thank you'
Great fun alternative to classic piggy bank
Holds approximately 40 coins
Specification:
Brand

Matney

Model

COIN-CAT

Weight

13.6 ounces
This is perhaps the most useless of office toys, but that is the entire point. The Useless Box is exactly what you would expect it to be, but this shouldn't put you off adding it to your desk toy collection. A simple and entertaining toy that highlights just how easily guys (and girls) can be amused, you might think the novelty will wear off soon enough, but you'd be wrong.
There are no fancy gadgets, no cool sounds or hidden features. It is just a box with a switch that doesn't want to be messed with. At the end of a crap day, sometimes you just need a little laughter to pick you up and keep you going, and this box can provide that time after time.
Key Features:
Made of real wood
Endless fun
Compact to fit on desk at the office or at home
Excellent for stress relief
Design simple enough to not be distracting
Specification:
Brand

Calary

Weight

11.7 ounces
Wacky Waving Inflatable Tube Guy (RP Minis)
Next up, we've got a desk toy that you probably weren't expecting. If you've ever driven past a car dealership, you've probably seen a tube man (aka a skydancer, air dancer, or wacky waving inflatable arm flailing tube man). These dancing giants tend to invoice one of two reactions –  unbridled terror or pure joy. If you're the kind of person that loves to see them, you're going to love this miniature desk toy –  the Wacky Waving Inflatable Tube Guy. It's a scaled-down version of a tube man. It works in the same way except that it's powered by a 9V battery. It's not much, but it will definitely soften the blow next time you have to fire someone. 
Key Features:
Powered by 9V battery 
Dimensions – 2.9" x 1.95" x 3.8"
Specification:
Brand

RP Minis

Weight

4.2 ounces
G-WACK Stress Relief Desk Toys
Hanging out in the realm of fun desk toys, this desk sculpture set combines the joy of magnets with creative possibilities that could lead to you waste your day away experimenting with different models, but we know you have much more self-control than that.
Through its entertaining and challenging setup, SPOLEY Desk Sculpture can help relieve stress by channeling any issues through your imagination and clear your head. If you are sat in front of a computer all day, this set is a welcome distraction to give your mind and eyes a rest. It comes with 221 balls and is small enough to fit on your desk without getting in the way. Our handy guide to the best magnetic toys features more great products like this.
Key Features:
Therapeutic stress relief using creativity and imagination
Provides productive distraction when used as a fidget toy
Perfect for older kids and adults, requiring challenging construction
When assembled, sculpture doubles up as a cool desk decoration
Comprises a series of magnetic balls and case
Specification:
Brand

G-WACK

Weight

12 ounces
Tech Tools Stress Buster Desktop Punching Bag
When you work a stressful office job, you need to find ways to keep calm. Instead of smoking 40 cigarettes a day or shouting at your colleagues, why not get a punching bag instead? It might seem a little aggressive but the Tech Tools Stress Buster Desktop Punching Bag is a genuine way of managing stress. If things get a little too heated in the office, you can take it on your punching bag instead of your personal assistant. 
Of course, this bag is only really a gimmick. It's a great way to break the ice with new colleagues and customers and could be a great joke gift to get for your boss (if you have that kind of relationship). It works best on flat, clean surfaces and comes with an air pump to make sure it's always ready.
Key Features:
Heavy-duty composition 
Resilient spring 
Suction cup 
Air pump included 
Specification:
Brand

Tech Tools

Weight

0.75 pounds
Desk Toy FAQ
Q: What is a desk toy?
A: A desk toy is a toy, item or accessory that is small enough to be kept on your desk at home, at work or at school. Typically, they will be familiar characters from movies or TV or amusing little guys or gadgets that help to bring a little bit of personality to your desk in an area where everything seems so monotonous.
Some people, particularly teachers, parents and upper management might believe that these toys are a distraction, that you will spend more time playing with them than you will actually be completing your work. However, the mind will find ways to get distracted regardless, and these toys will actually increase your focus and concentration instead of nullifying it.
The best office toys are not just for show, they are designed to help you focus and concentrate during those long, dull days where time appears to stand still, although some are purely novelty items that get a laugh out of coworkers who pass your desk multiple times per day.
The Advantages Of Having Desk Toys
Items such as desk fidget toys are excellent for reducing stress and anxiety and were designed for just that purpose. The work, school and study environment can be fraught with feelings of being overwhelmed by projects and deadlines, and the always-on culture and being able to and expected to be contacted at any time, even when you are trying to relax on a Friday night, can have hugely detrimental effects on mental health.
Desk toys offer a distraction from these feelings. By giving your brain something else to focus on, it pushes the negative feelings out and instead helps promote concentration on what you are doing. This allows you to clear your mind, and hopefully eliminates the bad feelings associated with anxiety or stress using calming, repetitive actions. This means that you no longer need to worry about chewed up pens, post-it notes torn to shreds, or feeling like you can hear every single voice in the office.
Desk toys will also contribute to increased productivity. You might think that the most productive person is the one that sits at their desk, statuesque for 8 hours every day as they work and work and work and work (and work and work and work) without a break. It certainly sounds like this is the signs of a productive person, however, this isn't always the case.
Each person is individual in their productive process. Some can sit at their desk and not look away from their screen until every piece of work is done, but others… not so much. Other people need to get up, walk around, take breaks, chat with coworkers and generally get themselves away from their workstation in an effort to recharge.
This might look like slacking off and avoiding work, but when they get back to their desk after a quick break (it is believed that anywhere between five and twenty minutes is the optimum amount of time), they will feel invigorated, focused, and ready to get back to work. This makes them much more productive than if they were to merely sit at their desk and try to will motivation.
They can also help with creativity, intelligence, and imagination. In coding environments, they have something called 'Rubber Duck Debugging'. This is when the coder is struggling to figure out what is wrong with his code and why it does not run, so they explain it, line by line, to a little rubber duck that they keep on their desk.
In doing this, they get to see their code from a different perspective. The result, normally, is that they will come across the part of their code that is wrong, all through the act of merely explaining it to an inanimate object. Desk toys can offer similar results, just without any explaining of your work.
The different kinds of office desk toys and gadgets can provide different kinds of assistance. There are the stress and anxiety relief toys, there are ones that are designed to help with autism, Aspergers, ADHD, and hyperactivity, and, additionally, there are those toys that are just cool, fun, and interesting to have on your desk.
Cool office toys will also make you seem more approachable. There is always that one guy at the office or at school who has his desk filled with pop culture references that are great conversation pieces. You can be that guy. When starting a new job, it can be a challenge to make friends and form relationships, but with desk toys, you give people an idea of who you are, what you like, and if you seem fun, instead of simply being known as 'The New Guy'.
They also make the office or workspace seem a much more friendly and approachable place. No one likes looking at drab, boring decor when they are trying to be productive and avoid stress and anxiety. Filling the area with fun colors, gadgets and toys will make the workplace a much more welcoming area that people will enjoy to be in that just so happens to be a place where they need to work, too.
Sources:
Stress Toys Could Help Boost Focus, Memory, and Attention - The Atlantic
This Is How Many Minutes of Breaks You Need Each Day - Fast Company
Debug Software with a Rubber Ducky - Rubber Duck Debugging
Sign Up Now
GET THE VERY BEST OF GEARHUNGRY STRAIGHT TO YOUR INBOX