Best Desktop Organizers In 2022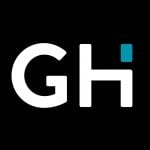 This product guide was written by GearHungry Staff
Last Updated
March 22, 2019
GearHungry Staff
GearHungry Staff posts are a compilation of work by various members of our editorial team. We update old articles regularly to provide you the most current information. You can learn more about our staff
here
.
GearHungry may earn a small commission from affiliate links in this article.
Learn more
It's not easy to keep a desk organized. Pens, pencils, notepads, post-its, computer speakers, XHDs, phone(s), your coffee cup and more all vie for a limited amount of space. Most of us spend a good portion of the day strategically rearranging the mess so we can get things done. The desktop might seem like the ultimate no-mans-land but it doesn't have to be thanks to the desktop organizer. These handy desktop add-ons come in all shapes, sizes, and materials so there's always one that is going to match your particular needs. Below are the 10 best desktop organizers for 2019.
The Best Desktop Organizer
Safco Products Onyx Mesh Desktop Organizer




The Safco Onyx Mesh Desktop Organizer stays out of your way while keeping all the miscellaneous stuff that had been cluttering up your desktop out of the way with it. It's fashioned from durable powder-coated steel but sleek and stylish enough that it will do its job without taking over the desktop from either a visual or practical standpoint. There desk trays large enough to accommodate notebooks and even your laptop when you're not using it. Plus 4 vertical storage slots with open-ended tops to hold various things that won't fit or shouldn't be stored on the shelves; like binders, envelopes and such.
The mesh construction of this desktop file organizer allows it to blend into the surroundings without taking over. You can label each of the vertical slots in order to enhance your organization and you don't have to be shy about what you store in those slots, because the steel shelf underpinning them can hold anything you've got. Each slot is 2 inches wide which is big enough to hold small packages. And together the 4 vertical slots and 2 deep shelves provide plenty of acreage for all your clutter. All in all a compact, sturdy, attractive, affordable way to keep your desk tidy and our choice for best desk organizer. If you are tired of sitting in your office, check out our guide to the best standing desks.
Key Features:
Rugged powder coat finish
Steel mesh construction
Sleek modern aesthetic
6 sorters plus 2 trays
13.75 x 11.5 x 13 inches
Perfect for home or office
Specification:
Brand

Safco Products

Model

3255BL

Weight

7 pounds
Halter Mesh Computer Office Desk Organizer

Some of us need serious help from the organizer gods, while others just need to get their monitor up off the desk to create a bit more space. If you're among the latter then the Halter Mesh Computer clear desk organizer is for you. As far as steel mesh organizers go this is maybe the most attractive and discreet on the market. It has a pleasing horizontal orientation that doesn't take over the desktop while at the same time serving multiple practical purposes, including getting your monitor up in the air a bit where you can see it.
It sports an incredibly simple, sturdy design with arched steel tubes at the front and back. It has a durable powder coat finish that won't scratch every time you touch it with a pen or stapler and there's a surprising amount of storage space involved for such a sleek device. The action on the built-in drawer is smooth and dependable. The vertical pockets on the side will handle all your miscellaneous clutter. And because this is a two-pack you can put the second one off to the side to hold all those things you need but don't need access to every single day. Be sure to also check out our list of the best ergonomic office chairs for more great items like this.
Key Features:
Elevates monitor to a more effective position
Pull out drawer for papers and folders
Side compartments for pens and misc items
No-skid rubberized feet
Accommodates monitors up to 24 inches
Specification:
Brand

Halter

Model

HALMESHMONSTAND2PK

Weight

7.56 pounds
SONGMICS Bamboo 2-Tier Riser




Metal desk accessories are great, but if you have a more traditional wooden desk they may not always be an aesthetic match. Enter the Songmics Bamboo 2-Tier Riser. It's fashioned from lightweight but durable bamboo with that traditional wood's attractive finish. It can be assembled by anyone with a screwdriver in just a few minutes. And if the color is not a perfect match for your desk you can easily apply a stain that will bring it into aesthetic line with the rest of your office. The ergonomics are also well-considered. This means it will accommodate all of your desktop clutter with surprising aplomb.
It lifts your monitor 6 inches off the desk to provide a more natural viewing angle. There's a desk tray under the top shelf for important papers or even your laptop. The cubbies along with each side feature slide-out dividers that enable you to expand or contract them to hold whatever you need them to hold. And your keyboard disappears discreetly under the riser to really open up desktop real estate. This organizer will hold up to 80 pounds without flinching and weighs only 9.5 pounds itself. It's simple to assemble, simple to use, and will breathe new life into your moribund desktop. For more organization ideas, check out our guide to the best filing cabinets.
Key Features:
Attractive 100% bamboo
Removable cubby dividers
Easy to assemble
Slots for your pens and smartphone
Horizontal shelf for important papers
Holds up to 80 lbs
Specification:
Brand

SONGMICS

Model

ULLD213

Weight

9.37 pounds
FITUEYES Wood Office Supplies Desk Organizer




The Fitueyes organizer leans on traditional desk organization ideas. With a dark wood finish and clean, modern lines it goes great with any type of contemporary desk and provides you copious space to store all your desktop clutter in a logical and convenient way. There's nothing groundbreaking here. It's a basic organizer with nice clean lines that are built to last and has a carrying capacity of 33 pounds. It lets you take all that miscellaneous clutter that you've been shuffling around on the desktop and bring it together in one place.
The organizer has non-slip rubberized feet to keep it in place and if you need to you can flip it on its back and make a more upright organizer for important papers and notebooks. At just under 14 inches wide by 10.5 inches deep it's not going to take over your desktop as some organizers will. Instead, it tucks neatly out of the way off to the side adding a professional air to your work environment and keeping things handy for when you need them. It's well constructed from quality materials, assembles in just a few minutes and will provide you years of trouble-free use. Don't forget to also check our guide to the best laptop stands.
Key Features:
4 open storage cubbies
2 open top compartments for pens etc
12mm thick shelves stand up to anything
Wide bottom shelf for notepads or your tablet
13.8 x 10.4 x 7.6 inches
Specification:
Brand

FITUEYES

Model

TR303501WB

Weight

8.99 pounds
Vlando VPACK Desk Organizer



Sometimes you want an organizer to keep your desk tidy that's essentially a small piece of furniture. And sometimes you just want something to accommodate little pieces of misc clutter without having to permanently surrender a chunk of desktop real estate to a bulky organizer. The Vlando Vpack Desk Organizer is more of a system rather than a single object. There are 5 different sized and shaped components that operate independently of one another and can be arranged however you see fit.
There are innumerable configuration options here. Cluster them all in one part of the desktop or put 2 over there and 3 over there. If you only need a couple right now just store the others away. However, you want to deploy them it's up to you. While we're not head over heels in love with the PU leather cover it's not a major distraction and certainly not a deal-breaker. But it's not going to dovetail with some desks and so in that sense, it limits the applicability of what is otherwise an outstanding little desktop organization system. If your organizational needs aren't great and your budget is a bit limited this system is definitely a viable option. Make sure you also check our selection of the best label makers.
Key Features:
5 individual components to mix and match
Covered in high-quality PU leather
Use as many or as few components as you like
Great for office or home use
Use it to organize kitchen counter clutter
Specification:
Brand

Vlando

Model

BC23869

Weight

1.25 pounds
Jelly Comb Monitor Stand Riser with Organizer Drawer
The Jelly Comb Riser is more than just a slab of wood or metal to put under your monitor. It's a picture-perfect desktop accompaniment with a sleek minimalist profile and lots of useful features built-in. With a weight capacity of 55 pounds, it will more than hold its own under your monitor. If you need it to expand horizontally to accommodate an oversized gaming monitor it will do that too. Just flip the end sections out and snap them into place and the riser goes from 16.5 inches wide to 20.5 inches wide.
Some desktop organizers leave a lot to be desired in the style department but not the Jelly Comb Riser. It has a solid, modern profile that's both pleasing to the eye and simple enough that it will easily slip into the visual background. You're likely to forget it's even there most of the time. If you're a person who needs to keep track of what's going on with their smartphone and tablet while you're working the 2 discreet drawers can be extended and angled downward to hold your handsets and keep them upfront so that you never miss a text or email from an important client. This is the kind of product we'd expect to cost a pretty penny. But it's actually very affordable. And that should make it an easy choice for style-conscious folks who need a little more organization than they currently have. If you need equipment for your office, check our guide to the best scanners.
Key Features:
Adjustable to 2 different widths
Holds up to 55 pounds
Elevates monitor to a better position
Accommodates your phone and tablet
2 drawers for pens, paper clips etc
Specification:
Brand

Jelly Comb

Weight

3.3 pounds
Red Co. Metal Desktop Organizer




These days not everyone has need of a desktop organizer that will accommodate lots of papers, notepads, and loose-leaf binders. What they need instead is just something that allows them to put all their USB drives, XHDs, keys, loose change, and other miscellaneous items together in one spot for easy retrieval. The Red Co. Metal Desktop Organizer will allow them to do just that. The Red Co. organizer is not just for the desktop, however. And that's a big part of its appeal. Put it on a table in the foyer and use it to hold your car keys, coins for the tollbooth, sunglasses, and more. Or put it on the countertop in the kitchen and use it to hold spoons, spatulas, and other items you use frequently.
The Red Co. Desktop Organizer features an open design that allows it to lend a hand without calling attention to itself and is fashioned from high-quality stainless steel and wood. The steel features a restrained and tasteful powder coated matt finish and the upper shelf is mahogany-toned wood. At 10 x 4 x 5 inches it's not going to chew up a valuable desktop or countertop space and at just 1.3 pounds you can move it around easily to wherever it's most needed. Our guide to the best portable printers offers more great products for your office.
Key Features:
Ideal for desktop or countertop
Compact, elegant design
Stainless steel and wood construction
Horizontal and vertical storage
Overall size 10 x 4 x 5 inches
Specification:
Brand

Red Co.

Model

ERF56TF

Weight

1.3 pounds
Gather Modular Desk Organizer Tray




The final item on our list of best desktop organizers is this slightly offbeat number from Gather. From a strictly aesthetic standpoint, the Gather Modular is not the best desk organizer out there. But from a practical standpoint, it delivers the goods. As long as the clutter you need to organize is minimal and limited to various types of hardware like paperclips, pens, markers, USB drives, and the like. This is not a file organizer that's going to help you with your loose-leaf binders and legal documents. But it does a good job of gathering up desk supplies and giving them a home.
On the upside, we can also point to the attractive maple wood used in the base, the compact design, and the fact that it's one of the few organizers out there that has a component that's specifically designed to accommodate your smartphone in an upright position. In addition, the white thermoplastic that's used to create the various individual components is tough and well-executed, and bound to last until the next ice age. It's also easy to move around as a whole and the different components tend to stay firmly seated within the grooves so you don't have an organizational apocalypse on your hand if you accidentally bump into it.
Key Features:
Organize components as you wish
Solid maple wooden base
5 modular plastic components
Upright smartphone stand
16.5 x 3.8 x 3 inches
Specification:
Brand

Gather

Weight

4.28 pounds
SimpleHouseware Mesh Desk Organizer with Sliding Drawer




If you're working from a small desk, you need to make the most of your space. You can have stacks of files, calculators, stationery, and everything else getting in your way. An organized desk is an organized mind. The SimpleHouseware Mesh Desk Organizer is one of the best ways to maximize your space. The reason we like this desk organizer is that it makes use of vertical space – the actual footprint is pretty small but it has three layers of storage capability. 
The top compartment is a file folder and letter organizer, the second layer is a side-load letter tray, and underneath that is a pull-out drawer. The drawer is split into three sections, perfect for stationery and other small objects. Taking up just 13.25" x 13" x 9", you should be able to organize everything on your desk. It's made from high-quality metal mesh and features four non-slip rubber feet to keep it in place.
Key Features:
Dimensions – 13.25" x 13" x 9"
Three-layer design 
Side load letter trays 
Pull-out mesh draw 
Non-slip rubber feet 
Specification:
Brand

SimpleHouseware

Model

DO-004-1

Weight

1 pound
Marbrasse Wooden Desk Organizer

All sorts of creative people work at desks. You don't have to work on your laptop to spend 40 hours a week sitting at a desk. That's why we wanted to show a slightly different kind of desk organizer. The Marbrasse Wooden Desk Organizer is perfect for designers, make-up artists, illustrators, and other creatives that need access to a wide variety of tools. It has a total of nine slanted compartments, perfect for storing pens, brushes, and paintbrushes. Underneath that, there are three large compartments and a pull-out drawer for extra storage. The desk organizer is made from environmentally-friendly wood board material and takes a total of 20 minutes to set up. 
Key Features:
Made from environmentally-friendly wood 
Nine slanted compartments 
Three larger compartments 
Pull-out drawer 
Available in two colors
Specification:
Brand

Marbrasse

Model

B11

Weight

2.2 pounds
Choosing The Best Desktop Organizer
These kinds of desk accessories come in all shapes, styles and sizes but there are still a number of objective criteria you can apply when searching for one that will help narrow the field for you.

Design - There are 2 aspects to any design: form and function. Form should always follow function and will thereby drive, to at least some extent, the way the organizer ultimately looks. For instance, if you need a file organizer to hold loose-leaf binders, legal papers and the like it's going to have a more upright design. While an organizer designed to elevate your monitor and provide a drawer or two for storing desk supplies will have a more horizontal design. So first decide what you need it for and this will narrow your design choices.
Materials - The materials you choose should create stylistic harmony with your desk. For instance, if you have an antique wooden desk a plastic organizer is going to look out of place. Likewise, if you have a contemporary desk with a shiny thermoplastic desktop surface a wooden organizer just isn't going to work. Metal organizers are often a good middle ground as they often go with a wide variety of desk decors from classic to modern.
Number of compartments - Again, you need to determine what it is you're trying to organize before you choose an organizer. Are you mostly concerned with rounding up USB drives, paperclips and elastic bands? Or are you looking for something that will hold all of those things plus your pens and pencils, notepads, scissors, important papers and more? Whichever organizer you choose it needs to be able to hold all the things that are currently kicking around on your desktop.

Size - If you have a large, expansive desk the size of the office desk organizer is not such a big deal. In fact, if it's too small it will look out of place. On the other hand, if your desk is relatively small you want to make sure your desk tray organizer isn't so big that it gobbles up half the available space and forces you to rearrange other things to accommodate it.
Sign Up Now
GET THE VERY BEST OF GEARHUNGRY STRAIGHT TO YOUR INBOX