Best Milk Frothers in 2022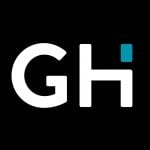 This product guide was written by GearHungry Staff
Last Updated
September 19, 2018
GearHungry Staff
GearHungry Staff posts are a compilation of work by various members of our editorial team. We update old articles regularly to provide you the most current information. You can learn more about our staff
here
.
GearHungry may earn a small commission from affiliate links in this article.
Learn more
You want to make your own lattes and cappuccinos are home, dabble in some culinary arts, but using a stovetop saucepan isn't going to cut it. It just makes things messy. We've gone over the top milk frother models on the market to upgrade your kitchen, tested them, had a delicious time doing it, and came back to you with what we found. The best milk frother for your kitchen is a quick read and a simple click away, so without further ado, let's jump into the top picks, and our in-depth buying guide explaining everything you've ever wanted to know about milk frothers.
The Best Milk Frother
FoodVille 2-in-1 Electric Milk Frother
Whether you want to whisk up scrambled eggs for a healthy breakfast, create delicious foam for a barista-style cappuccino or effortlessly beat egg whites to create desert meringues, you can do the lot with this compact and convenient handheld whisk from Foodville. It comes with two separate versatile whisk attachments to tackle a range of versatile recipes.
With multiple whisking speeds, you can use to foam milk in seconds and whip up fluffy cream in minutes. There are three gear settings to choose from; 19000 RPM, 21000 RPM, and 23000 RPM. The higher the speed, the thicker the foam.
This is an attractive looking handheld frother that features robust and reliable performance and has been manufactured to last. It's ultra-portable and thanks to a built-in rechargeable battery, can be powered up anywhere. With a double-layered whisk design, you can get incredible silky and creamy results with minimal effort. For accurate control and consistent results, this electric milk frother is an excellent choice.
Key Features:
Multiple whisking settings for accurate and consistent results
Features two versatile whisk heads; balloon whisk for eggs and a milk frother
Fast and portable USB charging thanks to a built-in rechargeable battery
Double-layer design for smooth thick foam with minimal effort
Reliable and robust premium copper motor
Specification:
Brand

FoodVille

Model

MF02

Weight

7.2 ounces
Nespresso Aeroccino3 Milk Frother
If you're not in need of a large jug to make a batch of cappuccinos at once, Nespresso is your perfect answer. Whether you're after hot or cold milk froth, you have a super simple operation. If you're after that perfect caffeinated drink first thing in the morning and you don't have time to waste, this is what you're looking for. This holds up to 8.1 oz of milk for hot beverages, and 4.1 for cold beverages, all at the touch of a button. Hold for one second to get hot, two seconds for cold; it's that easy.
You also get an automatic shutoff feature to conserve energy. Based on the size and lack of moving parts, there's not a lot to clean, so you can wipe it down and rinse it out before heading out the door in the morning. There's a non-stick surface to help you manage spills, and help you get to that delicious cup of coffee that much faster. Be sure to combine this with a cool coffee percolator from our list.
Key Features:
Prepares perfect creamy hot or cold milk with rapid one-touch operation
Features a slimline base to easily fit in any contemporary kitchen
Retro design detailing combine with modern aesthetics
Base conveniently houses the whisk storage
Auto shut-off when finished
Specification:
Brand

Nespresso

Model

3694-US-BK

Weight

1.65 pounds
Aerolatte Original Milk Frother
Don't want to add another countertop appliance to clutter up those shelves? No problem. Aerolatte is a handheld milk frother with a sleek and sturdy design, crafted entirely out of 18/8 stainless steel. This makes it super easy to clean and keeps it looking fantastic even after years of use. You get up to 150 uses per set of AA batteries, accounting for twenty seconds of use each time. That's all it takes to get the perfect milk foam.
While some countertop models only have a few modes (which work for their intended purpose), this gives you the versatility to craft dozens of different beverages from lattes to hot chocolate and more. Handheld kitchen gadgets notoriously have a harder time with public opinion, which is why Aerolatte throws a two-year warranty on this, so you'll be covered whether you love it or it doesn't live up to your expectations. Be sure to also check out our list of the best coffee pod machines for more great items like this.
Key Features:
Only takes twenty seconds to froth milk
Works well for over a dozen different beverages
Easy to clean 18/8 stainless steel construction
Includes a two-year warranty
Specification:
Brand

Aerolatte

Model

005

Weight

3.52 ounces
There's a ton of automatic milk frother models, but what about a hand milk frother? You get a bit more intimate with your cup of coffee and have full control over the consistency of your foam. With HIC's hand milk frother, you'll be able to get a perfect texture on any type of milk you choose: whole, skim, almond, anything.
It's a simple, straightforward concept. Primary stainless steel construction keeps this nice and easy to clean, while the mesh net on the inside needs a simple rinse, and it's all set. It only takes from thirty to sixty seconds to get the best cappuccino or latte of your life, hot or cold. Microwave or stovetop heat your milk, drop it in this inexpensive pitcher, and it's off to the races. You can use it even when you are making your decaf coffee.
Key Features:
Average of sixty seconds to produce a ton of froth
Stainless steel construction for quick cleaning
Works well with multiple types of milk
Specification:
Brand

HIC Harold Import Co.

Model

43127

Weight

9.4 ounces
Nespresso Aeroccino4 Milk Frother
We already know Nespresso makes one of the best milk frother models around, but they keep building on that foundation to shoot for the stars. The Aeroccino4 has an easy to clean chrome exterior and whisk, whether you hand wash your dishes or throw it in the dishwasher. Choose your favorite option from the simple four-button selection, tap it, and you're good to go.
A magnetic motor keeps things whisper quiet. If you like to have a luxurious cup of coffee in the morning before you head to work, you can use this without waking up the wife or the flatmates. At only nine inches tall, this is extremely simple to store in a cupboard without making a bunch of loud clanging noises in the AM. This also makes a great gift for coffee lovers in your life.
Key Features:
Four simple buttons to choose your perfect froth
Whisk and pitcher are dishwasher safe and easy to hand wash
Quiet magnetic motor; no vibrations, nothing but great foam
Specification:
Brand

Nespresso

Model

4192-US

Weight

2.3 pounds
Elementi Handheld Milk Frother
Last but not least, the most inexpensive pick on our list, Elementi Handheld Milk Frother comes with a simple handheld operation, and low weight to keep it nice and swift in your hand. This beaut runs on two AA's and takes just forty-five seconds to get the perfect froth whipped up. You'll be able to use this up to 130 times before you need to grab a new set of alkalines.
You also get a stand that works both for display and storage. You want to put it on display next to the coffee grinder and espresso machine, or keep it propped up in the cabinet to prevent damage? Either way, the choice is yours. If you're not sure what you're looking for in a milk frother, be sure to read our guide below, and circle on back to select your favorite from the list.
Key Features:
45-second operation
Includes a stand to store and display your milk frother
Handheld model runs on two AA batteries, average 130 uses per set
Specification:
Brand

Elementi

Model

E-5001-B

Weight

3.68 ounces
Viante CAF-20 Automatic Milk Frother
Top dog on the list is Viante's take on a quality milk frother. This one's all about making that perfect cup of java: a coffee milk frother that's preset to make cappuccinos and lattes, but also has a simple milk warming function for those of you who don't like a lot of foam. If you're more into iced beverages, it even froths it to the perfect consistency and temperature to throw into your iced cappuccino.
One of the best things about the Viante CAF-20 and partially why it earned our top spot is that it's insanely easy to clean. With a lot of milk frothers, you run into so many moving parts, so much mess, and dried milk, but Viante makes it easy to take care of everything. Dishwasher safe milk jug coated machine exterior for an easy wipe down, and it's back in the pantry cabinet, ready for another day. Once you try it, it will become your favorite kitchen gadget.
Key Features:
Includes four different preset modes for lattes, cappuccinos, warm milk and iced cappuccinos
Dishwasher safe milk jug
Each component is simple to clean, easy to store
Convection heating element provides more consistent results
Specification:
Brand

Viante

Model

CAF-20

Weight

2.93 pounds
Milk Frother Buying Guide
Before you go ahead and purchase your next best milk frother, we recommend that you consider some of these essential features and useful benefits.
Types - Milk frothers basically come in two main styles; handheld or jug. As the name suggests, the former is held by hand as a whisk that is normally battery-operated, spins inside your liquid. They're a relatively inexpensive option and are usually supplied without a container. Jug style milk frothers are exactly the opposite in that they comprise of a storage container or beaker along with a whisk. Most of them also additionally feature a heating or cooling element so that you can simultaneously heat and froth that milk for your latte. Handheld units tend to overall be lighter in weight, inexpensive and also highly portable.
Temperature - On a hot summers day, you might prefer your coffee to be iced rather than heated so if you do like to vary the temperature of the milk you serve and drink, then invest in a milk frother with a heat temperate control setting so that you can adjust accordingly. Handheld options tend to be more minimalistic in design and are unlikely to feature this function, so you will have to find an alternative means to heat up your milk if that's your preference.
Construction - As with all appliances that you buy and intend to use regularly, quality matters if you want to get longevity and durability from your purchase. When it comes to milk frothers, stainless steel is an excellent material that's reliable, hard wearing and also looks very elegant too. Glass makes a nice addition for a container and will look impressive in your kitchen but will be more fragile. Most units are likely to comprise of some plastic components which isn't necessarily a bad thing. Just ensure that the brand you are purchasing from uses high-quality, preferably BPA free plastic.
Cleaning - Most milk frothers these days have been designed so that they are easy to clean and can simply be run under a hot running tap. Others, especially if they are constructed with glass parts, will need to be looked after and cleaned more carefully to avoid breakage. It's highly likely that the milk frother you purchase can also be effortlessly cleaned in your dishwasher. If that's an important consideration for you and you want as hassle-free an options as possible, then look out for this feature.
Milk Frother FAQ
Q: What is a milk frother?
A: A milk frother is essentially a device to aerate milk into a lovely creamy texture with a rich, creamy foam, ideal for preparing cappuccinos and other hot beverages. You can use a wide range of milk, including popular dairy alternatives, to create versatile and cost-effective drinks at home but with Barista style results.
Top Frothing Tips
If you want to really savor and enjoy the best Barista style brew, there are two common mistakes that you would do well to avoid.
Firstly don't be tempted to over froth your milk. As soon as you see that lovely beautiful foam begin to develop, stop frothing before you end up killing the air bubbles.
Secondly, always make sure that you follow the minimum and maximum capacity instructions. Of course, that's more difficult if you're using a handheld unit, but with container styles, they should have clearly displayed quantity indicators down the side. If in doubt, err on the side of caution and froth in small batches instead.
Sign Up Now
GET THE VERY BEST OF GEARHUNGRY STRAIGHT TO YOUR INBOX