Best Commercial Vacuum Cleaners in 2021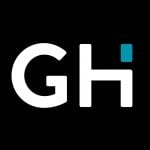 This product guide was written by GearHungry Staff
GearHungry Staff
GearHungry Staff posts are a compilation of work by various members of our editorial team. We update old articles regularly to provide you the most current information. You can learn more about our staff
here
.
GearHungry may earn a small commission from affiliate links in this article.
Learn more
Residential vacuum cleaners are excellent tools to clean your house with, but what if you need to clean a much larger space with tougher surfaces and deeper nooks? This is the purpose of the commercial vacuum cleaner. They are typically used in the office and other large areas to suck up dirt and dust, and aid in the cleaning process. What's more, they differ from the residential cleaner in that they are generally larger and sturdier and also tend to have a longer cord. So, if you are inclined, we have an excellent list of the best commercial vacuum cleaners below. Let's have a look!
The Best Commercial Vacuum Cleaner
Sanitaire SC679K Tradition Upright Commercial Vacuum Cleaner

Modern-day vacuum cleaners look more like spaceships than their old-school counterparts. Not the Sanitaire SC679K. This commercial vacuum cleaner takes things back to basics and focuses on what's important – suction power and durability. Look underneath the vacuum and you'll see how simple this machine is. You can even change the brush roll and belt yourself, without any tools, so there's no need to pay hundreds to a vacuum repair shop. It has a powerful motor that provides over 500 hours of commercial-grade cleaning and is cheap and easy to replace. 
The large-capacity shake-out bag can hold up to 18 qt. of dirt and debris, so you don't have to keep stopping and cleaning it out. Plus, it has a 30-foot power cord, so you can clean large rooms without having to change plugs constantly. Once you've tried the Sanitaire SC679K, you won't believe that some people spend $500+ on a vacuum that they can't even repair themselves. Buy this commercial vacuum cleaner and save yourself time, money, and a huge headache when things go wrong. Seriously, it's a no-brainer.
Key Features:
Motor tested for over 500 hours of cleaning
18 qt. shake-out bag
30-foot power cord
Replace brush roll and belt without tools
Lightweight design (12.2lbs)
Polycarbonate hood
Specification:
Brand

Sanitaire

Model

SC679K

Weight

12.2 pounds
More powerful than a residential vacuum 
Easy to repair yourself 
Lightweight design 
Fewer interruptions whilst cleaning
Not the best-looking vacuum on the market 
Much louder than consumer vacuums
Shark Navigator Lift-Away Professional NV356E Commercial Vacuum Cleaner

Unlike many upright vacuum cleaners, the Shark Navigator Lift-Away Professional NV356E does an excellent job when cleaning above-floor spaces. This is as a result of its lift-away function, which lets you separate the canister from the head and reach those challenging spots. It also features an excellent design that looks like something out of a science fiction book; however, beyond the looks, this commercial vacuum is highly effective and efficient. What's more, setting up this cleaner is very easy and convenient for anyone who wants to try their hands at it.
Besides, it also cleans up really well and is a safer option as it possesses a HEPA (High-efficiency particulate air) filter, which ensures that dust and allergens stay trapped inside the vacuum. Additionally, it comes fitted with a vast dust cup that ensures you can clean for longer periods without having to empty the contents. For all car owners, we have prepared our selection of the best car vacuum cleaners from our list, so check them out.
Key Features:
2.2 Quarts dust cup capacity
Easy lift-off canister and translucent dust-cup
Anti-Allergen Complete Seal Technology
Powerful, lightweight and portable
Specification:
Brand

Shark

Model

NV356E

Weight

13.7 pounds
Useful for vacuuming up pet hair
Powerful suction capabilities
Easy to clean and maintain
Could be very noisy to use
Not every user was the fan of the top-heavy design
Some consumers were disappointed with the customer service
Hoover C2401 Commercial Lightweight Backpack Vacuum




A lot of hoovers are long enough to offer the option to stand upright while vacuuming; however, more often than not, you'll tend to bend slightly while getting the cleaning done. This could be problematic if you have a bad back or poor posture, and it is for this reason that the Hoover Commercial Lightweight Backpack Vacuum, C2401 is such an amazing product.
As the name implies, this is a backpack vacuum cleaner, which means you can wear this cleaning tool like a book bag and set about cleaning with no hassle. As a consequence of this, the hoover vacuum is very portable and great for mobility. Apart from the excellent design, it also boasts of a quiet operation, which means it doesn't have to interfere with work or cause a distraction. So, if you want a portable and easily maneuverable cleaning tool, make sure you get your hands on this hoover. You may also be interested in some of the best wet/dry vacuums from our list, so check them out.
Key Features:
Lightweight and portable
Facilitates easy mobility
Extra-long 3-wire quick change cord
Cleaning accessory pack
Specification:
Brand

Hoover Commercial

Model

C2401

Weight

9.2 pounds
Excellent design
Extra-long wire
Useful for cleaning different types of surfaces
Not comfortable for residential use
Some consumers were left unimpressed by the suction capabilities
It doesn't work too well with rugs
Oreck Commercial U2000RB1 Professional Upright Vacuum Cleaner

We've already examined an Oreck vacuum cleaner, and it has been determined that they are one of the industry leaders when it comes to cleaners. They have once again stamped their authority on the vacuum space with the help of the magnificent Oreck Commercial, Professional Upright Vacuum Cleaner, U2000RB1. This work vacuum is renowned for its ability to clean up dust and dirt from all kinds of surfaces. It is a very versatile cleaner that gets into corners and under furniture that other cleaners can't get to.
Apart from this, the vacuum cleaner weighs only nine pounds, so, rest assured, you won't feel any stress when in use. More impressive still is the cord which measures at a whopping 40 feet and, in turn, means you can reach even the tiniest corners of a room without looking for another power source or relying on an extension cable. For some portable options, be sure to check out our guide to the best handheld vacuums from our list.
Key Features:
12' Cleaning Path
Long-lasting Endurolife belt
Automatic floor adjustment
Powerful, high-speed double helix brushes
Specification:
Brand

Oreck

Model

U2000RB-1

Weight

8 pounds
Useful for hard surfaces
Easily accessible on/off button
Comes with a one-year
The non-refund policy was a problem for some consumers
It doesn't work well in residential spaces
Some users found the belt to be brittle
Vacmaster VK811PH 8 Gallon HEPA Vac with 2 Stage Motor




Few vacuum cleaners take the safety of the user as seriously as the Vacmaster 8 Gallon HEPA Vac with 2 Stage Motor, VK811PH. This is evident with their filter system, which features four levels of filtration. These include a HEPA certified cartridge filter, a high-efficiency fine dust filter bag, a capable exhaust filter, and finally, a microfiber pre-filter.
As a result, the Vacmaster efficiently traps about 99.97% of all harmful substances and allergens, keeping you safe in the process. On top of this, it can also clean wet and dry surfaces with equal efficiency, which sets it apart from many other cleaners on the market. And with a long cable and a three-year warranty, there is no reason not to give the Vacmaster a try. If you are a fan of smart home devices, be sure to check out our selection of the best robotic vacuum cleaners and pick your favorite.
Key Features:
2-Stage industrial motor
Certified HEPA system
8-Gallon Crush Proof Polypropylene Tank
30-Foot power cord with lighted plug
Specification:
Brand

Vacmaster

Model

VK811PH

Weight

19.4 pounds
Works on wet and dry surfaces
Excellent three-year warranty
Long industrial hose
Some found the filters to be too expensive
Inadequate customer service
There have been complaints of the suction power
Super CoachVac Commercial Backpack Vacuum Cleaner

Next on the list is this incredible vacuum cleaner with an awesome design and convenient access. In the Super CoachVac Commercial Backpack Vacuum Cleaner, you have a product that is a proud partner of the American lung association, which strives for cleaner indoor air.
Furthermore, it also comes equipped with various tools that make cleaning even the largest spaces much easier. For example, the residential cleaning tool kit enables you to clean multiple surfaces, including low-pile carpets, ceiling fans, vents, light fixtures, and so on. Additionally, it eases storage with the help of a mesh bag in which you can safely secure all the necessary accessories that come with the cleaner. What's more, with a decibel level of 66dBA, it is very quiet and doesn't distract or cause a commotion while in use. You may also be interested in some of the best canister vacuums from our list, so check them out.
Key Features:
Operates quietly and doesn't cause disruptions
Ergonomically designed to suit you
Comes chock-full of excellent accessories
Great for above-floor cleaning
Specification:
Brand

ProTeam

Model

107119

Weight

11 pounds
Very useful for different surfaces
Three-year warranty
Large 10qt filter for greater cleaning capacity
Some of the telescoping wands could be problematic
Some consumers have complained that the hose keeps falling off
Some consumers don't find the backpack very comfortable
Hoover CH30000 PortaPower Lightweight Commercial Canister Vacuum

The Hoover CH30000 PortaPower Lightweight Commercial Canister Vacuum is an incredible product that does its job efficiently. Firstly, it features an ergonomic design that is user-friendly and convenient to operate. Consequently, it is lightweight and poses no problems when sucking out dust and dirt from the environment.
Next is its extra-wide cleaning path, which is very well constructed, allowing you to cover a lot more area than is possible with other vacuum cleaners. Thus, you can get your cleaning done with fewer passes and, therefore, spend less time vacuuming and more time on other important jobs. What's more, the PortaPower is versatile and contains an in-built blower that easily blows away debris while working. Furthermore, it features an easy-to-reach on/off button that can pause or resume your cleaning with ease. For more amazing products like this, check out our selection of the best steam mops.
Key Features:
Built-in blower improves versatility
Stretchable hose to enable you to reach difficult spots
Powerful, 7.4amp motor
Portable and compact to help you maneuver in tight spaces
Specification:
Brand

Hoover Commercial

Model

CH30000

Weight

8.3 pounds
Long cord that enables flexibility
Convenient on/off switch
Lightweight vacuum cleaner for greater ease
The lever that holds the hose in place and keeps the bag door closed doesn't always work efficiently
The suction was disappointing for some
It doesn't work so well on hardwood floors
BISSELL BigGreen Commercial PowerForce Vacuum Cleaner




User convenience is a huge concern when it comes to crafting a great vacuum cleaner. This is because no one wants to buy a tool that's difficult or stressful to use; therefore, companies take extra care to ensure that their products are as comfortable to use as possible. Clearly, this is the case with the BISSELL BigGreen Commercial PowerForce Bagged Lightweight, Upright, Industrial, Vacuum Cleaner, which features a fantastic design made to ensure comfortable use.
For instance, it has a 13-inch cleaning path, that allows you to clean with more efficiency and with fewer passes. Also, it comes with a crevice tool, an upholstery tool, and an extension wand, all of which are used to ease the burden of getting rid of dirt and dust. Furthermore, it features three, safely designed filtration systems as well as a cyclonic cleaning system that gets rid of dirt and dust with relative ease. You may also be interested in some of the best carpet cleaners from our list, so take a moment to check them out.
Key Features:
13-inch cleaning path for efficient cleaning
Lightweight cleaner that is easy to use
Loaded with accessories that aid in the cleaning process
Three filtration systems to keep you safe
Specification:
Brand

Bissell

Model

BGU1451T

Weight

12 pounds
Adjustable height
Long 30-foot cord
One-year warranty
It could be stressful to assemble
The suction power wasn't up to snuff for some
Some users are displeased with the construction
Sanitaire EUKSC679J Commercial Shake Out Bag Upright Vacuum




The Sanitaire EUKSC679J Commercial Shake Out Bag Upright Vacuum has a unique large 'shake out' bag that offers easy clean up with much less downtime. Aside from a large container, it also features a very long cord (30 ft), which covers a larger area when vacuuming. As for cleaning, the Sanitaire commercial vacuum cleaner is very easy to use and maintain.
For instance, the brush roll and belt can be quickly and easily replaced without the use of additional tools, whilst the metal clip bag release system makes things even more convenient. At just 12lb, the Sanitaire is a lightweight machine that poses no challenge when it comes to carrying it about while at work. Finally, it offers a very impressive motor, which is 600w of exemplary cleaning power that sucks out all the dust in a space with ease.
Key Features:
Large 'shake out' bag
Long cord for maneuverability
Powerful 600w motor
Lightweight vacuum that's convenient to use
Specification:
Brand

Sanitaire

Model

EUKSC679J

Weight

16.01 pounds
Affordable and budget-friendly
Easy to maintain
Assembly instructions to aid set up
The suction left some users disappointed
Unattractive design for some
The handle could be a bit brittle
Commercial Vacuum Cleaner Buying Guide
So, you need a new vacuum cleaner for your workplace or business? Don't worry; we have listed the best commercial vacuum cleaners on the market. However, your experience with the cleaner will be colored by the features that are pertinent to you. Therefore, to ensure that you enjoy the full experience of your purchase, here are a few things to look out for when getting your next commercial vacuum cleaner.
Features To Look For In Commercial Vacuums
Capacity - This refers to how much dirt or dust the cleaner can hold. Depending on the type of space you are cleaning, you should pay close attention to the capacity of your vacuum cleaner. For example, if the space you are cleaning up is large, opt for a cleaner with a large capacity as this will mean you'll need to empty it out less. However, if you use a smaller capacity vacuum, this could lead to more downtime and more stress. This is also the same with using a bagged system as smaller bags need to be replaced more often.
Cord/Cordless - A lot of commercial-grade vacuum cleaners make use of long cords, with some reaching as far as 50 feet! This is useful as it allows you to maneuver easily without an alternative power source. But, there is only so far a cord can go, which is why some people opt for cordless cleaners. These cleaners run on batteries and can be recharged, giving you maximum flexibility. Nevertheless, they also have their own shortcomings, and you should be careful when getting them. So, the best advice would be to consider what you want the vacuum cleaner for and choose the option most suitable for you.
Bag/Bagless - A common question on the lips of potential buyers is whether they should go for a bagged or bagless vacuum cleaner. Well, the answer is not that simple as they both have advantages. For instance, the bagged cleaners are a lot safer, especially for those with allergies or asthma, and they tend to seal in dust with great efficiency. That said, the bags also need to be replaced regularly, which is a problem the bagless vacuums don't have. Therefore, first, determine which system works best for you before purchasing it.
Portability - Cleaning could be a tasking job, but the burden can be eased if you have a lightweight and portable vacuum cleaner. What's more, backpack cleaners have become quite popular because of how portable they are and easy to carry. Portability also influences storage as a smaller vacuum cleaner is typically easier to store.
Surface Types - Ideally, a decent vacuum cleaner should be good with all surfaces; however, this is not always the case as some vacuums aren't so great with some surfaces. As a result, you need to check out the strengths of the vacuum cleaner you want to buy. Can it handle hardwood floors? How does it do with above-floor cleaning? These are some of the questions you need to ask before shelling out your hard-earned cash to get a vacuum cleaner.
Hose Diameter - You might not know it, but the hose diameter of your vacuum cleaner is very important. Most commercial vacuum cleaners have hose diameters with the sizes listed on them. Therefore, what you need to determine is the nature of the job you have on your hands before getting a cleaner. This is because machines with smaller hose diameters are excellent for light cleaning jobs and small areas as they are easier to maneuver. On the other hand, larger hose diameters can handle heavy-duty jobs and take care of debris with a lot more ease.
Attachments - This is where the versatility of your vacuum cleaner comes into play. Ensure that you get a cleaner with high-quality attachments as they are usually better equipped to deal with different surfaces and corners. What's more, variety is also a consideration, and the more variant attachments a vacuum cleaner has, the more suited to different jobs it is.
Dry/Wet - This refers to your vacuum cleaners ability to clean up solids and liquids. Generally, it is assumed that vacuum cleaners are used for dust and dirt or other substances that are dry. But there are a couple of brands that cannot handle liquids, as such, they are useless on wet surfaces. So, this means that before you make that purchase, ensure that the item is just as effective with liquids as it is with solids.
Power - When it comes to power, most users concentrate on the suction power as this is tied directly to the usefulness of the machine. With that in mind, most decent vacuum cleaners run on about 250-480w, which can be deployed to cleaning surfaces. Also, higher suction power ratings are necessary for those with allergies, but it may wear out your carpet. Ensure that you check out how much power your vacuum uses before making a purchase.
Types Of Commercial Vacuum Cleaners
Upright - This is the most common type of vacuum cleaner for cleaning residential and commercial spaces. They usually have a bag/canister on the handle along with a long power cord, which allows for a great deal of maneuverability. They are great for general purpose cleaning and are very popular for their convenience.
Backpack - These vacuums are typically lightweight and easy to carry about. They also possess an ergonomic design that makes them very easy to use. As a consequence, they are usually used for lengthy cleaning jobs as you won't use up too much energy while working with them. Furthermore, some units even come with an in-built blower, which makes them even more versatile.
Canister - These are not as common as the upright cleaners, but they are also quite efficient. They typically feature a cleaning head attached to a motor by a long wand and an equally lengthy hose, which is usually flexible. Generally, they are quieter than other vacuum cleaners, which makes them ideal for an office environment.
Sign Up Now
GET THE VERY BEST OF GEARHUNGRY STRAIGHT TO YOUR INBOX