Best Carpet Protectors In 2022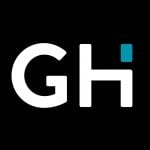 This product guide was written by GearHungry Staff
Last Updated
September 8, 2020
GearHungry Staff
GearHungry Staff posts are a compilation of work by various members of our editorial team. We update old articles regularly to provide you the most current information. You can learn more about our staff
here
.
GearHungry may earn a small commission from affiliate links in this article.
Learn more
Carpet protectors are one of the best ways to ensure that your lush floor keeps its new color as long as possible. Dust, dirt, foot traffic, and the occasional spill can leave your carpet looking dingy in a matter of months. "Carpet protector tape," as some people refer to it, is a simple and easy way to make sure your floors look fantastic for years to come.
Whether you're a singleton who hosts the occasional gathering, or you have a busy family, some amount of dirt will eventually find its way onto your floor covering. Maybe you need a temporary guard from paint and boot prints while a room in your homes gets remodeled. A top-quality carpet protector can create a see-through barrier to dirt and grime.
The Best Carpet Protector
Resilia Black Vinyl Plastic Carpet Protector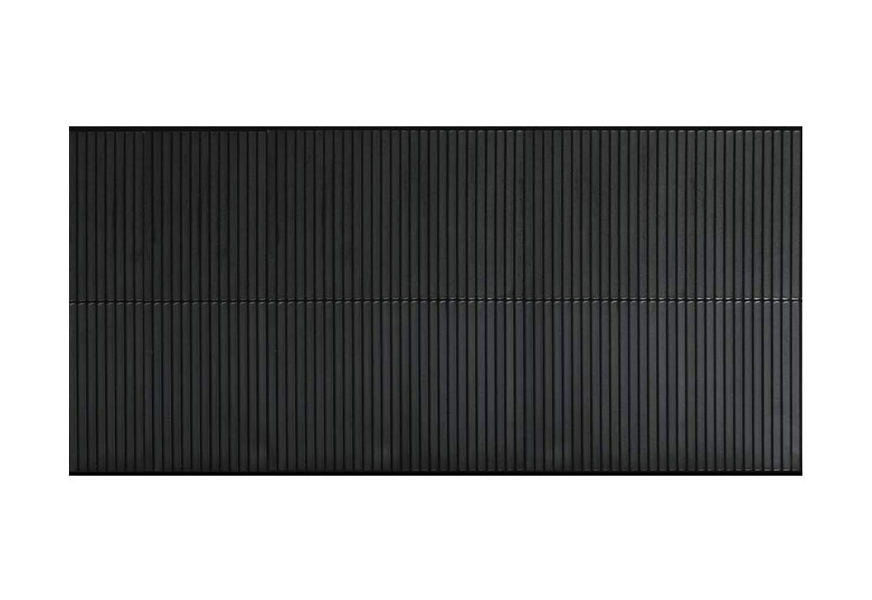 The Resilia Black Vinyl Plastic Carpet Protector is a fantastic option for many reasons. It comes in two colors to match or contrast with your current carpet. The black finish creates a nice contrast on lighter rugs, while the clear option essentially blends into the surface it's there to protect. There is also a wide range of sizes so you can tailor it to whatever size you might need. These are perfect for the entrance of your home, hallways, or even your home gym.
The firm plastic vinyl is durable, and from the looks of the reviews on Amazon, there's a lot of different ways to put them to use. Each pad has small spikes on the bottom to keep it from moving around on top of the carpet. You can also cut it to size, so even if the available pre-cut sizes don't fit your needs perfectly, you can customize it for your space.
Key Features:
Easy to lay on carpets
Grip technology for increased traction
Heavy-duty protection
Protects against allergens
Specification:
Brand

Resilia

Weight

6.54 Pounds
TapeManBlue Carpet Protector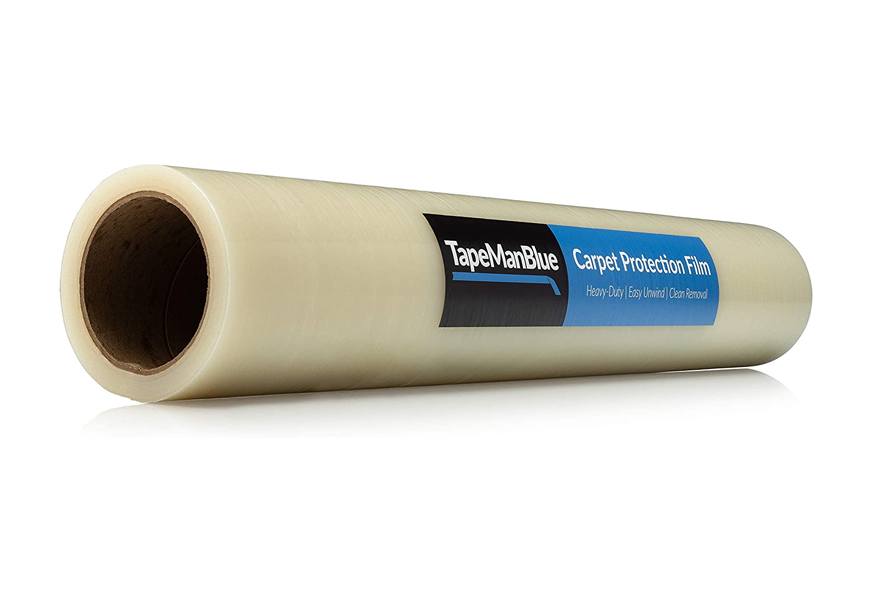 The TapeManBlue Carpet Protector is available in a convenient 24 x 200-inch roll that allows you to determine precisely how much coverage you need for your carpet. Unlike the cleat-style you'll find with other options, this relies on sticky adhesive that grips and secures to the carpet without the risk of shifting or creasing. The combination of a well-cut mat and the adhesive tape should alleviate your worries.
The clear design also prevents it from standing out too much, so it won't affect the overall look and feel you're trying to foster wherever you are. Remove it within 45 days and there won't be any residue left behind.
We also love the heavy-duty, durable aspects. While it might seem a little too thin for some applications, you'll soon be surprised at its quality, and even with plenty of use and abuse from shoes, dirt, and spills, it continues to hold firm, demonstrating fantastic dependability. An excellent choice for temporary carpet protection, this easy to roll-out choice is a superb place to start.
To protect your carpets from the wheels of your chair, pick your favorite desk chair mat for office chairs.
Key Features:
Covers large surface areas
Tear and puncture-resistant
Easy installation
Leaves no sticky marks behind
Specification:
Brand

TapeManBlue

Weight

4.54 Pounds
ES Robbins Carpet Protector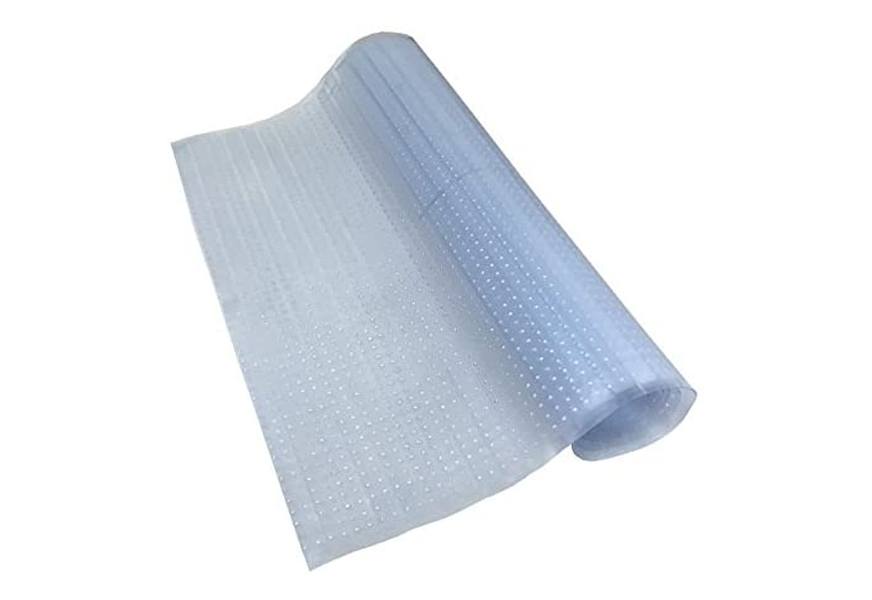 The ES Robbins Carpet Protector receives rave reviews from most on Amazon for its easy setup and durability. It comes in four potential sizes for you to choose from, ranging from 27 x 10 inches to 36 x 20 inches. It can handle a wide range of possible disasters and various substances, including oil, grease, chemicals, and food stains, all the while maintaining its quality and providing the crucial peace of mind you need when dealing with expensive carpets.
You can also use it to protect from paint and dirt, which is useful for anyone redecorating or with kids. The runner is also safe with a non-slip surface, perfect for homes with elderly relatives, while the non-marring aspects guarantee it won't damage the caret. With reliable gripping cleats and heavy-duty performance, this is an excellent choice for anyone concerned about keeping their carpets safe throughout the year.
To keep the carpet rugs from slipping on tile or hardwood floors, check out our guide to the best carpet tapes and find the right ones.
Key Features:
Oil and grease stain resistant
Ribbed surface and cleated underside
Phthalate and Cadmium free
GREENGUARD Gold Certified
Specification:
Brand

ES Robbins

Model

ESR184014

Weight

14.62 Pounds
ArmorDillo (36×200 in) Patented Quick Start Carpet Protector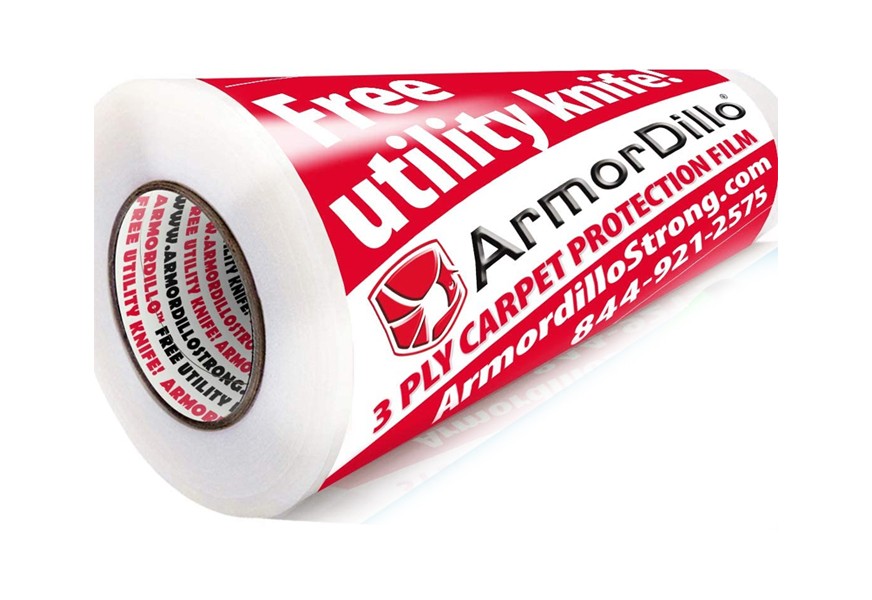 The ArmorDillo (36×200 in) Patented Quick Start Carpet Protector provides simple but effective assurance that your carpets can survive just about everything. It boasts three-ply protection and Patented QuickStart technology, which makes it easy to install it without hassle.
What's more, there is a free knife included to cut everything to the perfect size.
The carpet film is repositionable, too. And it won't leave behind a residue if removed within 45 days.
If you are also looking for some of the top carpet cleaners, be sure to check out our selection of the best ones on the market.
Key Features:
Easy to install
Removable and leaves no residues behind
Utility knife included in the packaging
Does not leave residues when removed
Specification:
Brand

ArmorDillo

Model

FBA36INCARPFILM

Weight

7.63 Pounds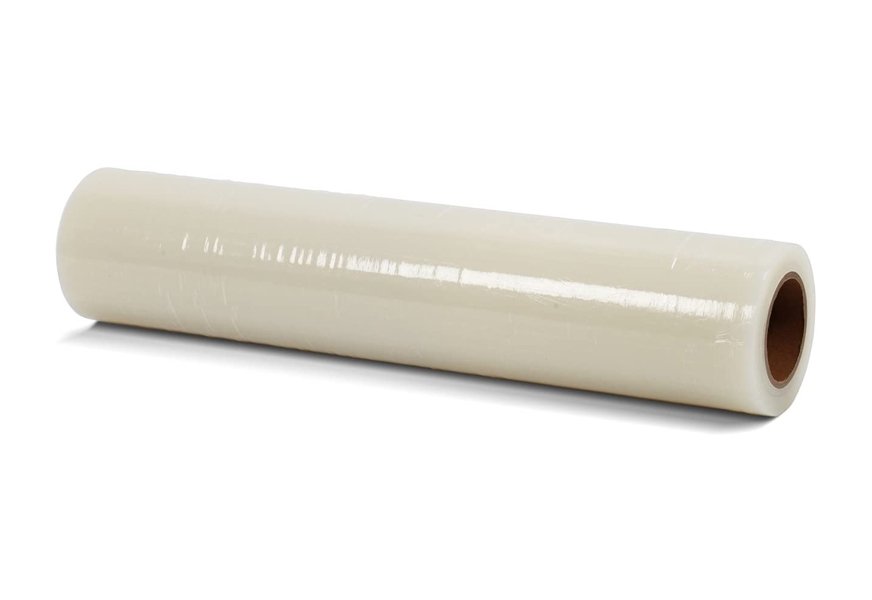 Kenley is a brand synonymous with home improvement. This 200-foot roll is 36 inches wide. Just lay it down and roll it out. The adhesive backing of the Kenley protector is good for up to 45 days.
You may also be interested in some of these quality commercial carpet cleaners from our list; check them out.
Key Features:
Item Weight: 9.38 Pounds
Roll Size: 36 Inch x 200 Feet
Manufactuer: Kenley
Specification:
Brand

Kenley

Weight

9.38 Pounds
Trimaco Easy Mask Carpet Protector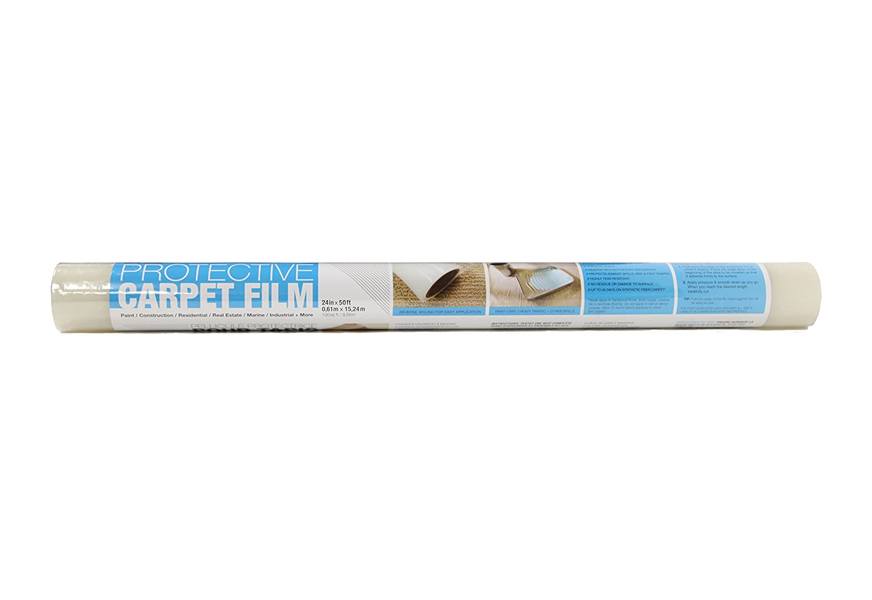 The Trimaco Easy Mask Carpet Protector is the best if you're looking for a fast and simple solution that doesn't break the bank. It comes in a wide variety of size options, meaning you can pick whichever you want for your situation without the need to cut it to size. The sizes range from 24 inches x 50 feet to 36 inches x 1,000 feet.
The durable design makes it superbly dependable and resistant to tearing and punctures. Remove it within 30 days to avoid leaving a residue behind.
For more useful products like this, check out our selection of the best carpet rakes and pick the right one for your home.
Key Features:
Wide range of size options
Highly durable design and construction
Resistant to tears and punctures
Protects from spills, foot traffic, dirt
No adhesive residue before 30 days
Soft surface for carpets
Easy to apply
Specification:
Brand

Trimaco

Model

62450

Weight

1 Pound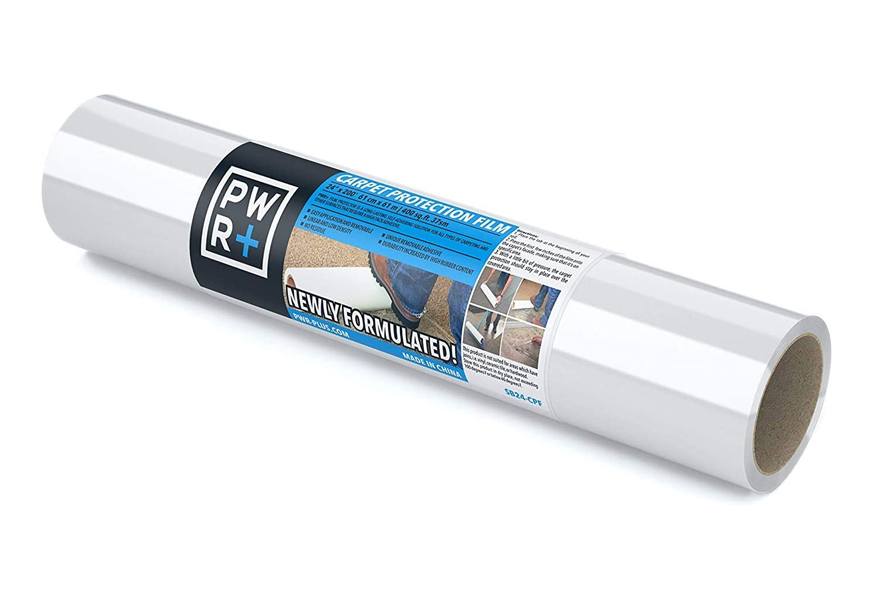 Considering the brand name, you should expect the PWR+ Carpet Protector to offer the carpet protection equivalent of Hulk Hogan bodyslamming Andre the Giant at WrestleMania 3. While it might not live up to those kinds of expectations, it's still an excellent choice for carpet protection.
It measures 24 x 200 inches and is easily customizable. The tear and puncture resistant design ensures absolute performance and quality.
It is easy to install and easy to remove, while the durable rubber construction ensures longevity. The protector won't leave any residue behinds as long as it's removed within 45 days.
While safe for most types of floor covering, use caution when applying it to finer, fragile rugs and carpeting as the adhesive may tear up fibers.
You may also be interested in some of these reliable carpet steam cleaners from our list. Check them out.
Key Features:
24" x 200"
Tear and puncture resistant
Protects from water, paint, dust, dirt
Easy to install and remove
No residue if removed before 45 days
Suitable for many types of carpeting
Durable high rubber
Specification:
Brand

PWR+

Model

774-PWR59-83153

Weight

6.39 Pounds
BISupply Plastic Carpet Protector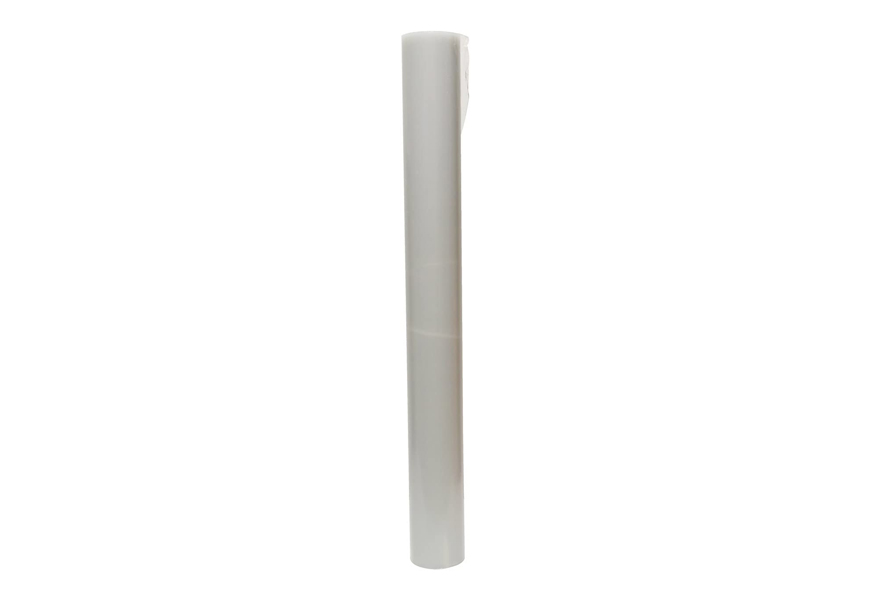 The BISupply Plastic Carpet Protector comes in two size options measuring 24 inches x 200 feet and 36 inches x 200 feet. The film will keep carpets safe, but it can also preserve your sofas and couches, and other furniture, making it an excellent option for quick storage to protect from dust, the weather, or clumsy kids. It is perfect for home projects, as well as changing the oil in your car. The rollout design makes it easy to lay down.
Cautionary note: avoid applying it directly to hardwood floors, as the adhesive could cause irreparable damage. 
Key Features:
2 size options
Protects and preserves furniture
Ideal for home projects and general demands
Easy roll out design
High transparency with 2 mil thickness
Durable construction
Versatile application
Specification:
Brand

BISupply

Model

6255

Weight

2.64 Pounds
ZIP-UP Products Carpet Protector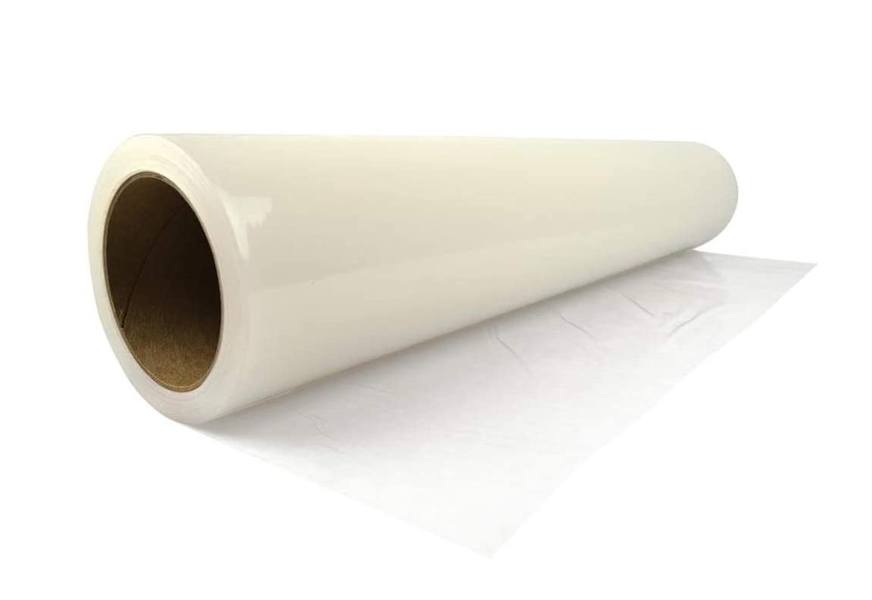 The ZIP-UP Products Carpet Protection Film comes in a variety of sizes and offers the maximum protection for your carpets. It boasts a premium quality film that acts as the perfect shield. The dense 3mm thickness guarantees durability, eliminating the risk of tearing or puncturing, even with heavy foot traffic, high heels, or while the kids are playing with toys.
The self-adhesive design is easy to apply, and it will fit in place for 30 days without leaving residue. You can also take this one step further by using the unique film roller tool (sold separately).
As useful as it is for the house, it's just as useful in commercial or industrial environments.
Key Features:
Wide range of sizes
Provinces maximum protection for carpets
Premium quality carpet film
High strength 3 mil thickness
Suitable for industrial and commercial environments
Self-adhesive application
Ideal for renovation, remodeling, and general protection
Specification:
Brand

ZIP-UP Products

Model

CPF2450

Weight

1.2 Pounds
Sign Up Now
GET THE VERY BEST OF GEARHUNGRY STRAIGHT TO YOUR INBOX