Last updated:
27 Nov 2020
10 Best Carpet Tapes (Review) In 2021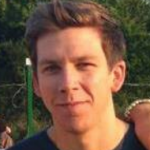 This product guide was written by Jordan Carter
If you're looking to protect your floors from kids, dogs, and general wear and tear, you might want carpets around the house. But how do you keep the carpet rugs from slipping on tile or hardwood floors? Carpet tape is the answer. Many people don't realize the benefits of carpet tape; we aim to change that with our list of the best carpet tapes.
Why would you need carpet tape, then? Securing your rugs and carpets with carpet tape is an excellent way to keep your floors scuff-free and secure, to prevent tripping hazards, and to keep your house looking neat and organized. We understand how proud you are of your home; our list of the best carpet tapes could be the missing piece to make your home perfect.
The Best Carpet Tape
Carpet Tape Buying Guide & FAQ
Features To Look For In Carpet Tapes
Quality - It shouldn't be any surprise that the better the quality of the carpet tape, the more effective it will be. High-quality tape is a key component for businesses with lots of foot traffic to maintain and secure carpets, and especially important if you have kids, pets, or live with elderly relatives. With quality tape, you can ensure your carpets stay secure and last longer, meaning you'll spend less time and money on replacement tape.
Strength - While you might think you should look for the strongest carpet tape available, but this isn't always the case. It all depends on what you plan to use the tape on. If you want to secure a rug or carpet in place for the long-term, then higher strength tape is ideal.
However, if you are using it temporarily (like in a short-term rental or to keep the dog's food and water bowls in place) then a medium- to low-strength carpet tape will be easy to remove or adjust when you don't need it anymore.
Use - There is a wide range of uses for your carpet tape. Some may use a roll of carpet tape for rugs, whereas others will use it for securing carpet to the hardwood floor after redecorating their home. Other uses include securing pet bowls or binding two separate pieces of carpet together. This makes carpet tape more versatile than you might expect, and despite the name, it's suitable for a variety of applications besides just carpets.

Types Of Carpet Tape
Single-Sided Carpet Tape - The name doesn't make it too tricky to figure out, so you can probably decipher what single-sided carpet tape is. This type of tape is suitable for binding carpets, tiles, and other floor materials together to increase the length, width, or design if you want to get creative.
Double-Sided Carpet Tape - Double-sided carpet tape is the most common type of carpet tape you will find. You can use it for pretty much everything, from securing raw carpet edges to the floorboards to keeping rugs and bowls in place.

Carpet Tape FAQ
Q: What is carpet tape?
A: Carpet tape, sometimes referred to as carpet protection tape, is not as simple as the name suggests. While you'd expect it to be tape for simply carpets, it actually refers to three separate types of tape.
The primary type of carpet tape is for keeping carpets, rugs, and mats secure. Here, you find the adhesive on both sides of the tape to secure both the rug and the floor. This strong adhesive keeps materials in place against the floor. With this, you can prevent carpets and rugs from shifting underfoot, which maintains the aesthetics you want for your house while drastically reducing the risks of trips and injuries.
Other carpet tape types are used to flatten and secure loose carpet ends around the perimeter to keep them in place and prevent them from coming loose. While this isn't as durable as other carpet tape options, it is still effective. Finally, single-sided carpet tape, as mentioned above, is used for binding two pieces of carpet together, which is useful for unusual room shapes or areas that are too long to order a single piece of carpet.
Q: How to use double-sided carpet tape?
A: As double-sided carpet tape is arguably the most common type of carpet tape, and likely the one you will encounter and use for the majority of projects, you should know how to use it. Luckily, it's easy to use regardless of application, so even if you've never used it before, you shouldn't have any issues.
All you need to do with double-sided tape is find the rug, mat, or carpet you want to secure to the floor and unravel the tape, cutting it to the preferred length. When you have done this, attach it to the edge of the carpet as close to the seam as possible — placing the tape too far towards the center of the mat could still cause trip hazards. The goal is to secure the edges down to avoid cutting and tripping.
When you are satisfied with your placement, you can peel away the paper backing from the tape to reveal the adhesive. Place it carefully on the surface and allow it time to stick.
You could also measure the rug and follow the reverse procedure. Rather than attach the tape to the rug, place it along the floor, remove the backing, and then place the rug or mat on top. In both scenarios, you must be careful to get it right, as you could ruin the adhesive (and potentially the floor) if you tear it up and readjust it too often.

Q: Does carpet tape ruin hardwood floors?
A: If you've ever tried to peel a sticker from a CD case, then you'll be well aware of the adhesive residue that it leaves behind. When thinking about applying carpet tape to hardwood floors, you may have a fear that the same thing could happen.
While lower-quality tape brands might leave residue behind and damage your hardwood floors, top-quality carpet tape like the products we have recommended in our selection will not do this. The adhesive has been designed specially to prevent leaving residue after being removed, and in some products, you can even reuse the tape.
Q: Will double-sided tape damage carpet?
A: Double-sided tape from an established and reliable brand is highly unlikely to damage your carpet. However, unlikely is perhaps not good enough for some people to hear, especially if their carpets are expensive. When removing the tape from the carpet, you do not want to (a) leave behind residue and (b) tear up carpets along the way.
Because of this, it's essential that you invest in a high-quality carpet tape. For further peace of mind, you may also want to use an oil-based solvent to help remove any leftover residue. You also do not want to aggressively tear the rug from the carpet, but instead gently pull.
With a gentle process, you can check whether the adhesive is damaging the carpet during removal. If it is, then you can use the solvent to loosen the adhesive particles and allow it to be removed more easily. Take care not to remove the rug too violently just in case it tears away chunks of your favorite carpet.

Q: How do you anchor carpet on carpet?
A: To anchor one carpet to another, you will need a type of adhesive tape suitable for sticking to carpets. It's as simple as that. Knowing this, you can specifically search for brands suitable for a variety of surfaces.
The majority of carpet tape brands will provide this possibility, as they are manufactured and designed to work on a range of surfaces. Besides carpet, they are also useful for vinyl and tiles to keep these materials secure, as well.
Sources:
5 Best Tips How to Keep Rugs From Slipping - Rug Knots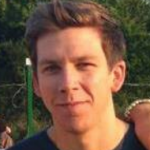 Jordan Carter is Gear Hungry's resident Editor-in-Chief with a genuine love and passion for all things tech. Jordan works diligently to ensure only the best products ever make it onto the platform and are showcased in Gear Hungry's carefully curated, tested and expertly researched, informative buying guides.
The best!
Gear, gadgets & stuff for men
Straight to your inbox