Best Two-Player Board Games in 2022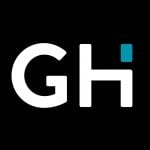 This product guide was written by GearHungry Staff
Last Updated
November 20, 2018
GearHungry Staff
GearHungry Staff posts are a compilation of work by various members of our editorial team. We update old articles regularly to provide you the most current information. You can learn more about our staff
here
.
GearHungry may earn a small commission from affiliate links in this article.
Learn more
Board games have been around for thousands of years. The ancient Egyptians were big fans of board games and left a number of paintings illustrating their love of a particular game called Senet. Senet is in fact still with us, which makes it one of the longest-lived, continuously active cultural artifacts in existence. But that aside, the best two-player board games today combine strategy, geography, pop culture, issues of global relevance, exploding cats and everything in between. Below we're going to profile the best two-person board games in no particular order.
The Best Two-Player Board Game
7 Wonders: Duel Two-Player Board Game
In the rich tradition of world-building, power accumulation games 7 Wonders Duel takes all the mystery and history of the original and reduces it to a one-on-one fight for cultural supremacy. You have to make quick, smart, forwarding-looking decisions each of which will have far-reaching implications for your civilization as it grows and begins to flourish. You could say this is a game that teaches youngsters about the law of unintended consequences since it's typically some seemingly innocuous move that touches off a series of events that provides an opening for your opponents to exploit. Fun, thoughtful, and great for kids of all ages. There aren't any other two-player games out there that provide such a wealth of experience which is why it's our favorite of the best two-player board games. Find more fun games like this by checking out our guide to the best family board games.
Key Features:
An upgrade of the original 7 Wonders.
Easy to understand despite its wide-ranging subject matter.
Build trading empires, buy cities, compile points.
Establish a civilization to rival Egypt.
Big time fun for the small-time money.
Specification:
Brand

Asmodee

Model

SEV07

Weight

1.2 pounds
Azul from Plan B Two-Player Board Game
So many board games focus on vanquishing enemies and gaining hegemony over humankind that it's more than a little refreshing when one comes along that is almost purely aesthetic in character. Azul from Plan B is such a game. The goal here is not to send your opponent to the pit or force them to yield to your superior firepower, but instead to see who can come up with the most complete and completely satisfying decoration for the Palace of Dvora. It requires the players to visualize, to think geometrically, to think coloristically, and to recognize patterns of all sorts. If there's a weakness it's that players tend to figure out the most effective designs over time, which means new players aren't going to stand a chance against them. You may also be interested in some of these fun solo games from our list, so check them out.
Key Features:
A different kind of thoughtful game.
Gives the right side of your brain something to do.
Conceptualize work as you go.
High quality, attractive game pieces.
Typically takes 30-40 minutes for 2 players.
Specification:
Brand

Plan B Games

Model

PBG40020

Weight

2.45 pounds
Terraforming Mars Two-Player Board Game
It's the 25th century. Mankind has survived many challenges and is finally poised to expand out into the solar system. The first goal? Terraform Mars and make it habitable. Each player represents a different corporation entrusted by the powers that be on Earth to play a role in returning Mars to its lush, habitable, historic state. It won't be easy. There are more than 200 projects that need to be executed before terraforming efforts reach critical mass and take on a life of their own. You're responsible for executing the different projects in the most effective and efficient way possible and points are awarded based on your company's performance. It's a two-player strategy board game with interplanetary implications. Are you and your company up to it? Our guide to the best poker sets features more great options like this, so check it out.
Key Features:
More than 200 projects.
It's your corporation against theirs
Performance-based point system.
Actual Martian landscape forms the backdrop.
Comes with all you need to turn the red planet green.
Specification:
Brand

Stronghold Games

Model

6005SG

Weight

3.73 pounds
Bananagrams Two-Player Board Game
If you have any knowledge of board games Bananagrams is going to look awfully familiar to you. That's because it's essentially Scrabble but without the board. With Bananagrams, each person gets an even share of the letter tiles and must arrange them into a complete crossword puzzle faster than their opponent. You have to think fast and be ready to wipe the slate clean and start again if you find your word choices aren't leading anywhere. In the end, the person who uses all their tiles first is the winner. Although there are no points and you won't get proclaimed Emperor of the Earth or anything. Just a fun game that helps young people build their vocabulary and older players stay mentally sharp.
Key Features:
Multi-award winning game.
A great way to keep the kids busy on lazy days.
Easy to bring with you on vacation.
Beware tiny tots around the small tiles!
Specification:
Brand

Bananagrams

Model

BAN001

Weight

4 ounces
Star Wars: Rebellion Two-Player Board Game
Everyone loves (pre-TLJ) Star Wars. If you and your family and friends have been aching to take sides in the galactic conflict that pits the Empire's forces of darkness against the plucky band of never-say-die rebels here's your chance. In Star Wars Rebellion you are given control of either the all-powerful Empire under the sway of Emperor Palpatine and his apprentice, Darth Vader, or the rebel alliance led by Luke Skywalker, Han Solo, and Princess Leia. Destroy the rebel base on Hoth or make sure Luke heads off to gain invaluable training in the ways of the force. Build a death star. Destroy a death star. So many death stars so little time! Over 150 miniature figures to bring it all to life, but be careful with those pieces around the kiddies. It definitely makes a great gift for Star Wars fans.
Key Features:
The #1 space epic of our time.
Relive the adventure and write your own ending.
A wealth of resources included to help bring your quest to life.
Vie for the loyalty of the galaxy's key systems.
Follow Luke, Han, and Leia to ultimate victory.
Specification:
Brand

Fantasy Flight Games

Model

SW03

Weight

3.75 pounds
Codenames: Duet Two-Player Board Game
Codenames Duet takes the original Codenames and subjects it to a serious makeover. With Duets the two of you are working together instead of against one another. In short, everybody wins or everybody loses. But each of you still possesses secrets you're not allowed to openly share. Why? Well, imagine that you're allied countries trying to communicate information regarding the whereabouts of your most important covert operatives. You can't speak in plain English because your communications might be intercepted by your enemy. Instead, you have to speak in code. The game can take some getting used to if you've never played the original but is one of the best board games for two adults out there.
Key Features:
Updated with all new words.
Modified gameplay now allows for cooperative effort.
Challenges the logic center of your brain.
Moves right along with little downtime.
Specification:
Brand

Czech Games

Model

00040CGE

Weight

1 pounds
Days of Wonder Memoir '44 Two-Player Board Game
If there's a downside to many board games for two it's the learning curve. Sometimes you pull out a board game during a party and everyone is raring to go. Then, by the time you finish bringing everyone up to speed on the rules half have drifted away and the other half are falling asleep. Which is tough if there's only two of you. Not so with Days of Wonder Memoir '44. Here the stakes are clear. It's Nazis v Allies. You've both got tanks, both got infantry and both have higher-ups spouting orders that are either propelling you forward or driving you bats***. Your challenge is to make the most of what you're given and devise superior tactics that will see you through to ultimate victory. If you are more of a solo player, be sure to check out our picks of the best solo board games.
Key Features:
17 different WWII scenarios to play out.
Cards provide orders, pieces win medals, and medals win the game.
Simple and fast moving.
Specification:
Brand

Days of Wonder

Model

DO7301

Weight

4.1 pounds
Arkham Horror: The Card Game
Whereas board games for two people like Days of Wonder could be compared to most World War II movies where the combatants are as clearly defined as the rules of engagement, Arkham Horror is more like Apocalypse Now where it's hard to discern friend from foe, the rules of engagement require a law degree to understand and the bad guys might be the good guys unless of course, they're really the bad guys. This is not to say it's a game without charms. In fact, if you can invest the time it takes to truly master the game you'll likely be hooked on its crafty mixture of mythology, mystery, and strategy. The one drawback we see besides the time involved is that it's a cooperative game that deprives you of the satisfaction of claiming victory after all your effort. In that sense, it's like playing a video game by yourself, even though you're playing with someone else. 
Key Features:
A complex and intellectually engaging board game.
Heavy into the mythology of Victorian horror.
Elements of Lovecraft's pioneering surreal fantasy.
Not for those in a hurry.
Specification:
Brand

Fantasy Flight Games

Model

AHC01

Weight

2 pounds
Farkle Two-Player Board Game
If your brain has cramped up from playing too much Arkham Horror, give it a break with Farkle. Farkle employs the oldest of all known game pieces – dice – in a simple, elegant manner that encompasses those most compelling of gaming components: luck and strategy. If you roll 1s or 5s you score points and have the option of keeping those points and staying or putting aside those points and re-rolling the dice that did not produce points. If they produce points you can choose to add those points to your total and stay or continue. If at any time your roll produces no points you lose any points you had set aside on your turn. Includes a dice cup and scratchpad to keep track of your points. Our guide to the best puzzles for adults features more fun options like this, so be sure to check it out.
Key Features:
Classic risk-taking dice game.
Simple, easy to understand, easy to master.
Fun for everyone from youngsters to grandparents.
A fast way to infuse some life into a party.
Costs less than a bucket of chicken.
Specification:
Brand

PlayMonster

Model

SS-PLM-6910

Weight

8.6 ounces
Exploding Kittens Card Game
One wonders if this adult card game would enjoy a free pass on the name if it was called "Exploding Puppies". But we digress. Exploding Kittens is a game where your odds of survival actually increase as the game goes on. If you make it through the first few draws without drawing an exploding kitten card you should be able to start developing a mental picture of what you're up against and act accordingly. Each non-exploding kitten card should in some way help you avoid encountering an exploding kitten. Granted, a lot of the game is naught but sheer luck, but it's fun luck and thus, perfect for parties. 
Key Features:
A deceptively complex game of personal survival.
Includes 56 playing cards and easy to follow instructions.
Try and survive long enough to build a defensive strategy.
Financed by an uber-successful Kickstarter campaign.
Specification:
Brand

Exploding Kittens LLC

Model

EKG-ORG1-1

Weight

6.4 ounces
TIME Stories Two-Player Board Game
TIME Stories is another brain-strainer but again, once you get the hang of it it will become as addictive as backgammon. This is a cooperative game where you and your teammates are working against an imaginary clock to solve or survive various quasi-historical scenarios. You have a variety of tools at your disposal and one enormous foil working against you: time units. Every time you take an action you roll the dice to determine home many time units that action consumed and move your tile accordingly. If you are unable to complete the task before you run out of time units your team loses and the board game does an end zone dance in your face.
Key Features:
Travel backward or forward in time to alter events.
Work with your team to solve vexing problems.
Complete your task before expending all your time units.
A fully fleshed out video game-like environment on a board.
Specification:
Brand

Asmodee

Model

TS01

Weight

3.9 pounds
Wit's End Two-Player Board Game
Among the best two-player board games Wit's End stands alone in many respects. It's a trivia board game with IQ test overtones that tests your general knowledge, problem-solving abilities, critical thinking ability, and ability to untangle brain teasers and riddles. The Wild Card section is particularly vexing and should only be ventured into if you're feeling on top of your game, so to speak. What makes the game particularly appealing is that some people don't know jack about trivia but they're good at deciphering riddles. Some hate riddles but love logic puzzles. While others hate puzzles but love them some trivia. The point is that, unlike many two-player board games, there's something here for everybody.
Key Features:
A trivia board game with several twists.
Engages problem-solving skills.
Compelling riddles that get the grey matter churning.
As much an IQ test as a board game
Specification:
Brand

Game Development Group

Model

11104

Weight

3.2 pounds
Twilight Struggle Deluxe Edition Two-Player Board Game
Whereas the state of a Risk board at any given time is only marginally influenced by strategy and is mostly an expression of who's having a better day rolling the dice, the Twilight Struggle board is an expression of a player's ability to comprehend and manipulate real-world events, to build alliances and to exert influence. The backdrop for the game is the Cold War between the USSR and the United States which ran from 1945 to 1989 and which played out in a series of proxy wars spread across the globe. With Twilight Struggle you immerse yourself in the places and personalities of one of history's most perplexing and dangerous stalemates. Who knows? You might even stave off a nuclear war.
Key Features:
Relive the Cold War with Twilight.
Brush up on your history.
Real world events guide and influence your strategy.
Comes with handsome wooden box and oversized board.
Specification:
Brand

GMT Games

Model

0510-14

Weight

3.53 pounds
Pandemic: Legacy Season 1 (Red Edition) Two-Player Board Game
Pandemic: Legacy is another board game that raises the specter of a global conflagration. This one of the biological kind. Your job is to scour the planet searching for potentially dangerous microbes, curing small outbreaks along the way, or trying to prevent them from spreading to vulnerable populations and really gaining a foothold. Every now and then you'll be hit with an epidemic right out of the blue or have your funding cut at a sensitive time or have to deal with widespread panic. Essentially, it's all the fun of bird flu without the birds or the flu. It's you and your team against the cards and the microbes and if you don't keep your heads it's going to get messy fast. You may also like some of the laser tag sets for your game night, so be sure to check out our top picks.
Key Features:
It's you against the microbes in Pandemic: Legacy.
Cure the world of 4 diseases and prevent global pandemics.
None of the principle elements is static.
Typical playing time 1 – 2 hours.
Specification:
Brand

Z-Man Games

Model

PANR

Weight

4.5 pounds
Asmodee Jaipur Two-Player Board Game
The goal of Jaipur is to become the official merchant of the Maharaja. You do that by outscoring your opponent at different levels. Jaipur is a true 2 player game that at times seems like something you'd be more likely to play in a casino rather than with the kids. But that aside it's a snappy test of memory, strategy and luck wherein you need to make quick decisions that could either cost you points and undermine your standing in the eyes of the Maharaja or propel you to the top of the merchant class. Like many board games, this one will take some getting used to. But when you've mastered the cards and chips and know no how to navigate the merchant world of Jaipur you'll discover one of the best two-person board games that will by turns infuriate and exhilarate.
Key Features:
Classic two-player card game.
Typically plays out in approx 30 minutes
Handsome chips, durable full color, screen printed cards.
Learn the art of getting what you want.
Specification:
Brand

Asmodee

Model

JAI01

Weight

10.9 ounces
We Didn't Playtest This at All – With Chaos Pack
A lighthearted and seemingly random card game We Didn't Playtest This at All keeps things simple: the goal is to win. To achieve this goal you draw cards that present a series of head-scratching and apparently random challenges and occurrences. It's meant (we think) to be a commentary on the capricious nature of existence where we are often blindsided by the bad news that seems to come out of nowhere or enjoy an inexplicable run of good luck. The game is a certain kind of wacky fun and it might be just the kind of thing to ramp up the fun at a moribund party because nobody has to think. Which means it's also impossible to strategize. Which will turn some folks off. For the most part, though, it's easy to play, lighthearted fun, which makes it an ideal gift for board game lovers. 
Key Features:
Fast paced and fun.
Creates a fairly level playing field for everyone.
No learning curve. Just flip a card and learn your fate.
Chaos Pack includes 15 additional cards.
Specification:
Brand

Asmadi Games

Model

ASM SA01

Weight

5.6 ounces
Race for the Galaxy Two-Player Board Game
The premise of Race for the Galaxy: Humanity has abandoned earth and set out to colonize other planets in the galaxy. It's you against your opponent to determine which of you can create the most impressive colony/civilization. This is done through a combination of the luck of the draw and your ability to build trading partnerships. (That part about building trading partnerships plays a much bigger part the more players there are.) The bottom line is that there's plenty of interesting gameplay here with lots of built-in flexibility and you always have the option to purchase extension kits should you exhaust most of the possibilities within the given cards. A well-rounded board game for two that's fast-paced and engaging.
Key Features:
Build a great civilization in less than an hour.
Humans have left earth to colonize the galaxy.
Trade goods and pull favorable cards to win.
Typical play time around 1 hour.
Specification:
Brand

Rio Grande Games

Model

301RGG

Weight

1.48 pounds
Sign Up Now
GET THE VERY BEST OF GEARHUNGRY STRAIGHT TO YOUR INBOX