Best Solo Board Games in 2022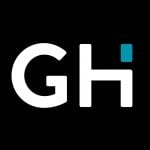 This product guide was written by GearHungry Staff
Last Updated
September 11, 2018
GearHungry Staff
GearHungry Staff posts are a compilation of work by various members of our editorial team. We update old articles regularly to provide you the most current information. You can learn more about our staff
here
.
GearHungry may earn a small commission from affiliate links in this article.
Learn more
Playing board games by yourself might sound lame and like you have no friends, but that isn't the point and those who play board games all on their lonesome are not concerned about bringing in reinforcements to make the game (more) fun. Board games are a lot more than simple multiplayer affairs that either require cooperation or all out war, and there are tons of cool board games that you can play by yourself without trying to rally reluctant friends, you don't need them anyway. If you have a love for board games, but don't want to deal with the stress that comes with explaining the rules to new players every time, or even those who don't take it quite as seriously as you'd like, we've compiled a list of the best solo board games for you to enjoy all by yourself.
The Best Solo Board Game
Gloomhaven – Solo Board Game
Our best choice when it comes to solo board games is Gloomhaven. This 1 player board game takes you into a medieval town called Gloomhaven (which doesn't sound like a place that will get many tourists), that requires you take on quests and side quests to help you progress through the game.
After each quest, whether you fail or succeed, you return to Gloomhaven to level up your character. In this aspect, it is almost like a sandbox video game with the sheer amount of features that come within the game and proves itself time and time again as a board game that is well worth the price (it retails, normally, at around $140).
While the game is long, with the potential to top out at 2 hours, and perhaps more if you are still learning what the heck you are supposed to do, the experience itself is more than worth it. As far as solo games go, you will be hard pressed to find anything that comes even close to the magic of Gloomhaven. Its randomized events keep you on your toes, and the sheer depth of the story and all of its possibilities mean that it has unrivalled replay value without encountering the same scenarios time after time. A truly gripping, thrilling and incredible board game.
Key Features:
Suitable for 1 – 4 players of ages 12 and above
60 – 120 minutes of playing time per game
Rated best game of 2017
Legacy genre means endless hours of playthrough without reset
Specification:
Brand

Cephalofair Games

Model

CPH0201

Weight

20 pounds
Terraforming Mars – Solo Board Game
Set in the 25th century, Terraforming Mars tasks you with, well, terraforming Mars. like many sci-fi movies that have focused on the prospect of moving away from our little blue dot and making a new life on the Red Planet, this is one of the best solo games available as you take control of one of the many large corporations that are at the forefront of developing the new New World.
The game comes with heaps of choice that, combined with an great engine building mechanics, helps bring Mars to life. This is further achieved through the use of cards that transform the drab scenery of our new home into a lush and flourishing landscape.
As the game progresses, you strive to obtain Victory Points which are tracked by the game board and can be used to help you create the best world possible. Unlike other games where you can eventually do no more to improve, Terraforming Mars makes it so that no matter how many resources you obtain, there is always something more to do, much like in real life. A perfect gift for board game lovers.
Key Features:
Suitable for 1 – 5 players of ages 12 and above
2 – 3 hours of playtime
Over 200 different projects to complete
Compete for different milestones and awards worth many VPs (Victory Points)
Specification:
Brand

Stronghold Games

Model

6005SG

Weight

4 pounds
Set in an alternate history, the world is battling unrest and disarray in the midst of a war funded by an entity known only as The Factory, Scythe gives the player the opportunity to return your state to its former glories.
The game is very much an Area Control board game which tasks you with taking over territory, enlisting new recruits, and reaping whatever resources are left after a war that devastated the nation. You will also need to gain the trust of downtrodden villagers in hopes of emerging victorious in a world that is constantly trying to pulverise you.
The reply mechanics of this game make it stand out as an ideal time-killer on days where you just don't know what to do, but this will soon morph into an obsession that might see multiple plays all in one day while still getting a unique experience each time around. You should definitely start playing board games.
Key Features:
Suitable for 1 – 5 players of ages 14 and above
115 minutes maximum playtime
Alternate history setting in the 1920s
No player elimination, units cannot be killed or destroyed
Specification:
Brand

Stonemaier Games

Model

STM600

Weight

7 pounds
Legacy of Dragonholt RPG – Solo Board Game
Legacy of Dragonholt has been likened to a Dungeon and Dragons RPG combined with a table top game but eliminating the issue of the Dungeon Master, allowing you to play all by yourself at home, on the plane, or even on the beach.
It has been developed with an immersive story that begins with a character creation feature well-loved among the fantasy games community. However this does not mean it is any old fantasy board game. Fantasy Flight have included a sense of realism and diversity that might often be overlooked as important game aspects in other board games to make it as inclusive as possible.
While you can play with more than one person, the best experience is done as a solo campaign. Here, you will have free rein over what choices you make, how you solve problems and which different paths are the best to take. Its design means it is possible to play forever and not end up going around in circles as you explore all that the world of Dragonholt has to offer. Make sure you also check our guide to the best two-player board games.
Key Features:
Suitable for 1 – 6 players aged 13 years and above
Endless hours of gameplay
Detailed character creation books for endless customizable characters, never the same game twice
Six immersive and thrilling quests
Specification:
Brand

Fantasy Flight Games

Model

ORA01

Weight

4 pounds
Sherlock Holmes Consulting Detective: Jack the Ripper & West End Adventures
Put your detective skills to the test with the Sherlock Holmes Consulting Detective solo board game. Here, you aid the World's Greatest Detective in solving one of ten crimes using your ingenuity, sleuth skills, and attention to detail to get to the bottom of these brand new cases.
Contained in the game, there are four cases related to the infamous Jack the Ripper and an additional 6 regarding West End Adventures, so there is plenty to choose from that will keep you on your toes and guessing throughout.
This is not a game that relies on luck or chance, but instead your ability to notice things that no one else has. If you love a good puzzle and getting the brain working in overtime, then this is the on of the top tabletop games for you. Elementary, indeed. Our handy guide to the best family board games features more great products like this.
Key Features:
Suitable for 1 – 8 players aged 12 and above
90 minutes plus of playtime
Ten brand-new cases to prove your ingenuity
Works and both standalone game and expansion pack
Specification:
Brand

Asmodee

Model

SHEH02

Weight

4.41 pounds
A game that is short and sweet as well as massively simple to master in just twenty or so minutes, the Tiny Epic Galaxies is perhaps top of the list for best solo board games in terms of value.
Throughout the game you will explore space in a fun and enjoyable way that require you to pay attention and combine a number of different tactics in order to emerge victorious. Its compact size makes it easy to transport from place to place and is a great little time killer during downtime. Regarding gameplay, it has marvellous core mechanics and is designed to prevent any immediate advantages or disadvantages depending on game-start choices, which is very useful for newbies. As a previous Game of the Year winner, it will go down in history as one of the best board games for all time, so take a leap and explore beyond the stars.
Key Features:
Suitable for 1 – 5 players aged 14 years and above
Short playtime of less than one hour that can be picked up in 20 minutes
Excellent for single player gameplay
2015 Solo Game of the Year winner
Specification:
Brand

Gamelyn Games

Model

GLGTEG-03

Weight

11.5 ounces
Based on the works of Master of Horror, HP Lovecraft, this unsettling board game takes you into the world of the unusual and macabre that you might just lose your sanity trying to win.
Designed so that no two adventures are alike, you have the choice of battling a variety of Ancient Ones intent on casting the world in endless shadow, trapping you in alternate dimensions, or just general worldwide destruction. You will uncover clues, attempt to solve puzzles and see the world as you fight against the mysterious cosmic entity that lurks just around the corner. Eldritch Horror takes you on an adventure with each and every play and will keep you coming back for more. If you can hold you nerve, it is one of the best board games for adults that you can find. For more fun options like this, make sure you check out our guide to the best puzzles for adults.
Key Features:
Suitable for 1 – 8 players aged 13 years and above
2 – 4 hours of playtime
Inspired by best-selling board game Arkham Horror
Dedicated Mystery Decks for each Ancient One to guarantee versatile replayability
Specification:
Brand

Fantasy Flight Games

Model

EH01

Weight

4.8 pounds
Robinson Crusoe Adventures on the Cursed Island
Indulge in your love of swashbuckling adventures and try your hand at the challenging (really, really challenging) but also immersive and satisfying Robinson Crusoe Adventures which puts strands players on the Cursed Island and fight for survival.
You will battle against tropical storms and hurricanes, you will fight to keep the fire alight, you will find yourself losing hope as quickly as you lose strength and for many this might be too much. As a Game of the Year winner, the feeling of success will be more than worth it, but that success is often a long way away. If you do manage to beat it (and that's a big if) you will not be able to stop telling people how it one of the best board games you have ever played, just don't expect everyone to agree.
Key Features:
Suitable for 1 – 4 players aged 14 and above
60 – 120 minute playtime
Great combination of Euro and American style gameplay
Perfect for players who love a challenge
Specification:
Brand

Portal Games

Model

0064PG

Weight

3.75 pounds
The Lord of the Rings: The Card Game
Considered one of the best solitaire board games that you can get your hands on, The Lord of the Rings: The Card Game will take you into the depths of Middle Earth on a number of different quests.
As a solo-game, it is great for experimenting with deck building to find the right combination of characters and cards for the best results, but also serves perfectly well as a solo board game to just play. However, it is considered by some that only the first three quests make for the best solo experience, so keep that in mind. It is the perfect gift for those who love all things Middle Earth, Hobbit and even Tolkien's less accessible works (looking at you, The Silmarillion) and will give you something to tide you over until Amazon's LOTR series is released.
Key Features:
Suitable for 1 – 2 players aged 13 and above
30 – 90 minutes gameplay
Possibility to expand up to 4 players with 2 core sets
Build decks from 4 spheres of influence
Specification:
Brand

Fantasy Flight Games

Model

MEC01

Weight

2.45 pounds
Arkham Horror: The Card Game
Trying to survive in a horrific world is bad enough in real life, so why would you want to live out a similar experience in a card game? Well, because it's fun. Really fun. That's why.
Arkham Horror offers tremendous freedom with deck building and exploring different avenues for success. When these scenarios are all exhausted, you can buy additional packs. But let's focus on the original game before worrying about that. You will conduct investigations as quickly as possible to thwart the evil that is soon arriving. Unlike other games, you are given three decisions per round instead of relying on what the cards demand, giving you a little more autonomy. This card game is an awesome, creepy adventure for you, just try not to scare yourself too much.
Key Features:
Suitable for 1  – 2 players aged 14 and above
90s minutes of playtime
Living Card Game that brings roleplaying to traditional card games
Ability to level up deck between adventures
Specification:
Brand

Fantasy Flight Games

Model

AHC01

Weight

1.5 pounds
You might remember One Deck Dungeon as a video game of your youth, but if you are on the younger side of our readership, then this could be your first exposure to the game. This is a tabletop version that is designed with beautiful artwork and masterful mechanics that you will understand, eventually, following a few playthroughs.
Each character class comes with their own advantages and disadvantages to offer a balanced experience. In solo play, this is especially important to give you as immersive a game as it can. For such a short game, it comes with remarkable depth that is unseen in even longer, more comprehensive titles. Using dice rolls and your own decisions, you will try to emerge victorious, and try not to come across a creature that loves lost player meat more than anything else.
Key Features:
Suitable for 1 – 2 players aged 14 and above
30 – 45 minute playtime
Possibility to add more players with extra sets
Fast-paced game allows for quick and simple gameplay
Specification:
Brand

Asmadi Games

Model

ASI-0080

Weight

1 pounds
If you've plated 51st State, the first title by Imperial Settlers mastermind Ignacy Trzewiczek, then you already know how this game works. If not, then know that you can choose between four factions famous throughout history of expanding empires. Over the course of 5 turns, you are tasked with growing your area to generate resources and expand your economy.
This can be done through discovering mines, planting produce in fields and training soldiers to protect your precious land. By obtaining VPs, you can progress and potentially destroy opponents structures, unless you are playing alone. Be warned that resources do not carry on at the end of the round, so be sure to get as much productivity as you can from what you find, otherwise you might end up left behind as merely a relic of history in some other settler's empire.
Key Features:
Suitable for 1 – 4 players aged 10 and above
45 – 90 minute playtime
Four different settlers to choose from: Romans, Barbarians, Egyptians, and Japanese
Played over five rounds in attempts to build your empire
Specification:
Brand

Wydawnictwo Portal

Model

POP00340

Weight

2.63 pounds
Solo Board Game FAQ
Q: What is a solo board game?
A: A solo board game is a board game that has been designed to be possible to play with just one player. In the past you have probably only been used to board games that require two players or more, and traditionally, these are the more popular and prominent games in the board game market.
However, some of the best selling board games are designed to be solo board games and many of these feature on our list. These include titles that are famous worldwide or just renowned within the board game community. These solo board games give you the chance to enjoy your favorite games without the trouble that multiplayer gaming brings.
Q: What are the benefits of solo gaming?
A: We all need time to ourselves and nobody bats an eye at people reading alone, listening to music alone, walking alone, or playing video games by themselves, so why is solo board gaming any different than playing family board games?
With solo gaming, you can move at your own pace, practice different methods and tactics, and generally learn how the game is played without guessing or making up rules, which ruins the whole experience.
You also avoid arguments between other players and the general mood being tarnished by cries of unfairness. Top board games are expensive, so why not get the most out of them instead of trying to organize game nights with flaky friends and people who couldn't care less?
Many of the games on our list can be played with more than one player, for when you can't bear to keep quiet any longer, but mostly, the single player experience is the best.
Reasons to play board games with yourself
There are plenty of reasons to play board games by yourself that are so much more acceptable than 'I haven't got any friends…' Here are the best ones:
Enjoyment - We all want to enjoy ourselves when doing anything, and having the chance to play a board game by yourself will ensure endless enjoyment without dealing with downtime between turns.
Learning to play - Sometimes, it takes a few plays to fully get the game. By playing by yourself you will become accustomed to how the game works, any little nuances that you might otherwise miss, and develop a great understanding of what works and what doesn't, without the distractions of other players.
Exploration - Some of the best 1 player board games allow you to explore their universe endlessly. The joys of playing are not finished after just one play through, so you can come back time after time to discover more of the world you have dove into headfirst.
Sources:
I Play Board Games Alone, And That's Okay - Wolf's Gaming Blog
Table for One: How to Play Board Games Without a Group - Ars Technica
Three Reasons to Play (Board Games) With Yourself - Geek and Sundry
Sign Up Now
GET THE VERY BEST OF GEARHUNGRY STRAIGHT TO YOUR INBOX