Last updated:
23 Dec 2020
15 Best Solo Board Games (Review) in 2021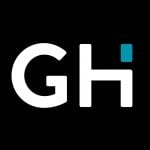 This product guide was written by GearHungry Staff
Published
September 11, 2018
Playing board games by yourself might sound lame and like you have no friends, but that isn't the point and those who play board games all on their lonesome are not concerned about bringing in reinforcements to make the game (more) fun. Board games are a lot more than simple multiplayer affairs that either require cooperation or all out war, and there are tons of cool board games that you can play by yourself without trying to rally reluctant friends, you don't need them anyway. If you have a love for board games, but don't want to deal with the stress that comes with explaining the rules to new players every time, or even those who don't take it quite as seriously as you'd like, we've compiled a list of the best solo board games for you to enjoy all by yourself.
The Best Solo Board Game
Solo Board Game FAQ
Q: What is a solo board game?
A: A solo board game is a board game that has been designed to be possible to play with just one player. In the past you have probably only been used to board games that require two players or more, and traditionally, these are the more popular and prominent games in the board game market.
However, some of the best selling board games are designed to be solo board games and many of these feature on our list. These include titles that are famous worldwide or just renowned within the board game community. These solo board games give you the chance to enjoy your favorite games without the trouble that multiplayer gaming brings.

Q: What are the benefits of solo gaming?
A: We all need time to ourselves and nobody bats an eye at people reading alone, listening to music alone, walking alone, or playing video games by themselves, so why is solo board gaming any different than playing family board games?
With solo gaming, you can move at your own pace, practice different methods and tactics, and generally learn how the game is played without guessing or making up rules, which ruins the whole experience.
You also avoid arguments between other players and the general mood being tarnished by cries of unfairness. Top board games are expensive, so why not get the most out of them instead of trying to organize game nights with flaky friends and people who couldn't care less?
Many of the games on our list can be played with more than one player, for when you can't bear to keep quiet any longer, but mostly, the single player experience is the best.

Reasons to play board games with yourself
There are plenty of reasons to play board games by yourself that are so much more acceptable than 'I haven't got any friends…' Here are the best ones:
Enjoyment - We all want to enjoy ourselves when doing anything, and having the chance to play a board game by yourself will ensure endless enjoyment without dealing with downtime between turns.
Learning to Play - Sometimes, it takes a few plays to fully get the game. By playing by yourself you will become accustomed to how the game works, any little nuances that you might otherwise miss, and develop a great understanding of what works and what doesn't, without the distractions of other players.
Exploration - Some of the best 1 player board games allow you to explore their universe endlessly. The joys of playing are not finished after just one play through, so you can come back time after time to discover more of the world you have dove into headfirst.
Sources:
I Play Board Games Alone, And That's Okay - Wolf's Gaming Blog
Table for One: How to Play Board Games Without a Group - Ars Technica
Three Reasons to Play (Board Games) With Yourself - Geek and Sundry
The best!
Gear, gadgets & stuff for men
Straight to your inbox