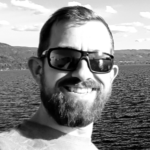 People who live in the northern latitudes know how to protect themselves against the ravages of winter. They have their long underwear, wool socks and sweaters, down jacket, balaclava (or similarly effective winter hat) winter boots and their gloves. This basic outfit is enough to protect most people from even the most extreme winter weather. But if there is a weak link in this chain it's the gloves. For some reason, probably having to do with the intricacies of blood circulation in the extremities, gloves always seem to come up just a bit short in the warmth and comfort department. As long as there have been gloves this has been true. And as long as it's been true there has also been virtually nothing that could be done about it. Until recently.
In the past decade or so the science of hand warmers have progressed to the point where today, there is really no reason why anyone should have to go through winter on the verge of frostbite all the time. Below we're going to take a look at what our product review experts have determined are the 5 best hand warmers on the market today.
The Best Hand Warmer
Hand Warmer Buying Guide and FAQs
Hand Warmer FAQs
Q: What Are The Different Kinds Of Hand Warmers?
A: The following represent all the currently popular methods different warmers use to generate heat. Some of these were touched on above, some were not.

Crystallization - Chemical reactions are the ultimate in low tech and these reusable hand warmers use what are called "supersaturated solutions". Basically they're a clear gel which, when properly activated, turns noticeably opaque. This opaqueness is the result of exothermic crystallization which spreads throughout the gel pack and generates heat. You then use that heat to warm your hands. You can get as much as 2 hours (or in some cases a little bit more) out of a single exothermic event and the best part is you can "recharge" the gel pack by simply reheating it in boiling water for about 5 minutes.
Lighter Fluid - Lighter fluid powered hand warmers like the Zippo above use petroleum naptha in concert with a platinum catalyst. The two react to create oxidation that in turn generates heat. The great thing about lighter fluid heat warmers is that they don't need to be recharged. Just fill them back up with lighter fluid again and they're good to go. This type of warmer was first introduced nearly a century ago.
Batteries - Battery operated hand warmers convert electrical energy to thermal energy via a process that's too involved to explain competently in the space we're given here. Suffice to say they do a good job producing heat quickly and can offer something chemical reaction warmers can't: different heat settings. In normal conditions they can be expected to produce heat for about 6 hours. Many of these instant hand warmers can also double as power banks to recharge your mobile handsets.
Charcoal - Charcoal stick hand warmers are perhaps the most "primitive" type, but that doesn't mean they're not effective. They are. And their simplicity is a plus to many people. A typical charcoal hand warmer provides a fireproof case into which a glowing stick of charcoal is placed. As the charcoal does its slow burn heat is generated that you use to warm your hands. Besides their simplicity their other big upside is that charcoal is widely available and very affordable.
Air Activated - Air activated hand warmers like the HotHands warmers reviewed above utilize the process of oxidation and a salt catalyst to generate heat. That heat is retained by vermiculite and dispersed within the hand heater pack using carbon. The duration of heat you'll get from them can be uneven though, lasting anywhere from 1 to as many as 9 or 10 hours.
The Many Ways To Use Hand Warmers
While everyone knows hand warmers are used to warm hands during the winter months they can also be put to use performing an array of other important tasks, including:
Drying wet socks - If you're in the woods and your socks have become soaked put your hand warmers inside them to help dry them quickly and effectively.
Drying wet boots - If your climbing boots got wet along with your socks put hand warmers in the boots at night so that they'll be dry for you in the morning when it's time to hit the trail again.
Warming your sleeping bag - Sometimes we bring a bag rated to 40 degrees and it turns out to be 25 degrees. If your sleeping bag is coming up a bit short bring a couple of hand warmers into the bag with you to compensate.
Supplying emergency body heat - If someone is on the verge of hypothermia they need to be warmed as quickly as possible. By wrapping a hand warmer in a sock and putting it in the person's underarm you can help restore core heat and perhaps, perhaps, help stave off hypothermia.
Warming massage - After a long day of trekking you can wind up with stiff, aching muscles. While you're kicking back in the tent break out a couple of hand warmers and rub them over your sore muscles to help loosen things up so you can relax.
Keeping your batteries working - Cold temperatures can be tough on batteries. If you brought your beautiful new camera into the woods with you during the winter you may have Lithium-ion battery trouble unless you can keep it warm. Put your battery or batteries in a single case with a hand warmer to keep them viable.
Relieving headaches - It's not uncommon to suffer from headaches at the end of a long day of trekking. If your head is pounding activate a heat pack and hold it gently to your temples to provide relief. This technique is sometimes helpful in relieving the effects of migraines as well.
Preventing frozen drinking water - If you've ever spent time in the outdoors during the winter you know what it's like to pull out your water bottle and find the contents one big ball of ice. If the mercury has dropped substantially take a heating pad and wrap it around your water bottle to prevent it from freezing through.
Warming feet - Feet get cold too and there's no better feeling than activating a hand warmer and using it to warm up your frozen piggies. Put one in the foot of your sleeping bag at the end of a long cold day and enjoy the warmth and comfort.
Warming food - Keeping your nice hot food warm when it's freezing outside can be a losing battle. Unless you have some hand warmers with you. Instead of putting your hot food down on the frozen ground or an equally frozen picnic table or other surfaces, put it on a warmer or 2 and make sure it stays hot for as long as you need it to.
Conclusion
As you can see hand warmers are not just for hands anymore. They'll also recharge your mobile devices, keep your food hot, help save someone slipping into hypothermia and maybe even help relieve headache pain. Which one you pick will depend on your temperament, your needs (do you take mobile devices with you that will need recharging) and to some extent your budget. Whichever hand warmers you pick however those cold, frozen digits of yesterday will soon become a thing of the past.
We hope you found this information useful and don't forget to stop back often for more product reviews from Gear Hungry.