GearHungry may earn a small commission from affiliate links in this article.
Learn more
12 Pieces of Zombie Apocalypse Gear
It's not just the stuff of the movies you know! An impending zombie threat could literally strike at any given second and when it does, just how prepared are you going to be? We're serious people, it's no laughing matter, do you want to be the only one in your crew who hasn't had the forethought to assemble their own Zombie Apocalypse survival pack to outwit the undead when they attack? No doubt the ex-Scouts, Cubs, and Beavers among our readers are giggling to themselves right now. You're always prepared! It's your motto, Zombie Apocalypse or not, you've got a survival bag packed for all eventualities!
We guarantee the rest of you lesser mortals are trembling with trepidation right now, recounting horrific scenes from the Walking Dead and desperately logging into your Amazon account to start compiling that comprehensive Zombie survival kit. Stop right there. Don't panic, we're here with our essential 12 pieces of Zombie Apocalypse Gear recommendations so stop sweating the small stuff and grab your tablet and your credit card as we run you through you how to survive a Zombie Attack with our emergency survival kit.
Survival Kit
You are going to need a serious knife set if you stand any chance of escaping the evil clutches of that impending Zombie Apocalypse. Ensuring you have the right Zombie survival gear at your disposal is going to be critical during those early attacks! So channel that inner Bear Grylls and get your hands on this comprehensive bit of kit from Gerber. It all comes presented in a convenient and sturdy canvas carry case that has the benefit of high-quality reinforced stitching plus a handle for easy transportation on the run! You get a whole host of weapons to defend your family and friends from the evil walking dead invasion. Seven individual survival tools are included; a Gator machete, a Camp II axe, a further Pro Gator machete, an LMF II Infantry knife, a DMF folder knife and also an Epic knife. You'd better just hope your skills are a match for this set as there's no question that with this bad boy arsenal by your side, those marauding zombies don't stand a chance in hell of taking you down!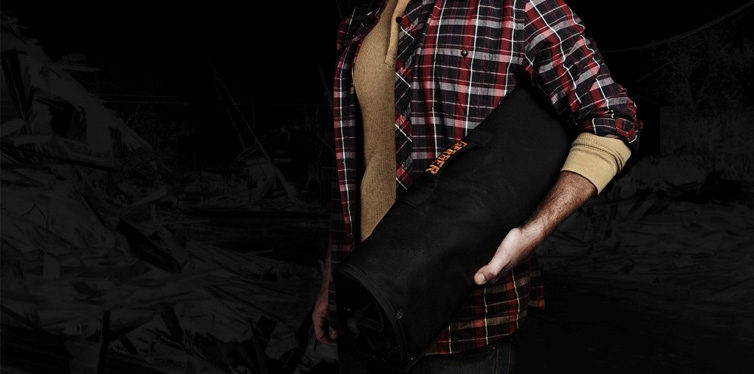 First Aid Kit
It could get messy out there when the Zombie Apocalypse hits so make sure that your survival essentials are up to scratch. For sure there are going to be significant casualties. There's bound to be bloodshed, limbs lost, cuts, bruises, large gashes and untold horrors that will take some serious cleaning up and more than a band-aid, some antiseptic cream and a headache tablet. So make sure you have a comprehensive first aid kit on hand to tackle all kinds of emergencies. This complete, multi-purpose set from Coleman features over 205 pieces of essential first aid kit including Nitrile exam gloves, just in case you need to get up close and personal with a rabid, frothing at the mouth Zombie! Trust us, you'll need more than a bit of gauze to clear up a wound if you've been bitten by a rancid Zombie.
Matches
You might not have been afraid of the dark before that to survive those Zombies you are going to have to operate with stealth, in the deep and darkest dead of night so make sure that you have plenty of matches and ammunition so that you can navigate to the safe spots. We absolutely recommend that you pack a Zippo Typhoon Match Kit in with your essential into your Zombie preparedness kit! Sounds like an obvious one but don't get caught in a dark corner and not be able to light your way back out.
Hammer
Not that you will be doing any home DIY when the Apocalypse hits, but you may well need a quality utility hammer to get yourself out of some pretty tricky situations. Something like the Annihilator Utility hammer from Dead On should seriously be part of that Zombie survival pack. You might need to break into places to retrieve food and water supplies or hack your way into facilities to top up on essential medical equipment, so you are going to need a sturdy and robust demolition style rip-ax by your side at all times.
Filter Water Bottle
One of the first things likely to be compromised is the fresh water supply. Rotten and rancid Zombies don't care what they drink, including your blood! You, on the other hand, are going to need filtered water to keep you going, especially if you've had to leave base camp on an emergency rescue mission. So invest in a quality water filter bottle like the one from LifeStraw so that you can keep hydrated while pitching your wits against an evil Zombie uprising.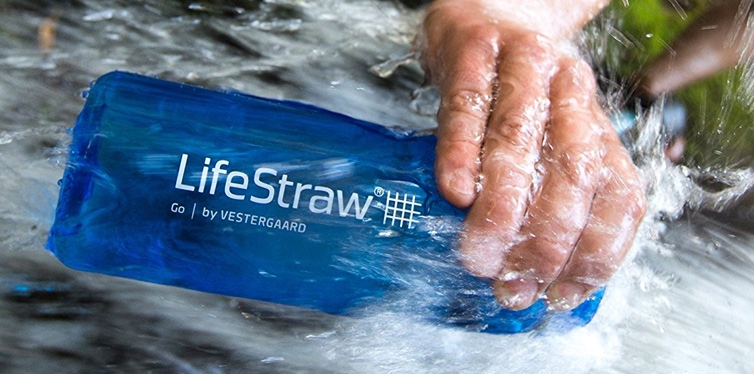 Multi-Tool Leatherman
We absolutely 100% recommend that you pack a multi-tool straight away into your post-apocalyptic survival gear kit bag. Our money is on the Leatherman OHT Multi-Tool that will make short change of those Zombies. It's ready for literally anything. The only question is, are you? It comes equipped with 16 integrated tools with everything from knives to pliers, screwdrivers to wire cutters and even a saw. It's one piece of essential survival kit that you will most definitely not want to be without. For all the tough jobs that you are bound to encounter, keep a Multi-tool firmly by your side so that you can be safe and secure at all times.
Paracord Bracelet
One thing that you definitely don't want to miss out packing is a paracord survival bracelet. We love this Paracord style one with its Micro Cord and fully adjustable sizing from The Friendly Swede. The Swede might well be friendly, but we're pretty sure that the Zombie won't be! It's stylish and practical, but it also performs a really critical function and should you find yourself in the unfortunate clutches of a Zombie and then later require expert medical attention, your rescuers will immediately know who you are and how best to treat you. Post a Zombie attack, timing is always going to be of the utmost essence so having access to vital information quickly will be essential to successful survival.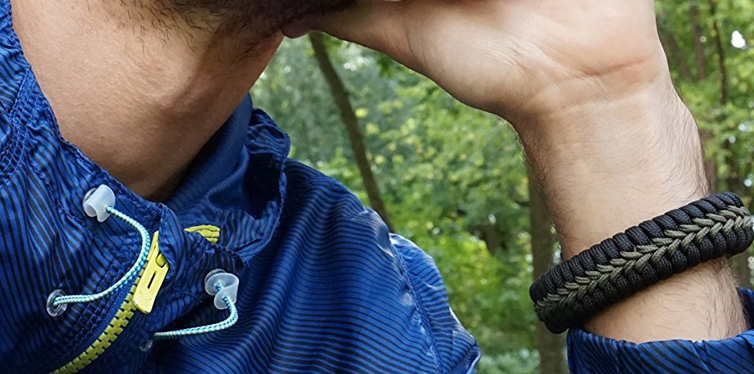 Binoculars
It's going to be vitally important that you keep your wits about you and that you thoroughly assess all the potentially dangerous situations ahead of you before you go steaming in on the attack. Make sure that you have invested in a seriously superior set of binoculars so that you safely view the situation from afar and work out your best plan of attack. Use the power of stealth and spy on those unwitting Zombies with a pair of high powered Nikon binoculars that will reveal exactly where those Zombies are hiding and what there likely next moves are going to be. After all, forearmed is forewarned so adding a pair of binoculars in with your essential survival kit gear sounds like a sensible option to us. An attack is the best form of defense so knowing where your enemy is lurking will have you that all-important step ahead in the war on the Zombies.
Flashlight
An excellent strong tactical flashlight is also going to be absolutely essential. Our strong recommendation is that you go that step further and pack one that is rechargeable, like the Anker Bolder LC40. You are going to need something that has various light settings and is also water resistant. Those Zombies are easily spooked so you might want to apply some stealth when approaching them and then blast them right between their shifty eyes with your strongest strobe beam. We're relatively sure they hate bright lights although we might be getting them confused with Vampires, or Gremlins even? Anyway, all those nasties that are on the attack generally hate bright lights and water. So covertly lead them down a dark track into a cave where there is plenty of water. Then prepare to stun them with the strobe setting on your flashlight and make sure that you have access to your survival kit. We recommend that it's packed conveniently in your tactical backpack where you can quickly gain access to it.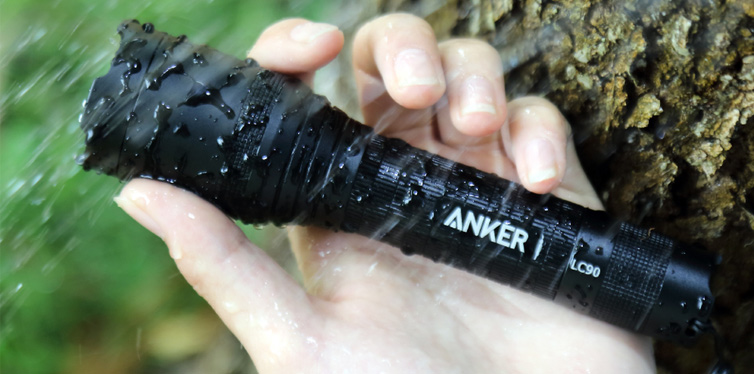 GPS Watch
Absolutely essential to navigating your way successfully through a Zombie attack is to have the optimum piece of wrist gear so if you don't have one already, then invest in a new GPS watch as you will need one as part of your Zombie survival plan. Something like the Suunto Core Outdoors Watch should very much do the trick with a whole host of critical functions incorporated that will be useful, scrap that, essential when pitting your wits against the ravaging Zombies. With this GPS watch, you can access barometric altitude measurements, storm warnings, details of temperature, depth and a series of alarms. Don't be caught out by adverse weather conditions in the post-apocalyptic landscape of tomorrow land! Make sure that you have a Zombie survival plan firmly in place and a sophisticated timepiece and GPS tracker on your wrist. You are going to need it if you stand a chance of survival.
Survival Knife
Last but certainly by no means least you so need to have a strong and sturdy fixed blade, tactical style survival knife that you can protect yourself with when the inevitable happens. As you would expect, Gerber does an excellent range of knives, and if you opt for one with a deadly serrated edge, those Zombies won't stand a chance. Whether you are defending yourself, your family or are going in on yet another civilian rescue mission, a high-quality survival knife needs to be in that essential Zombie survival kit. The days and nights ahead are going to be long and arduous, and if you are to stand any chance of making it through to the other side, you had better be prepared with all the essentials.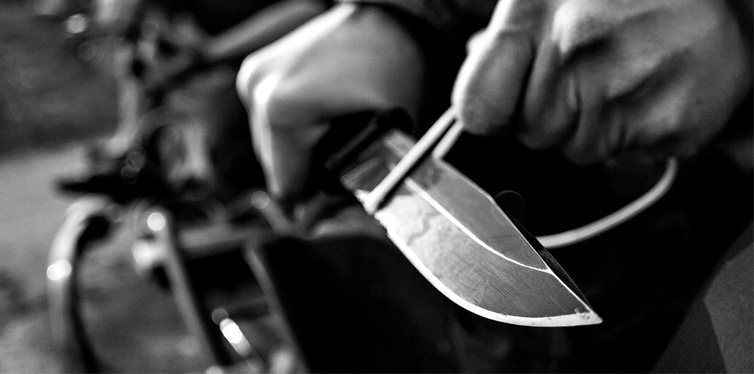 Tactical Backpack
Of course, all of this Zombie Survival gear that we're recommending you invest in needs to be transported and to really do that effectively you're going to require a proper tactical style backpack and not just your usual leather tote. Fighting Zombies, lest you have forgotten already, is a grave and solemn business and you need something substantial that will safely and efficiently store all that essential kit and caboodle. It needs to be waterproof and have plenty of pockets both internally and externally in which you can get immediate and convenient access to all your Zombie fighting weaponry. There's no point putting your Multi-Tool in a hard to access disclosed anti-theft pocket. You need it right where you can access it. You really can not go wrong with the Reebow Gear Army style, military-inspired backpack. It features a Molle system and converts into a 3-day assault pack, a bug out bag, hydration pack, range bag, hunting bag, survival bag, you name it, this bag has quite literally got your back! So do yourself a favor and make sure that you add an appropriate Tactical Backpack to your Zombie survival shopping list like the Army Molle Bug Out Bag.
The importance of being prepared
We know that this is getting expensive, but believe us when we say it's all absolutely necessary. Those Zombies don't take any prisoners. They don't care who you are or what you do, they just want you!! Fail to prepare and prepare to die! It's that simple. We're not messing about here. We honestly do think that all 12 pieces of Zombie Apocalypse Gear that we've run you through today are utterly critical for your timely and on-going survival. Don't leave your safety to chance or put it in the hands of anyone else. Formulate your own essential Zombie survival plans and make sure that you have your escape kit packed and ready for that inevitable day when the Zombies attack. Consider this fair warning as sources reliably inform us that a Zombie attack is on the immediate horizon!