Best Golf GPS Watches in 2022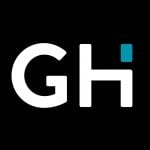 This product guide was written by GearHungry Staff
Last Updated
August 24, 2018
GearHungry Staff
GearHungry Staff posts are a compilation of work by various members of our editorial team. We update old articles regularly to provide you the most current information. You can learn more about our staff
here
.
GearHungry may earn a small commission from affiliate links in this article.
Learn more
Professional golfers have every part of their game analyzed. That's how they make tiny improvements to their game and get ahead of their competition. For years, this would take teams of experts, expensive equipment, and a lot of time. But now, you can analyze your own game like the professionals. All you need is a golf GPS watch.
Wearable tech is huge now and it's found its way into the golf world. You can see how far you hit a ball, analyze your swing, get told what club to use, and much more. On top of that, the watches have thousands of golf courses uploaded onto them, so you can see detailed course maps from any golf destination you choose, distances between shots, and even flyover the course in 3D!
Golf is changing, and you need one of the latest golf GPS watches if you want to keep up. So dive in and check out our selection of the Best Golf GPS Watches on the market today.
The Best Golf GPS Watch
Garmin Approach S20 GPS Golf Watch

Another top-rated golf GPS watch from Garmin, the Garmin Approach S20 has to be one of the most strikingly designed watches on this list – the display looks like something Apple would make and the strap is full of little holes to make it breathable. Like the other Garmin products in this list, it boasts an impressive list of features. In terms of golf tech, it has Garmin's Autoshot and Greenview features, as well as precision GPS technology, that allows you to drop pins on the map and avoid doglegs and layovers.
It's also compatible with your smartphone and will receive your notifications, as well as all the activity tracking features of the other Garmin products. Another great all-rounder from Garmin. If you are an outdoor lover, you may like to check our compass watches review for more great watches like this.
Key Features:
High-resolution picture resolution
Comfortable fitting strap
Huge display sizes
High Multimedia compatibility
Specification:
Brand

PlayBetter

Weight

15.5 ounces
Garmin Approach X40 Golf GPS Watch

You probably know Garmin as a GPS manufacturer. In the 90s and 2000s,it was best known for in-car Satnav equipment, so it makes sense that the company has now branched out into the world of golf GPS watches. The Garmin ApproachX40 is the perfect all-in-one golf GPS watch and activity tracker. It's got over 40,000 courses built into its memory, as well as an advanced heart-rate monitor, step counter, and calorie counter.
Garmin has developed two different bits of tech for its golf watches called Greenview and Autoshot: Greenview technology allows you to see accurate distances to the course from your position on the green, and Autoshot gives you accurate information about your shot. This gives you the data you need to improve your game. 
This versatile piece of wearable tech can also pair with your smartphone and receive smart notifications, so you don't have to keep checking your phone. The design is sleek – it actually looks more like a FitBit than a GPS watch – and it won't look out of place in the bar after your round. If you love the brand, make sure you check pur complete Garmin watches review.
Key Features:
Stylish lightweight design
Easily doubles as a personal chronometer
Automatic tracking system
Measures shot accuracy and other features most accurately
Specification:
Brand

PlayBetter

Weight

11.2 ounces

The Bushnell Neo Ion 2 is a bit more old-school. The design reminds you of the digital watch phase of the 2000s, which makes it looks more like an actual watch than a FitBit or Apple Watch. Having said that, the design is really hardwearing and extremely practical. It has 36,000 international courses preloaded and can provide you with accurate distance information and up to 4 hazards per hole. It's also got an integrated step counter, so you can get home and boast about all the great exercise you've done.
The battery life is great (up to 12 hours) and it's Bluetooth compatible, to keep you up-to-date with any course developments.  Perfect if all you want is a Golf GPS watch, but it doesn't have enough features to compete with the smartwatches. Be sure to also check out our list of the top golf coolers for more great golf related items like this. 
Key Features:
36,000+ worldwide courses
Distance information + hazard detection
Bluetooth compatible
Step-counter
Specification:
Brand

Bushnell

Model

368850

Weight

4.8 ounces
Bushnell Golf 2017 Excel Golf GPS Watch

Another watch from Bushnell, the Golf 2017 Excel is a step up from the  Bushnell Neo Ion 2. It has a much more attractive display and is a lot closer to a smartwatch. In terms of golf-tech, it has over 35,000 courses, back and center distances, up to 4 hazards per hole, a shot distance calculator, and 3D flyovers of the course. The battery life is also impressive at around 12 hours, which sets it apart from a lot of cheaper smart Golf GPS watches. In addition to all this, it has advanced activity tracking technology and is compatible with your smartphone, so it can receive your notifications. For more really accurate watches, check our pilot watches guide.
Key Features:
35,000+ worldwide courses
Distance, hazard, & 3D flyovers
Receive notifications from smartphone
Activity tracker
Specification:
Brand

Bushnell

Model

368750

Weight

2.4 ounces
TecTecTec ULT-G Golf GPS Watch

The TecTecTec ULT-G is a no-frills golf watch that provides all of the important information without any of the unnecessary gimmicks. The result of that is a golf watch that is super easy to use and simple to understand for the less tech-savvy golfers. What we're trying to say is, if you're over 60, this is the watch for you. One of the biggest selling points is that this watch comes with access to over 38,000 courses worldwide and you don't need to buy a subscription. 
You can use this watch to measure distances on the green, distances to hazards, the distance of your shots, access information about the course, and tell the time. It's accurate to within +/- one yard and it automatically progresses as you move holes. All of this is easily accessible on the watch – you don't need to carry around a smartphone with complicated, battery-draining apps.
Key Features:
Access to over 38,000 courses 
No subscriptions required 
Measure distances of shots, green, and hazards 
Accurate to +/- one yard 
Water and dust resistant 
Specification:
Brand

TecTecTec

Model

ULT-G

Weight

6.38 ounces

The Approach S10 is Garmin's entry-level golf GPS watch. It comes with a lot of the same tech seen in their high-end models but with a simple interface and a cheaper price tag. It has a sleek and lightweight design, a high-resolution display, and over 41,000 preloaded courses from around the world. You can keep score on the watch, monitor the total distance played, and (of course) keep track of time. Honestly, this isn't the most beautiful or impressive golf watch on the market. In fact, the tech seems a little outdated. But we like it because it focuses on doing one job well – allowing you to keep track of your golf game. 
Key Features:
High-resolution screen 
41,000 preloaded courses 
Monitor total distance and time played 
Keep score 
12-hour rechargeable battery 
Specification:
Brand

Garmin

Model

Approach S10

Weight

1.23 ounces

The Garmin Approach S60 brings together the latest in golf GPS technology and modern style that you can wear on and off the course. If you're an avid golfer in the market for a new watch, this should be at the top of your list. It features a 1.2-inch display that's easy to read (even on a sunny day) and a 10-hour battery that will keep going until you've teed off for the last time. With over 40,000 preloaded courses and information about hazards, doglegs, and precise yardages, the Garmin Approach S60 will make you the most informed golfer on the course. Plus, it can connect to your smartphone, so you can receive all of your incoming calls, texts, and emails. 
Key Features:
1.2-inch sunlight readable display 
Over 40,000 preloaded courses 
10-hour battery 
Activity-tracking features 
Connects to your smartphone
Specification:
Brand

Garmin

Model

S60

Weight

1.6 ounces
Samsung Electronics Galaxy Watch Active 2 44MM BT (Golf Edition)

Samsung has an impressive pedigree when it comes to smart technology. For golfers, the news that Samsung was releasing a Golf GPS Watch was pretty exciting. So, how does it stack up against the Garmin and SkyCaddie watches that are already dominating the market? First of all, underneath all of the golf-based extras, it has the same technology as the standard Samsung Galaxy Watch, so as a smartwatch it blows the other products on this list out of the water (providing you have a Samsung smartphone). As a golf watch, it's pretty stacked too. It has over 40,000 preloaded courses, calculates accurate distances on the course, and allows you to score your game with ease. Plus, it provides detailed metrics to help you reach your fitness goals. 
Key Features:
Over 40,000 preloaded courses
Advanced fitness metrics 
Water-resistant to 50 meters 
Accurate distances on the course 
60-hour battery 
Specification:
Brand

Samsung

Model

Galaxy Watch Active 2

Weight

6.4 ounces

SkyCaddie might not be a household-name brand like Garmin or Samsung but they're big in the golf world. That's why, when they released the SkyCaddie LX5, we knew it was going to be a big deal. They have basically taken the technology from the SX500 (their super popular handheld GPS) and condensed it into a watch. It has an amazing 1.39-inch screen with full HD graphics, which is probably the best in its class. It has IntelliGreen technology with amazingly detailed course maps and super accurate distances. Plus, it comes with a three-year membership with over 35,000 ground-verified course maps. 
Key Features:
Over 35,000 ground-verified course maps 
1.39-inch full HD screen 
IntelliGreen course maps 
WiFi-enabled 
Detailed scoring
Specification:
Brand

SkyCaddie

Model

LX5

Weight

8.18 ounces
Golf GPS Watch Buying Guide
Features to Look for in Golf GPS Watches
Ease of Use - In this day and age, simplicity and convenience are key, do not get all wrapped up in fancy contraptions when you can settle for a straightforward and easy to use option.
Functionality - Making practical purchases gives you good value for your money. So, when seeking out a GPS watch, opt for a product that simply makes sense to use.
Skill Level - There is a wide range of watches out there and each of them is based on different skill levels. So, be sure to pick one that is suited to how advanced your golf game is.
Battery Life - A low battery on a regular basis can ruin the game altogether, so be sure to seek out options that can serve you well no matter how long you are out and about on the course.
Golf GPS Watch  FAQ
Q: Why should you use a golf GPS watch?
A: With this device, you can finally play an informed game. You have access to precise distances, take long-distance shots without a care in the world, have a better understanding of your range while equally saving time.
Q: Can I use a golf GPS watch for more than just golf?
A: Most of these devices are solely suited for golfing purposes, nevertheless, they do come with some foreign basic features such as an alarm function or simply as an actual watch.

Q: Are Golf GPS Watches waterproof?
A: Just as all fingers are not equal, not all watches are waterproof. Anyone specifically looking for one with this feature has to seek it out.
Q: Are GPS Golf Watches allowed in competition?
A: For a long time, it was considered cheating, but times have changed. As such, they are currently allowed in competitions.
Sources:
SkyCaddie Linx GT Game Tracking GPS Watch Review - Golf A Lot
Sign Up Now
GET THE VERY BEST OF GEARHUNGRY STRAIGHT TO YOUR INBOX