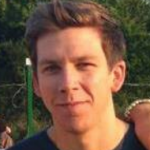 Professional golfers have every part of their game analyzed. That's how they make tiny improvements to their game and get ahead of their competition. For years, this would take teams of experts, expensive equipment, and a lot of time. But now, you can analyze your own game like the professionals. All you need is a golf GPS watch.
Wearable tech is huge now and it's found its way into the golf world. You can see how far you hit a ball, analyze your swing, get told what club to use, and much more. On top of that, the watches have thousands of golf courses uploaded onto them, so you can see detailed course maps from any golf destination you choose, distances between shots, and even flyover the course in 3D!
Golf is changing, and you need one of the latest golf GPS watches if you want to keep up. So dive in and check out our selection of the Best Golf GPS Watches on the market today.
The Best Golf GPS Watch
Golf GPS Watch Buying Guide & FAQ
Buying a golf GPS watch can get complicated and expensive, so you want to know everything you can before you decide. Luckily for you, we've done the research!

How We Chose Our Selection of Golf GPS Watches
The watches listed above have been carefully selected as the best. That doesn't mean we've picked the 10 most expensive watches on the market. No, we have taken everything into consideration.
Quality–You don't want to get onto the green, play a few rounds, and end up with a broken watch. No, you want to buy a quality product that is going to last you for years. The watches above have been tested to make sure they're up to the job. They are made out of quality materials by companies who understand the tech.
Brand–Brand isn't everything, but it's important. Some of the watches are made by GPS specialists and some by golf specialists. That's great, but you want to know that your golf GPS watch can do both. The brands in our top 10 are trusted brands that have stood the test of time. They understand golf and they know how to provide cutting-edge GPS technology.
Reviews–The customer is always right! It doesn't matter how good a product sounds on paper, it needs to be tested in the hands of a customer. Fortunately, Amazon provides us with an amazing opportunity to get customer feedback. When we are deciding our top 10 products, we pay a great deal of attention to these golf watch reviews. Of course, we don't believe everything we read, but if hundreds of people say a product isn't very good, it probably isn't very good.
Price –Value for money is important. That doesn't mean choosing the cheapest golf GPS watch, or the most expensive. It means understanding if something is priced appropriately. Some of the watches on this list are 3X as expensive as others, but you can rest assured that they are worth the extra money, or we wouldn't have included them.
Features to Look for in Golf GPS Watches
Golf GPS watches haven't been around forever, so it can be difficult to know what to look for. In this section, we've broken down the important features and benefits to look for when choosing your watch.
Easy-to-use - The last thing you want is a watch that is impossible to work. You have invested in a product, get it to the green, and – instead of actually playing golf – you spend the whole day fiddling with your watch. A golf GPS watch should be the perfect companion on a golfing trip, not something that is going to distract you from playing. We've chosen watches that have intuitive interfaces and are easy to work out. Of course - as is the case with all new tech - there is a period of learning, but at least it's not going to take you all day.
Functionality - All of the watches on this list have a different range of features. The one you pick should depend on your skill level and what you want out of the watch. Some of the watches are designed purely for golf whereas other double up as smartwatches and activity trackers. Here is our breakdown of what functionality you need:
Beginner – Look out for simple features like shot distance, course maps, and step counters. Features like this should provide you with enough information to improve your game without confusing you or distracting you from practicing.
Intermediate – Again, shot distance and course maps are essential. Also look out for swing data, hazard warnings, and scorecards. This should provide you with a competitive edge and keep you from ending up in the water!
Expert – For the most experienced golfers:swing analysis, touch targeting, and shot tracking are useful. For really advanced data, the SkyCaddieLinx GT's smart tags are a revolutionary bit of tech.
Battery Power - If you're the kind of golfer that likes to spend all day out on the green, you are going to need the battery power to keep up with you. Some of the more advanced, cheaper watches struggle with battery power because they are trying to power large, hi-def screens. Make sure to check the battery stats before buying your golf GPS watch. Some will last 12 hours or more, and some come with an in-car charger, so you can charge them up whilst you have a break.
Watch Design - For some people, having the right look on the green is essential. Your new golf GPS watch is going to be a big part of that look, so you'd better pick one that looks right. Some golf GPS watches are designed to look similar to Fitbit activity trackers or Apple watches, whereas some are made to look like more traditional watches. We would recommend going for a sleek design if you want to look great on the course.

Golf GPS watch  FAQ
Q: Why should you use a golf GPS watch?
A: Golf GPS watches have been around for a couple of years now and we reckon they're here to stay. In essence, they do two things: make the game easier and provide you with data about your game.
Making golf easier – Your golf GPS watch will have thousands of courses already built in. That means when you turn up to a course, you will have a full course map, information about the course, and accurate distances between the greens. This is really helpful because it means you enter the course armed with information that will give you a smoother game. They also often have a score care system, so you don't have to mess around manually scoring the game as you go.
Data about your game – The more advanced golf GPS watches provide excellent data about your shot, swing, and overall game. This gives you a real insight into your game and how you can improve it.
To summarise: you don't need a golf GPS watch to play golf, but it will make it easier and, ultimately, make you a better golfer.
Q: Can I use a golf GPS watch for more than just golf?
A: This depends on the watch you choose. Some models are designed specifically for playing golf, whereas some are smartwatches and activity trackers. This often depends on how much money you are willing to spend. Some of the more expensive models like the Garmin Approach X40 do everything – they provide advanced golf data, act as a fitness tracker, and can connect with your smartphone as a smartwatch.

Q: Are Golf GPS Watches waterproof?
A: Almost all Golf GPS watches are water-resistant, so you don't have to worry about rain or sweat. Only a couple of watches – like the Bushnell Neo Ion 2 – are completely waterproof watches. You should expect water-resistance as a standard feature on all sport watches.
Q: Are GPS Golf Watches allowed in competition?
A: Yes, in most cases golf GPS watches are allowed in competitions. For a long time, no electronics were allowed in tournament play because it could provide an unfair advantage to some players. Now though, with technology advancing and becoming more widely available, GPS range-finding devices are allowed. Although, there are some conditions. Some features aren't allowed in play and can cause disqualification if used. Here's a breakdown of what isn't allowed in competition play:
Slope reading – This helps you understand the elevation of the shot you are about to play. This makes it much easier to gauge a shot and takes some of the skill out of a long shot.
Weather conditions – You are not allowed to check weather conditions like wind-speed, or anything else that will affect your shot.
Contacting a coach – You can't use your watch to contact your team during play.
Swing analysis–No swing analysis features are permitted because it could allow you to improve your swing mid-competition.
Club suggestions – Some watches can suggest the right club for a shot. This isn't allowed.
Sources:
SkyCaddie Linx GT Game Tracking GPS Watch Review - Golf A Lot