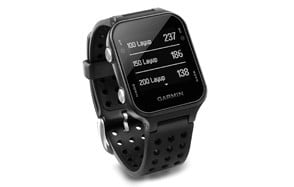 Garmin Approach S20 GPS Golf Watch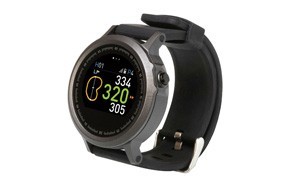 GolfBuddy WTX Smart Golf GPS Watch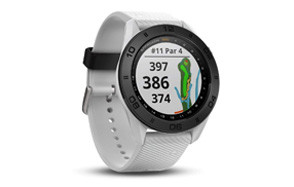 Garmin Approach S60 (White)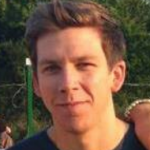 Professional golfers have every part of their game analyzed. That's how they make tiny improvements to their game and get ahead of their competition. For years, this would take teams of experts, expensive equipment, and a lot of time. But now, you can analyze your own game like the professionals. All you need is a golf GPS watch.
Wearable tech is huge now and it's found its way into the golf world. You can see how far you hit a ball, analyze your swing, get told what club to use, and much more. On top of that, the watches have thousands of golf courses uploaded onto them, so you can see detailed course maps from any golf destination you choose, distances between shots, and even flyover the course in 3D!
Golf is changing, and you need one of the latest golf GPS watches if you want to keep up. So dive in and check out our selection of the Best Golf GPS Watches on the market today.
The Best Golf GPS Watch
Golf GPS Watch Buying Guide & FAQ
In the past, it has simply been a guessing game when it comes to knowing the exact distance of the pin. Thanks to golf GPS watches, this information is more accessible. As handy as these devices are, in order to make an informed decision guidance is needed.

How We Chose Our Selection of Golf GPS Watches
Brand - If you want a quality GPS watch, your first stop should be with a reputable brand. Not only do they know what they are doing, but they have a lot to lose if the product is subpar.
Price - Chances are that if you spend a little more coin, you are bound to get a GPS watch that can stand the proverbial test of time. Invest a little more to save a lot more.
Reviews - A little insight ever hurt anyone; you can make a fully educated purchase by simply going through reviews then weighing the good against the bad.
Features to Look for in Golf GPS Watches
Ease of Use - In this day and age, simplicity and convenience are key, do not get all wrapped up in fancy contraptions when you can settle for a straightforward and easy to use option.
Functionality - Making practical purchases gives you good value for your money. So, when seeking out a GPS watch, opt for a product that simply makes sense to use.
Skill Level - There is a wide range of watches out there and each of them is based on different skill levels. So, be sure to pick one that is suited to how advanced your golf game is.
Battery Life - A low battery on a regular basis can ruin the game altogether, so be sure to seek out options that can serve you well no matter how long you are out and about on the course.
Golf GPS watch  FAQ
Q: Why should you use a golf GPS watch?
A: With this device, you can finally play an informed game. You have access to precise distances, take long-distance shots without a care in the world, have a better understanding of your range while equally saving time.
Q: Can I use a golf GPS watch for more than just golf?
A: Most of these devices are solely suited for golfing purposes, nevertheless, they do come with some foreign basic features such as an alarm function or simply as an actual watch.

Q: Are Golf GPS Watches waterproof?
A: Just as all fingers are not equal, not all watches are waterproof. Anyone specifically looking for one with this feature has to seek it out.
Q: Are GPS Golf Watches allowed in competition?
A: For a long time, it was considered cheating, but times have changed. As such, they are currently allowed in competitions.
Sources:
SkyCaddie Linx GT Game Tracking GPS Watch Review - Golf A Lot