Best Compass Watches in 2022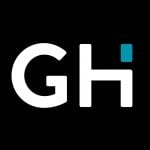 This product guide was written by GearHungry Staff
Last Updated
March 25, 2018
GearHungry Staff
GearHungry Staff posts are a compilation of work by various members of our editorial team. We update old articles regularly to provide you the most current information. You can learn more about our staff
here
.
GearHungry may earn a small commission from affiliate links in this article.
Learn more
In the world of GPS technology and consistent internet connection, the compass watch has become an item for hikers and campers, RVers and those who really want that killer look that the compass bezel gives. If you want to flaunt or accentuate your outdoorer soul, or you're not totally convinced that your phone's battery or GPS are going to hold up in the wilderness (because they won't), you're just like us—here are the top picks for the best compass watches.
The Best Compass Watch
Suunto Core All Black Military Compass Watch
Suunto has been all over our various watch guides in the past (military), and it's because they're just that damn good at making killer watches. With this all-black approach to the style and digital read, Core All Black Military Compass Watch is stylish and functional. There are a few main reasons this one stood out to us the most.
You get all the goods that come with a great tactical compass watch—altimeter, barometer, the compass itself—but the best part of this has to be the weather indicator and storm sensor alarm feature. If you're no stranger to getting lost in the wilderness and just enjoying a few days by yourself, you may not be in the best cellular range to receive weather alerts on your smartphone. No worries—Suunto's got you covered.
Get information about impending storms, but also, get a record of your ascent and descent through your wrist-top computer's altimeter. Between that and the sun-tracking technology behind the Suunto Core feature, it's excellent all around.
You get a comfortable band, a two-year warranty that's manufacturer direct, and a stellar backlight. You're good for up to 100ft of water resistance, and this operates in temperatures from -5F to 140F, so no matter what, you'll have accurate information despite the weather. Comes with four languages, and a sunrise-sunset timer.
Key Features:
Suunto Core + weather tracker / storm alarm system
Works in altitudes up to 29,500 feet (A rough 5.50 miles)
Low battery indicator
Specification:
Brand

Suunto

Model

SS014279010

Weight

1.4 ounces
All-black finish that withstands -5F to 140F ranges
Logs your altitude information for up to 7 days
Two-year manufacturer direct warranty
Only 100ft of water resistance
No south indicator
Casio Men's SGW100 Twin Sensor Compass Watch
Casio is one of our all-time favorite brands for watches. They're inexpensive, quality, and have been donning the wrists of celebrity men for ages. From their excellent design to superior build, they're a clear choice. The SGW100 with twin sensor has to be one of our favorite watches of all time.
With a black resin band designed for comfort, epic battery life, and quartz movement for ultimate precision and maximum durability, you immediately fall in love with some of the most upfront features of this watch. The 1/100 second stopwatch is excellent for runners and hikers testing their times on the track or a new peak, while the metal bezel and mineral dial window keep this watch's price down low, providing some serious protection.
660ft of water resistance is more than enough for your average use, such as splash protection and basic submersion (if you're planning on diving on your trip, see our top 14 dive watches for deep sea adventure). All in all, we couldn't be happier with the overall build and the price that keeps some green in your pocket so you can check out even more killer gear.
Key Features:
1/100 stopwatch
Mineral dial window
Good for 14F to 140F
Specification:
Brand

Casio

Model

SGW100-1V

Weight

2.4 ounces
Comfortable strap
Three-year battery life
Magnetic declination correction feature
Does not include altimeter or barometer
Bulky case diameter
Timex Intelligent Tide Temp Compass Watch
Come on—you always wanted to own a Timex, but you never knew how inexpensive (or awesome) they could be. It's not just a namesake; it's an entire arsenal of functions you never expected in a watch. Intelligent Tide Temp comes with an above-grade compass for starters, along with killer quartz movement for precision, and a look that's going to rival everyone you know. Blood red and charcoal black, mixed with touches of pale white, all make for a unique and technical look.
The digital compass kicks some serious tail, and has built-in features that are designed to maintain maximum battery life. When the compass is inactive (you have to activate it when you want it), a silent 20-second time goes off and shuts down the rest of the features, minus the watch itself. Saves on battery life, while also keeping unnecessary information off of your dial.
The perfect size (our opinion) for a watch case is 45mm, and this ion-plated, stainless steel case comes in on target. Quartz movement and analogy display make for precise timing, while the one-year warranty means you can put this thing through hell and back, endless hikes, and fully test the mettle of this stellar watch.
Key Features:
Dedicated compass feature
Embedded battery life conservation methods
Thermometer w/ air/water temperature gauge
Specification:
Brand

Timex

Model

T2N720

Weight

10.6 ounces
Quartz movement with analog display
The 4th center hand always points north
Ion-plated stainless steel case w/ mineral dial window
Tide tracker—which is part of the namesake—has issues with accuracy/regions
Band is slightly uncomfortable
Timex Expedition Shock Digital Compass Watch
Sounds like there's a lot going on, right? There is. Timex has never been so affordable, and rare been this functional. You get an ultra-durable resin case with a comfortable strap and buckle closure, and absolutely insane shock resistance. Expedition Shock Digital Compass Watch follows the I.S.O. standards, and even allows submersion up to 660ft (though they're not built for diving).
Your compass is digital and is illuminated by the light-up watch dial. This entire thing has gone through a little something called Outdoor Torture Tests, which really put your watch's specs to the test out in the middle of the wilderness. Where Timex isn't normally a hiking/tactical brand, this is something that was really nice to see. They put their best foot forward to make it ultra-functional; we were not expecting it to rank #4 when we pulled it out of the case. As if all that wasn't good enough, you get a full two-year warranty backed by Amazon's partner, Asurion. Timex is a trusted household brand and really blew us away with their slew of functions on this excellent watch.
Key Features:
Shock resistance follows I.S.O. standards
Light-up watch dial
Durable chassis w/ buckle closure
Specification:
Brand

Timex

Model

T49612

Weight

6.4 ounces
Inexpensive name brand
660 feet of water resistance
Designed for outdoor torture tests
Issues with watch band snapping at dial clasp
Watch band exterior is rough and abrasive
Casio is a great brand, but they really elevated themselves with this one. You'll feel like you're stepping out of a sci-fi movie when you throw this over your wrist. This solar-powered Casio Pathfinder comes with your digital compass, accompanying barometer, altimeter, thermometer, and immense low temperature resistance down to 14F.
Between the 31 time zones in 48 different cities, as well as the five daily alarm function, you get a personal assistant on your wrist. You'll get a battery power indicator so you're not taken by surprise with a quick shutdown, as well as 330ft of water resistance, quartz movement, and an ultra comfortable resin band with a buckle closure.
The case is crafted of stainless steel, comes with a 1/100 second stopwatch, and a power-saving function so you're not left in the dark. While the design is futuristic, it's a bit all over the place (it has to be to fit in all those features), but other than that, we're stoked about how much Casio was able to fit into this small package with a killer accompanying price.
Casio Pathfinder earned our Editor's Pick, which you can read about at the end of this guide. Get a first-person perspective from the gentleman behind your favorite products here on Gear Hungry.
Key Features:
Low-temperature protection
Altimeter, barometer, thermometer
Digital functions such as time zones, alarms, stopwatch, and more
Specification:
Brand

Casio

Model

PAG240-1CR

Weight

3.2 ounces
Stainless steel case
330ft of water resistance
Solar-powered
The design is a bit all over the place
Bulky case size at 51mm
Casio Ana-Digi Sports Watch
Now, this is a design we can really jump on. Onyx black and deep-sea blue blend in with white markings to give you a seriously stellar sports watch that fits all your requirements in a compass watch. Complete with an LED light and afterglow feature, along with five daily alarms, 1/100 second stopwatch, and a countdown timer, Casio Ana-Digi Sports Watch promises to hit every mark (and does a fine job).
While you'll run into a few problems with the durability of the resin case and mineral dial window, the quality components and features that go into this watch can't be ignored: Japanese quartz movement with a digital display, as well as 330ft of water resistance and a 12/24 hour format tie-up the features on this excellent watch. This also comes in an equally-aesthetic black and orange version and comes with a one-year warranty on parts and replacements. Casio's killer style and immense function may be the least expensive on our list.
Key Features:
Thermometer included
5 daily alarm functions
One-year warranty backed by Casio
Specification:
Brand

Casio

Model

SGW500H-2BV

Weight

2.4 ounces
330ft water resistance
Japanese quartz movement
LED light w/ afterglow
Band gets uncomfortable after 4-5 hours of continuous wear
Resin case and mineral dial window is prone to showing scratches
Casio Men's Triple-Sensor Stainless Steel Watch
They hit the big leagues, and they hit them hard. With a titanium bracelet, stainless steel case, and the same great attention to quality that Casio is known for, you're in for a real treat. They pack in a lot of features their Pathfinder watches are known for, such as a solar-powered interface with low battery indicator, and a slew of digital features—auto-calendar, 12/24 hour display, and five daily alarms, to name a few.
With Casio Men's Triple-Sensor Stainless Steel Watch you get up to 330ft of water resistance, and full EL backlighting with afterglow. Display 31 time zones, 48 cities, and daylight savings time (depending on your geographic location), all with the integrated features. The digital display leaves nothing to be desired, and the sleek metal appearance looks good on any man, in any attire. Suits, casual wear, or a flannel shirt and jeans—you're sporting the mark of a true gentleman, the guy who's always prepared, no matter what.
Key Features:
Titanium bracelet + stainless steel case
Backlight w/ afterglow
330ft water resistance
Specification:
Brand

Casio

Model

PAG240T-7CR

Weight

1.05 pounds
Low-temperature resistance
Solar-powered
Full calendar, hourly time signal, alarm feature, and more
Case is on the large side
Barometer has been known to encounter issues
Casio Pathfinder: Casual Version
Last but not least, this Mission: Impossible-styled Casio Pathfinder: Casual Version watch gives you everything you'll need out in the wilderness, from an alarm feature to a stellar digital compass. Time your treks up and down mountain trails with the 1/100 second stopwatch, or take a dip in the lake with 330ft of water resistance. With quartz movement and a five-year battery, you're good to tackle just about anything Mother Nature throws your way.
Utilize your world time feature, auto-repeat, and operate everything with a simple, single-button along the side of your case. Apart from the case size being a bit big and the band being uncomfortable (primarily after a dip in the water), the features, quality, and price on this watch give you something to look forward to. Sleek black-and-red design, 12/24 hour format, all wrapped up in a glass dial window. What more could you ask for?
Key Features:
Quartz movement
Electro-luminescent backlighting
Auto-repeat function
Specification:
Brand

Casio

Model

SGW-600H-1BCF

Weight

4.8 ounces
330ft of water resistance
Five-year battery life
Five daily alarms + more digital features
Large case size
Band will cause wrist irritation after 3-4 hours of continuous wear
Compass Watch Buying Guide & FAQ
So what do you actually have to look for in a compass watch? We'll get into that and more of your burning questions, including how to use a compass watch in the middle of a cityscape (there's some serious science ahead).
Features to Look For In a Compass Watch
Want your compass watch to be a cut above the rest? Look out for these key features:
Storm Alert: Perhaps one of the coolest things about compass watches, and hiking watches in general, is having a storm alarm system integrated right into it. A good alert system is going to have hundreds of locations (like the Suunto on our list, which has 400 locations) so you can be prepared for anything and everything that life throws at you.
Altimeter: As the name would suggest, it's all about determining your altitude, which also plays into your storm alert function. To make it tactical, you need to have an altimeter included.
Barometer: If your watch comes with an altimeter, it's also going to come with a barometer. This is the most crucial component to storm tracking, whether you have a digital guide or not. This tells you key information about air pressure.
Alarm Setting: Most compass watches come with enough tactical specs to satiate any gear lover's appetite. If you don't have brand-specific storm warning information, you can use alarm settings before you head out to your trip to indicate the proper time to bundle up inside your tent or RV, or hit the road. You lose track of time out in the wilderness; here's how you plan ahead.
Compass Watch FAQ
Q: How Accurate is a Compass Watch?
A: A compass watch uses the exact same methods as a regular compass—magnetic attraction. Every magnet, much like the Earth, has a north and a south pole. If you've ever held two magnets together that just didn't want to connect, and you turned them upside down to get them to work, you have a basic understanding of how a compass works.
Because your compass watch is working against another magnet in your watch—being the interior components of your battery—there's constant interference all the time. That's not going to define the usability of your compass watch, however—if you continue reading, you'll find out how inaccurate compasses really are in the first place (or at the very least, your understanding of how they work will be skewed).
In short, a compass watch is about as accurate as any other compass out there. Science is exact, but it's always fickly evolving and expanding, and with time, so will more information regarding magnetization.
Q: Do Compass Watches Work in Cities?
A: We use a lot of different metals and minerals in a cityscape environment. For the most part, you're not really going to need a compass in the middle of a city, unless you're in a foreign country and don't speak the native language, or another extremely specific circumstance.
Compasses encounter an issue called magnetic deviation, which is when your environment interferes with proper and accurate compass readings. Your compass is used to define "True North," and when that's interrupted, you encounter loose calculations, or otherwise known as inconsistent results. In short, compasses may work in cities, but even then you may not be getting a fully accurate reading.
Q: What Is "True North"?
A: It's easy to assume that the Earth's spherical shape just has a pole on top, and one on bottom, but that's simply not the case. True North is not the same thing as the North Pole. In fact, True North is the magnetic field that your compass is drawn to, and it rests about 1,000 miles away from the North Pole in the heights of Canada.
Yeah. Your compass is basically always pointing towards Canada, and it may not stay that way forever. The Earth's true magnetic field is constantly changing. According to our sources, who cite Oregon State University, the magnetic pole has shifted over 600 miles in the last century. That's really not a long time if you think about it. Technically, it's shifting while you read this.
Q: Is a Compass Watch and a Survival Watch the Same Thing?
A: More or less, you'll be able to use your compass watch in survival-based situations. Whether you're lost or stranded during a hike, intelligently utilizing timing features, keeping time, and trying to stay on track with your compass are all key ways to preserve yourself in an emergency situation.
A few ways to smartly use your watch would be to monitor an elevated point near your campsite, and take note of your altimeter's readings. If you were to get lost, it's a clear indicator to your altitude, and if you're even on the same level as your campsite. Using timer features are also excellent for splitting up in a small group, so you can be assured that the other party knows when to return safely. Cell phones don't reach everywhere on Earth (yet), so keeping tabs on where everyone is can be crucial.
Q: Is There "An App For That?"
A: You could get an app for a barometer, another for an altimeter, and so on, and so forth. Apps have overtaken our lives in multiple ways, but keep in mind; they don't provide you with accurate information, and cell phone batteries die pretty quickly. Compare a 12-hour charge on your iPhone to the five-year battery of your compass watch. There really is no comparison.
Phones have their uses, but they lack the physical hardware and attention to detail required to get accurate readings. If you're worried about a lighting situation, don't worry—most compass watches come with electro-luminescent backlighting and afterglow features for nighttime use if you end up getting lost.
Our Top Pick
Our favorite comes in at #5, the Casio Pathfinder. Our editor's all about the techy look it has, as well as the comfort of the band. Not to mention how awesome the whole solar-powered energy source is. Here's what he had to say:
"It fits comfortably and displays digitally. Most of us end up using a watch as a stylistic conduit more than a source of the time (I mean, everyone has a smartphone and we're so used to checking those for the time). You can actually get a quick reading off of this, plus, the materials and water resistance, plus the comfort of the band, all really stood out to me.
Sign Up Now
GET THE VERY BEST OF GEARHUNGRY STRAIGHT TO YOUR INBOX