Best Lapel Pins In 2022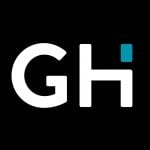 This product guide was written by GearHungry Staff
Last Updated
September 27, 2019
GearHungry Staff
GearHungry Staff posts are a compilation of work by various members of our editorial team. We update old articles regularly to provide you the most current information. You can learn more about our staff
here
.
GearHungry may earn a small commission from affiliate links in this article.
Learn more
Lapel pins are also known as enamel pins and are worn open on the lapel of a jacket, in the buttonhole, or even on a bag to show the affiliation with a club, company, or even a favorite movie. The pins are usually made of soft, easy-to-work metals such as brass or copper, which allow a wide variety of different shapes. An even higher value is ensured by the use of precious metals such as platinum, gold or silver. If you are in the market for the best lapel pins, consider some of the products listed below.
The Best Lapel Pin
Pinsanity Van Gogh Starry Night Painting Enamel Lapel Pin
Step out in style with this beautiful and handy Starry Night Lapel Pin featuring the timeless and classy Starry Night painting by legendary Vincent Van Gogh. It fits perfectly with jackets, hats, sling bags and more, and would definitely add an extra feature to your outfit. Whether you are an art enthusiast or just a raving fashionista, you will find this multipurpose enamel pin a good fit for any fashion accessory. It is made of high-quality materials, featuring bright gold brass plates adding to its standout color. It measures just 1.75 inches and is 2 millimeters thick. It's pretty easy to use too, with a rubber pin to securely hold the enamel in place when you use it. The Pinsanity Van Gogh Starry Night Painting Lapel pin is out top pick and most recommended not just because of the priceless history of the design, but also for its uniqueness and ability to blend with any outfit, and is one of the best lapel pins you can find today.
Pinsanity H.P. Lovecraft Cthulhu Lapel Pin
If you are looking for a vintage, unique and classic lapel pin to compliment your style, then the Lovecraft Cthulhu from Pinsanity is definitely your pick. Pinsanity is famed for producing high-quality lapel pins that are durable and long-lasting, so we won't bore you with their pedigree and suitability for this product. The Lovecraft Cthulhu design this lapel pin comes with makes it an attractive fit and a standout among most collar pins out there. It is just 1.5 inches in width with a thickness of 4.5 mm, adding to its solid zinc metal build and its classic silver design for matching any outfit. It makes a unique gift for the man who has everything.
PinMart Soaring American Gold Eagle Jewelry Lapel Pin
Looking to wear the famed American Eagle on your outfit? Well, check out this gold plated American Eagle Lapel Pin from PinMart. It features a solid, 3D brazen-plated build to add an extra edge to your outfit. Eagles are traditional symbols of power and prestige, and this lapel would definitely bolden your look for any occasion. It also features a solid stickpin to hold it in place and comes in packs of 5, 10, 25, 50 and 100.
How does wearing happiness on your outfit sound? Exciting huh?! Well, this Serotonin Lapel Pin is a great fit for most casual or formal outfits, and it's breathtaking design and appearance would totally blow your fashion mind away. For those who may not know, Serotonin is known to be part of the molecules and chemicals that work with the human brain to produce feelings of happiness and satisfaction. The serotonin design is bespoke and adds glamour to any outfit, and comes in an attractive packaging ideal for gifting. For more amazing products that will upgrade your style, check out our guide to the best sunglasses.
Pinsanity Golden Ratio Enamel Lapel Pin
This simple designed mens lapel pin from Pinsanity makes for a great fashion accessory and a unique fit for most outfits, bags, and bucket hats. It features a shiny, gold on the black colored finish and is brass plated to give it a firm, bold look. If you are looking for a simple lapel pin for any occasion, the Pinsanty Golden Ratio Enamel Pin would be most ideal for you.
PinMart Original Gaming Classic Retro Controller Enamel Lapel Pin
When it comes to lapel designs, there are uncountable products representing various themes. The Pinmart Original Gaming Classic Retro Lapel Pin one is actually uniquely designed to represent the earlier gaming system of the 1980s. It's a unique game controller design specially made to represent the thrill of gaming entertainment of the yesteryears, which is why it makes a unique gift for gamers. Its nickel-plated design is backed by a smooth polish and hand-made finish to give it a classy look. It also features an easy to use clutch back to hold the lapel pin firmly. 
Pinsanity Lightning Bolt Lapel Pin
Another amazing design from Pinsanity's collection you would absolutely love to own. The Pinsanity Lightning Bolt designed collar pin would fit well with any suit jacket or casual shirt. It is made of copper metal with brass plating giving it a shiny, golden finish for a simple yet classy suit pin. Whether you are a The Flash fan or a die-hard 'Thor-ian', you can wear this lapel badge to represent anything, from power, to speed. It makes for a great gift too. Our guide to the best cufflinks features more stylish products like this. 
Marvel Captain America Colored Pewter Enamel Lapel Pin
Captain America is a popular superhero many Marvel enthusiasts love, and having the famed hero's pewter as your lapel pin is just fantastic. The Marvel Captain America Pewter Lapel Pin fits easily with any outfit with its shiny and blue and red American flag colors giving it a unique look. If you are looking to give a stylish gift to a loved one who's a passionate Marvel's fan, this wouldn't be a bad idea at all.
AngelShop Men Metal Brooch Pin Vintage Lapel Stick Pin Suit Tie Brooch Badge
This is another classy suit pin we can't have enough of. It features a bold tribal feather design that fits easily with any outfit and can be used as a wedding accessory. It comes in gold and silver-plated designs and makes a great gift too. Whether you are on the lookout for a symbolic lapel badge or you are just a lover of feature enamel pins, the AngelShop Men Metal Brooch Vintage Pin would fit perfectly, as it offers a friendly and assuring look to complement your style. It's pretty lightweight too, weighs just under 2 ounces.
Lapel Pin Buying Guide
How To Wear A Lapel Pin
Lapel pins are great accessories to match any outfit, regardless of whether they are worn for affinity with a cause or just to match an outfit. Regardless of why you chose to wear a lapel, you need to wear it appropriately, to avoid any wardrobe disasters or even injury to yourself. Here are a few ways to wear a lapel nice and easy:
To start with, select a lapel pin you can easily wear, like a stickpin. They are simple to use and come in different designs to complement your look.
Once you have decided on the kind of lapel pin to use, place the pin on the left part of your chosen suit jacket.
Now, loosen the lapel from the stick pin and pierce the buttonhole of your suit with using the pin portion of the lapel pin, ensuring the enamel portion sticks out. If your jacket does not have a buttonhole, just piece one using the pin. Be careful not to injure yourself in the process.
Next, attach the bottom of the stick pin to the pic underneath the left side you just pierced. This is to ensure the pin side of the lapel does not stick out to pose injurious harm to you.
Now, check to ensure your pocket square (if you happen to be using any) does not cover the lapel pin. Now you are good to go.
History Of Lapel Pins
Believe it or not, enamel pins can be traced as far back the 1800's in ancient Egypt, where the culture and practice of inlaying and enameling are believed to have begun. The standout look and feel of lapel pins are believed to have originated from the artists in ancient Egypt, with the practice of putting together wire to produce filigrees for decorative purposes.
Greek artists upgraded the Egyptian concept of enamel pins several decades later, adding extra filings to these wired enamels using various materials including mashed glass, ultimately producing colorful and attractive enamels for decorative purposes. The earliest documentation of lapel pins can also be traced to the Chinese, who used fire to mold these enamels into various objects, ranging from vases to jewelry.
What is interesting to note is that lapel pins have been significant throughout history, with their symbolic nature adding being highlighted in almost all documentations. From Kings to ordinary citizens, enamel pins have long been a part of culture worldwide, and don't seem to be going anywhere, just yet.
Sign Up Now
GET THE VERY BEST OF GEARHUNGRY STRAIGHT TO YOUR INBOX