Best Digital Picture Frames In 2022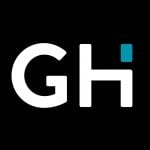 This product guide was written by GearHungry Staff
Last Updated
June 3, 2019
GearHungry Staff
GearHungry Staff posts are a compilation of work by various members of our editorial team. We update old articles regularly to provide you the most current information. You can learn more about our staff
here
.
GearHungry may earn a small commission from affiliate links in this article.
Learn more
Just because we live in a world where advancement in technology is difficult to keep up with, it doesn't mean to say we can't appreciate products that can enhance our quality of life. Even if you're determined to hold on to your trusty family photo albums, purchasing a digital media frame can only be a good thing.
Once you've read through the best points of the frames we've covered in our listing, all it takes is for you to choose the best digital picture frame for your own specific requirements. And we're not saying you should throw away traditional picture frames and albums – just start to illuminate your photo cherishing moments.
The Best Digital Picture Frame
Nixplay Seed 13 Inch Digital Wi-Fi Photo Frame

One of the greatest things about photos is the memories attached to them. Whether it's from your college days or from your toddler years, the power of photographs is significant. This is why the Nixplay Seed Digital Picture Frame is such a great product. You can have all of your memorable photos in one place displayed in the highest quality with the richest of colors. The design is very simplistic and at first glance, merely seems like an old generation tab. It is 13 inches in size, comes with 5gb of storage and has a stylish flex cord stand that props it up and it displays at an impressive 1920 x 1080 resolution. What's more, it can be optimized to portrait or landscape mode without any drop in quality. Additionally, the Nixplay Seed also has a motion sensor which lets it know when you step into the room and when you leave and it turns itself on or off as the situation requires.
It is a great device for the family and features a great app which is easy to use and can connect to most social media accounts. You can also use Google photos and ensure that your frame is always up to date as well as create playlists which you can then send to your frame and it will display the photos. The frameworks devoid of any external connections and doesn't even feature USB ports or memory card slots. This might be a downer for people who like stuff like that, but at the same time, it also means that your device is less likely to be compromised by a virus or anything of that sort. Overall, it is our best choice for digital frames and it makes a great gift to loved ones with whom you can share photos and memories. For more amazing products for your home, check out our selection of the best gallery wall frames.
Key Features:
High quality 1920 x 1080 resolution display
Easy to use mobile app
5gb of storage
No USB ports
Specification:
Brand

Nixplay

Model

W13B

Weight

1.61 pounds
Skylight Frame Wi-Fi Digital Picture Frame

Just as most people who take lots of photos will pray that all their pics come out perfect, many buyers of the best digital picture frame hope that their device offers all that's mentioned in positive reviews. And there are heaps of great feedback on this digital frame – something that can be viewed with the minimal online search effort.
As we're on the subject of something being quite effortless, even the more technophobe of us shouldn't have any issues when setting up this item from Skylight Frame. In addition to not taking much time to get this baby up and running, the device provides absolutely stunning picture quality.
Smartphone or tablet owners familiar with touchscreen technology will be pleased to find this feature on the Skylight Frame 10-inch Digital Picture Frame. When not on your lap as you search for some of the funnier moments in your life, this lovely-looking frame won't look out of place on a shelf or next to the TV.
The unique email address which is part of this amazing product for picture taking addicts is great for increasing the speed in which we can send and receive special moments in our life. Be sure to check out our guide to the best touchscreen monitors for more great products with similar features. 
Key Features:
Can display emailed photos in seconds
Beautiful and simplistic design
8gb storage
Can take up to 8000 photos
Specification:
Brand

Skylight Frame

Model

8595724477

Weight

1.5 pounds
Outstanding picture enhances viewing enjoyment
Touchscreen feature is great for swiping through images
Lots of options for adding photos and videos to the frame
Lacks in controls and features
Nixplay Seed Wave 13.3 Inch Digital Wi-Fi Photo Frame W13C Black

The Nixplay Seed Wave 13.3 Digital Frame retains all the best features of the regular Nixplay and adds a bunch of other components too. Firstly, it is bigger than the regular Nixplay, so there is more space for your photos to be displayed. It also has some of the things that made the original such a hit including the flex cord and the ability to display images in both portrait and landscape mode. It also retains the motion sensors which alert the device to your entrance or exit, so there is no need for you to manually turn it on or off. What's more, it has a few other things added to it that make it a must-have. For instance, where the original Nixplay has only 5gb of space, the Nixplay Wave has 8gb of storage. It also features really powerful speakers that can really ramp up the volume of your music without suffering any distortion.
Additionally, it can also be used with Spotify and can play music from your phone, tablet or any other Bluetooth enabled device. The picture quality retains its crisp freshness and the app remains incredibly easy to use. It supports video playback, however, the app only allows for 15 seconds of video at the moment. While it retains all the good of the original, it also retains some of the not so great. It still doesn't have any USB ports nor any SD card slots. As said before, this might be perfectly fine for some people, it isn't great for others. Besides this, the Nixplay Wave is the premium choice for you. It costs a couple of bucks extra, but it's worth every penny.
Key Features:
13.3 inches in size
Great 5 watt speakers with audio amplifier
Up to 8gb storage space
Easy to use app for Android and iOS
Specification:
Brand

Nixplay

Model

W13C

Weight

2.12 pounds

Probably one of the first things bought by couples that have just had their first child is an instant camera or camcorder so they can record special moments with their newly arrived son or daughter. However, if we're in this wonderful position, we really should get the very best digital picture frame that money can buy.
And as far as options in digital media frames with a family-centric design go, Aura Digital Photo Frame is something that really should be considered by doting parents and other folks, for that matter. And although it's much heavier than frames already covered in our listing, the large display allows better viewing experience.
Sharing special moments in your life with close friends and family with the real-time sharing feature on this electronic picture frame is just one more reason to select this choice in digital media products for storing pictures. Of course, the sublime picture quality in HD is also motivation to order this superb frame.
Connecting to the internet via Wi-Fi is a very straightforward process too – no more having to wait around with poor image sharing systems on your computer or smartphone. 
Key Features:
10-inch display
Unlimited cloud storage
Intuitive gesture control
Sleek and stylish design
Specification:
Brand

Aura

Weight

4.6 pounds
Wonderful for storing a massive amount of family photos
Great for sharing photos with loved ones in real time
Good-looking frame makes it easy to put anywhere in the home
A bit on the heavy side for a frame
Pix-Star 10 Inch Wi-Fi Cloud Digital Picture Frame




There can't be too many people who don't like to look at pictures of family members and good friends when in the comfort of their own home. Those that purchase this Pix-Star 10 Inch Wi-Fi Cloud Digital Picture Frame with the aim of organizing their collection of much-loved photos will be really glad they did.
And not only is it dead easy to set up this device at the top of our list but the import and export of photos is extremely straightforward too. The generously sized 10-inch display is also a real selling point for this much-lauded option in one of the best digital picture frame products around.
Homeowners concerned about running up their electricity bills will like the motion sensor feature on this highly-innovative frame. Of course, the electronic photo frame we use at home or place of work should provide us with good quality pictures such as the high-resolution quality found on this item.
If you're not too sure where you would like to place this great looking frame, you'll be pleased with the VESA wall mounting technology. The 8GB memory allows us to store a huge number of photos including the embarrassing pics of us and our friends when we really didn't know how to dress properly. An amazing housewarming gift for your loved ones.
Key Features:
10-inch display
Wi-Fi enabled
High-resolution pictures
Video viewing capabilities
Specification:
Brand

Pix Star

Model

PXT510WR08

Weight

2.05 pounds
Save on power consumption with the motion sensor
The photo frame can be managed remotely
Fantastic for sending and receiving photos of loved ones and friends
Some light bleed on the edges
NIX Advance 8 Inch Digital Picture Frame X08E

Active people looking for a new way to display the many photos they have of fun days out with buddies or family members couldn't have found a more suitable device. And for those that like to play around with different ways to view photos, they'll be like a kid in a candy store with the slideshow feature allowing plenty of options.
To say the picture quality on NIX Advance 8 Inch Digital Picture Frame X08E is magnificent would still not be the right amount of credit this digital device deserves. So, whether you're planning to spend more time viewing still images of special memories or wish to make the most of the video playing feature, all that you see will be crisp and clear.
The incredibly sleek design of this popular choice in digital media frames would make not wall mounting one or more of these items a real shame. In fact, some consumers of this cool looking frame are so impressed with how it looks that they end up with not just one on the wall, but quite a few. 
Apart from the superior picture quality on this event-capturing product and its aesthetically pleasing design, this choice in frames for digital displays includes very useful features such as the clock and calendar. The remote control makes it a piece of cake to view photos of the most recent children's birthday party in your family. If you are looking for an ideal gift for photography lover, you may have just found one.
Key Features:
8-inch display
Wi-Fi connectivity
Slideshow variations
Video playing feature
Specification:
Brand

NIX

Model

X08E

Weight

11.7 ounces
Easy to transfer media from USB or SD card
Superb for displaying photos in a portrait format
Simple to fix to the wall in any room of your house
No error or warning messages
PhotoSpring 8 (16GB) WiFi Cloud Digital Picture Frame




Anyone that loves showing off to friends by showing the latest photos and videos of their well-traveled son or daughter could make the most of such proud moments with this fantastic frame. As media can be sent from anywhere in the world, your aspiring Indiana Jones or Freya Stark can easily send their latest pics and movies.
Of course, owners of the superb PhotoSpring 8 Digital Picture Frame don't have to have adventurous kids to really enjoy using this gadget. Couples approaching their twilight years will love going through all the fantastic times they have had together – whether they be during once in a lifetime vacations or just out in the garden with friends.
The ample 8-inch frame on this beauty is perfect for viewing almost any still or moving images we would like to see yet again. And as the device comes with a generous portion of pixels providing superb picture quality, buyers may be able to get a lot more out of their photo and video viewing.
If you absolutely adore not only taking photos of family and friends at all kinds of events but also storing them in digital format, you can with this frame – even if you're not all that good at setting up electronic devices. The user-friendly aspect of this digital delight is just another reason to add it to your online basket.
Key Features:
8-inch display
Wi-Fi connectivity
High-resolution images
Easy to set up
Specification:
Brand

PhotoSpring

Model

PS080-16-WHT

Weight

1.1 pounds
Receive digital images from a variety of devices
Lightweight design makes it easy to hold when swiping
The 1280×800 high pixel density provides excellent picture quality
Frame comes in white only
Meural Canvas – Smart Digital Frame


Art lovers that like the idea of displaying beautiful works of art on a digital frame like this one are bound to be very impressed with Meural Canvas – Smart Digital Frame. And not only is it possible to upload fabulous images from world-renowned artists from all parts of the globe but also add portraits or landscapes from your own photo collection made with the travel camera.
Indeed, most people that have one or a few of these awe-inspiring frames in their home will be very keen to share their picture viewing experiences with friends over for a few drinks. The photo frame opportunities are of course, superb – imagine being able to really breathe some life into a portrait photo of a loved one who is no longer with us with this innovative frame? Fantastic is a huge understatement.
Of course, animal lovers that wish to make it clear to all visitors to their home just how much they care about four-legged friends will love to display their favorite breeds of dogs and cats on this one of the best digital picture frame options found online these days.
And with the impressive picture resolution at 1080p on this product, this perfect frame for photos and masterpieces quite simply sells itself. But before making a decision to buy this large digital photo frame, consumers should make sure they go through as many reviews as possible to ensure this is the right choice for their requirements. 
Key Features:
27-inch display
Wi-Fi connectivity
1080p resolution
Meural library option
Specification:
Brand

Meural

Model

Leonora Black

Weight

20 pounds
Incredibly lifelike photos can be displayed with this huge frame
Really easy to customize photos uploaded to the device 
The display can be used as a room focal point
Potential issues with its app
Nixplay Seed Ultra Digital Picture Frame




People that record almost every fun or interesting event they experience will no doubt have thought of the best ways to display the images they have on their phone or another digital device. By reading through the great features on Nixplay Seed Ultra Digital Picture Frame and making a purchase, snap-happy folk may have a wonderful place to view their special moments.
There are in fact so many good reasons to purchase this option in a digital media frame that some people would say it is a no-brainer to add this to your online shopping basket. The large display and superb picture quality are just two things that could easily persuade homeowners with a stack of digital footage of friends and family to invest in this popular model.
And if you are particularly fond of making life as convenient as you possibly can, being able to manage the device with your phone once you've downloaded the app from Nixplay should convince you to snap this frame up.
Energy-conscious folk that like the motion sensor feature on what is a very good choice in a digital frame are bound to be charging to their nearest supplier of this fabulous item. Of course, ordering this eco-friendly electronic frame online is pretty straightforward too.
Key Features:
10-inch display
Wi-Fi enabled
Easy to manage
4:3 aspect ratio
Specification:
Brand

Nixplay

Model

W10C

Weight

1.01 pounds
Can be managed by your phone with the Nixplay app
No drama to set up the device and start using it
The power-saving motion sensor is superb
Possible video playback issues
Digital Picture Frame Buying Guide
Resolution – You don't have to be a professional photographer or videographer to be serious about the quality of the images you watch either as part of your job or on a more personal note.
In fact, going through an array of family photos and videos in order to relive some very special moments in life would not be as wonderful if the pictures viewed had a lot to be desired with regards to the picture resolution.
Orientation – Try telling someone who is always taking selfies with their friends that landscape photos are something that most people have in their collections and they will think you are mad.
But although it's important to find a digital media frame that allows users to store portrait images, we should not overlook a function that lets us easily upload photos that involve scenery or just pics where the bottom of the image is longer than the height of the photo.
Connectivity – It stands to reason that if you hope to share photos and video footage of special moments with friends and family both near to you and afar, you'll need a digital frame that allows instant connection to the internet.
And although almost all of these devices will provide the user with the ability to get online instantly, some models have much faster connectivity than many of their competitors do.

Design – Just because we may be on a mission to brighten up our photo and video viewing experiences with frames that come complete with modern technological features, it shouldn't mean that we should have to compromise what the device actually looks like.
With this in mind, there is no real surprise that the best choices found in our listing are not only capable of providing the functions we crave for but are also great looking frames either when put on a shelf or when hung on the wall.
Touchscreen – One of the most impressive or what some people may call essential aspects of the third generation digital media frames is a touchscreen feature.
Users of these devices that look forward to passing around their frame when having family or friends over for dinner will make sure that their device is easy for all viewers to swipe through the many images we are bound to have stored on our frame.
Sensors – Although not top of the list of what some users of digital frames aspire to, being able to save on energy whatever we happen to be doing at home is something that should be considered when selecting a device for displaying digital photos and videos.
And with the advent of motion sensors being incorporated into the design of the best choices in digital frames, people that like to cut down on their electricity consumption without affecting their enjoyment have a realistic solution.
Supported Formats – Most people with experience in using a digital camera - whether it is as part of a smartphone or not, will appreciate that they should be able to upload JPEG images to their digital frame.
However, folk with less knowledge of the different kinds of supported formats for these excellent devices may not be aware of the other formats that are compatible with some digital media frames such as BMP or GIF. Nevertheless, it's essential for anyone looking to buy a digital frame to ensure the frame they get will support the majority of pictures they have stored on their phone or other digital devices.
Source:
How to use digital photo frames - Punch
Sign Up Now
GET THE VERY BEST OF GEARHUNGRY STRAIGHT TO YOUR INBOX