Last updated:
04 Aug 2020
9 Best Digital Picture Frames (Review) In 2021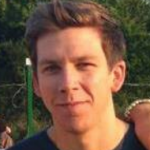 This product guide was written by Jordan Carter
Support us! GearHungry may earn a small commission from affiliate links in this article.
Learn more
Just because we live in a world where advancement in technology is difficult to keep up with, it doesn't mean to say we can't appreciate products that can enhance our quality of life. Even if you're determined to hold on to your trusty family photo albums, purchasing a digital media frame can only be a good thing.
Once you've read through the best points of the frames we've covered in our listing, all it takes is for you to choose the best digital picture frame for your own specific requirements. And we're not saying you should throw away traditional picture frames and albums – just start to illuminate your photo cherishing moments.
The Best Digital Picture Frame
Digital Picture Frame Buying Guide
Resolution – You don't have to be a professional photographer or videographer to be serious about the quality of the images you watch either as part of your job or on a more personal note.
In fact, going through an array of family photos and videos in order to relive some very special moments in life would not be as wonderful if the pictures viewed had a lot to be desired with regards to the picture resolution.
Orientation – Try telling someone who is always taking selfies with their friends that landscape photos are something that most people have in their collections and they will think you are mad.
But although it's important to find a digital media frame that allows users to store portrait images, we should not overlook a function that lets us easily upload photos that involve scenery or just pics where the bottom of the image is longer than the height of the photo.
Connectivity – It stands to reason that if you hope to share photos and video footage of special moments with friends and family both near to you and afar, you'll need a digital frame that allows instant connection to the internet.
And although almost all of these devices will provide the user with the ability to get online instantly, some models have much faster connectivity than many of their competitors do.

Design – Just because we may be on a mission to brighten up our photo and video viewing experiences with frames that come complete with modern technological features, it shouldn't mean that we should have to compromise what the device actually looks like.
With this in mind, there is no real surprise that the best choices found in our listing are not only capable of providing the functions we crave for but are also great looking frames either when put on a shelf or when hung on the wall.
Touchscreen – One of the most impressive or what some people may call essential aspects of the third generation digital media frames is a touchscreen feature.
Users of these devices that look forward to passing around their frame when having family or friends over for dinner will make sure that their device is easy for all viewers to swipe through the many images we are bound to have stored on our frame.
Sensors – Although not top of the list of what some users of digital frames aspire to, being able to save on energy whatever we happen to be doing at home is something that should be considered when selecting a device for displaying digital photos and videos.
And with the advent of motion sensors being incorporated into the design of the best choices in digital frames, people that like to cut down on their electricity consumption without affecting their enjoyment have a realistic solution.
Supported Formats – Most people with experience in using a digital camera - whether it is as part of a smartphone or not, will appreciate that they should be able to upload JPEG images to their digital frame.
However, folk with less knowledge of the different kinds of supported formats for these excellent devices may not be aware of the other formats that are compatible with some digital media frames such as BMP or GIF. Nevertheless, it's essential for anyone looking to buy a digital frame to ensure the frame they get will support the majority of pictures they have stored on their phone or other digital devices.
Source:
How to use digital photo frames - Punch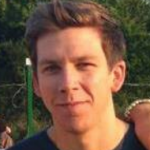 Jordan Carter is Gear Hungry's resident Editor-in-Chief with a genuine love and passion for all things tech. Jordan works diligently to ensure only the best products ever make it onto the platform and are showcased in Gear Hungry's carefully curated, tested and expertly researched, informative buying guides.