Best Camera Microphones In 2022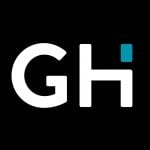 This product guide was written by GearHungry Staff
Last Updated
June 3, 2019
GearHungry Staff
GearHungry Staff posts are a compilation of work by various members of our editorial team. We update old articles regularly to provide you the most current information. You can learn more about our staff
here
.
GearHungry may earn a small commission from affiliate links in this article.
Learn more
Anyone into vlogging, instructional videos, or trying their hand at broadcasting from their backyard has likely tried, struggled, and failed with the built-in mics of your standard camera or camcorder. This is frustrating, and for some, it's enough to give up n your dreams and return to aimlessly browsing the internet. Unless, that is, you invested in the best camera microphone to enhance the audio and put you back on track.
An external microphone is an essential tool for the serious videographer. Whether you record your footage on a smartphone or a camera, it will improve your videos and make them look more professional than the posers you see flooding YouTube daily. You've surely already got the best apps for editing videos, but before you get to that stage, it's vital you record footage that's worth using, and a microphone will make that possible.
So stop settling for weak voices and interference from engines and the elements because it's time you aim for the big leagues.
The Camera Microphone
RØDE VideoMicro Compact On-Camera Microphone
The overall best way to upgrade your camera's sound quality is the RØDE VideoMicro Compact On-Camera Microphone. If you're new to the world of microphones, RØDE is one of the most respected brands around, with world-class products for both studio recording and location audio. This lightweight and compact microphone is designed to deliver crystal clear audio without you needing to bring a sound guy along with you. It might not look like much, but this high-quality cardioid condenser microphone delivers an incredible audio depth for its size. 
It fits onto a variety of devices (from smartphones to full-blown video cameras) using a 3.5mm minijack output. The most important design feature is the suspension structure made from hard-wearing thermoplastic. It minimizes unwanted vibrations, reduces handling noises, and practically eliminates any noise from the cable, leaving you with the audio you want. In short, if you're shooting anything outdoors, this camera microphone will greatly improve the quality of your camera's audio. That's something we can guarantee. 
Key Features:
3.5mm minijack output 
Cardioid condenser microphone capsule
All-metal microphone body 
No battery required 
Includes Rycote Lyre Shock Mount and WS9 furry windshield
Specification:
Brand

RØDE

Model

Videomicro

Weight

1.48 Ounces
Amazing sound quality 
Cuts out ambient noise 
Compatible with most devices
Sennheiser MKE 400 Shotgun Camera Microphone
The Sennheiser MKE 400 Shotgun Microphone is an excellent option for those who need to record at varying distances throughout their projects and need to keep their kit as compact as possible. It boasts switchable sensitivity for both short and long distances crucial for days when you're rushing to get as much footage as possible in different environments.
The rugged metal housing makes it durable, but it's still lightweight, and its compatibility is one of the widest around. The foam windshield is excellent for protecting from unwanted noises, and the clarity of the sound following recording is superb.
However, it can be a little difficult to tell whether it's on or not, but if this is the only issue with it, we're sure you can live with that. Be sure to also check out our reviews of the best conference room cameras for more great products like this.
Key Features:
Integral shock mount
Switchable sensitivity
Long battery life
Compatible with all cameras
Foam windshield
Specification:
Brand

Sennheiser

Model

MKE 400

Weight

8.8 Ounces
Rugged housing
Compact
Good performance and sound
Difficult to tell if it's on
Azden High-Performance SMX-10 Condenser Camera Microphone
The cheapest model on our list is the Azden High-Performance SMX-10 Condenser Microphone but you shouldn't discard it just because it won't break the bank (which is usually a good thing). It's an excellent entry level mic for bedroom artists or content creators with an accessible setup and comfortable, hassle-free operation.
It records audio directly, and the stereo construction ensures it can pick up other noises for a more natural recording. It's also compact, so it won't take up too much space on your workspace or in your gear pack. The battery also provides 400 hours of continuous use, making it one of the most extensive options available, all for less than $90.
The battery isn't included though, and because of its price, you'll miss out on some features you get from more expensive models but if you don't need bells, whistles, and other fancy additions, you can save some cash and enjoy this for what it is. 
Key Features:
Built-in cable
Foam windscreen
Shock-mount mic holder
Uni-directional stereo recording
Compact
Specification:
Brand

Azden

Model

AZ-DSMX010

Weight

1.76 Ounces
400 hours' continuous use
3.5mm jack
Picks up subject audio from distance
Rode VideoMic Pro Compact Directional Microphone
The Rode VideoMic Pro Compact Directional Microphone is a self-powered option for long-lasting filming and ensuring you get the right audio even when everyone else wants to get home to their families. It delivers broadcast-quality audio and eliminates low-end noise like few others, making it an excellent DSLR microphone for the budding filmmaker and those with more experience.
The mount stabilizers are a little squeaky, which could interfere with your recording if you're not careful. However, most people who have experienced this have also found ways around it, so you shouldn't have too many issues.
This is the only problem we could find, though, and with decibel-boosting properties and a simple to use design, it's an excellent choice whether your camera of choice is a DSLR, camcorder, or just a portable audio device. For safety home options, be sure to check out our guide to the best security cameras.
Key Features:
Broadcast-quality audio
Shock mounting system
Prevents low-end noise
Decibel boost with DSLR
Easy boom pole mounting
Specification:
Brand

Rode

Model

VMPR

Weight

2 Pounds
Suitable for camcorders, DSLR, and portable audio recorders
Easy to use
Battery operated
Squeaky rubber stabilizers
Saramonic VMIC Recorder Super-Cardioid Microphone
The most striking feature about the Saramonic VMIC Recorder Super-Cardioid Microphone is the onboard LCD display which make navigation and adjustment straightforward and hassle-free. It's easy to use, and while the screen isn't too big, it's more than enough for simple selections, and it's bright enough for low-light situations, too.
It is easy to mount to the camera, and the lightweight design prevents fatigue during long days shooting. There's also an microSD card slot for direct and reliable storage, which saves at 16-bit/48kHz WAV audio. The low-cut filter switch is also essential for canceling out rumbles you might get from wind, ensuring clear audio and quality recordings.
However, the batteries (2 AA) aren't included, so if you want to use this mic as soon as it arrives at the door in all its booming glory, make sure you stock up to ensure you can get straight out there and record everything from the tweeting of birds to the grumblings of the bus driver.
Key Features:
LCD display
Switchable low-cut filter
MicroSD card storage
16 bit WAV audio
Detachable cable
Specification:
Brand

Saramonic

Model

VMIC-REC

Weight

1.12 Ounces
Easy to mount
Lightweight
Ideal for DSLR cameras
Tascam TM-2X Stereo X-Y Microphone
The Tascam TM-2X Stereo X-Y Microphone brings a unique but effective design to the proceedings with dual mics for ensuring you capture to true essence of the atmosphere so your recordings sound perfect every single time.
This X-Y design handles up to 120 dB, and the ability to switch between low cut and flat filters helps you achieve the optimal level of extraneous noise in the surrounding area. Despite its uniqueness, it's compatible with a variety of camera types to appeal to as many videographers as possible.
Some parts are a little too fragile for more demanding recording sessions and environments, so we'd advise you to take care when using them, but even with light use you could find it falling apart sooner than you'd like. Looking for some cool camera options? You might like some of the best mirrorless cameras from our list, so check them out.
Key Features:
2 microphone X-Y pattern
Shoe adapter
On-board low-cut filter
Absorbs unwanted noise
Attachable windscreen
Specification:
Brand

Tascam

Model

TM-2X

Weight

8.8 Ounces
Simple setup
Handles sound pressures up to 120 dB
Vari-angle design allows for 180 degree rotation
Some parts are not very durable
Shure VP83F LensHopper Condenser Microphone
The Shure VP83F LensHopper Condenser Microphone was our second consideration for the premium choice and while it's still excellent, it lacks some useful features you get from the Rode. Still, it provides clear high def audio, and boasts total immunity to radio frequency interference to prevent crackling background noise ruining everything and demanding you start over.
The LCD screen is useful, but we consider it a little too busy for our liking. This make it more suited to experienced sound engineers or anyone who won't feel overwhelmed by an array of numbers, bars, and icons on the screen.
It's durable, and boasts a decent 10 hour rechargeable battery life, and while you;'ll need a wind muff in more extreme conditions, we can say the same of any camera microphone.
Key Features:
High definition audio
RF immunity
LCD screen
Isolation from vibration and mechanical noise
Durable all-metal construction
Specification:
Brand

Shure

Model

VP83F

Weight

1.5 Pounds
10 hour battery life
SD card storage
Compact design
Requires a wind muff for extreme conditions
Canon DM-E1 Directional Microphone
The Canon DM-E1 Directional Microphone is a remarkably user-friendly option and boasts easily adjustable settings and a variety of useful additional features to make it one of our favorite options on the list. It comes with everything you need for a day's recording and provides a range of sensitivity to capture as much or as little as you want.
The foam windscreen is reliable for reducing noise, while the 50 to 16 Hz frequency response captures a versatile array of sounds from dialogue to background noise and everything in between. It's built in power supply also makes it easily portable, and although it is a Canon mic, it is compatible with other camera brands.
However, the battery life is can be a challenge to keep track of, and if you're not careful, the battery will run down without you realizing, leading to potentially hours of useless footage, and an urge to scream into the wind, not that the mic would pick that up, though. This can make a cool gift for music lovers or musicians.
Key Features:
Easily adjustable settings
Foam windscreen
Shock mount
Frequency response between 50 to 16 Hz
Built-in power supply
Specification:
Brand

Canon

Model

1429C001

Weight

7.2 Ounces
Compatible for multiple camera brands
Quick control menu
Suitable for a variety of shooting situations
Difficult to monitor battery life
Movo Zoom F1-SP Field Field Recorder & Shotgun Microphone Bundle
The Movo Zoom F1-SP Field Field Recorder & Shotgun Microphone Bundle is our pick for the best value camera microphone set available. It boasts a variety of filming accessories, making it perfect for beginners and includes batteries, a microSD, windshield, and cable, among others.
Most of the accessories are perfect for the microphone, but the wind muff sleeve is a too loose for our liking, but that's to be expected and it's likely you're just getting a standard size that isn't always suitable for the demands of the task. However, it should be simple enough to replace it, and an oversized wind muff is better than no wind muff, especially if you're just getting started.
The LCD display is clear and easy to navigate, and the shock mount ensures minimal noise from handling. It's sturdy, and feels secure in your hands, meaning you can tackle more ambitious recording situations with total confidence.
Key Features:
Variety of filming accessories
LCD display
MicroSD card storage
Minimal noise and ambiance
Shock mount included
Specification:
Brand

Movo

Model

ZF1SP+32GBMSD+WS-S1000

Weight

1.59 Pounds
Great value for money
Compatible with other Zoom mics
Dead cat cover reduces wind noise by 40dB
Wind Muff sleeve is a little too loose
Miracle Sound Store – Ultimate Lavalier Microphone
Microphone technology can get really expensive. But it doesn't have to. Sure, if you want the best of the best, you're going to have to dig a little deeper into your pockets but on a budget, the Miracle Sound Store – Ultimate Lavalier Microphone is still a big upgrade. This lapel mic has a simple design that is compatible with any device that has a 3.5mm input (laptops, video cameras, smartphones). 
It has an omnidirectional design that picks sound up easily but will only work well in a quiet environment. Take this microphone into a windy environment and you're going to have some problems. It comes with a strong metal clip for easy attachment and a 59" cable, so you can get some distance between you and your interview subject. 
Key Features:
Sensitive omnidirectional microphone 
3.5mm TRRS jack 
Strong metal clip 
Long 59" cable 
Windscreen pop filter 
Travel bag included 
Specification:
Brand

Miracle Sound Store

Model

4330236175

Weight

0.81 Ounces
Competitively priced 
Easy to use 
Compatible with most devices 
Useless in noisy environments
Camera Microphone Buying Guidе
How We Chose Our Selection Of The Best Camera Microphone
We don't have ambitions of vlogging or filmmaking, we're far too busy bringing you well researched guides to help you find the right product for you. Part of this research involves focusing on these 3 factors to help us narrow down our selection to the best products. Here's how we did it.
Brand - We always like to focus on the brands we select but we also don't want to show too much preference to any one brand, because we don't like playing favorites. Our selection demonstrates the very best microphone brands around to ensure you can find a quality product you can trust.
Price - Quality recording equipment is not as expensive as previous decades, and now it is accessible enough to ensure everyone can afford it regardless of the budget. We looked and found a wide range of prices so that regardless of whether you're a beginner or someone more experienced, you can find a product in your price range suitable for your needs.
Reviews - Reviews are our favorite tool for making our selection as we rarely have the time to test these products out over many months. With reviews, we can discover how the product holds up after a few weeks, a few months, and beyond so if there are any later-stage issues you might encounter we will know about them and can let you know before you decide.
Features To Look For In Camera Microphone
Before selecting any camera microphone, check out which key features you must consider to ensure you get the right one to suit whatever your needs whether it's recording vlogs or instructional videos in your bedroom or filming big events for friends, family, or clients.
Audio Quality - It doesn't take a genius to figure out audio quality is the most important feature when looking for camera microphones. You want as little handling noise, mechanical sounds, and vibration interference as possible so when you listen back to your audio you can hear everything you want to hear, with nothing getting in the way.
Audio quality also depends on the type of microphone, and stereo and shotgun mics provide different levels of audio quality in different environments.
Quality - Another thing to consider is the quality. This is a broader term than just audio quality, and refers to the build, the durability, and how well the whole thing works.
A great quality microphone will not only last you through many shoots, it will also be easier to use with more intuitive controls, and sometimes, even an LCD screen for simple navigation through settings.
High quality microphones will likely cost more, but it will be worth it, especially if you want to graduate from entry-level options to something with more bite.
Features - The features on your camera mic can be the difference between a streamlined user experience and one that causes you to consider hurling the microphone into the road several times throughout the day. Luckily, most microphones provide an array of features to make your life easier.
These include filter switches, decibel enhancement, and noise suppression to ensure the clearest audio possible. Depending on your needs, consider the features which are most beneficial to you.
Battery - A standalone battery is a must as it stops the mic draining your cameras power while also ensuring easy maneuverability. Standalone batteries offer a variety of life spans with boasting up to 400 hours of continuous use. This is great for those who need constant recording, but if you know you will film on and off throughout the day, it may not be necessary.
Types Of Camera Microphone
There are two types of microphone you will encounter when searching for your new camera microphone. To ensure you find the right one for your needs, it's important to know the difference.
Shotgun Microphones - Also known as a mono microphone, the shotgun microphone has a single element (hence the mono part of the name). It uses a super-cardioid pickup pattern and is best at picking up sound directly from where it is pointed.
This microphone is best used when recording dialogue, for example at a wedding where the couples are reciting their vows. It reduces the extra sound around it, being less sensitive to background noise and other ambient sounds that could interfere with the footage.
Stereo Microphones - A stereo microphone boasts two sound elements which creates more immersive and natural audio. These microphones are perfect for live events such as parties or gigs as it can pick up sound from all angles, creating an experience that better represents the environment as if you were there.
They are also useful for outdoor filming, picking up smaller sounds that would be lost on a shotgun microphone. However, despite the larger sound field, stereo microphones do not possess the distance of shotgun mics so as not to overwhelm the microphone with too much extraneous noise.
Neither microphone style is 'better' than the other, but both have their advantages and disadvantages in different situations. Now you understand the difference, you can make a better decision over which type of mic is better for you.
Sign Up Now
GET THE VERY BEST OF GEARHUNGRY STRAIGHT TO YOUR INBOX