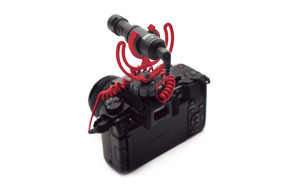 RØDE VideoMicro Compact On-Camera Microphone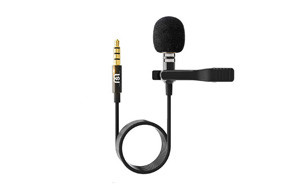 Miracle Sound Store - Ultimate Lavalier Microphone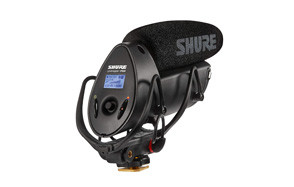 Shure VP83F LensHopper Condenser Microphone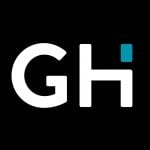 Anyone into vlogging, instructional videos, or trying their hand at broadcasting from their backyard has likely tried, struggled, and failed with the built-in mics of your standard camera or camcorder. This is frustrating, and for some, it's enough to give up n your dreams and return to aimlessly browsing the internet. Unless, that is, you invested in the best camera microphone to enhance the audio and put you back on track.
An external microphone is an essential tool for the serious videographer. Whether you record your footage on a smartphone or a camera, it will improve your videos and make them look more professional than the posers you see flooding YouTube daily. You've surely already got the best apps for editing videos, but before you get to that stage, it's vital you record footage that's worth using, and a microphone will make that possible.
So stop settling for weak voices and interference from engines and the elements because it's time you aim for the big leagues.
The Camera Microphone
Camera Microphone Buying Guidе
How We Chose Our Selection Of The Best Camera Microphone
We don't have ambitions of vlogging or filmmaking, we're far too busy bringing you well researched guides to help you find the right product for you. Part of this research involves focusing on these 3 factors to help us narrow down our selection to the best products. Here's how we did it.
Brand - We always like to focus on the brands we select but we also don't want to show too much preference to any one brand, because we don't like playing favorites. Our selection demonstrates the very best microphone brands around to ensure you can find a quality product you can trust.
Price - Quality recording equipment is not as expensive as previous decades, and now it is accessible enough to ensure everyone can afford it regardless of the budget. We looked and found a wide range of prices so that regardless of whether you're a beginner or someone more experienced, you can find a product in your price range suitable for your needs.
Reviews - Reviews are our favorite tool for making our selection as we rarely have the time to test these products out over many months. With reviews, we can discover how the product holds up after a few weeks, a few months, and beyond so if there are any later-stage issues you might encounter we will know about them and can let you know before you decide.

Features To Look For In Camera Microphone
Before selecting any camera microphone, check out which key features you must consider to ensure you get the right one to suit whatever your needs whether it's recording vlogs or instructional videos in your bedroom or filming big events for friends, family, or clients.
Audio Quality - It doesn't take a genius to figure out audio quality is the most important feature when looking for camera microphones. You want as little handling noise, mechanical sounds, and vibration interference as possible so when you listen back to your audio you can hear everything you want to hear, with nothing getting in the way.
Audio quality also depends on the type of microphone, and stereo and shotgun mics provide different levels of audio quality in different environments.
Quality - Another thing to consider is the quality. This is a broader term than just audio quality, and refers to the build, the durability, and how well the whole thing works.
A great quality microphone will not only last you through many shoots, it will also be easier to use with more intuitive controls, and sometimes, even an LCD screen for simple navigation through settings.
High quality microphones will likely cost more, but it will be worth it, especially if you want to graduate from entry-level options to something with more bite.
Features - The features on your camera mic can be the difference between a streamlined user experience and one that causes you to consider hurling the microphone into the road several times throughout the day. Luckily, most microphones provide an array of features to make your life easier.
These include filter switches, decibel enhancement, and noise suppression to ensure the clearest audio possible. Depending on your needs, consider the features which are most beneficial to you.
Battery - A standalone battery is a must as it stops the mic draining your cameras power while also ensuring easy maneuverability. Standalone batteries offer a variety of life spans with boasting up to 400 hours of continuous use. This is great for those who need constant recording, but if you know you will film on and off throughout the day, it may not be necessary.

Types Of Camera Microphone
There are two types of microphone you will encounter when searching for your new camera microphone. To ensure you find the right one for your needs, it's important to know the difference.
Shotgun Microphones - Also known as a mono microphone, the shotgun microphone has a single element (hence the mono part of the name). It uses a super-cardioid pickup pattern and is best at picking up sound directly from where it is pointed.
This microphone is best used when recording dialogue, for example at a wedding where the couples are reciting their vows. It reduces the extra sound around it, being less sensitive to background noise and other ambient sounds that could interfere with the footage.
Stereo Microphones - A stereo microphone boasts two sound elements which creates more immersive and natural audio. These microphones are perfect for live events such as parties or gigs as it can pick up sound from all angles, creating an experience that better represents the environment as if you were there.
They are also useful for outdoor filming, picking up smaller sounds that would be lost on a shotgun microphone. However, despite the larger sound field, stereo microphones do not possess the distance of shotgun mics so as not to overwhelm the microphone with too much extraneous noise.
Neither microphone style is 'better' than the other, but both have their advantages and disadvantages in different situations. Now you understand the difference, you can make a better decision over which type of mic is better for you.