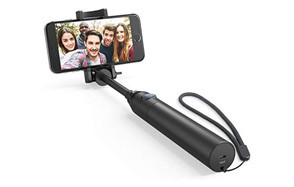 Anker Extendable Selfie Stick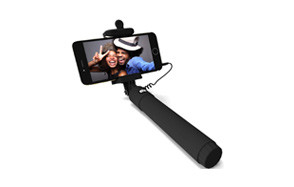 PerfectDay Self-Portrait Monopod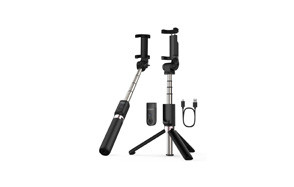 Yoozon Extendable Bluetooth Selfie Stick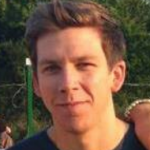 We all know that taking photos of a moment is the best way to treasure it and the generation we're currently living in proves that photography, professional or non-professional, has been part of our daily lives. Different types of cameras have been manufactured and introduced in the industry, accommodating people's photography needs. One of the most common picture-taking devices we have is the smartphone.
Like the camera units we all know, smartphones also need some equipment to let you capture the shot you've been wanting. Lenses and stands are available to take your photo-taking to the next level, and since people nowadays love taking photos of themselves, or what's known as "taking selfies", selfie sticks are out in the market.
Selfie sticks are just like monopods, but less expensive. These sticks are specifically designed to be like an extension of the human arm, being used by holding it in arm length to fit the user in the camera's frame. The purpose of this equipment is to help people take shots in different angles and in a farther viewing, allowing them to take not only selfies but also group shots.
The Best Selfie Stick
Having a bunch of the same unit but with a variety of features surely does make the shopping quite hard. So if you're looking to purchase a selfie stick, then you should definitely check this list out. Listed below is a choice list of 9 selfie stick products from different manufacturers, with each having a short summary on what features it offers.
Anker Bluetooth Highly-Extendable and Compact Selfie Stick
See More Reviews
For those special moments that you want to capture when your arm just isn't long enough, what you need is this Anker Bluetooth Selfie stick. Whether you're taking individual snaps of you in some exotic location to impress your friends back home or you are trying to take the perfect group shot, sometimes you need the extra help of an extendable arm! This wireless Bluetooth version from Anker delivers 20 hours of life from one single battery charge, so you need never miss recording another moment. It's highly adjustable, extending out to just short of 30-inches and is fitted with a flexible phone cradle that's highly compatible with iPhone and Android smartphone devices sizes between 2.2 and 3.3 inches.
The ergonomically designed handle is highly retractable yet super sturdy. Made from premium materials, featuring a robust aluminum-alloy frame, it's also remarkably lightweight and ultimately portable. It will hold your phone stable and secure so that you can grab that winning shot. When you're done, it simply folds down compactly to slip into a pocket or backpack. With a palm friendly design, it enjoys a secure and comfortable grip and features a swift shutter release control which can easily be operated with a quick thumb action. When not in use and fully folded, the phone cradle protects the shutter release and prevents it from being pressed accidentally. That means you won't inadvertently waste that battery charge. It's our Best Choice and we think you will love it too.
Key Features:
High-quality and compact, lightweight selfie stick
Constructed with robust aluminum alloy to support weight of phone
Palm friendly design with enhanced grip and ergonomic handle
Shutter release protection when folded closed
20-hour battery life
Specification:
Brand

Anker

Model

A7161

Weight

5.1 ounces
MPOW Bluetooth Selfie Stick
See More Reviews

See More Reviews




MPOW Bluetooth selfie stick brings you convenience as it can be operated through Bluetooth. It comes with a battery-powered remote control, which you pair with your phone. You can capture photos in different angles from a farther view (great when you're in a crowded place) as its maximum length extends up to 31.5 inches, plus the selfie stick's phone holder is adjustable for up to 270 degrees.
Despite of its maximum length, travelling with this is not a problem as this stick can be retracted into 7.1 inches. It's foldable and highly portable that you can fit it in your pocket or in your bag without getting bulky. MPOW backs this unit with an 18-month warranty and a money back guarantee of 45 days.
Key Features:
Light and compact design is highly retractable for portability
Offers adjustable rotation of 270-degrees so you never miss any detail
Made from stainless steel with a slip-free matter surface and soft-touch grip
Maximum extension of just under 32-inches and retracts to just over 7-inches
Bluetooth compatible and provides a universal fit with most mobile devices up to 3.3-inches
Specification:
Brand

Mpow

Model

MBT8B-UKSD

Weight

5.6 ounces
Fugetek Lightweight Aluminum 32
See More Reviews
Don't ever miss a magic moment with this superb, highly adjustable selfie stick from Fugetek. Extending to an impressive 32-inches, it very compactly packs back down to just over 7-inches and is easy to operate and secure tightly in place. It features a fully removable and rechargeable remote which is operated wirelessly via Bluetooth so you can capture impressive shots no matter where you are. There are no batteries either to replace, which alongside its exceptionally portable nature, make it an excellent choice for any who loves to travel. You simply twist and lock into the extended position and you are good to go.
It's widely compatible with a host of devices thanks to a fully adjustable mount. Use it with a range of iPhones, Android as well as Galaxy devices. It's designed to look stylish and features all the functional performance you'd expect. With the Fugetek selfie stick on hand, you can literally extend your arm span to grab fun creative shots that otherwise you'd just miss out on capturing. With the addition of a safety strap included with your purchase, you really can take this stick with you anywhere and never worry about dropping it. If you love to capture memories, enjoy traveling but also have limited space (and short arms!), then this is an excellent solution. This is a twist-lock model which means that it can additionally be used to mount to a Tripod.
Key Features:
High-end lightweight aluminum 32-inch selfie stick
Securely locks in extendable a position
Easy pairing with most smartphone devices
Supplied with a convenient safety strap
Features a rechargeable removable Bluetooth remote
Specification:
Brand

Fugetek

Model

FT-565

Weight

4.8 ounces
Anker Bluetooth Extendable and Tripod Stand Selfie Stick
See More Reviews
Our final product choice in the best selfie sticks to be found right here on Amazon is the Anker Extendable Bluetooth selfie stick with wireless remote and Tripod stand. Presenting so many varied photographic opportunities, you can grab selfies to your heart's content, take amazing group shots, or even capture action scenes on your GoPro.
It's super versatile, highly adjustable and also universally compatible. This Anker selfie stick should work with just about any iPhone or Android smartphone. Providing 20 hours of wireless battery time, you should never miss out on capturing a fantastic moment ever again. Take your selfie stick with you wherever you go and use the pocket-sized remote control to snap the perfect pictures every time. It's built and designed to be extremely portable and is constructed from a lightweight aluminum alloy, so you will never tire of snapping photos. The phone cradle can be adjusted from 2.2 to 3.4 inches, allowing you to transition from using your phone to your GoPro device effortlessly. We almost forgot to mention the reach. An impressive 27.5-inches. Get ready to click away and always capture the perfect close up or high angled shot thanks to the versatility of the Anker Tripod selfie stick.
Key Features:
Dual modes allow you to switch between using a phone or a GoPro
Comes with a pocket-sized remote control
Convenient charging via Micro USB cable
Lightweight, highly portable yet durable aluminum-alloy construction
Fully adjustable Tripod selfie stick
Specification:
Brand

Anker

Model

A7163

Weight

5.4 ounces
Fugetek FT-568 Professional High End Alloy Selfie Stick
See More Reviews

See More Reviews



Fugetek FT-568 Professional High End Alloy selfie stick unit consists of 2 phone mounts: the screw mount and the spring mount. The screw phone mount can extend its length up to 4.2 inches and highly prevents your phone from slipping or dropping. The spring phone mount has an additional mirror attachment for your rear camera and fits a large phone, even one that has a thick case. The stick can be extended to a steady 49 inch long that easily makes your selfie look like it's been taken by a professional from a far view. The unit is made of durable material, ending with a strong-grip handle that's made of rubber material.
The selfie stick operates via Bluetooth and comes with a small remote control. The remote has a full battery life of 300 hours standby. It's strongly recommended that you use the provided cable for charging the Bluetooth remote.
An important note: this stick may be incompatible with camera other than iOS and new version of Android from 4.3 and beyond.
PerfectDay Self-Portrait Monopod
See More Reviews

See More Reviews



Aside from its incredibly low price, PerfectDay Self-Portrait selfie stick is up in the market and is compatible with most Android and Apple devices. It can be extended for up to 3.5 feet and makes taking photos feel like a breeze. You just have to plug the stick's cable on your phone, clamp it in its mount, extend it to your desired angle and press the built-in button on the stick's handle to capture.
This unit is also designed to be very portable that it can easily fit right in your pocket or in your bag without making a bulky mess inside.
Yoozon Extendable Bluetooth Selfie Stick
See More Reviews



Last but not the least, the Yoozon Extendable Bluetooth Selfie Stick is specifically designed to provide you a selfie stick that's lighter in weight and much portable than other monopod devices. With its rechargeable Bluetooth remote control, you can capture the best shots with this stick. Adding to this feature is the maximum extendable length of up to 28.7 inches to provide you a variety of shooting angles. The phone holder can also do a 360 degree rotation to accommodate your shooting needs.
This unit is backed by an 18-month warranty by the manufacturer.
See More Reviews

We all love taking great photos, but our hands can only do so much, and that's where the extendable selfie stick comes in. With this 2-in-1 selfie stick tripod with a built-in wireless remote, you can take professional pictures and videos without asking for help.
The remote control feature on the product allows you to take selfies or group pictures with the selfie stick or tripod. You can also extend the tripod between 7.9 to 27 inches, so you can use it to cover even wider angles. From regular photos and videos to facetime and skype meetings, this selfie stick is great on all fronts.
ATUMTEK Bluetooth Extendable Selfie Stick
See More Reviews

Take your selfies and photographs to the next level with the ATUMTEK Bluetooth Selfie Stick.  On this model, you get a quality aluminum extendable stick, a tripod stand, and a selfie stick. The extendable pole is made with aviation-grade aluminum, so that it's durable and sturdy. Rest assured that your phone will stay put while you take photos and record videos.
The Atumtek selfie stick includes a 270-degree rotatable phone holder that supports mobile phones' horizontal clips and vertical clamps. There's also a 180-degree adjustable angle that allows you to take your photos at several angles. Then, there's the Bluetooth remote control that allows you take professional shots by yourself.
Selfie Stick Buying Guide & FAQ
Q: How Many Types Of Selfie Sticks Are There?
A: Generally, there are 3 types of selfie sticks available in the market today: the Bluetooth, manual and cabled selfie stick.

Bluetooth Selfie Stick
This type of selfie stick may be considered as the easiest one to use as it operates via Bluetooth. This either comes with a small remote or a built-in button on the handle of the stick; which you have to pair with your device. All you have to do is to clip your phone on the holder, pair the Bluetooth devices, and just press to take the photo.
Manual Selfie Stick
This one is the opposite of the first type as using this stick is a bit harder. The stick works manually, which means, the process of taking photos with this consists of you setting a camera timer and tapping on it every time you're capturing a shot.
So using this, you have to clamp your phone on its phone holder, making sure that camera timer is on, and tap on the button on your phone and strike a pose while you wait for the timer to go off.
Cabled Selfie Stick
This selfie stick comes with a small cable which you plug in your smartphone after you clamp your phone to the holder. You don't have to pair your phone as once you plug the cable in, you're good to go. You just have to press the built-in button on the stick's handle to take a shot.
Q: Do All Selfie Sticks Work With All Types Of Phone?
A: Unfortunately, not all selfie sticks work with all types of phone. There are selfie sticks specifically designed to be compatible with Windows, Apple and Android phones. Some types of this unit can be used with both Android and Apple devices but not with Windows OS ones.
Q: How Do You Use A Selfie Stick?
A: Using a selfie stick is easy to figure out as it only depends on what kind of stick you have. With the Bluetooth selfie stick, you just have to pair your phone with the remote and it's all done; with the manual or standard selfie stick, you have to set a camera timer before you tap your phone to take a photo. Lastly, you just have to plug in the small cable in your phone when you clamp it on the stick's phone holder and then press the built-in button to take your picture.

Conclusion
The article talked about what you need to know about selfie sticks. Different selfie stick units were individually picked and reviewed to give you an idea to of what potential models are worth-checking out for future purchases. Hopefully, this article has been a help to you.