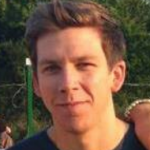 We all know that taking photos of a moment is the best way to treasure it and the generation we're currently living in proves that photography, professional or non-professional, has been part of our daily lives. Different types of cameras have been manufactured and introduced in the industry, accommodating people's photography needs. One of the most common picture-taking devices we have is the smartphone.
Like the camera units we all know, smartphones also need some equipment to let you capture the shot you've been wanting. Lenses and stands are available to take your photo-taking to the next level, and since people nowadays love taking photos of themselves, or what's known as "taking selfies", selfie sticks are out in the market.
Selfie sticks are just like monopods, but less expensive. These sticks are specifically designed to be like an extension of the human arm, being used by holding it in arm length to fit the user in the camera's frame. The purpose of this equipment is to help people take shots in different angles and in a farther viewing, allowing them to take not only selfies but also group shots.
The Best Selfie Stick
Having a bunch of the same unit but with a variety of features surely does make the shopping quite hard. So if you're looking to purchase a selfie stick, then you should definitely check this list out. Listed below is a choice list of 9 selfie stick products from different manufacturers, with each having a short summary on what features it offers.
Selfie Stick Buying Guide & FAQ
Q: How Many Types Of Selfie Sticks Are There?
A: Generally, there are 3 types of selfie sticks available in the market today: the Bluetooth, manual and cabled selfie stick.

Bluetooth Selfie Stick
This type of selfie stick may be considered as the easiest one to use as it operates via Bluetooth. This either comes with a small remote or a built-in button on the handle of the stick; which you have to pair with your device. All you have to do is to clip your phone on the holder, pair the Bluetooth devices, and just press to take the photo.
Manual Selfie Stick
This one is the opposite of the first type as using this stick is a bit harder. The stick works manually, which means, the process of taking photos with this consists of you setting a camera timer and tapping on it every time you're capturing a shot.
So using this, you have to clamp your phone on its phone holder, making sure that camera timer is on, and tap on the button on your phone and strike a pose while you wait for the timer to go off.
Cabled Selfie Stick
This selfie stick comes with a small cable which you plug in your smartphone after you clamp your phone to the holder. You don't have to pair your phone as once you plug the cable in, you're good to go. You just have to press the built-in button on the stick's handle to take a shot.
Q: Do All Selfie Sticks Work With All Types Of Phone?
A: Unfortunately, not all selfie sticks work with all types of phone. There are selfie sticks specifically designed to be compatible with Windows, Apple and Android phones. Some types of this unit can be used with both Android and Apple devices but not with Windows OS ones.
Q: How Do You Use A Selfie Stick?
A: Using a selfie stick is easy to figure out as it only depends on what kind of stick you have. With the Bluetooth selfie stick, you just have to pair your phone with the remote and it's all done; with the manual or standard selfie stick, you have to set a camera timer before you tap your phone to take a photo. Lastly, you just have to plug in the small cable in your phone when you clamp it on the stick's phone holder and then press the built-in button to take your picture.

Conclusion
The article talked about what you need to know about selfie sticks. Different selfie stick units were individually picked and reviewed to give you an idea to of what potential models are worth-checking out for future purchases. Hopefully, this article has been a help to you.