Best Work Gloves in 2021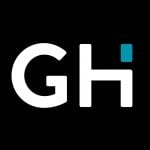 This product guide was written by GearHungry Staff
Support us! GearHungry may earn a small commission from affiliate links in this article.
Learn more
Anyone who works with their hands understands the importance of a good pair of work gloves. Work gloves not only help prevent slivers and blisters they also keep your hands warm when the mercury dips, keep them clean when you're potting plants and can save you from myriad other dangers including protruding screws and nails and repetitive shocks. Protective gloves then are essential gear for anyone who gets their back into their living. Below are the 10 best work gloves on the market today.
The Best Work Gloves
CLC 125m Handyman Flex Grip Work Gloves

Like most of today's leading edge work gloves the CLC 125M Flex Grip work gloves sport a hybrid design that's stylish yet tough, warm yet flexible and light but durable. They have a hook and loop cuff closure system that keeps them on your hands regardless of your activity and plenty of insulation so you don't have to freeze or leave them behind if your job takes you outside. Unlike yesterday's clunkers the Handyman Flex Grip features plenty of spandex along with Lycra side panels that take the glove with you when you move your fingers. As a result your grip and comfort are never compromised. 
Because we live in 2018 and not 1968 three of the fingers of the Flex Grip are modified to enable you to interact with touchscreens without having to take your gloves off. And to top it all off they're snag resistant and won't shrink when you clean them. The CLC 125M is not just well made, it's well engineered. The difference will win you over. Be sure to combine this with cool work boots from our list. 
Key Features:
Spandex back with added padded thumb and knuckles
Multipurpose use
Highly durable and long-lasting
Features a stretch-fit thumb design
Specification:
Brand

Custom Leathercraft

Model

125M

Weight

3.04 ounces
Ironclad General Utility Work Gloves GUG-04-L




The General Utility Work Glove from Ironclad is a work glove that's going to find favor with carpenters, heavy equipment operators, gardeners and just about anyone else who works with their hands on a regular basis. They're not going to set the world on fire with their innovative blend of design and materials. Instead, the focus is on durability and flexibility and providing you more than adequate protection from jobsite hazards. The double stitching throughout ensures these heavy duty gloves won't fail at the seams. The synthetic leather at the palm provides protection from splinters, nails, rope burn and more while the Velcro wrist closure keeps the glove firmly in place.
While knuckle protection is not as robust as it is in some other high-end work gloves Ironclad redeem themselves with the terry cloth thumb backing for wiping away sweat. Something we'd like to see other manufacturer's take note of. And let's not forget the articulated, touchscreen-friendly fingertips and the fact that they're machine washable. So make sure to always keep these handy in your tool bag.
Key Features:
Easy to wear and remove
Thermoplastic knuckle protection
General Utility Gloves
Supports machine washing
Specification:
Brand

Ironclad

Model

GUG-04-L

Weight

3.2 ounces
Mechanix Wear MFF-05-010 FastFit Work Gloves

To get the best out of your work, you sure need the best tools to work with. This is even more essential for professions that are more handiwork in nature. Having a good understanding of the inputs of mechanical work, Mechanix Wear, manufacturer of this Mechanix FastFit Gloves, has used materials and techniques to offer superior flexibility. This is thanks to the breathable TrekDry material that form-fits the back of your hand, helping to keep them comfortable and functional as you go about your daily work. What's more, a D30 palm padding protects your palm from direct impact by absorbing and dissipating high-impact energy force and vibration. And as it's common in the course of your work to remove your gloves to get the job done more efficiently with your bare hands, this can now be eliminated with the Mechanix FastFit Gloves. Thanks to its stretch elastic wrist closure that not only provides a secure fit to your wrists but also allows for an easy-on, easy-off maneuvering in-between tasks.
Mechanix, through these gloves, has included every quality that will ensure you get the best output from your work. The manufacturer uses a second layer of materials to reinforce the thumb and index finger to extend wear to your most active digits. Also added is a thermoplastic rubber impact to protect the back of your hand, from the tips of the fingers to the top of the wrist. Above all, you get to work with confidence and joy this 0.6mm synthetic leather glove that is touchscreen capable. Thus, enhancing increased output from your work. For more quality gear like this, check out our guide to the best anti vibration gloves.
Key Features:
Provides maximal dexterity and durability
Features thermoplastic rubber impact protection
Features a protective closure
Easy removal between tasks
Specification:
Brand

Mechanix Wear

Model

MFF-05-010

Weight

2.24 ounces
Carhartt Men's The Dex II Glove

Carhartt was founded on a solid foundation of honesty. Since 1889, they have produced top-quality work gear for people of every profession. A clear exhibition of passion, hard work, dedication, and honesty is what has kept the company vibrant through the many generations and today, they are a leading brand in the garment production industry. As a global brand, Carhartt is known for making most of the finest work gloves and accessories in the US and their Dex II Glove is a well-fashioned unit that exhibits the quality they are known for.
It measures two by seven inches in height and width; respectively, a perfect fit for every average hand. Plus, an elastic cuff ensures that it fits well on the hand. Additionally, a combination of polyester, spandex, and polyurethane form the foundational material base for the gloves which also give a robust and desirable feel and texture; making it ideal for the best user experience. Furthermore, the gloves come with a hook and loop closure which means that you can easily open up space to wear and remove at any time. Overall, the Dex II Glove also features a textured and breathable spandex that enhances user comfort, also coming with cowhide reinforcement for added durability, increasing its lifespan for the best value for money.
Key Features:
Features system five synthetic leather wrap caps and knuckle protection
Multipurpose Glove
Built with highly durable materials
Features a hook and loop closure design
Specification:
Brand

Carhartt

Model

A659

Weight

1 pounds
Superior MXBE Clutch Gear Mechanic Work Gloves




When you first catch a glimpse of the Superior MXBE Clutch Gear Mechanic Gloves you may mistake them for a pair of fashionable winter gloves. They're that handsome. The good news is that they perform as good as they look. The synthetic leather in the palm provides the glove a toughness most standard work gloves can't compete with while the form fitting design enables a sure grip and all the dexterity you need. Meanwhile the stretch nylon back plays host to knuckle pads fashioned from neoprene and the forchette inserts between the fingers enhance breathability to optimize comfort. And while they're not waterproof gloves they're pretty close.
At the base of the thumb there's generous reinforcing that ensures that critical area won't become a fail point. As an added bonus there's an ID label at the wrist that allows you to make sure no one "accidently" walks off the jobsite with your gloves. If you work in the building trades, this gloves will come in handy, as well as portable workbench from out list.
Key Features:
Water repellent surface
Micro-suede synthetic leather palms
Reinforced at the thumb crotch
Neoprene knuckle pads
Form fitting design
Specification:
Brand

Superior Glove

Model

MXBE/M

Weight

3.36 ounces
Handlandy Men's Work Gloves




Handlandy Men's Work Gloves fit snug to your hand and provide you a firm grip on your power tools, forklift controls or AR15. They have a flexible, breathable spandex back wall that's buttressed by a foam padded knuckle region and both the index and middle finger on each hand has a touchscreen capable tip, because this is the 21st century after all. There's durable synthetic leather in the palm that not only ensures long life but protects your hands from potentially dangerous nails, screws (make sure to also check our cool screwdriver sets guide), metal shards, hot surfaces and broken glass.
The Velcro wrist closure is simple and reliable, the double stitching throughout means your gloves won't fail at the seams like so many cheap safety gloves do and the extra padding behind the synthetic leather palms reduces wear and tear on your hands when you're operating the jackhammer for hours at a time.
Key Features:
Reinforced leather gloves
Foam padding over the knuckles
High quality double stitching throughout
Articulated fingertips are touchscreen compatible
Spandex back is breathable and flexible
Specification:
Brand

Handlandy

Weight

2.4 ounces
JORESTECH Multipurpose Work Gloves




The silicone dots of the JORESTECH Multipurpose Work Glove are as hypnotic as a lava lamp but also make for a sure grip and extreme comfort regardless of what you've got a hold of. The spandex back of the glove provides a high degree of breathability and ensures your movements are never constricted. There's also plenty of neoprene padding in the knuckles. That's pretty common these days but it seems particularly well executed here. The aforementioned silicone dotted grip helps reduce stress buildup on your joints, particularly your wrists, and will certainly appeal to carpenters and those who frequently work with power tools.
The gloves display a high degree of abrasion resistance throughout and the formidable hook and loop closure system means they're not going to go flying off with little provocation. There are also spandex panels between the fingers that promote greater flexibility as well as industry-best touchscreen articulation in the fingers.
Key Features:
Spandex back with neoprene knuckle pads
Ultra-effective hook and loop closure system
Highly abrasion resistant
Synthetic leather palms for added protection
Shock absorbent silicone dotting through the palms
Specification:
Brand

JORESTECH

Model

GM-002

Weight

2.4 ounces
Mechanix Wear Covert Tactical Gloves

If you're looking for stylish safety gloves that are going to woo the crowd at the country club Mechanix Wear Covert Tactical Gloves are not for you. If, however, it's comfort and performance you seek in a work glove then you owe it to yourself to consider these Mechanix Wear gems next time you're in the market. As the name implies these gloves aspire to be more than something you wear when hammering a few nails or planting a shrub. They want to be the go-to glove for SWAT team members, military types and anyone else with a mission beyond simply making a living.
The lack of pizzazz in the design is perhaps fitting for gloves that want to be taken seriously. And that's fine because for the most part the Covert Tactical Glove lives up to its hardcore billing. The seamless, single piece palm construction minimizes the chance of getting snagged and makes for a much more sensitive grip. The TrekDry material wicks away moisture and keeps your hands cool and comfortable and the spandex backing enhances flexibility. If you are looking to upgrade your tools, then make sure you read our cordless drills review or our torque wrench review.
Key Features:
Hook and loop closure mechanism
TrekDry, synthetic spandex and leather gloves
Nylon storage loop at the wrist
Seamless synthetic rubber palm
100% machine washable
Specification:
Brand

Mechanix Wear

Model

MG-55-010

Weight

1.6 ounces
Vgo High Dexterity Heavy Duty Mechanic Gloves




At the other end of the design spectrum from Mechanix Wear we have the Vgo High Dexterity Heavy Duty Mechanic Gloves. These gloves are an eyeful right out of the box but the various touches are not cheap, attention getting stunts. They serve real-world purposes that make this a work glove to be reckoned with. Let's start with the thermal plastic rubber guards that run the length of the fingers. These look like a design afterthought but actually deliver first rate protection from pinching and impact events. Then there are the rubber patches in the palms that provide a solid grip and welcome protection from potential hazards like nails and metal shards.
This is also one of only a handful of work gloves that offer terry cloth backing on the thumb that enables you to wipe away sweat. And also one of the few that offers reinforced fingertips across the board in addition to touchscreen capable articulation in the thumb and index finger.
Key Features:
Thermal plastic rubber padding on knuckles and along the fingers
Touchscreen capable index finger and thumb
Terry cloth backing on the thumb
Reinforced fingertips
Leather reinforced palms
Specification:
Brand

Vgo

Model

SL8849P3-G-XL

Weight

1.05 pounds
Mechanix Wear – M-Pact Gloves

The second pair of Mechanix Wear gloves on our list head off in a different design direction than the first and embrace what's possible in a work glove instead of what's minimally necessary. Like the Vgo High Dexterity gloves we just profiled these Mechanix Wear gloves feature thermoplastic rubber guards in the knuckle and down the length of the fingers (notably sans the index finger however). There's what the company call "D3O" padding in the palm, which is highly shock resistant no matter what you call it and mesh construction about the back of the glove that keeps your hands cool even when the rest of you is sweating.
There's an impact guard designed specifically to protect the knuckle of the index finger, a thermoplastic Velcro closure at the wrist that holds the glove firmly in place and articulated thumb and index fingers for working with touchscreen panels or your tablet. You may also like to check our selection of the best hiking gloves for more great items like this.
Key Features:
Double stitching throughout
Thermoplastic rubber knuckle and finger guards
D3O palm padding under synthetic rubber
Dedicated index finger knuckle guard
Machine washable protective gloves
Specification:
Brand

Mechanix Wear

Model

MPT-58-011

Weight

5 ounces
Carhartt Men's Grain Leather Gloves




Only Carhartt would have the audacity to embrace a throwback and largely obsolete work glove design and be able to breathe new life into it for 21st century applications. The minute you slip your hands into their Men's Grain Leather Work Glove you'll realize these are not your father's work gloves even though they look just like them. You'll notice the ultra-soft, brushed poly lining and won't be able to deny how warm the Thinsulate insulation keeps your hands on those days when puddles on the jobsite are frozen solid.
While these won't win any awards for being the most flexible, form-fitting heavy duty gloves on the planet they're really not designed for those who spend their days perusing schematics on their tablet or wiring junction boxes. They're more for landscapers, day laborers and steel workers, or anyone else who deals with big things that have to be moved about safely. We have also covered best Carhartt jackets, so check them out and combine them with your new Carhartt gloves.
Key Features:
Cotton duck and cowhide shell
Thinsulate insulation
Soft brushed poly lining
Generous safety cuff
Hand washable
Specification:
Brand

Carhartt

Model

A518

Weight

1 pounds
G&F Nylon Knit Nitrile Coated Work Gloves




We wrap up this list of the 10 best work gloves with a bit of an outlier. The G&F Nylon Knit Nitrile Coated Work Gloves are a glove apart from the mainstream. The goal of the design team at G&F was to create a pair of safety gloves that emphasize sensitivity while retaining as much practical protection as possible. And what the glove gets right in that regard, it gets very right. The Nitrile shell is extremely breathable but also tougher than it looks and provides a very secure grip in all conditions. The women's version is also available in a variety of attractive colors.
So if you are a project manager who is physically on the jobsite a lot but needs to keep in touch with the architect and developers via your mobile devices you might want to try these. Likewise, electricians who need protection but also need to preserve dexterity will likely find these to be just what the doctor ordered.
Key Features:
Form fitting one piece seamless construction
Nitrile coated nylon shell is breathable and durable
Optimized for touchscreen use
Lightweight and affordable
Machine washable
Specification:
Brand

G & F Products

Model

1520L-3

Weight

4 ounces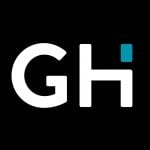 The best!
Gear, gadgets & stuff for men
Straight to your inbox