Best Weeding Tools In 2022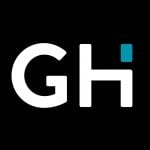 This product guide was written by GearHungry Staff
Last Updated
May 15, 2022
GearHungry Staff
GearHungry Staff posts are a compilation of work by various members of our editorial team. We update old articles regularly to provide you the most current information. You can learn more about our staff
here
.
GearHungry may earn a small commission from affiliate links in this article.
Learn more
Yard work is often tedious and back breaking. Weeding the garden is dull and never-ending. If you feel that the weeds are growing faster than you can pull them out of the ground, it's because new weeds tend to sprout within days of you clearing your yard.
Conventional weeding involves pulling out every single weed, one at a time. The trouble with this method is that parts of the weeds get left behind in the soil to grow again another day. That means that in a matter of days or weeks, your garden will need weeding again.
Fortunately, there is a faster and simpler way to pull weeds from the ground and weeding tools make it possible to get those unsightly botanicals out without bending over for hours on end. The best weeding tools will help you get your garden looking nice and neat again, without breaking your back.
The Best Weeding Tool
Fiskars 339950-1001 4-Claw Weeding Tool
Say goodbye to backbreaking weeding with this handy gardening tool. The long handle makes it easy for the avid gardener to control the spread of weeds without bending over or kneeling on the ground. The stainless steel claw grabs the offending weed, roots, and all for a more permanent weeding solution without chemicals. This weeding tool features a viewing window in the foot pedal so you can more easily see the weed as you remove it from your garden and the ergonomically designed handle makes the entire job of weeding quick, easy, and efficient. Fiskars 339950-1001 is one of the best wedding tools you will ever own and one you'll love using.
Some garden tools are so simple in design, yet they work extremely well. That's an appropriate description for Grampa's Weeder. The handle is 45 inches long so you can spare your back and knees when removing those unsightly weeds from your garden. This weeding tool removes weeds roots and all with one simple motion and with the roots gone, the weeds won't grow back as fast. Grampa's Weeder is the original weeder that has been keeping yards tidy since 1913. If you have a weed problem but worry about using chemicals around pets and children, then this is the weeding tool for you. It has been designed to last so you'll save money on expensive and toxic chemicals. This also makes a perfect gift for gardeners in your life.
CobraHead Original Weeding Tool
The best weeding tools are those designed by serious gardening enthusiasts and this CobraHead Original Weeder has been built by gardeners with many years of hands-on gardening experience. This one features a cobra-like head that is very simple to use which is a bonus for everyone from gardening pros and beginners alike. The tempered steel blade cuts right through the soil to lift and remove even the most stubborn weeds and the recycled plastic hand is easy to grip whether you are left or right handed. You'll love this simple, yet effective weeding tool and you'll make short work of getting your garden neat and tidy again. So put on your gardening gloves and start weeding!
Yard Butler Rocket Weeder
The beauty of using this Yard Butler Rocket Weeder is that it is environmentally friendly. That means no nasty chemicals and you'll get a great result when clearing your garden of those nasty botanical invaders. No more pulling up parts of the weed, this baby enables you to get a firm hold on the entire weed so you can pull it cleanly out of the ground – roots and all. The design is ergonomically comfortable in your hands and the long handle means your back doesn't need to bear the brunt of all that strain. Made from powder-coated steel and solidly constructed, this weeding tool turns a weekend job into child's play so you can relax and enjoy the rest of your precious time off. Durable and built to last, you can pull all your weeds in short time and eject the weeds for hands-free garden maintenance. Our handy guide to the best hedge trimmers offers more great gardening tools so check it out.
Bond Manufacturing LH022 Fiberglass Garden Wiggle Weeder
Most people can't think of anything worse than wasting an entire weekend on yard work. Naturally, they'll look for any tools or implements to make the job easier and less time-consuming. Cut your weeding time to shreds with this Bond Manufacturing weeding tool. The sharpened edges on this tool can penetrate deep into the ground to get to the very roots of even the toughest of weeds and the long handle gives you the ability to get the weeding job done without bending and kneeling. Simply walk around your garden and get the weeds out. The tempered, heat treated steel heads have been designed for greater strength and will last a lot longer, no matter how much weeding you do. This weeding tool is also great for loosening the soil so once the weeding is done, you can get your garden ready for plants that are more pleasing to the eye. For all gardening enthusiasts, we have prepared a selection of the best riding lawn mowers so check them out.
Radius Garden 205 Pro Ergonomic Stainless Steel Weeder
If you are looking at an all-round weeding tool, choose one that a professional gardener would use. This Radius Garden 205 Pro Ergonomic Stainless Steel Weeder almost does all the work for you. The blade is made from super strong stainless steel and the resin-encased carbon steel shaft are durable enough to tackle even the largest gardens in a short amount of time. The Natural Radius O-Handle Grip is ergonomically designed and patented so you can get your hands around it without pressure or straining those delicate joints and the extra wide, elevated step gives you all the leverage you need to really dig deep into the weed beds for quick and easy removal. This is a premium pick weeding tool when you want to garden like a pro. If you don't have a big garden, you can consider using one of the plant stands from our list and still have beautiful plants on your terrace. 
Gardena 8928 Hand Patio Weeder Combi System
Weeds in garden beds and lawns are a nuisance, but because they blend into their surroundings, they're barely noticeable until you get up close. But when they rear their ugly heads in walls, patios, and walkways, they're downright hideous to look at. That's when you need a tool like this Gardena 8928 Hand Patio Weeder Combi System. This weeding tool is made from high-quality steel that is rust-resistant and tough enough to last you a lifetime. It will remove all types of weeds in the cracks and crevices around your home and if you don't like the idea of bending or stretching, you can attach this need weeding tool to a combi system extension handle for those hard to reach places where weeds appear.
Weeding Tool Buying Guide & FAQ
Features To Look For In Weed Removing Tools
Sharpness –The best weed removing tools don't just remove the parts of the weed on the surface of the ground, they need to go a little bit deeper into the root system. That's when you will appreciate a nice, sharp tool to cut into the ground so you can remove as much of the weed as possible, including the roots. By being this through with your weeding you are less likely to leave any parts of the weed behind and this means the weeds will be less likely to grow back. The more you can hinder the growth of new weeds, the less weeding you will need to do. Check the blades of the weeding tool and make sure they are sharp enough to cut deep into the soil and remove the entire weed.
Maintenance –One thing you don't want to do with your weeding tools after you've just spent hours clearing your garden with it, is to spend more of your precious time cleaning, lubricating and tightening your tool. Look for weeding tools with as few moving parts as possible. Also, look for materials that are rust proof and sturdy. Obviously, as you will be using your weeding tool in the dirt, it's inevitable that your tool is going to get dirty. Shake off any excess dirt and soil from your weeding tool when you have finished your yard work and wash off the rest of the muck. You should then let it dry completely before putting it away. If there are any moving parts on your weeding tool, lubricate these parts after you have cleaned the weeding tool to stop them from becoming stiff in between uses.
Head Types
Knives – Weeding tools featuring a knife type head are the most common type found in weeding tools because of their simplicity. They are designed to cut through soil and chop the weeds to shreds, yes, even the toughest ones. These are great to plunge deep into the ground around the weed so you can lift it out completely. At the same time, you can also take a few stabs at the soil to aerate it which will benefit the plants you've decided to keep. The knives are also practical when you want to scrape out weeds from pavers, gaps in concrete and any weeds that have sprouted on the outside of your house and other areas where they shouldn't be.
Hoes – These types of weeding tool heads are incredibly simple to use and it serves the double purpose of cultivating the soil once you've removed the weeds. It requires very little effort to get your garden de-weeded. You simply plunge the head into the soil in front of the weed and pull the weeding tool towards yourself, bringing the entire weed up and out of the ground. You can then shake off any excess dirt from the weed and after a few more stabs at the dirt with this type of weeding tool, you'll have a nice, soft garden bed again. A weeding tool with a garden hoe type head is great for clearing weeds quite fast and giving the soil a good turn at the same time.
CobraHead – Simplicity is what you get when your weeding tool has a CobraHead. It looks weird at first, but once you take this tool into your hands you will quickly realize how practical and easy it is to use. The shape alone makes it easy for the blade to dig into the soil to remove weeds and cultivate the soil at the same time. The design itself is ergonomically good for your hands as it allows for the natural movement of your hands as it does the work without overexertion.
Rake – A weeding tool with a rake head is excellent when you want to remove a cluster of small weeds. You simply pass this weeding tool over the weeded area. This action loosens the soil making it simple to pick up handfuls of such weeds and discarding them. Any weeds left behind will be sufficiently displaced so that further growth will not be possible. They will then deteriorate and become mulch for the surrounding foliage you actually want growing there. The other main benefit of a rake head weeding tool is that you can use it as a rake to pick up any organic matter leaving your garden beds neat and tidy and you'll also aerate the soil allowing your plants to grow better and stronger.
Digger – A digger head on your weeding tool is great for tackling larger and more stubborn weeds like dandelions, thistles, and other thicker, more difficult weeds. Digger heads are practical at removing the entire weed, right down to the roots as you can plunge them deep into the ground to the very tips of the roots. These also work well at removing weeds that are growing in close proximity to each other as you can remove entire clusters in one blow. They can also be used to dig into freshly cultivated soil when you want to plant seedlings.
Types Of Weeding Tools
Short Handled –When you want complete control over the weeds in your garden then short handled wedding tools are the way to go. These are ideal when you have plants growing close together as the shorter handle makes it easier to control where you strike the tool. The benefit of short-handled weeding tools is that you are less likely to miss the weeds and hit your prized plants. These are easier to use when you are kneeling on the ground as it brings you into closer proximity with your garden which will further increase your control during weeding.
Long Handled –If your back and knees screech in protest every time you decide to do some weeding in your garden, then long-handled weeding tools may be the best for you. The longer handle allows you to get right to the bottom of your weeding problem without bending or kneeling, yet you can still get the tedious job of weeding done like a pro. Some long-handled weeding tools have the extra feature of being able to pick up the weed and discard it so you won't even need to bend over to pick up the weeds once you've removed them from the soil.
Weed Tool FAQ
Q: Why do I need a tool to deweed?
A: Technically speaking you don't need a tool to de-weed your garden. However, the right tool will make the job a whole lot easier. Most often when it comes time to pull the weeds from your garden, the surface of the soil in your garden beds will have hardened considerably. If you do start to pull at the weeds, you will only remove the tops of the weeds, and even that is questionable. With so much of the weed left behind, it could only be a matter of days before the weeds start growing again. A weeding tool digs into the soil which loosens it sufficiently enough to pull the weeds out of the soil, roots intact.
Q: What is the best way to keep weeds at bay?
A: One of the best ways to keep weeds at bay is to cover your garden beds with mulch. Weeds generally need lots of light to grow, so the layer of mulch will prevent the light from getting to them. Place the mulch around the plants you are intentionally growing and stop the weeds from growing. The best time to weed your garden is when the ground is wet. At this time, you can get your weeding tool to do most of the work and all you will need to do is to pull the weeds out of the ground. When you do, try and remove the entire weed, roots and all. Also, nip off the heads of any weeds as soon as you see them. Many of these contain hundreds of seeds which will further exacerbate your weed problem. Don't let this weed heads mature. The wind can disperse them all over your yard giving you weeding work almost all year round.
Sign Up Now
GET THE VERY BEST OF GEARHUNGRY STRAIGHT TO YOUR INBOX