Best Soil PH Meters In 2022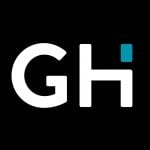 This product guide was written by GearHungry Staff
Last Updated
May 11, 2022
GearHungry Staff
GearHungry Staff posts are a compilation of work by various members of our editorial team. We update old articles regularly to provide you the most current information. You can learn more about our staff
here
.
GearHungry may earn a small commission from affiliate links in this article.
Learn more
Whether you want to make sure you eat organic vegetables or have a passion for gardening, growing your own crops can be rewarding. But there is more than just seeding and watering your plants. Testing the quality of the soil is also crucial; that's why you need the best soil pH meters. This handy instrument will let you know how acidic your soil is, so you can take the necessary steps to adjust it.
There are various types of soil pH measurement units, including strip tests, chemical dye tests, and electronic meters. From the myriad of available products though, only ten have made it to our list. Check them out below.
The Best Soil PH Meter
Luster Leaf 1601 Rapitest Soil PH Meter
The Luster Leaf 1601 Rapitest Test Kit brings outstanding value for money. This chemical dye pH meter is simple enough to use by the novice, yet accurate enough to satisfy the professional gardener or landscaper. It contains components to test the acidity of your soil for 10 times and comes with a handy list with the soil pH preference for over 450 plants.
Besides the soil pH test, the kit also comprises tests for nitrogen, phosphorus, and potash. These are important nutrients for the plants, and you can use this soil testing kit to check their level in spring, fall, and periodically throughout the growing season.
Perhaps the greatest feature of this kit is the patented color comparator and capsule system that gives you the result quickly and accurately.
Just take a sample of soil, mix it with water, and transfer some of it to the color comparator. Throw in a bit of powder from the right capsule, shake, and watch how the color develops. Compare it against the color chart to get your results in just minutes.
Ideal for users of all levels and rather inexpensive, this is one of the best soil pH meters.
Key Features:
Four soil test kits for pH, N, K, and P
Detailed instructions included
Patented color comparators
Specification:
Brand

Luster Leaf

Model

1601

Weight

6.4 Ounces
Easy to use kit ideal for beginners
Soil pH preference chart for various plants
Inexpensive
Replacement capsules are hard to find
Sonkir MS02 3-in-1 Soil PH Meter
If the chemistry is not your thing and you'd rather read the results on an analog screen, check out the Sonkir MS02 3-in-1 Soil Tester. This handy device tests soil moisture, pH value, and sunlight level of the plant, letting you know if you've seeded it in the right spot. Accurate and reliable, it's also ridiculously easy to use. It needs no batteries, and all you have to do is stick the sensor probe about 4 inches deep into the soil.
Its double-needle detection technology enhances both testing speed and result accuracy; just toggle the switch in the right position and wait until the pointer stops swinging, then read the value on the dial. Ideal for both outdoor and indoor use, lightweight and portable, this is another excellent soil pH meter to test the soil of your garden or plants on your potting bench.
Key Features:
3-in-1 function
Simple, analog system
Easy to carry around
Specification:
Brand

Sonkir

Model

Soil Tester

Weight

3.2 Ounces
Requires no batteries and is easy to use
Suitable for pot and garden soil
Lightweight and portable
Kelway Soil pHD Soil PH Meter
An interesting pH tester, ideal gift for gardeners who don't mind to drop some bucks, the Kelway Soil pHD Soil Acidity Test is up to an extent similar to the Sonkir. It won't measure moisture and sunlight, but it still uses a probe you'll have to stick into the ground.  The device utilizes a tiny flow of electricity running through two metal plates to measure the pH, indicating the value on a dial.
Just like other probe meters, it doesn't require a power source; however, there are mixed feelings about its accuracy. Some users claim the tester might return random values. When checked against other testers, however, we experienced none of this. We also like its handheld size and that it's easy to operate. Easy to use and reliable, this is a great device if you don't mind its heftier price.
Key Features:
No power source or chemicals required
Hand-held size
Very intuitive and easy to operate
Analog readings
Specification:
Brand

Kelway

Model

Soil pHD

Weight

13.9 Ounces
Accurate readings
Simple to use and maintain
No power source required
Environmental Concepts pH7 Dual Probe Soil PH Meter
If you couldn't care less about moisture and light measurements but like the two probe concept, the Environmental Concepts pH7 might be the right soil pH meter for you. This simple device is similar to the other probe testers on this list, but it's built to only test the pH level of your soil. This simpler construction comes with benefits. On the one hand, the unit's permanently calibrated, which means more accurate results. They are displayed on an easy to read logarithmic scale, and what's even best, it measures almost the entire pH scale.
Coming with full instructions and indications on adjusting the pH, this meter will surely help you grow healthy plants. However, it will only return accurate readings if you use it right. Don't just stick it into the ground. You'll have to get a soil sample and mix it with distilled water, then read the pH. Simple maintenance involves cleaning the probes before and after each reading; if used right, you can expect it to help you help your plants to thrive. For more great tools that can make you a successful gardener, check out our guide to the best garden forks.
Key Features:
Simple probe pH tester
Cleaning pad included
Comes with full instructions
Specification:
Brand

Environmental Concepts

Model

pH7

Weight

2.4 Ounces
Wide pH scale and analog readings
Accurate results
Indications for adjusting and maintaining the pH level
No batteries required
More laborious reading process
Less versatile than other meters
Environmental Concepts 1662 Professional Soil Test Kit
Another entry from Environmental Concepts, this professional soil pH test kit is very easy to use. It contains 40 tests, 10 of each for measuring the pH level, nitrogen, phosphorus, and potash. Ideal for hobbyists, classrooms, and professionals, this liquid-based testing will let you have some chemistry fun while caring for your plants. Mixing substances with the soil to get a reaction is not only educational; it can also be a way to entertain the kids while teaching them some gardening basics.
1662 Professional Soil Test Kit is really easy to use and comes with detailed instructions alongside extensive soil and plant care guidelines. Due to its qualitative rather than quantitative measurement, you won't get precise results though. Nevertheless, the test is really accurate, and it will give you a fair idea of the status of your soil. The kit comes stylishly packed in a plastic case that's easy to carry around. If 40 tests are insufficient, you can also choose one of the other options, that come with 80 or 200 tests respectively. 
Key Features:
Color code test for soil pH and three nutrients
Various purchase options
Instructions and soil care indications booklet
Plastic case
Specification:
Brand

Environmental Concepts

Model

1662

Weight

12 Ounces
Reliable, accurate results
Easy to read color scales
Plant pH preference list
Gardening and soil altering tips
Requires correct mixing of solutions and soil sample
Some plastic components seem flimsy
Gain Express Soil pH& Moisture Meter
Whether it's for commercial use in vineyards and orchards or home use in gardens, planters, or for a perfect lawn, this pH and moisture meter from Gain Express is another promising device that can help you check the status of your soil. This single probe dual meter checks both the pH level and moisture level, a great thing if you want to identify any problem and help your plants thrive. Due to its robust probe construction, this device is a one-off investment you'll be able to use for a long time.
It measures the pH in the 3-8 range with a ± 0.2 pH accuracy. The long and slender electrode is also durable, so you'll be able to use this meter for the years to come. We also like that it's self-powered. You need no battery to operate it, which means complete peace of mind and a readily available meter whenever you need. And to always be sure your plants have enough water to thrive, check out our list of the best garden hose nozzles.
Key Features:
Self-powered probe soil pH meter
Waterproof metal electrode
Accurate and reliable pH readings
3-8 pH measuring range
Specification:
Brand

Gain Express

Model

ZD-06

Weight

6.4 Ounces
No preparation or calibration needed
Professional-grade soil pH meter
Fast readings of pH and moisture
Moisture readings are not always accurate
VIVOSUN pH & TDS Meter Combo
If you're a fan of the digital world, check out the VIVOSUN pH & TDS Meter Combo. These digital devices are as easy to use as an analog probe meter, and conveniently display the results on LCD screens. This combo pack contains two meters, a yellow one for measuring the pH and a blue one to check the level of the total dissolved solids in the water you give to your plants.
You might wonder why should you measure the pH level of the water, but if you didn't know by now, any liquid that drains into your lawn or garden could significantly alter the composition of the soil. If you have pH or nutrients problems, you can solve these issues more efficiently by ensuring that the water is adequately acidic or alkaline. Furthermore, you can even test the soil's pH by dissolving a sample in the water.
Measuring the full pH range from 0 to 14, reliable, and quick, this is more than an excellent instrument for gardening. You can also use it to test the water pH level in an aquarium, regular or above ground swimming pool, or even the water you drink.
Key Features:
Water pH and TDS testing meters
Digital measurements
Accurate results displayed on LCD
Specification:
Brand

VIVOSUN

Weight

4.8 Ounces
Suitable for a wide range of applications
Lightweight and portable
Easy to use and handle
Reads pH and TDS in most liquids, including water with soil
Each meter requires a battery
Bluelab 716441 Combo Meter For Plant Germination
Another digital soil pH meter we really like is this one by Bluelab. This advanced meter is ideal for the professional gardener. It checks the pH, conductivity, and temperature within a solution, letting you know if you need to make any adjustments or add nutrients. Although you can use it for the garden, it's much more appropriate for your germination nursery.
Lightweight and portable, Bluelab 716441 Combo Meter fits well in a pocket, and it's easy to hold in your hand, even with gardening gloves. The large and easy to read display brings further value, while a simple push button allows for a quick calibration for measuring the pH. It even has a successful pH calibration indicator, and you'd be thrilled to know that it requires no calibration for measuring conductivity and temperature. Accurate enough for the pros and simple enough for the novice, this soil pH meter is no doubt one of the greatest to add to your gardening instruments collection.
Key Features:
Simple operation
Alkaline batteries included
Large LCD screen
Specification:
Brand

Bluelab

Model

BLU2300E

Weight

5.3 Ounces
Easy to calibrate and measure pH
Replaceable double junction pH probe included
Low battery indicator
Over and under range indicators
Soil PH Meter Buying Guide & FAQ
How We Chose Our Selection Of The Best Soil PH Meters
A soil pH meter is an essential gardening instrument that lets you know what adjustments you have to make to help your plants grow. Using an ineffective meter is not only useless; it may actually be detrimental if you make the wrong pH adjustments. That's why we used rigorous criteria when choosing our selection, including:
Price – Like with anything else, the price is not necessarily an indicator of quality. Nevertheless, it's an important criterion when deciding which meter to buy, especially for amateurs. All meters that have made it to our list bring exceptional value for money while satisfying all budgets.
Brand – Testing the pH of soil it's not the same thing as testing the pH of a liquid. That's why we only considered brands renowned for their gardening or lawn care products. Every meter or test kit featured in this article was designed specifically for gardening or landscaping purposes.
Reviews – It is useless to deny it. Customers reviews are the most powerful tool you can use to assess the quality of a product. We read hundreds and only selected those soil pH meters praised for their reliability and accuracy.
Features To Look For In Soil PH Meters
Whether you're a seasoned gardener or a novice, there are a few essential things you should look for in soil pH meters.
Ease of use – It doesn't matter if you have a Ph.D. in chemistry or not. The soil pH meter or kit you have must be easy to use. Look for tests or kits that return easily readable results. Chemical dye kits may be a bit trickier to use by someone with no chemistry knowledge; on the other hand, probe style meters only require you to stick the probe into the ground or diluted soil sample.
Accuracy – The most important thing to check is the accuracy of the device you're using. If used correctly, chemical dye kits return accurate results, although they won't return a specific value. To ensure accuracy with a probe meter, it is recommended to test multiple times and make an average. You can also take a soil sample and send it to your local lab to compare the results against your meter's readings. That's a quick and sure way to assess the accuracy of your instrument.
Probe Depth – The golden rule to keep in mind is that you have to measure the pH at the root level. The actual depth depends on the plants you grow and can vary from 2 to 10 inches. Longer probes that work at lower depths are more versatile than those with short probes. Alternatively, get a pH meter that requires a diluted soil sample. In this case, you can collect the sample of soil at any depth without worrying about the probe's length.
Range – Not all soil pH meters were created equal. Analog probe meters usually measure the pH in the 3-8 range. This is great for mature plants, but seedlings may require a bit more of control. For them, a digital meter developed for plant germination could be a better choice, as their range covers the entire pH spectrum from 1 to 14. Chemical dye tests can also offer pretty accurate results that cover the whole pH range.
Power Source–Chemical dye and probe meters are simple to use and require no power source. Digital meters usually require batteries. It is ideal to check the battery type they require and make sure they are readily available on the market; most units use either CR2 or AAA alkaline batteries.
Additional Features – Besides the pH, you might also want to test the level of nutrients, moisture, or light your plants get. It is easy to find kits or meters tailored to your needs, so just choose the one that best fits your requirements.
Soil PH Meter FAQ
Q: How accurate is my soil pH meter?
A: Accuracy depends on a number of factors, including the quality of the device, correct use, but also the range they cover. The most important pH range soil is between 5 and 8, so it is recommended to get a meter that covers a shorter range that includes this interval rather than a wider one. To ensure accuracy, always test the same soil sample four or five times and make an average.
Q: Will my soil PH meter work for indoor and outdoor use?
A: Most pH meters work for both indoor potted plants and outdoor use; this is usually specified in the product's manual or instructions.
Q: How should I care for my new soil PH meter?
A: If you want to make the most out of your new soil pH meter, keep the probes clean, and always wipe them with a clean cloth before taking a measurement. Most meters tend to lose their accuracy if left in the ground for too long. Once you've measured the pH, place the meter in a storage case or pouch, and store it in a dry area. Also, follow all use and maintenance instructions provided by the manufacturer to avoid any damage.
Sign Up Now
GET THE VERY BEST OF GEARHUNGRY STRAIGHT TO YOUR INBOX