Best Soil PH Meters In 2021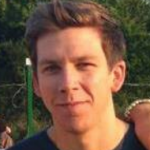 This product guide was written by Jordan Carter
Support us! GearHungry may earn a small commission from affiliate links in this article.
Learn more
Whether you want to make sure you eat organic vegetables or have a passion for gardening, growing your own crops can be rewarding. But there is more than just seeding and watering your plants. Testing the quality of the soil is also crucial; that's why you need the best soil pH meters. This handy instrument will let you know how acidic your soil is, so you can take the necessary steps to adjust it.
There are various types of soil pH measurement units, including strip tests, chemical dye tests, and electronic meters. From the myriad of available products though, only ten have made it to our list. Check them out below.
The Best Soil PH Meter
Soil PH Meter Buying Guide & FAQ
How We Chose Our Selection Of The Best Soil PH Meters
A soil pH meter is an essential gardening instrument that lets you know what adjustments you have to make to help your plants grow. Using an ineffective meter is not only useless; it may actually be detrimental if you make the wrong pH adjustments. That's why we used rigorous criteria when choosing our selection, including:
Price – Like with anything else, the price is not necessarily an indicator of quality. Nevertheless, it's an important criterion when deciding which meter to buy, especially for amateurs. All meters that have made it to our list bring exceptional value for money while satisfying all budgets.
Brand – Testing the pH of soil it's not the same thing as testing the pH of a liquid. That's why we only considered brands renowned for their gardening or lawn care products. Every meter or test kit featured in this article was designed specifically for gardening or landscaping purposes.
Reviews – It is useless to deny it. Customers reviews are the most powerful tool you can use to assess the quality of a product. We read hundreds and only selected those soil pH meters praised for their reliability and accuracy.
Features To Look For In Soil PH Meters
Whether you're a seasoned gardener or a novice, there are a few essential things you should look for in soil pH meters.
Ease of use – It doesn't matter if you have a Ph.D. in chemistry or not. The soil pH meter or kit you have must be easy to use. Look for tests or kits that return easily readable results. Chemical dye kits may be a bit trickier to use by someone with no chemistry knowledge; on the other hand, probe style meters only require you to stick the probe into the ground or diluted soil sample.
Accuracy – The most important thing to check is the accuracy of the device you're using. If used correctly, chemical dye kits return accurate results, although they won't return a specific value. To ensure accuracy with a probe meter, it is recommended to test multiple times and make an average. You can also take a soil sample and send it to your local lab to compare the results against your meter's readings. That's a quick and sure way to assess the accuracy of your instrument.
Probe Depth – The golden rule to keep in mind is that you have to measure the pH at the root level. The actual depth depends on the plants you grow and can vary from 2 to 10 inches. Longer probes that work at lower depths are more versatile than those with short probes. Alternatively, get a pH meter that requires a diluted soil sample. In this case, you can collect the sample of soil at any depth without worrying about the probe's length.
Range – Not all soil pH meters were created equal. Analog probe meters usually measure the pH in the 3-8 range. This is great for mature plants, but seedlings may require a bit more of control. For them, a digital meter developed for plant germination could be a better choice, as their range covers the entire pH spectrum from 1 to 14. Chemical dye tests can also offer pretty accurate results that cover the whole pH range.
Power Source–Chemical dye and probe meters are simple to use and require no power source. Digital meters usually require batteries. It is ideal to check the battery type they require and make sure they are readily available on the market; most units use either CR2 or AAA alkaline batteries.
Additional Features – Besides the pH, you might also want to test the level of nutrients, moisture, or light your plants get. It is easy to find kits or meters tailored to your needs, so just choose the one that best fits your requirements.

Soil PH Meter FAQ
Q: How accurate is my soil pH meter?
A: Accuracy depends on a number of factors, including the quality of the device, correct use, but also the range they cover. The most important pH range soil is between 5 and 8, so it is recommended to get a meter that covers a shorter range that includes this interval rather than a wider one. To ensure accuracy, always test the same soil sample four or five times and make an average.
Q: Will my soil PH meter work for indoor and outdoor use?
A: Most pH meters work for both indoor potted plants and outdoor use; this is usually specified in the product's manual or instructions.
Q: How should I care for my new soil PH meter?
A: If you want to make the most out of your new soil pH meter, keep the probes clean, and always wipe them with a clean cloth before taking a measurement. Most meters tend to lose their accuracy if left in the ground for too long. Once you've measured the pH, place the meter in a storage case or pouch, and store it in a dry area. Also, follow all use and maintenance instructions provided by the manufacturer to avoid any damage.