Last updated:
08 Dec 2020
10 Best Aprons For Men (Review) in 2021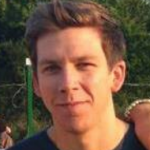 This product guide was written by Jordan Carter
Published
November 7, 2018
Men have been wearing aprons for generations. It's the workwear apparel of the thinking man. It combines protection, pockets, and privacy. You would probably associate aprons with chefs, blacksmiths, and butchers. But actually, there are loads of jobs where they come in handy. Barbers, tattoo artists, carpenters, gardeners, leatherworkers, and many more wear aprons to make their work life that little bit easier.
That's not to say that aprons are only good for work. A quality apron is a must-have item for the modern man. Whether you're BBQing for the family or building your kids a treehouse, an apron will make your job safer and easier. So, what makes a great apron? You need it to be tough and hardwearing, you need plenty of pockets to keep your essential tools in and you need it to look great. With that in mind, we've made a list of the best aprons for men.
The Best Apron For Men
Apron For Men Buying Guide & FAQ
If you still haven't made your mind up, we've created this helpful buying guide. We've answered your questions and provided some direction, so you know what you are looking for in the hunt for the perfect apron.

Features To Look For In Aprons for Men
Materials – Buying a heavy-duty apron made from a strong and durable material is essential. There isn't one perfect material for aprons but look for 10- or 12-ounce cotton, leather, or canvas. These materials will resist against snags or tears, which is important when you're moving around the workshop or garage quickly. They will also protect you against potential harm. For example, a high-quality cotton cooking apron will protect you against grease spitting off a BBQ.
Pockets –Having plenty of pocket space is essential with any workwear, but there is a limit. Having too many pockets will frustrate you when you can't find what you're looking for. Think about what you are likely to carry around in your apron and find one with the perfect number of pockets. Having at least one deep pocket and one zipped pocket is always useful.
Straps– You're going to be wearing your apron all day, so if the straps aren't good enough it will cause you a lot of discomforts. High-quality aprons tend to have wide, padded straps. These straps distribute the weight across your shoulders and prevent shoulder and back pain. This is probably the most important factor in making sure your apron is comfortable enough for everyday use.
Comfort –We already talked about finding an apron with the right straps. You should also be looking for the quality of the material and the weight of the apron. These will be big factors in the overall comfort. Some materials will take some bedding in, so if it isn't completely comfortable on the first go, you might have to wear it in.

Apron For Men FAQ
Q: What is the best way to tie an apron?
A: You should tie your apron with a bow knot (the same way you tie your shoes). This provides plenty of security, without leaving the lace dangling around. If you don't have the dexterity to tie it behind your back, you can bring the lace all the way around to your front again and tie it there.
Q: What is the best fabric for an apron?
A: There are a few different fabrics that are perfect for aprons. 10- or 12-ounce cotton is lightweight and durable, leather is very durable but heavier, and canvas is a good mixture of the two. The most important thing is that it is durable and comfortable.
Q: Can I wash work aprons?
A: Yes, but make sure you follow the advice given to you on the apron's label. If it doesn't have any instructions, find out what material it is and find the instructions online for washing that particular material.
The best!
Gear, gadgets & stuff for men
Straight to your inbox