Best Aprons For Men in 2022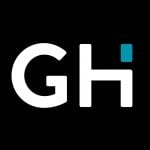 This product guide was written by GearHungry Staff
Last Updated
November 7, 2018
GearHungry Staff
GearHungry Staff posts are a compilation of work by various members of our editorial team. We update old articles regularly to provide you the most current information. You can learn more about our staff
here
.
GearHungry may earn a small commission from affiliate links in this article.
Learn more
Men have been wearing aprons for generations. It's the workwear apparel of the thinking man. It combines protection, pockets, and privacy. You would probably associate aprons with chefs, blacksmiths, and butchers. But actually, there are loads of jobs where they come in handy. Barbers, tattoo artists, carpenters, gardeners, leatherworkers, and many more wear aprons to make their work life that little bit easier.
That's not to say that aprons are only good for work. A quality apron is a must-have item for the modern man. Whether you're BBQing for the family or building your kids a treehouse, an apron will make your job safer and easier. So, what makes a great apron? You need it to be tough and hardwearing, you need plenty of pockets to keep your essential tools in and you need it to look great. With that in mind, we've made a list of the best aprons for men.
The Best Apron For Men
Arsenal 5700 Torso Length Work Tool Apron For Men
The type of apron you want really depends on what you are going to be doing in it. For example, if you are doing DIY around the house, you don't want a long chef apron. By the same token, you don't want a torso length tool apron for cooking. That's why this work apron is perfect for DIY. The Arsenal 5700 Torso Length Work Tool Apron is – as the name would suggest – only torso length. That means it's only going to cover the top half of your body. This makes it perfect for jobs that require a lot of maneuverability. If you are looking for something to become your perfect DIY partner, this apron is definitely the choice for you.
It has 16 pockets of varying sizes, which is amazing when you consider how small and lightweight this apron is. You get two pen-sized pockets on the bib, as well as a larger pocket that could fit a phone. Then, towards the bottom of the apron, there are eleven pockets of different sizes to fit almost everything you need. You can basically become a walking toolbox. There are even two hammer loops, one on each side. The pockets are cleverly situated around the apron to help you maintain balance. It's made from 14-ounce heavy-duty, abrasion-resistant canvas. This material reduces wear and tear and will last for a long time. It's the perfect men's work apron for DIY enthusiasts.
Key Features:
14-ounce heavy duty canvas
16 pockets
Torso length for maneuverability
Two hammer loops
Specification:
Brand

Ergodyne

Model

13690

Weight

11 ounces
Aulett Home Waterproof Rubber Vinyl Apron
The Aulett Home Waterproof Rubber Vinyl Apron might not be the most stylish product on this list but it's definitely one of the most useful. Let's face it, aprons are designed to protect our torsos and stop us from getting our clothes dirty. That's why rubber vinyl is the perfect apron material. It's completely waterproof, protects against oil and grease, and is super durable. Other impressive features include premium stitching and ten-inch longer ties, so this apron fits pretty much anyone. The only thing we wouldn't recommend this apron for is cooking – the material burns easily and could, therefore, be dangerous.
Key Features:
Made from rubber vinyl 
Waterproof
Premium stitching 
Ten-inch longer ties 
Snap buckle closure 
Specification:
Brand

Aulett Home

Weight

9.8 ounces
GIDABRAND Professional Grade Chef Kitchen Apron
If you're in the market for cooking aprons for men, you have to consider the GIDABRAND Professional Grade Chef Kitchen Apron. Gidabrandhas made a professional quality chef apron that is affordable even for the occasional cook. You don't have to be a professional chef to own one, but you will feel like one when you put it on. It's made from highly-durable cotton that will stand up to whatever the kitchen throws at it, but it's still comfortable and lightweight enough to be worn for a long kitchen shift. In fact, they boast that it's the "most comfortable chef apron", but we'll let you decide that.
The thing that sets this apron apart is the impressive X-back strap design. The strap spreads the weight evenly over your back, making it feel even lighter than it is. Then, unlike most aprons, it features a quick release buckle, instead of a lace strap. This means you don't have to spend valuable time tying the apron and even less time getting it off. This certainly makes it one of the most user-friendly grill aprons out there. It has two large pockets with flaps, and three chest pockets to keep your phone, pencil, and diary planner in. Plus, it has a double towel loop, to keep your towels handy at all times. They also provide a 100% money-back guarantee, so if you aren't happy with the apron you can have a refund or get a brand new one sent to you.
Key Features:
Highly-durable cotton
Professional quality
5 pockets & double towel loop
X-back strap and quick-release buckle
Specification:
Brand

GIDABRAND

Weight

9.6 ounces
Life Flavor – Heavy Duty Canvas Work and BBQ Apron
The Life Flavor | Heavy Duty Canvas Work Apron BBQ Apron is another perfect multi-purpose apron, that can handle a multitude of different tasks. It's not designed with any specific trade or job in mind but is perfect for someone who intends to use their apron for lots of different tasks. Like all high-quality aprons, it is durable and designed to prevent snags and tears if it gets caught. It's made from a 16-ounce canvas. This is a heavy grade for an apron and will make it slightly heavier than the lightweight aprons on this list. But it makes up for that by spreading the weight over the back, with a cross-strap design, which makes it a great gift for the men who love to BBQ. Like the last apron, it features a quick-release buckle, making it much easier to get on and off than other aprons.
You get plenty of pockets, including larger ones for tools and smaller pencil and phone pockets. It also has a towel loop and a hammer loop, which makes it really versatile. At only $19.99, this is an affordable, high-quality, and versatile apron. It's not the best apron here, but you get a lot of functionality for your money.
Key Features:
16-ounce canvas
Multiple pockets
Towel loop and hammer loop
Quick-release buckle
Specification:
Brand

Life Flavor

Weight

1.04 pounds
Texas Canvas Wares – Waxed Canvas Heavy Duty Shop Apron
If you have a little more money to spend on the perfect apron, you should consider the Texas Canvas Wares – Waxed Canvas Heavy Duty Shop Apron. On a list of high-quality, cool aprons, this one really stands out. You can tell that the company has taken care to make a really top product, something that is going to last a lifetime. It looks like a classic woodworking shop apron, but it's actually used by lots of different tradespeople.
The material really stands out. It's made from water-resistant, 16-ounce canvas that can take anything the workshop throws at it. The pockets are reinforced and have specially designed flaps that prevent any sawdust from getting in, making this the perfect woodworking apron. The straps at the back cross over to spread the weight and the shoulder pads are thick and padded to provide extra comfort. It comes in a beautiful gift box and has a 100% money-back guarantee, that shows the company's confidence in the product. The quality and versatility of this apron make it our premium choice on this list. For more great tool accessories, be sure to check out our guide to the best tool belts.
Key Features:
16-ounce waxed canvas
Reinforced, flapped pockets
Cross-back strap
Removable shoulder pads
Specification:
Brand

Texas Canvas Wares

Model

TCW9001

Weight

1.4 pounds
Hudson Durable Goods – Heavy Duty Waxed Canvas Work Apron
This is the second apron in this list made by Hudson. They might be called Hudson Durable Goods, but they actually specialize in aprons. Their chef's apron is one of the best on the market and their Heavy Duty Waxed Canvas Work Apron is just as good. It's a full-length apron, which means it's not ideal for climbing up ladders or doing anything that requires a lot of maneuverability like working on a portable workbench but don't let that put you off. For the more static DIY jobs, this apron is perfect.
It's made from rugged 16-ounce waxed canvas, so it can take a battering. It's also got a versatile array of pockets, including phone pockets, large tool pockets, and a kangaroo-style pocket on the front. It has a classic cross-back strap design and has extra padding in the shoulder to help your body carry the weight. Plus, the sleek black design makes it one of the best-looking aprons on the market. It's perfect for any professional setting where you might need an apron. It could be used by anyone from a waiter to a blacksmith, and everyone in between.
Key Features:
16-ounce waxed canvas
Multiple pockets
Sleek black design
Cross-back strap
Specification:
Brand

Hudson Durable Goods

Model

HDG901

Weight

1.4 pounds
Carrotez Cotton Canvas Cross Back Adjustable Apron
Carrotez Cotton Canvas Cross Back Adjustable Apron might be called a 'chef's apron' but really it's much more versatile than that. It's a heavy-duty apron that can be used for any activity that requires protection, storage space, and comfort. We've seen them used by gardeners, barbers, bartenders, and more. It's made from soft cotton, which is much thicker than the polyester fiber that most aprons are made from. This material is also lint-free, odorless, and eco-friendly. It has three multipurpose pockets on the front of the apron. The top pocket is ideal for a smartphone and the bottom two can be used for tools, recipe notepads, and anything else you need. Plus, it's available in eight different colors.
Key Features:
Made from thick cotton 
Odorless and lint-free
Three multipurpose pockets 
Available in eight colors 
Specification:
Brand

Carrotez

Weight

11.8 ounces
We haven't seen enough denim aprons on this list. Denim is one of the most durable clothing materials, which is why it has been used by workers for hundreds of years. Whether you're working with sharp tools, hot liquids, or anything else dangerous, ARAWAK BRAVE Denim Apron will protect your torso. It has a breast pocket that's perfect for smartphones, two Kangaroo-style hand pockets, and two large pockets underneath. All of the pockets are double-stitched to make them more durable, making them more suitable to keep sharp tools. Another great feature is the headphone loop, which is designed to keep your valuable headphones from getting damaged.
Key Features:
Made from denim 
Total of five pockets 
Headphone loop 
Available in seven colors 
Specification:
Brand

ARAWAK

Weight

10 ounces
Chef Works Unisex Memphis Bib Apron
The Chef Works Unisex Memphis Chef's Bib Apron is one of the best looking aprons on this list. With a dark grey front, brown straps, and detailed brown stitching, it will add an element of style to whatever task you're doing. It's perfect for bartenders, baristas, and anyone else that wants to look good at work. It's made from 100% cotton and made to look like denim. This material is durable, water-resistant, and is easy to clean. It has a smartphone hip pocket, two large front pockets, and some added pen pockets on the top of the apron. If it's the style you're after, you'll struggle to find a better-looking apron than this.
Key Features:
Made from 100% cotton
Looks like denim 
Smartphone hip pocket and pen pockets
Two large front pockets
Specification:
Brand

Chef Works

Model

AB036

Weight

16 ounces
Apron For Men Buying Guide & FAQ
If you still haven't made your mind up, we've created this helpful buying guide. We've answered your questions and provided some direction, so you know what you are looking for in the hunt for the perfect apron.
Features To Look For In Aprons for Men
Materials – Buying a heavy-duty apron made from a strong and durable material is essential. There isn't one perfect material for aprons but look for 10- or 12-ounce cotton, leather, or canvas. These materials will resist against snags or tears, which is important when you're moving around the workshop or garage quickly. They will also protect you against potential harm. For example, a high-quality cotton cooking apron will protect you against grease spitting off a BBQ.
Pockets –Having plenty of pocket space is essential with any workwear, but there is a limit. Having too many pockets will frustrate you when you can't find what you're looking for. Think about what you are likely to carry around in your apron and find one with the perfect number of pockets. Having at least one deep pocket and one zipped pocket is always useful.
Straps– You're going to be wearing your apron all day, so if the straps aren't good enough it will cause you a lot of discomforts. High-quality aprons tend to have wide, padded straps. These straps distribute the weight across your shoulders and prevent shoulder and back pain. This is probably the most important factor in making sure your apron is comfortable enough for everyday use.
Comfort –We already talked about finding an apron with the right straps. You should also be looking for the quality of the material and the weight of the apron. These will be big factors in the overall comfort. Some materials will take some bedding in, so if it isn't completely comfortable on the first go, you might have to wear it in.
Apron For Men FAQ
Q: What is the best way to tie an apron?
A: You should tie your apron with a bow knot (the same way you tie your shoes). This provides plenty of security, without leaving the lace dangling around. If you don't have the dexterity to tie it behind your back, you can bring the lace all the way around to your front again and tie it there.
Q: What is the best fabric for an apron?
A: There are a few different fabrics that are perfect for aprons. 10- or 12-ounce cotton is lightweight and durable, leather is very durable but heavier, and canvas is a good mixture of the two. The most important thing is that it is durable and comfortable.
Q: Can I wash work aprons?
A: Yes, but make sure you follow the advice given to you on the apron's label. If it doesn't have any instructions, find out what material it is and find the instructions online for washing that particular material.
Sign Up Now
GET THE VERY BEST OF GEARHUNGRY STRAIGHT TO YOUR INBOX