Best Wall Clocks In 2022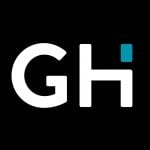 This product guide was written by GearHungry Staff
Last Updated
January 16, 2020
GearHungry Staff
GearHungry Staff posts are a compilation of work by various members of our editorial team. We update old articles regularly to provide you the most current information. You can learn more about our staff
here
.
GearHungry may earn a small commission from affiliate links in this article.
Learn more
Some things are must-haves for any home or office, and you'd agree a wall clock is one of such. Getting a wall clock is easy today, but with a variety of designs ranging from minimalist, traditional, and then to sophisticated and digital ones, shopping for a wall clock can be a bit of a bother, particularly if you don't have much information about clocks available. Luckily, this well-curated guide is here to help – it comes compiled with ten of the best wall clocks you can get for your living room, kitchen, bedroom or even your office, with our picks covering some of the most common types you are likely to find in any modern store.
The Best Wall Clock
Bernhard Products Black Wall Clock
The plastic frame it was designed with is not only a perfect addition for any room or office décor, but it also operates silently using a sweeping quartz mechanism to ensure you won't have to worry about nagging ticking sound whilst you work or sleep. What's more, the numbers on the dial face are bold and large, and can easily be seen from a distance and the dial face is covered by a clean glass, built purposely to prevent dust and debris and also for easy cleaning. Like most clocks, the Bernhard Black Wall Clock uses a one size AA battery, it's built to last long, is pretty easy to fix, and comes with a nail hanging opening at the back of the clock to get you started. Our guide to the best alarm clocks features more must-have products for your home.
Key Features:
The quiet, sweeping movement
Easy to hang
Precise quartz movements
Sturdy plastic frame and clear, glass lens
Specification:
Brand

Bernhard Products

Model

01176

Weight

9.6 Ounces
Hito Modern Silent Wall Clock
Not many things can distract us like a wall clock; especially at night. Thankfully, the Hito Wall Clock is famed for not only being a top performer but a silent one as well. So, if you are looking for a simple, yet fit-for-purpose wall clock, for a serene home or office setting, this is a great choice. Its attractive design is bound to beautify your setting, with various designs to choose form.
It features a stainless aluminum frame with a glass cover as well as black minute and hour hands and an unnoticeable sweeping second hand. Measuring about ten inches in diameter, the Hito Wall Clock is powered by a single AA battery that has proven to be ling lasting. Furthermore, the clock also features gauges for temperature and humidity, and for people who love a regular temperature heck, this clock is all you need. 
Key Features:
Superior sweeping movement
Large white numbers and hands
Aluminum frame and glass cover
Battery-powered
Specification:
Brand

hito

Model

ht1002th

Weight

1.3 Pounds
La Crosse Technology 14-Inch Atomic Wall Clock
The La Crosse Atomic Wall Clock is famed for its simple design, and like many clocks, it does a good job of telling the time, only with an added twist. Its inbuilt atomic mechanism uses radio signals to receive accurate timing using a WWVB transmitter to set the time on your clock rather easily. It also has an adjustable daylight-saving feature to keep you always on time as well as four adjustable time zones to choose from.
The La Crosse Clock has a plastic frame, measuring 14 inches in diameter with a clear glass covering its white clock face with black hour and minute hands as well as black notches. The numbers on the clock are large and quite easy to see from a distance. This clock also makes a nice housewarming gift for your loved ones.
Key Features:
Aged -white dial
Black and bold numbers for visibility
Automatically adjusts for daylight savings time
Powered by 1 AA alkaline battery
Specification:
Brand

La Crosse Technology

Model

WT-3143A-INT

Weight

2.9 Pounds
Seiko Wall Pendulum Schoolhouse Clock
Seiko's track record in clock making has been stellar, with most of its products trusted by many around the world. The Wall Pendulum Schoolhouse Clock is one of such clocks you would love to have around your home, and even as an heirloom. An easily notable feature of this product is its stand out design that has a dark brown wooden frame with an octagonal shaped clock face, with roman numerals representing the hours. The black hour and minute hands complement the clock professionally, and its shiny gold-plated metal pendulum gives it that breathtaking look many have come to love.
The chiming of this unique wall clock is set up for dual, hourly, and quarterly notifications, with exciting melodies accompanying the hourly chimes; all of which can be selected based on your preference. What's more, it comes designed with volume control and also an adjustable chime silencing mechanism to keep the noise under control. Carefully designed to suit all settings, the Seiko Wall School House Clock measures about twenty-three inches by five and weighs a little over four pounds. It is a durable companion and can last for years on end.
Key Features:
Octagon shaped
Curved crystal glass face
Etched pendulum glass
Night-time chime silencer
Specification:
Brand

Seiko

Model

QXH110BLH

Weight

4.41 Pounds
A modern living room or office setting needs an equally modern wall clock to make the room or setting complete, and with this Foxtop Modern Wall Clock, you are sorted. Its unique design makes it pass easily wall clock, and if you are style conscious and love to give your settings an extra shine, this clock would do you loads of good. It features a quartz movement mechanism to keep the time accurate when powered and use one AA type battery to jolt it into action. And for people who can't stand clocks that are a wee bit noisy, you would find the Foxtop is a good pick, as it works silently and does not distract as other clocks do.
Another feature that makes the Foxtop clock stand out clearly is its frame, boasting a shiny rose gold plating that can match any interior décor and blend seamlessly too. The Arabic numbers on the clock itself are large and hard to miss, with the clean front glass that gives it a clear view makes cleaning super easy and prevents dust as well. The body and the base of the clock are made from plastic, built to withstand shock and also to last for a prolonged time. Like most clocks, the Foxtop is also easy to install, with a hook and an opening at the back for easy hanging. An ideal Christmas gift for your loved ones this year.
Key Features:
Modern, stylish design, easily blends with any living room setting
Rose gold plated frame with bold, Arabic numbers for easy viewing
Quiet, non-ticking quartz movement mechanism for accurate timekeeping
Features a clear anti-fog glass cover for easy cleaning
Specification:
Brand

Foxtop

Model

FT-12JMSRG1

Weight

1.32 Pounds
Plumeet Night Light Wall Clock
A stylish wall clock for all occasions and settings, the biggest plus of the Plumeet Night Light Wall Clock is its reflective light design that makes checking the times super cool and easy especially in dark settings. With this beauty sitting aplomb on your wall, you wouldn't have to switch on the lights in order to check the time – little addition for big results. The lighting system absorbs just about enough energy to keep its hands glowing when it gets dark and the clock also features a silent ticking mechanism to leave you undisturbed while you work or sleep.
Whether you are looking to get a kitchen clock, a living room clock or a modern one to complement your living room or home office set up, you would find this clock a great fit, measuring an impressive thirteen inches in diameter and weighing just about two pounds. And as the clock features a clear glass cover over the dial pad, you are guaranteed easy cleaning as it acts as the perfect guard against dirt that often settles on surfaces. Add that to its easy to install feature and you have a great product to adorn your hall or office. It is easily one of the best decorative wall clocks out there. Be sure to also check out our guide to the best desk clocks for more cool products like this.
Key Features:
Silent operation wall clock ideal for home or office
Features night lighting mechanism that absorbs light from multiple sources to power the clock at night
Large sized, 13-inch clock with 3d numbering, notches and hands for easy reading
Features clear glass on the dial pad to protect from dust and for easy cleaning
Specification:
Brand

Plumeet

Model

EM-006-WC

Weight

2 Pounds
Bernhard Products Colorful Kids Wall Clock
This 10-inch simple yet colorful kids wall clock is such a joy to behold; not just because it does the job of telling time rather easily, it's great stimulation for kids as well. An absolute fit for your kids' bedroom, nursery, toddler room, playrooms, class, office or kitchen, the Bernhard Products Colorful Kids Wall Clock is just the right fit for you if you are looking to get a kid-friendly clock that would not cost an arm and a leg.
With a combination of blue, green and orange numbers, the Bernhard Clock is a great fit for any interior decoration you have, and it will add an extra glow to any room setting easily. And aside from the beauty it brings to your setting, it is a noiseless operator too, with a silent sweeping movement system ensuring accurate time without distracting you. Featuring colorful hands for hours, minutes and seconds, the clock also has bold 3D numbers that make it easy to view and read. No doubt, the Bernhard clock is as durable as it is functional, and with its strong plastic frame and shiny glass cover, you are guaranteed a dust-free product. It is also pretty lightweight and easy to install, featuring a large slot for hanging on a nail. All you need to power this clock is one AA battery and you are good to go. For more cool products for your children, check out our guide to the best kids alarm clocks.
Key Features:
Colorful, 3D numbers and hands
Built with solid, durable plastic, features a large nail hole for easy hanging
Noiseless operation that works without causing distractions
Powered by 1 size AA battery
Specification:
Brand

Bernhard Products

Model

04160

Weight

1.04 Pounds
Amazon's range of products have been exciting since they were introduced, especially for people who are techy and love the thrill of having more gadgets around. The entire ecosystem of Amazon products has been revolutionary, and with the introduction of the Echo Wall Clock, there's no better time to add this awesome gadget to your collection that now.
With a minimalist design, the Echo Wall Clock is an unassuming buddy yet powerful and functional, featuring white numbers and hands on a black dial pad, held together by a durable plastic material. The second and minute notches are represented by LED lights that come alive when the timer is set and connected to an Alexa device – with countdown dimming the lights in a similar fashion. It also features connectivity and pairing lights to present a simple wall clock and a worthy addition to your ecosystem.
Setting up the Echo is quite easy too – once you power it on, you issue a command to Alexa to set it up, and it follows until the job is done – it also comes with a manual to set up, just in case. Also included in the package is an anchor and a screw for easy wall mounting, so once you're done pairing your clock, you can set it up as you wish. As for the alarm setting feature, it can be activated using the Alexa command and the entire functioning of the clock is synced with attractive LED effects that make the Echo stand tall above its peers.
Key Features:
Interactive timer system that works with a paired Echo device
Powered by 4 size AA batteries
Features a digital LED display for the seconds and minute notches
Easy to install, comes with a plastic anchor and screw for wall mounting
Specification:
Brand

Amazon

Weight

13.4 Oz.
AmazonBasics 12-Inch Wall Clock
Staying organized and always on time is easier thanks to this simple yet elegant wall clock by AmazonBasics. With a breathtaking design that syncs easily with any interior, your living room, kitchen, office or meeting room would sparkle with this addition. Being the smooth operator it is famed for, this clock does its job of keeping the time without ticking or humming. What's more, as it is built with durable plastic for prolonged usage, the AmazonBasics 12″ Traditional Wall Clock makes a great addition to your gadgets at home. Furthermore, it has an easy installation feature and is very portable as well.
Key Features:
Large wall clock with an analog mechanism, with a traditional hour and minute hands
Lightweight and easy to install, comes with hardware for mounting
Works using one AA battery
Made with durable plastic for prolonged usage
Specification:
Brand

AmazonBasics

Model

1013749-911-A60

Weight

2.5 Pounds
Plumeet Large Silent Non-Ticking Quartz Wall Clock
If you are looking for a rather large wall clock that can hardly be missed by anyone, this 13 inch beauty is your best bet. With a large, black dial face supporting its bold, legible and unmissable numbers, this wall clock is ideal for homes, offices and conference rooms. It features a clean, transparent glass covering the dial face, and to deal with dirt and debris, the durable flat lens shield the glass from picking up dust. The Plumeet Large Wall Clock, 13″ Silent Non-Ticking Quartz is also ranked among some of the most silent wall clocks you can come across, with the regular, often distracting ticking that is usually associated with noisy clocks not applicable to this one. It works quietly to ensure you have peace of mind whether at work or at home.
Its installation too is a no brainer, and with the simple set up, you can easily have it sitting your wall nicely without drilling or plastering. And unlike most clocks, the Plumeet has an added bonus of an inbuilt hygrometer and a thermometer that measures humidity and temperature accurately using a sensor. This, together with its chronograph is powered by just one AA batteries and is pretty lightweight, too. For more cool products for your home, check out our guide to the best gallery wall frames.
Key Features:
Large, classy wall clock featuring bold and legible numbers for easy reading
Noiseless ticking to ensure a serene setting
Features inbuilt thermometer and hygrometer, powered by 1 AA battery
Measures about 13 inches and weighs just over 1lbs
Specification:
Brand

Plumeet

Model

EM-8016-BL

Weight

1.9 Pounds
Sign Up Now
GET THE VERY BEST OF GEARHUNGRY STRAIGHT TO YOUR INBOX