Best Woks In 2021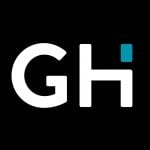 This product guide was written by GearHungry Staff
Last Updated
January 7, 2020
GearHungry Staff
GearHungry Staff posts are a compilation of work by various members of our editorial team. We update old articles regularly to provide you the most current information. You can learn more about our staff
here
.
GearHungry may earn a small commission from affiliate links in this article.
Learn more
Stir fry is a popular and healthy choice the whole world over. Quick to prep, this tasty and nutritious meal is best made in a wok thanks to the deep design and ability to quickly fry and seal in all that delicious fresh flavor. The best woks should be non-stick and able to provide even and consistent heat distribution. It also helps if they're easy to clean and maintain. With correct maintenance, a wok should last you a lifetime, not just for a few years. Stir-fries aren't all that woks are suitable for though, as you'll soon find out when you get one in your kitchen and start experimenting with this versatile cooking vessel. Most of today's popular brands are capable of replacing any of your standard frying pans and can be used for everything from steaming vegetables to making popcorn, frying an egg to preparing a hamburger. Made from a range of materials and available in various sizes, we'll go on to chat more about the key features and benefits of woks at the end of our comprehensive product list. For now, get ready to wok and roll as we take you through the best woks that money can buy!
The Best Wok
Woks Buying Guide
Features To Look For In Woks
It's not strictly speaking essential to purchase a wok to make Chinese food, however, this large, deep bowl-shaped utensil has several key advantages; namely, they allow you to cook more healthily using less oil plus they spread heat evenly for thorough results. Here are a couple of other key features we recommend you consider before investing in a new wok.
Bottom shape - Depending upon what kind of stovetop you have at home, you may need to purchase either a flat or round-bottomed wok. For today's popular range style electric cookers, flat-bottom are more suitable and these can also still be used on gas stoves. A round bottom design may end up deflecting heat back towards your element and damaging it.
Handle design - The original wok designs featured two metal handles which made them much easier to lift on and off the traditional style Chinese stoves. These days modern designs have been adapted to better suit global kitchen environments with many featuring one long handle. It's also common to find a secondary "helper" handle on the opposite side so that they're still easy to lift and maneuver.
Size - Woks come in a range of sizes, so go for something that fits the type of stove you have as well as your preferences. Some commercial style restaurant woks can be several feet wide.
Non-Stick finish - People today are more interested than ever before in healthy, low-fat cooking, so many kitchenware manufacturers are producing products with non-stick surfaces, eliminating the need entirely to cook with oil. There are various non-stick finishes being used but as a general rule of thumb, they don't work particularly well on carbon steel.
Lidded designs - If you like to simmer or steam your food, then consider purchasing a wok that comes with a lid.
Maintenance - Depending upon what brand and type of wok you go for, you will probably need to season it the first time before using it. This will remove the preservative oil that the manufacturer has used in the factory to prevent rust. It's incredibly important that you clean and maintain your wok correctly to always ensure the best cooking results. Check your individual seasoning and cleaning instructions, as these will vary considerably.
Types Of Woks
Most traditional woks are made from one of a couple of different materials each with their various strengths and weaknesses. They can also be purchased with or without lids which might be useful if you want to use your wok for smoking or even deep frying. Let's quickly take a look at some of the most popular materials.
Cast Carbon Steel is an excellent choice because it reacts quickly to heat adjustments. It also has a natural non-stick finish which works well for this kind of fast cuisine.
Cast Iron is also regularly used and is highly durable and long lasting. Typically cast iron woks will arrive already pre-seasoned which is what gives them their non-stick quality. However, it can be heavy to manage and slow to cool down and the on-going maintenance of a model that you have to clean, dry and regularly season can be a bit time consuming, not to mention tedious.
Stainless Steel is a much newer innovation when it comes to woks and increasing in popularity on account of its non-stick properties and ease of maintenance. You should be able to simply clean your stainless steel or aluminum wok in the dishwasher. This material is also naturally durable and shouldn't rust or discolor. You might find combination woks featuring stainless steel outers with an aluminum core, which means that they are lightweight as well as being super heat conductive.
Sign Up Now
GET THE VERY BEST OF GEARHUNGRY STRAIGHT TO YOUR INBOX