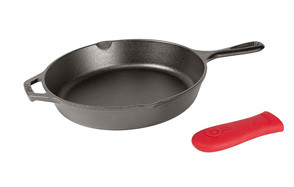 Lodge 10.25 Inch Cast Iron Skillet
Westinghouse WFL650 Series Seasoned Cast Iron Skillet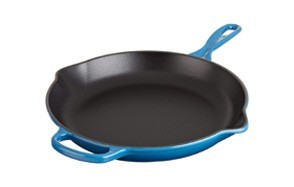 Le Creuset Signature Iron Handle Skillet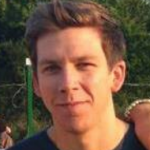 Many of us love to experiment with various cooking techniques in our kitchens. Others like to modify existing family recipes that have changed hands from generation to generation. For this, everyone needs at least one skillet in their kitchen. Although there are various kinds of skillets in existence, cast iron skillets are well known by food enthusiasts as a tool that ensures even heat distribution without the release of any dangerous chemicals. If you are after the best iron skillet, the selection is often robust and depends on various factors. One thing remains true; we know some of the best cast iron skillets currently being sold! To find one that speaks your culinary language, keep reading!
The Best Cast Iron Skillet
Cast Iron Skillet Buying Guide & FAQ
How We Chose Our Selection of Cast Iron Skillets
Price - We take a look at products that offer you high value for money concerning their pricing. This is done because many models in the market have similar features but are being sold differently because of their brand name. To prevent you from making a wasteful investment, we have provided cookware to suit all pocket sizes and budgets.
Brand - Well-known brands have made a name for themselves mainly because of their level of quality and durability. Therefore, we've been enlisted many famous brands for your convenience. Also included in our list are some lesser-known brands with more durable and affordable models for your perusal.
Reviews - User review is critical when recommending items, which is why we looked on various platforms for customer feedback from different people across the globe. This helped us in our ranking of cookware, and also with the various features offered by the multiple models.

Features to Look for in Cast Iron Skillets
Preseasoning - Skillets that comes pre-seasoned help you save time before your first. Use. Having a pre-seasoned cast iron skillet means that your skillet is ready to be used once purchased. There are different oils used for, and some are vegetable oil and flaxseed oil. The oils used are organically occurring oils, and they help prevent your foods from sticking onto the surface of your skillet. Also, the =y acts as a barrier between your food and the skillet's construction material, and this can save you from many chemical issues. If you're looking to save a lot of time, opt for cast iron skillets that have been pre-seasoned.
Weight - The various models of cast iron skillets also come in multiple shapes, sizes and weights. Weight is a critical factor before any purchase. In the past, experts were of the notion that heavier cookware provided a more authentic iron cooking style and was able to hold more heat. This notion has been modified with advanced technology. Technology has created lighter skillet options that provide similar and even more intense heat retention. Generally, cast iron skillets are heavyweight, so you must be ready to adjust to such weight. If you prefer lighter options, you can opt for skillets made from carbon steel.
Heat distribution - When searching for the best skillet, be sure to go for one that offers you even heat distribution. This ensures that your food cooks evenly at all times.
Silicone handle holders - When preparing food, being able to maneuver your device is just as important as the quality of your pot or pan, that is if you want all foods prepared to be eaten. The design of cast iron skillets must include user-friendly handles or knobs that don't burn the chef easily. Study all products at your disposal to ensure that they have knobs or handles and that these handles feature a potholder or heat-resistant cover before making a decision.
Cast Iron Skillet FAQ
Q: How do you re-season a cast iron skillet?
Scrub your skillet in hot water and dry thoroughly.
Spread a thin layer of organic oil or melted shortening all over the skillet.
Bake it for an hour by placing it upside down in an oven. To catch drips, you can place foil on the lower rack of your oven.
Q: How do you clean a cast iron skillet?
A: It's best to clean your skillet immediately after usage. Putting such activity off until the last minute can be a recipe for disaster.
You can wash your skillet by hand or in a dishwasher, depending on the instruction given by the manufacturer.
If it is to be washed by hand, wash it using hot soapy water and a sponge or stiff brush.
Scrub your pan with a paste of coarse kosher salt to help get rid of stuck-on foods.
To dry your skillet, place it upside down on a drying rack or a flat surface.
Q: Is it healthy to cook in cast iron?
A: Cooking with a cast iron skillet is exceptionally beneficial to your, health, even though many people regard its use as a thing of the past. It enables you to make use of less oil since it's a non-stick pan. This feature means you don't need to add a lot of oil to get your potatoes brown and crisp. It is also regarded as a chemical-free alternative to regular non-stick pans.
Q: Can you ruin a cast iron pan?
A: The only way a cast iron skillet can be destroyed is when it's not cleaned regularly. Not cleaning and re-seasoning your skillet can cause it to rust. Also, placing your skillet in a dishwasher if it's not been stated can be detrimental to its structure.
Q: What are the benefits of cooking in cast iron?
They are chemical free; thus, there is no risk of illness after eating.
Cast iron skillets are extremely easy to clean, and they cost less.
Iron from the pan is added to your food as fortification, and this provides you with a lot of health benefits.
Sources:
3 Ways to Season a Cast Iron Skillet - Wikihow
How to Make a French Toast - Wikihow