Best Cast Iron Skillets In 2022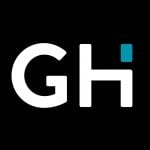 This product guide was written by GearHungry Staff
Last Updated
December 24, 2018
GearHungry Staff
GearHungry Staff posts are a compilation of work by various members of our editorial team. We update old articles regularly to provide you the most current information. You can learn more about our staff
here
.
GearHungry may earn a small commission from affiliate links in this article.
Learn more
Many of us love to experiment with various cooking techniques in our kitchens. Others like to modify existing family recipes that have changed hands from generation to generation. For this, everyone needs at least one skillet in their kitchen. Although there are various kinds of skillets in existence, cast iron skillets are well known by food enthusiasts as a tool that ensures even heat distribution without the release of any dangerous chemicals. If you are after the best iron skillet, the selection is often robust and depends on various factors. One thing remains true; we know some of the best cast iron skillets currently being sold! To find one that speaks your culinary language, keep reading!
The Best Cast Iron Skillet
Lodge 10.25 Inch Cast Iron Skillet
Cast iron skillets are so popular due to the ability of the material to retain heat, making it an ideal item for quick cooking. However, because the sides of most skillets are slanted, the issue of even heating comes up, and many products are unable to provide this. Enter the Lodge 10.25 Inch Cast Iron Skillet. With its impeccable construction, it has somehow perfected the art of even heating and cooking, and in this particular feature, it does a better job than most products on the market. Apart from that, the pan also comes pre-seasoned with vegetable oil, which enables it to execute an easy finish, which, in turn, improves the user experience of the product.
Speaking of user experience, the Lodge Cast Iron Skillet also seeks to ensure that you can cook with no worries about your safety, this is why it comes outfitted with a red silicone hot handle holder which provides that you can take the pan off the fire at any time without worrying about harming your hands. This also has the added advantage of improving the quality of your food as some meals are best served immediately the cooking is done, but a hot handle could mean lost minutes as you wait for it to cool down. With the red silicone hot handle holder, this no longer has to be a problem, and you can now serve your dish as planned. The cleaning of this fantastic product is also effortless as you only need to hand wash it and rub some cooking oil in it, and it's ready to be used again. Proudly made in the USA, the Lodge Cast Iron Skillet can be used in a variety of places and situations, including over a grill, campfire, or a stove. 
Key Features:
Incredible heat-retention capabilities
Inclusion of red silicone hot handle holder to protect the user's hands
Useful for grills, campfires, and so much more
Maintenance is simple and painless
Specification:
Brand

Lodge

Model

L8SK3ASHH41B

Weight

4.29 pounds
AmazonBasics Cast Iron Skillet
The AmazonBasics Cast Iron Skillet is 15-inch pre-seasoned cookware that is used by many novices and professional cooking enthusiasts for techniques such as roasting, pan-frying, searing, broiling, sautéing, baking and many more. Before this skillet reaches a consumer, it is pre-seasoned and made ready for use. It also ensures that your skillet has a considerably longer life. This cooker has been pre-seasoned with vegetable oil to preserve it and also to prevent your food from sticking to its surface.
For a thorough and even heating, as well as optimal heat retention, this cast iron pan features a heavy-duty cast iron construction. You are promised a secure and steady hold with the provision of an opposite helper handle and a long handle. for storage, your cast iron skillet has a hole at the end of its long handle, and this enables it to be hanged in your kitchen or storage space. Use your AmazonBasics skillet freely in your oven, provided the temperature is at a maximum of 500 degrees.
Roast, bake, sauté, broil or pan-fry your foods with this excellent piece of cookware. All these techniques are made possible, thanks to the flat base, round outline and slightly flared edges of the skillet. Don't hold back with such a cooking tool sitting pretty in your kitchen. Explore new recipes, or perfect a couple of your favorite creations healthily. For serving, you don't need to remove your food from this skillet, merely move it from your oven to the serving table. Save up on dish soap with this pre-seasoned cast iron skillet. For more great products for your kitchen, check out our guide to the best rice cookers. 
Key Features:
Safe for various surfaces including ceramic ones
15-inch skillet that can be used for multiple cooking methods
Easy to hand wash and maintain
Pre-seasoned to aid with quick release and effective cooking
Specification:
Brand

AmazonBasics

Model

S281

Weight

10.8 pounds
Cuisinel Pre-Seasoned Cast Iron Skillet
The Pre-Seasoned Cast Iron Skillet is a safe oven piece of cookware which comes in a two-piece set and is suitable for use on induction stoves, grills, and stovetops. It's one of the few skillets that enables you to make use of it both indoors and outdoors. The manufacturers of this skillet have passed its material through various stages of rigorous testing to ensure that users are offered with nothing but the highest quality cookware. With such a skillet in your home, there is no kind of food you won't be able to create.
The precision with which heat is distributed from this cast iron skillet to your food is magnificent. This is due to the pre-seasoning of the skillet's surface, which ensures that your food is well and evenly cooked, whether it is being done on a grill, induction cooktop or a stove. Enjoy every cooking technique with this skillet, from braising and seasoning to frying and also sautéing, grilling and broiling. There's so much more this skillet can help you experiment with (especially if you are unsure of how to use a skillet), making it one of the most respected cookware currently in the market.
For long-term reliability and for your iron skillets to have the ability to withstand years of regular cooking and washing, it comes already seasoned. Maintenance, however, doesn't come to an end. Your skillet must be washed, cleaned and seasoned with natural oils periodically. Dishwashing and the use of soap aren't allowed. Don't forget to also check out our top picks of the best smart kitchen gadgets for more great products for your home.
Key Features:
Comes with two skillets for excellent value
One-year guarantee to put purchaser's mind at ease
Excellent heat retention and distribution
Two heat resistant holders to improve handling
Specification:
Brand

Cuisinel

Weight

7.74 pounds
Cuisinart CI22-24CR Chef's Classic Enameled Cast Iron
Cuisinart is a household name in the kitchenware industry, and many equate their products with quality. That perception will not be changed by the Cuisinart CI22-24CR Chef's Classic Enameled Cast Iron 10-Inch Round Fry Pan, which is just as good as you would expect any product made with the Cuisinart brand to be. This excellent enamel skillet is well constructed and the interior is smooth and clean while at the same time preserving a pristine surface that doesn't impact the flavor of your food nor absorb any odors. Also, the cast iron skillet also features a wide handle also made of cast iron and which is easy to handle with an ergonomic grip.
The construction of the Cuisinart CI22-24CR Chef's Classic Fry Pan is impeccable, and this is something that the user will notice immediately as it retains heat admirably and distributes heat evenly. What's more, the design is also something to consider as it features an attractive red color that stands out from the norm and fits into the kitchen perfectly. Most frypans are black, so having a red one in the kitchen already gives it an edge over other products in the aesthetics department. More intriguing still is the maintenance of this product, unlike the other skillets we've looked at, the Cuisinart CI22-24CR Chef's Classic Fry Pan is dishwasher safe and is really easy to clean.
Key Features:
Easy to maintain and dishwasher safe
Ergonomically designed handle that is convenient to use
Lovely red color that makes it stand out from other products
The high-quality cast-iron skillet that retains heat impressively
Specification:
Brand

Cuisinart

Model

CI22-24CR

Weight

1 pounds
Lodge 12 Inch Cast Iron Skillet
After undertaking a series of tests with many cast-iron pans, the Lodge Cast Iron Skillet has come out as one of the best skillets we have available on the market. At a glance, you see a product suitable for many kitchen activities such as broiling, searing, baking, frying, and sautéing. This skillet offers all users a natural and easy-release finish thanks to its oil seasoning; this feature helps improve the products productivity with each use.
This cast iron skillet is a tool that performs excellently on induction cooktops such as the comfort of your oven, on your indoor grill or stove, or over the campfire. This seasoned cast iron skillet has been designed with sturdy and brutally tough construction, meant to help keep the skillet in operation for decades. It heats all your foods evenly and comes with a level of heat retention that cannot be matched. Maintaining such a skillet is extremely easy. All it requires is periodic cooking oil rubs, hand washing, and drying.
The Lodge cast iron skillet also protects your hands from the heat of up to 450 degrees with its silicone hot handle holder, and this is the essential feature that distinguishes this model from its predecessor. This skillet model doesn't compromise style, but it ensures that your hands are kept safe during usage.
Overall, this is a great product that has been manufactured from the Lodge Family, a brand that has been developing high-quality cookware since 1896. Located in Pittsburgh, this company is built not only on high-quality cookware but also on family values and American history. With every product manufactured, you are getting a piece of American craftsmanship passed on from an earlier generation to yours. Enjoy all your favorite foods and other slow-cooking recipes with this cast-iron skillet.
Key Features:
Unparalleled in heat retention
Dishwasher safe
An assist handle
Easy care
Specification:
Brand

Lodge

Model

L10SK3ASH41B

Weight

8 pounds
Utopia Kitchen Pre-Seasoned Cast Iron Skillet
The Utopia Pre-Seasoned Skillet is a multipurpose product that is ready to provide you with all your cooking needs. It doesn't matter if you love to bake, fry, roast or braise, this skillet is everything you need and more. All cookware designed by Utopia Kitchen are taken through many factory pre-seasoning stages to ensure that all users are provided with a cast-iron skillet that is always ready to use, as soon as it's removed from the box.
This cast-iron skillet has been seasoned with a soy-based oil to create an initial seasoning layer before cooking. Fifteen rounds of natural seasoning are equivalent to a single shot of a seasoned factory layer; thus, this skillet is considered by many as a far more economical option. We must bear in mind that factory seasoning is done merely to get your skillet started on the right path of operations. Once you begin to use it, you will have to season it regularly to maintain the factory-seasoned cast iron layer.
Cook all the yummy recipes your tummy needs to feel full, such as steaks, vegetables or paninis, and enjoy them all you want because trust us, they will taste great! This skillet is a model designed for total compatibility with your stove, oven, campfire or grill, and it comes with a perfectly sized full diameter for the provision of ample cooking space. It doesn't matter the kind of heat source you have, be it gas, induction, electric or ceramic, this cast-iron skillet can be used with ease. Find more great products like this by checking out our guide to the best electric skillets.
Key Features:
Superior heat retention
Not dishwasher-safe
Cast-iron cookware
Ready to use a cast-iron skillet
Specification:
Brand

Utopia Kitchen

Model

UK0040

Weight

7.54 pounds
Large Pre-Seasoned Cast Iron Skillet by Victoria
The Large, Pre-Seasoned Victoria Cast Iron Skillet takes everything we identify in a traditional skillet and gives it a major facelift. It is in summary, a better version of what you know and love. The essence and tradition of this skillet is unique and can't be found in any other brand. Manufactured in Colombia, all cast iron skillets made by Victoria are done with the use of a European cast iron machine, with just enough smart innovation to make them highly functional products that still have a connection to their true heritage.
The Victoria Cast Iron Skillet comes ready-to-use and features a skillet seasoned with a vegetable oil known as flaxseed oil. Some of the features that make clean-up of this skillet easy are its round shape and pour spout, which comes with the intricate detailing of drip-cutters. For easier handling and better leverage, this large cast iron skillet has been manufactured with a longer and more curved handle. This handle isn't just aesthetically pleasing and ergonomic, it also stays colder for a long while on the stovetop and also helps keep your hand farther from the heat center.
Make your camping trips more enjoyable by finding alternate uses for your fire. You can use the Victoria skillet on your camping trips, in all kinds of the kitchen with gas, induction or electric equipment and with many other kitchen gadgets. Many professional testers and chefs have recommended the Victoria large pre-seasoned skillet for its ease of use and sustainability measures. All cast iron cookware produced by Victoria are made from recycled cast iron that is melted and then purified, transforming the cast-iron back to its purest form. There is also virtually zero waste in our clean and efficient factories, making the Victoria skillet one of the highly regarded skillets on the market.
Key Features:
Contoured Pour-Spouts
Wider Helper Handles
Longer Handles
Bigger Hanging Holes
Specification:
Brand

Victoria

Model

SKL-212

Weight

6.7 pounds
Westinghouse WFL650 Series Seasoned Cast Iron 6.5-Inches Skillet
If you are in need of versatility, try the Westinghouse Seasoned Cast Iron Skillet, as its magnificent design enables you to make various delicacies all with a single pan. It is an excellent choice for searing, as it can be moved into a hot oven with no worries. If you also want to brown your food just a little bit, the Westinghouse skillet has got you covered. The best thing about this cast iron skillet is its compact design, which makes it easily transportable.
The Westinghouse skillet is manufactured and pre-seasoned before its first use. It is that skillet that helps you create restaurant-quality potato pancakes or French toast with crispy exteriors. With such a product in your kitchen, you can be assured of all your foods being kept warm for more extended hours' in the day. The Westinghouse skillet retains heat well and enables temperature to be distributed evenly in the skillet. For easy handling, a value-added integrated opening had been introduced in the handle.
This skillet must be undergoing regular maintenance if you want to use it for more extended periods. Some of the tips we suggest for moments of routine maintenance include regular washing and drying after it's been cleaned. The details provided in the user's manual may also provide you with other ways you can help preserve your awesome skillet. Our handy guide to the best slow cookers features more great products like this.
Key Features:
Value-added integrated opening for easy hanging
Super versatility
Pre-seasoned and ready to use
Heats evenly
Specification:
Brand

Commercial Chef

Model

CHFL650

Weight

1.85 pounds
Calphalon Pre-Seasoned Cast Iron Cookware, Skillet
Designed to hold heat for the traditional and slow cooking techniques we know, the Calphalon Cast Iron Skillet is one piece of cookware that can be used on induction stovetops, as well as stoves that make use of gas or electricity. If you have an oven or grill, you can enjoy warm, great tasting food from your favorite skillet. To help prevent sticking, this cast iron skillet comes with a pre-seasoned cooking surface, with an oversized handle designed specially to help with lifting. 
The Calphalon pan's pre-seasoned cast iron construction makes it extremely durable, which means you can always cook your food consistently and steadily, for days on end. It has also been developed to withstand heavy use, prevent your foods from sticking and lastly, to enable natural movement from one cooking surface to the other. It can be used safely with materials such as nylon, metal, wood or those that have been coated.
Make this Christmas a delicious one by enjoying some of your favorite meals such as baked cornbread, steak, and tasty frittatas. There's a lot to gain from the use of such a skillet, and a few include even heating, easy handling, and heat retention. The icing on the cake, it the lifetime warranty all users are given upon making a purchase. Be sure to check out our guide to the best electric pressure cookers for more great products like this.
Key Features:
Ideal for both stovetop and oven use
Oversized handles
Pre-seasoned cooking surface
Full lifetime warranty.
Specification:
Brand

Calphalon

Model

1873975

Weight

6.8 pounds
Le Creuset Signature Iron Handle Skillet
The need to make cooking more joyful, since it's more of an art than a science, has been made possible with through Le Creuset. This is a brand that is focused on empowering and inspiring many potential and professional cooks to be better regarding their culinary skills. Since their start in 1925, this company has provided durable and sturdy pieces of cookware hand-inspected by French artisans. Cast in sand molds individually, each piece carries a strong sense of heritage, as it promises to keep the tradition of authenticity and long-lasting design.
The Le Creuset Signature Iron Handle Skillet is made from a broad range of materials which include cast iron, metal, silicone, and stoneware. Each element has been mastered before being used to produce this, and the brand promises nothing but exceptional service. This skillet features a matte black interior enamel that makes it ideal cookware for frying and searing. It is perfect for low-fat cooking thanks to its heavyweight nature that helps you make use of very little oil.
Unlike other cast iron skillets we know about, the Le Creuset is not seasoned, but rather, it spots a black enamel interior that helps resist dulling, staining and wear and tear. With such a feature, there's no need for additional seasoning. Cleaning is also made very easy, as this cast iron skillet can be placed in your dishwasher for a thorough cleanse. Find more great products like this by checking out our guide to the best air fryers.
Key Features:
Heavyweight fry pan
improved enamel interior resists staining
New large loop helper handle
Enameled cast-iron construction
Specification:
Brand

Le Creuset

Model

LS2024-3059

Weight

6.8 pounds
Bruntmor Ultimate Pre-Seasoned 2-In-1 Cast Iron Multi-Cooker
Discover some of the healthiest ways to cook your food with the Bruntmor Ultimate Pre-Seasoned Cast Iron Multicooker. This is a piece of cookware that gets better the more you cook in it. With regular maintenance, this skillet can easily be the last skillet you will ever purchase. Say goodbye to flimsy cookware and harmful chemicals, by getting one of these multi cookers. Cook efficiently all the time with this incredibly durable cookware that stands out from among its competitors.
The Bruntmor Ultimate Cast Iron multi-cooker features sturdy and solid construction that protects it while helping it withstand all the abuse it has to endure in your kitchen like high temperatures. This pre-seasoned cooker can be used for a broad range of cooking tops; the tastes will be different because of the various methods, but the results will be incredibly similar. It is 100% non-stick and features an enameled surface which easily translates to less scrubbing time for you. Find new activities to do with this free time, or get more old activities done, such as taking a nap. 
Bruntmor is a brand that pays equal attention to durability and affordability. All products offered are made with the highest level of quality at extremely competitive prices. Diet right with the versatile Bruntmor multicooker; you deserve all the best foods in this world.
Key Features:
Heavy Duty 3 Quart Skillet and Lid Set
Versatile Healthy Design
Non-Stick Kitchen Cookware
Dutch Oven Frying Pan
Specification:
Brand

Bruntmor

Model

BR3193

Weight

4 pounds
Bayou Classic 7439 Cast Iron Skillet
The Bayou Classic Cast Iron Skillet is a sturdy sight to behold. Modeled with heightened professionalism and precision, this is one piece of cookware that has been introduced to the market, to change the face of cooking around the world. Are you looking to bake, pan-fry, sauté, or braise your foods? Are you looking to experiment with new recipes or perfect those handed down to you? No matter your preferences, the Bayou skillet is at your disposal to do your bidding.
For a smoother finish, this skillet has been pre-seasoned feeding us with other benefits such as the transfer and even distribution of heat throughout our foods. Whenever food is added to this skillet, it retains its heat and never cools down. This intense level of heat retention makes it the ideal choice for braising and searing of foods. With such cookware in your kitchen, your space will exude a little rustic appeal. It is heavyweight, sturdy and utterly durable. For a unique Cajun detail, the bottom of this skillet has been etched with a Bayou alligator.
The Bayou Classic can be used for your next Sunday brunches or warm dinners easily. Use it any time you want, to create a cozy farmhouse effect in your home. It is important to also note that this skillet has to be hand-washed, as it doesn't tolerate the pressures applied by dishwashers. Be sure to also check out our reviews of the best meat thermometers for more amazing kitchen appliances.
Key Features:
Transfers & Retains Heat Evenly
Preseason for A Smoother Finish
Cast Iron 16″ Skillet
Do Not Place in Dishwasher
Specification:
Brand

Bayou Classic

Model

7439

Weight

11.5 pounds
Cast Iron Skillet Buying Guide & FAQ
How We Chose Our Selection of Cast Iron Skillets
Price - We take a look at products that offer you high value for money concerning their pricing. This is done because many models in the market have similar features but are being sold differently because of their brand name. To prevent you from making a wasteful investment, we have provided cookware to suit all pocket sizes and budgets.
Brand - Well-known brands have made a name for themselves mainly because of their level of quality and durability. Therefore, we've been enlisted many famous brands for your convenience. Also included in our list are some lesser-known brands with more durable and affordable models for your perusal.
Reviews - User review is critical when recommending items, which is why we looked on various platforms for customer feedback from different people across the globe. This helped us in our ranking of cookware, and also with the various features offered by the multiple models.
Features to Look for in Cast Iron Skillets
Preseasoning - Skillets that comes pre-seasoned help you save time before your first. Use. Having a pre-seasoned cast iron skillet means that your skillet is ready to be used once purchased. There are different oils used for, and some are vegetable oil and flaxseed oil. The oils used are organically occurring oils, and they help prevent your foods from sticking onto the surface of your skillet. Also, the =y acts as a barrier between your food and the skillet's construction material, and this can save you from many chemical issues. If you're looking to save a lot of time, opt for cast iron skillets that have been pre-seasoned.
Weight - The various models of cast iron skillets also come in multiple shapes, sizes and weights. Weight is a critical factor before any purchase. In the past, experts were of the notion that heavier cookware provided a more authentic iron cooking style and was able to hold more heat. This notion has been modified with advanced technology. Technology has created lighter skillet options that provide similar and even more intense heat retention. Generally, cast iron skillets are heavyweight, so you must be ready to adjust to such weight. If you prefer lighter options, you can opt for skillets made from carbon steel.
Heat distribution - When searching for the best skillet, be sure to go for one that offers you even heat distribution. This ensures that your food cooks evenly at all times.
Silicone handle holders - When preparing food, being able to maneuver your device is just as important as the quality of your pot or pan, that is if you want all foods prepared to be eaten. The design of cast iron skillets must include user-friendly handles or knobs that don't burn the chef easily. Study all products at your disposal to ensure that they have knobs or handles and that these handles feature a potholder or heat-resistant cover before making a decision.
Cast Iron Skillet FAQ
Q: How do you re-season a cast iron skillet?
Scrub your skillet in hot water and dry thoroughly.
Spread a thin layer of organic oil or melted shortening all over the skillet.
Bake it for an hour by placing it upside down in an oven. To catch drips, you can place foil on the lower rack of your oven.
Q: How do you clean a cast iron skillet?
A: It's best to clean your skillet immediately after usage. Putting such activity off until the last minute can be a recipe for disaster.
You can wash your skillet by hand or in a dishwasher, depending on the instruction given by the manufacturer.
If it is to be washed by hand, wash it using hot soapy water and a sponge or stiff brush.
Scrub your pan with a paste of coarse kosher salt to help get rid of stuck-on foods.
To dry your skillet, place it upside down on a drying rack or a flat surface.
Q: Is it healthy to cook in cast iron?
A: Cooking with a cast iron skillet is exceptionally beneficial to your, health, even though many people regard its use as a thing of the past. It enables you to make use of less oil since it's a nonstick pan. This feature means you don't need to add a lot of oil to get your potatoes brown and crisp. It is also regarded as a chemical-free alternative to regular non-stick pans.
Q: Can you ruin a cast iron pan?
A: The only way a cast iron skillet can be destroyed is when it's not cleaned regularly. Not cleaning and re-seasoning your skillet can cause it to rust. Also, placing your skillet in a dishwasher if it's not been stated can be detrimental to its structure.
Q: What are the benefits of cooking in cast iron?
They are chemical-free; thus, there is no risk of illness after eating.
Cast iron skillets are extremely easy to clean, and they cost less.
Iron from the pan is added to your food as a fortification, and this provides you with a lot of health benefits.
Sources:
How to Make a French Toast - Wikihow
Sign Up Now
GET THE VERY BEST OF GEARHUNGRY STRAIGHT TO YOUR INBOX