Best Pizza Cutters In 2021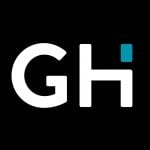 This product guide was written by GearHungry Staff
Support us! GearHungry may earn a small commission from affiliate links in this article.
Learn more
Nothing sounds better than "Pizza Night!" to our ears after a long working day or just as a weekend treat to share with our partner and friends. Pizza is the ultimate savior when we run out of cooking ideas and just an all-round dinner favorite for most people. But when it comes down to slicing the delicious pie, the struggle with kitchen knives is very real.
How many times have we tried to cut the perfect slice and promptly ended up shredding the base of our pizza to pieces while sending the toppings flying all over the place? Probably countless! Well, those days are long gone now thanks to all the amazing varieties of best pizza cutters available on the market.
Scanning the web, you can find some options to suit your needs and tastes and all come with unique features and quirky designs. But let's take a look at a selection of the best pizza cutters around to have an idea of what is available and the relative price ranges.
The Best Pizza Cutter
Pizza Cutter Buying Guide
Features To Look For In Pizza Cutters
When deciding to purchase a pizza cutter, it is good practice to keep in mind what are the essential features to look for before making your choice. Needs and likings may clearly vary from person to person, but there are definitely three things you cannot compromise on:
Safety, durability, and sharpness of the blade.
Your brand new pizza cutter must have some sort of protecting guard for the blade or at least a special build that allows you to slice through your pizza without risking to cut your fingers as well.
Moreover, your pizza cutter must be durable and sturdy. A flimsy pizza cutter will only last so long and will force you to buy a new one making you waste time and money.
Lastly, a pizza cutter must have a blade that is sharp enough to cut through your dough with ease, without having to use too much pressure which could otherwise cause wrist strain or even injuries if the blade slips.
Taking good care of your pizza cutters is also the secret to longer-lasting performance and durability. Always manage your cutters gently, especially if disassembling them, and possibly privilege hand washing to dishwashing as it is always a more delicate way to cleanse them.

Types Of Pizza Cutters
It is also important to remember the two main types of pizza cutters on the market, which are the wheels and rockers.
Wheels
Wheels have become more and more popular these days, especially now that new designs that exclude the handle have become more common. These cutters allow you to apply more pressure while cutting and are usually extremely compact, which makes them easy to store. A downside to these types of cutters might be that they can make it harder to see where you are cutting since your hand is covering the blade itself.
Rockers
The rockers are usually overall sturdier and easier to clean. They have more of an oblong shape which allows them to cut larger pies in one go, but they take up way more space than a wheel cutter and need more care when stored away. They can also be slightly more dangerous if children come near them as it is easier to remove their cover and come in contact with the blade.
With all this information at hand on the great variety of pizza cutters available, all that is left is to make a choice... if you'll be able to make up your mind!
The best!
Gear, gadgets & stuff for men
Straight to your inbox