Best Pizza Cutters In 2022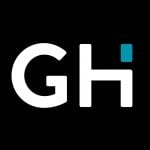 This product guide was written by GearHungry Staff
Last Updated
March 11, 2020
GearHungry Staff
GearHungry Staff posts are a compilation of work by various members of our editorial team. We update old articles regularly to provide you the most current information. You can learn more about our staff
here
.
GearHungry may earn a small commission from affiliate links in this article.
Learn more
Nothing sounds better than "Pizza Night!" to our ears after a long working day or just as a weekend treat to share with our partner and friends. Pizza is the ultimate savior when we run out of cooking ideas and just an all-round dinner favorite for most people. But when it comes down to slicing the delicious pie, the struggle with kitchen knives is very real.
How many times have we tried to cut the perfect slice and promptly ended up shredding the base of our pizza to pieces while sending the toppings flying all over the place? Probably countless! Well, those days are long gone now thanks to all the amazing varieties of best pizza cutters available on the market.
Scanning the web, you can find some options to suit your needs and tastes and all come with unique features and quirky designs. But let's take a look at a selection of the best pizza cutters around to have an idea of what is available and the relative price ranges.
The Best Pizza Cutter
Kitchy Pizza Cutter Wheel
This pizza cutter is a pizza lovers' dream come true! Extremely easy to handle and compact, this little gem fits perfectly in the palm of your hand and its sharp blade allows you to slice effortlessly through the crispiest of crusts. It is designed to be stored taking up minimal space and has a built-in retractable blade guard for safe, injury-free cutting. It's quickly disassembled for cleaning both manually and in the dishwasher.
The absence of the handle allows a better grip and a more centered and balanced pressure when slicing your pizza, avoiding the hassle of going back and forth on the base to obtain a clean cut. All this makes the Kitchy Pizza Cutter Wheel an indispensable tool in your household which is why we've selected it as today's Best Choice. If you're also interested in purchasing one of the best pizza stones then check out our latest guide.
Key Features:
Ergonomic handle
Sharp, stainless steel blade
Built-in retractable blade guard
Completely detachable for easy cleaning
Dishwasher safe
Lifetime 100% money-back guarantee
Specification:
Brand

Kitchy

Model

PC-01

Weight

5 Ounces
Designed to last
Takes up minimal storage space
Durable
High-quality materials
Easy to disassemble for cleaning
Requires handling with care when disassembling the blade to avoid injury
The Ultimate Pizza Cutter Rocker Blade
This 14" pizza cutter is designed with premium quality materials. Its food-grade hardened stainless steel blade and its wide grip, high impact plastic handles allow you to have a firm grip while seamlessly cutting through pizza pies, flatbreads, hard root vegetables, and much more.
Durable and dishwasher safe, this kitchen tool for under $25 can be stored safely thanks to its thick plastic protective cover which is longer on the back allowing your fingers to stay cut-free while slipping it back on the blade. The Ultimate Pizza Cutter Rocker Blade makes pizza cutting easy even for larger pies thanks to its size and will not affect your wrists in any way due to its ergonomic, comfortable handles. It would make an amazing gift for foodies and pizza lovers.
Key Features:
14" food grade hardened stainless steel blade
Wide grip, high impact plastic handle
Dishwasher safe
Thick plastic protective blade cover
100% satisfaction guarantee
Specification:
Brand

Love This Kitchen

Model

LTK-PIZZA-C14

Weight

15.5 Ounces
14" length allowing clean cuts on larger pizzas
Made with durable, premium quality materials
Quick and easy to use
Large build
Requires more storage
Tour De Pizza Bicycle Pizza Cutter
This uniquely designed pizza cutter comes in the shape of a real road bicycle on a 1/10 scale, making it complete eye-candy for cycling enthusiasts! An exclusive item that will also become the talking piece at kids' parties and generally anywhere it shows up.
A fantastic gift idea, the Tour De Pizza pizza cutter is also a handy tool when it comes to slicing. It's constructed of two stainless steel, non-stick cutting wheels, which can be easily cleaned with warm water and soap and is dishwasher safe. The cutter comes with a stand to stay upright, which makes it also an unconventional display item to keep on your kitchen counter. For more amazing kitchen tools like this, check out our selection of the best knife sets.
Key Features:
Real road bike 1/10 scale item
Two non-stick, stainless steel blades
Dishwasher safe
Comes with a stand for upright storage
100% money-back guarantee
Specification:
Brand

SOHO Kitchen

Model

COMINHKPR113429

Weight

2.4 Ounces
Perfect as a gift idea
Light and handy
Can be left on display
Quirky, fun kitchen counter
The blades are not the sharpest
Bestonzon Premium Commercial-Grade Pizza Cutter Wheel
Probably the best pizza cutter for old fashioned souls, this utensil comes in the shape of a traditional pasta cutter wheel and is equipped with two distinctive blades, a straight and a scalloped one.  A multifunctional kitchen gadget that will serve the pizza cutting purpose while giving you the possibility to use it as a decorative pasta or pie cutter as well, making highly professional lattice works on pie crusts or the most eye-catching ravioli.
The Bestonzon Pizza Cutter is made out of polished aluminum and stainless steel, making it both sturdy and lightweight and allowing you to cut through raw and cooked dough with ease and zero effort. Its ergonomic non-slip handle makes it safe and quick to use while the stainless steel crossguard protects your fingers from unwanted cuts. 
Key Features:
Interchangeable cutting wheels, straight and scalloped
Stainless steel and polished aluminum body
Dishwasher safe
30 days satisfaction guarantee
Specification:
Brand

BESTONZON

Weight

1.76 Ounces
A multifunctional tool
Light-weight and handy
Stress-free slicing
Sharp, cutting blades
Having an interchangeable function may lead to overall diminished durability due to wear and tear
Bangy Bicycle Pizza Cutter Wheel
More on the cycling side! This time this fashionable pizza cutter has a slightly different design, more blunt and curvy, and has only one black stainless steel cutting wheel on the front. Same 1/10 scale reproduction of a real road bike for the Bangy Bicycle Pizza Cutter Wheel Kitchen & Dining Non-stick Stainless Steel Pizza Slicer, which also has a stand-up frame holder and comes in four flashy colors: bright red, electric blue, hot pink and bright orange.
It is easy to clean, although hand washing is recommended, and its lightweight build makes it simple to use and carry around. For more useful kitchen tools, check out our selection of the best spiralizers.
Key Features:
One black, stainless steel, non-stick cutting wheel
Frame holding stand
1/10 scale reproduction of actual road bike
Lightweight and portable to carry
Easy clean up and maintenance
Specification:
Brand

Bangy

Model

8541979043

Weight

1.44 Ounces
Lovely curvy design and color choice
Makes a perfect gift
Easy to use and lightweight
Not dishwasher safe
Only one stainless-steel cutting wheel
Urban Trend Halo Pizza Wheel
This out of the ordinary pizza cutter is definitely one of a kind. Out of the best pizza cutters selection made so far, Urban Trend Halo Pizza Wheel is the one that stands out the most as it gives you the option to either use one or two hands to slice your favorite pie. This is possible thanks to the retractable orbit that folds away for storage and that allows you to apply double pressure on it to cut through thicker crusts. The Urban Trend Halo Pizza Wheel is equipped with a sizeable detachable blade that is very sharp and highly functional, made of stainless steel. Once detached, the different parts of the cutter can be placed in the dishwasher and cleaned easily and quickly.
Whether you decide to use this pizza cutter with one or both of your hands, you will always be safe from injuries since it is built to make sure fingers stay well away from the blade at all times. This pizza cutter looks professional and sturdy and is clearly durable as you can deduce from the 5-year guarantee that comes with the purchase. We have chosen this pizza cutter as our premium pick because it combines functionality and durability and has a good quality/price ratio. You may also like some of the best vegetable peelers from our list, so check them out.
Key Features:
Detachable stainless steel blade
Ergonomic ring-shaped handle
Two hand leverage hold
Foldable
5 years guarantee
Specification:
Brand

Urban Trend

Model

UTU1KG0021

Weight

8.2 Ounces
Leverage system for excellent results
Extremely durable and sturdy
5-year guarantee
Slightly on the pricey side
Pizza Cutter Buying Guide
Features To Look For In Pizza Cutters
When deciding to purchase a pizza cutter, it is good practice to keep in mind what are the essential features to look for before making your choice. Needs and likings may clearly vary from person to person, but there are definitely three things you cannot compromise on:
Safety, durability, and sharpness of the blade.
Your brand new pizza cutter must have some sort of protecting guard for the blade or at least a special build that allows you to slice through your pizza without risking to cut your fingers as well.
Moreover, your pizza cutter must be durable and sturdy. A flimsy pizza cutter will only last so long and will force you to buy a new one making you waste time and money.
Lastly, a pizza cutter must have a blade that is sharp enough to cut through your dough with ease, without having to use too much pressure which could otherwise cause wrist strain or even injuries if the blade slips.
Taking good care of your pizza cutters is also the secret to longer-lasting performance and durability. Always manage your cutters gently, especially if disassembling them, and possibly privilege hand washing to dishwashing as it is always a more delicate way to cleanse them.
Types Of Pizza Cutters
It is also important to remember the two main types of pizza cutters on the market, which are the wheels and rockers.
Wheels
Wheels have become more and more popular these days, especially now that new designs that exclude the handle have become more common. These cutters allow you to apply more pressure while cutting and are usually extremely compact, which makes them easy to store. A downside to these types of cutters might be that they can make it harder to see where you are cutting since your hand is covering the blade itself.
Rockers
The rockers are usually overall sturdier and easier to clean. They have more of an oblong shape which allows them to cut larger pies in one go, but they take up way more space than a wheel cutter and need more care when stored away. They can also be slightly more dangerous if children come near them as it is easier to remove their cover and come in contact with the blade.
With all this information at hand on the great variety of pizza cutters available, all that is left is to make a choice... if you'll be able to make up your mind!
Sign Up Now
GET THE VERY BEST OF GEARHUNGRY STRAIGHT TO YOUR INBOX