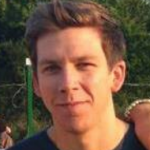 Sous Vide sounds posh, it sounds fancy, and it sounds French (it is). It almost certainly sounds complicated. However, the process is incredibly easy to master and the perfect accompaniment to any chef's repertoire. Whether you're a complete novice requiring a more in-depth understanding of Sous Vide, or you're just looking for an upgrade on your current machine, we've found the seven best sous vides on the market.
The Best Sous Vide
Sous Vide Buying Guide and FAQ
One of the most important aspects of buying a Sous Vide is the type of machine you go for. As with most things in life, you have a variety to choose from and making the best decision for your needs is vital. In order to help you as best we can, we've outlined how we chose the above Sous Vide products; what features you should be looking out for, and the different types you can go for. All of this research is well worth the effort because once you've got your hands on the right one for you, there's no stopping what culinary delights you can whip up.

How We Chose Our Selection Of The Best Sous Vides
There are plenty of Sous Vide reviews out there that can give you a solid recommendation on which machine to go for. We scoured the web for the best feedback from genuine customers, as well as seeing what the experts had to say. We've also included a range of products for you, so you can make an informed decision, based on quality, price, and size. The brands we've chosen have been creating these types of machines for years, so you know you're in safe hands.
Features To Look For In Sous Vides
Dependent on what type of Sous Vide you choose, you should look out for a number of features so that you make the very most of your machine. Below are the most important elements to make sure you've picked the best one for you.
Water bath and cooking capacity – does it have enough space for you to cook exactly what you need and how much you need? If you're starting out and only cooking for your family, then (in this instance, at least) size doesn't really matter, but if you're planning on entertaining or setting up your own restaurant, the capacity is important.
Built-in timer – you're probably extremely time-conscious if you're thinking about investing in a Sous Vide. Add to this by ensuring the machine you choose has a built-in timer, especially if you don't fancy checking on your cooking throughout the day. You might be able to find one available on the app technology too.
Remote controls - technology differs from product to product, but we think having the added benefit of being able to control your Sous Vide from room to room is a clever idea. We all have lives to be getting on with and having an app downloaded on your phone that enables you to control your machine, whilst still getting the results you're after is a bonus in our books.
Physical buttons – that being said, if possible, make sure you go for a Sous Vide that gives you both options; remote and physical control. As you've seen from the reviews above, technology is temperamental and can fail due to connectivity issues, so having those physical, onboard controls available is a sure-fire way to keep on cooking.

Time to heat water– speed is not something that Sous Vide is famous for – and neither should it be – but your water should reach your chosen temperature in a reasonable amount of time. Check out reviews for a real indication of well these products can do this and make your decision wisely.
Temperature range – if you're looking to cook a range of different meats or seafood or even vegetables, then purchasing a machine with a decent temperature range is very important. Be careful not to limit your culinary genius by buying a product that can only reach 45 degrees, when you realistically need something in the 60s.
Heater and/or circulator –if your water bath or cooking vessel is too large, then the heater and/or circulator will struggle, meaning your food won't cook as you want it too. Take the brand's advice and choose the right size bath or pot for your device.
Safety – clever appliances know when they're overheating and when they need to switch off. Safety is a crucial aspect in any kitchen, home or restaurant, so make sure you check out your chosen product's safety features. Make sure it includes low water and power outage warnings. Low water can cause the machine to burn and power outages (that even you might not be aware of) can be unsafe for the cooking process.
Size –if you've got a huge kitchen with every appliance under the sun and another Sous Vide isn't going to be a problem to fit in, then we take our hats off to you. However, even though this isn't really a 'feature' of your Sous Vide, you do need to check the size and weight, especially if you're planning on storing your machine away throughout the year or need to transport it. Light-weight doesn't necessarily mean poor quality, so don't be fooled into thinking that bigger is better (this time, anyway).
Noise –this isn't always mentioned on product specifications or on advice articles, but noise is a massive factor when it comes to choosing your Sous Vide. Check out reviews and guidance from others who've bought your machine before and see if they specifically mention how noisy it is. With the length of time, your machine will be running for, you don't want to be distracted by loud, mechanical churning or a vibrating motor.

Types Of Sous Vides
There are two main types of Sous Vides: immersion circulators and water ovens. Both come with their own benefits, but we've outlined what the main differences are below.
Immersion circulator - This tends to be a popular choice for beginners and at-home chefs/cooks as you can simply attach to your pot and let it get on with its job. They're portable and lighter than a fully integrated water oven, saving you space in your kitchen, as well as being far more affordable. They maintain the temperature of the water by, you've guessed it, circling around in the pot. They're simple and a great way to get into Sous Vide cooking.
Water oven - If you feel confident and have perhaps already tried your hand at Sous Vide, then a water oven might be the next step. They tend to be favored by experienced chefs and come with everything you could need to really make the most of Sous Vide. As opposed to the immersion circulator, they don't move the water around but heat it in a self-contained bath. They're preferred by chefs as they can cook for a longer period of time, even up to 72 hours in some instances.

Sous Vide FAQ
Q: What is a Sous Vide?
A: Simply translated, it means 'under vacuum'.Nope, this doesn't mean you can stick a joint of beef in your domestic vacuum cleaner and pray for the best. In essence, food is vacuum-sealed, usually in a plastic, sealed bag, placed in a water bath, and then cooked for a certain amount of time. The temperature should be carefully regulated so that products are cooked through properly. And no, it's not a fancier, more elaborate version of boil-in-the-bag, but it can be tempting to think that.
It's been a popular cooking method for top chefs for a long time because it produces results that are difficult to emulate through any other technique. However, now there are affordable machines and equipment on the market, it's open to everyone.
You can cook anything, whether that's: steak, salmon, pork ribs, pork chops, brisket, burgers, chicken, carrots, asparagus, shrimp, crepes, and even perfect poached eggs
Sometimes referred to as suvee cooker or suvee machine, the technique allows food to be cooked slowly, sealing in the juices, the flavors, and the nutrients that we all crave. Flavors are improved, food tastes as it really should, and it's probably one of the healthiest ways to cook too. It also saves on washing up, which can only be a good thing.
If you're looking for ideas and inspiration for your first Sous Vide outing or need further tried and tested recipes, then there is a wealth of knowledge across the internet, from independent blogs to big brands. Check out YouTube too for real demonstrations from top chefs to provide you with that expertise you might just need to get you going.
Source:
Sous Vide Recipes - Serious Eats