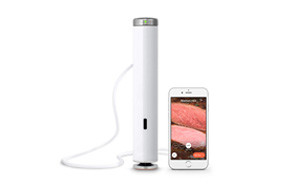 ChefSteps Joule Sous Vide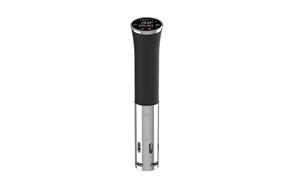 Instant Pot SSV800 Accu Slim Sous Vide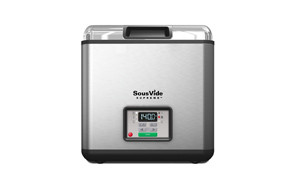 Sous Vide Supreme Water Oven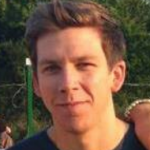 Sous Vide sounds posh, it sounds fancy, and it sounds French (it is). It almost certainly sounds complicated. However, the process is incredibly easy to master and the perfect accompaniment to any chef's repertoire. Whether you're a complete novice requiring a more in-depth understanding of Sous Vide, or you're just looking for an upgrade on your current machine, we've found the seven best sous vides on the market.
The Best Sous Vide
Sous Vide Buying Guide and FAQ
Time Taken To Heat The Water - Those of us that love to cook food in as little time as possible, an efficient cooking tool is important. The time a sous vide takes to heat up the water will be determined by the power the device holds, for faster times go hand-in-hand with products that have higher watts.
Temperature Range - The temperature range on your sous vide will determine what and how your meal can be cooked. The temperature will affect a lot of factors of the end product such as, tenderness, juiciness and texture. Therefore, investing in a product with a wide temperature range or a product that at least cooks food at the temperatures you prefer is key in getting satisfactory results.
Safety - Sous Vide's are generally safe instruments to use in the kitchen. They are designed to be almost completely risk-free. However, different products will put into consideration other safety measures such as a rubber grip handle. When it comes to food safety, sous vides are also also pretty reliable devices; if you set it right, the food should be cooked at temperatures that will always be safe to eat.
Size - Size is another essential factor to consider when it comes to kitchen appliances. Keeping the kitchen clutter-free is paramount which is why many people prefer smaller-sized sous vides. They do the job can be easily stored after use. However, keep in mind that smaller sized units usually mean fewer power watts and therefore, a longer water heating time.
Noise Level - We love sous vides because they give us time to multi-task. We can be cooking and cleaning at the same time or cooking or watching a show. Nothing would put more of a damper on our ability to multi-task than a loud sous vide that demands attention, especially if there are so many quieter products in the market. A device that works silently will do the job just as fine.

Types Of Sous Vides
Immersion Circulator - These make the bulk of the products on our list. An immersion circulator, as the name implies, is a device that can be immersed into the pot of water. It usually works with a display center and touchpad so that once it is immersed, you can adjust the timer and temperature. It heats up the water inside and maintains the temperatures as it should. This device is fairly straightforward and easy to use and is usually the more affordable option.
Water oven - A water oven is an all-in-one device. You simply have to pour in water and add your sealed bags of food and the water oven will take care of the rest. This type of sous vide is often preferred as it require no additional parts - not even a pot. This type of sous vide is often more expensive, but works with immense power and gets great results every time.
Sous Vides FAQ
Q: What is a Sous Vide and how does it work?
A: The sous vide is a device that aids the process of cooking by vacuum sealing food in a bag and cooking it to perfection. It can be bought either as an immersion device or a water oven. The device will take care of the entire cooking process making it perfect for hands-off cooking. It will heat water to the exact temperature needed for the food to cook - the water is then circulated for even and delicious results.