Best Sous Vides In 2022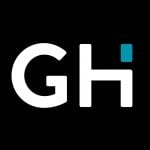 This product guide was written by GearHungry Staff
Last Updated
April 1, 2019
GearHungry Staff
GearHungry Staff posts are a compilation of work by various members of our editorial team. We update old articles regularly to provide you the most current information. You can learn more about our staff
here
.
GearHungry may earn a small commission from affiliate links in this article.
Learn more
Sous Vide sounds posh, it sounds fancy, and it sounds French (it is). It almost certainly sounds complicated. However, the process is incredibly easy to master and the perfect accompaniment to any chef's repertoire. Whether you're a complete novice requiring a more in-depth understanding of Sous Vide, or you're just looking for an upgrade on your current machine, we've found the seven best sous vides on the market.
The Best Sous Vide
ChefSteps Joule Sous Vide




ChefSteps Joule Sous Vide looks more like a music speaker than a Sous Vide machine. The modern appearance could have you thinking you've just ordered a virtual assistant, which you'd be forgiven for believing, especially because of the smart technology the ChefSteps Joule employs. You can actually control the product with your voice through Amazon's Alexa. Who said Artificial Intelligence was about to take over… It's also incredibly sleek and lightweight; perfect for those space-deprived chefs. Love this product? Check out our review of the best slow cookers for our top picks.
Key Features:
1100 watts
Wifi and Bluetooth ready
11 inches tall 1.3 pounds
Works with Siri
Specification:
Brand

ChefSteps

Model

CS10001

Weight

1.28 pounds
Small and lightweight, so can be stored away easily
Get the temperature you require – quickly
The app is a haven of recipes, tips and tricks, and product support. Like having a sous chef in app form
As with all apps and Bluetooth, connectivity can be an issue, which is frustrating
Apart from the app, there seems to be a lack of customer service and guidance
If you're afraid of technology, stay away
Anova Culinary Sous Vide Precision Cooker Nano

Certainly not the most powerful precision cooker on the market, the Anova Nano is definitely the best all-rounder for ease of use, creating the best results, and incorporating some top technology. Setup is straightforward and comes directly through your smartphone, literally putting the power in your hand. It's like going contactless, but for cooking. Precision laziness, if you will. If accuracy is your bag (or perhaps not your bag), then the Anova can take control for you, cooking with 0.1 degrees precision every time. Recipe ideas are also just a click away through the app, meaning you definitely get your money's worth out of this product because you never run out of options. Make sure you also check our guide to the best deep fryers.
Key Features:
12.8 inches
Bluetooth connectible
Temperature range: 32 degrees Fahrenheit – 197 degree Fahrenheit
Ready to use
Specification:
Brand

Anova Culinary

Model

AN400-US00

Weight

3.04 pounds
To create tender meat, this is the perfect tool
Completely ups your meat game through a range of dishes
Find a recipe you like on the app, chuck the meat in, and get on with your day
Not the highest wattage of the machines listed, so can take time to heat up
Can be some difficulty in connecting the app to your smartphone
Some glitches with the app slow down the process of cooking
Instant Pot SSV800 Accu Slim Sous Vide Immersion Circulator




If you're after something sleek, portable, and frankly, beautiful, this is the Sous Vide machine for you. We think we might even have a small crush. The Instant Pot SSV800 (we don't think the name quite reflects its elegance) emulates a gear stick and has the performance of a car to match. With touch screen controls and a quiet motor, the Accu Slim is really a pleasure to have in your kitchen. It's reasonably priced and, although it doesn't come with the trendy technology of others, it's still a contender on the market. Be sure to also check out our list of the best Dutch ovens for more great items like this.
Key Features:
13 inches
Works quietly
Easy to use and clean
Active pump system
Specification:
Brand

Instant Pot

Model

Accu SSV800

Weight

1.65 pounds
Lightweight and very easy on the eyes
Cost doesn't reflect the quality and modern feel of the product
Doesn't take up much storage space
Temperatures not always accurate
Not as powerful as others on the market
Possibly not the most efficient as it is recommended you keep on eye on the cooking process, in case of errors
Wancle SVC001 Sous Vide Cooker




Meet one of the heavies, the Wancle SVC001 Sous Vide Cooker weighs in at a whopping 7.1 pounds, but strangely, doesn't come with the additional price tag. Once you've figured your way around the user manual and the device settings, you'll be cooking up a storm in no time. Whether you're a beginner or seasoned chef, this machine provides a restaurant, professional quality food, all through a single-hand operation. Find more great products like this by checking out our guide to the best electric pressure cookers.
Key Features:
850 watts
Temperature accurate to 0.1 degrees Celsius
Works quietly
Curved design to avoid misty displays
Specification:
Brand

Wancle

Model

SVC001

Weight

7.1 pounds
Cook huge batches of food, without the expense
Incredibly used user manual, which the company should email to you separately
Perfect for beginners who don't like using technology
It's ridiculously heavy
There seem to be some teething problems as the product can break after one use
Controls can be a little tricky to figure out initially
KitchenBoss G300 Sous Vide Cooker Machine

The KitchenBoss G300 is a fantastic mid-range option if you want to experiment with this super-accurate cooking method, without spending hundreds. With 1100 watts of power, it can accurately heat the temperature of the water to between 104°F and 194°F. That allows you to cook food with complete precision, making restaurant-quality meals every time. One of the most impressive things about the KitchenBoss G300 is how quiet it is. Unlike other sous vide cookers in this price bracket, you can still have a conversation in the kitchen when it's running. 
The KitchenBoss G300 benefits from simple temperature and timer controls. Unlike some of the more expensive products on the market, you don't have to get your head around complicated apps or a mass of buttons. Just find the sous vide recipe, set the temp and timer, and you're off. This makes it perfect for anyone that isn't particularly tech-savvy.
Key Features:
1100 watts 
Temperature range – 104ºF – 194ºF
Simple controls 
IPX7 waterproof
Quiet operation
Specification:
Brand

KitchenBoss

Model

G300

Weight

4.49 pounds
Very easy to operate
Quiet enough to talk over it 
Easy to clean 
Attractive design 
No Bluetooth or WiFi capability
Anova Culinary Sous Vide Precision Cooker

Cook vegetables or meats with the upgraded Anova Culinary Sous Vide Precision Cooker. As the second product from Anova Culinary, a brand that puts a value on its products, it provides a great hands-off cooking experience. What makes it so special is that it is such a smart device, you can be in a completely different room as your food cooks and still monitor or make adjustments to your sous vide. Once the Anova app is downloaded, notifications on how your food is doing are also sent through your phone so you have no need to visit the kitchen again until your meal is cooked to perfection. As a bonus, Anova provides users with up to 1000 possible recipes from the app; you can try new ideas that are guaranteed to come out perfectly cooked with your new device.
What's more, this product puts up to 900 watts of power into cooking, so that it heats water up fairly fast and provides amazing results. This is also a well-liked product as it is fairly straight forward to use. It is smaller than its counterpart, can be stored easier, is very easy to use and gets great results every time.
Key Features:
Bluetooth connectible
900 Watts
Wifi connectible
Temperature range: 77°F to 210°F
Specification:
Brand

Anova Culinary

Model

A3.2-120V-US

Weight

2.5 pounds
Gramercy Kitchen Co Sous Vide Immersion Circulator Cooker

The Gramercy Kitchen Company takes things back to basics with their Immersion Circulator Cooker. There's no app or Bluetooth controls to confuse any technophobes out there and they provide easy to read instructions that should be fool-proof. An added benefit of this product is the amazing customer service from Gramercy; they're happy to provide guidance and help, whatever the issue, which seems to be where other machines fall short. Our handy guide to the best kitchen torches features more great products like this.
Key Features:
High-end features and quality materials
Machine cover and sleeve, so that it doesn't scratch or become damaged when not in use
15L maximum bath size
Specification:
Brand

Gramercy Kitchen Company

Weight

3.75 pounds
Adjustable clamp allows you to use any pot you like
Perfect for beginners
Brilliant customer service
Sometimes doesn't work correctly to control the temperature
After a few uses, the device seems to throw a wobbly
Size of the product is large, taking up space in smaller kitchens
Sous Vide Supreme Water Oven




Yes, confusingly, this brand is called 'Sous Vide', but we're sure that's done the company a lot of favors when it comes to drawing in new customers. Their range of products isn't bad either and they are a few stand-out machines, including the Supreme Water Oven. This quality piece of equipment doesn't come cheap, but it does seem to stand the test of time and is a real hit with the more professional chef. It weighs an eye-watering 13 pounds and there's a whole lot of product that comes with that weight. It's also a traditionalist and prefers the use of push-button controls, which appeals to the more old-style chef. This makes a perfect gift for foodies in your life.
Key Features:
Although big, this machine isn't loud and prides itself on its silent operation
It's a thirsty beast and can hold 11.2 litres of water
Push button controls, as opposed to Bluetooth, app technology or touch screen
Specification:
Brand

Sous Vide

Model

SVS10LS

Weight

13 pounds
It's gourmet-style cooking (which does seem to come at a price)
No complicated technology functions or features to learn
Stands the test of time
It's one of the more expensive products on the market, so certainly not for everyone
Can be some issues with water circulating properly, which affects cooking times
Some flaws with the electronic panel, that can pull up error codes
Dash Chef Series Stainless Steel Sous Vide

Last, but by no means least, is the Dash Chef Series Stainless Steel machine. This seems to be an all-rounder, both from a functionality and price point. The product utilizes a LED display, with sensor touch, which can sometimes be a little temperamental, but takes the confusion out of the app and Bluetooth technology. It is one of the heavier Sous Vide machines on this list but is simple in design. If you're looking for a no-strings-attached, simple, easy relationship with your Sous Vide, then this kitchen gadget is a great choice to go for.
Key Features:
Sensor touch, LED display
Large capacity, with 8.5-quart space
Includes additional extras, such as sealer bags and recipes
Specification:
Brand

Dash

Model

Chef Series Stainless Steel

Weight

7.7 pounds
Produces great tasting, perfectly cooked food
Although on the higher end of the pricing scale, it does appear to be worth the money, especially with the size of the product
Great recipes included
Machine doesn't hold temperate that it's set to
Product sometimes arrives with scratches and marks on it
Because of its size, it does take up a lot of space
Sous Vide Buying Guide and FAQ
Time Taken To Heat The Water - Those of us that love to cook food in as little time as possible, an efficient cooking tool is important. The time a sous vide takes to heat up the water will be determined by the power the device holds, for faster times go hand-in-hand with products that have higher watts.
Temperature Range - The temperature range on your sous vide will determine what and how your meal can be cooked. The temperature will affect a lot of factors of the end product such as, tenderness, juiciness and texture. Therefore, investing in a product with a wide temperature range or a product that at least cooks food at the temperatures you prefer is key in getting satisfactory results.
Safety - Sous Vide's are generally safe instruments to use in the kitchen. They are designed to be almost completely risk-free. However, different products will put into consideration other safety measures such as a rubber grip handle. When it comes to food safety, sous vides are also also pretty reliable devices; if you set it right, the food should be cooked at temperatures that will always be safe to eat.
Size - Size is another essential factor to consider when it comes to kitchen appliances. Keeping the kitchen clutter-free is paramount which is why many people prefer smaller-sized sous vides. They do the job can be easily stored after use. However, keep in mind that smaller sized units usually mean fewer power watts and therefore, a longer water heating time.
Noise Level - We love sous vides because they give us time to multi-task. We can be cooking and cleaning at the same time or cooking or watching a show. Nothing would put more of a damper on our ability to multi-task than a loud sous vide that demands attention, especially if there are so many quieter products in the market. A device that works silently will do the job just as fine.

Types Of Sous Vides
Immersion Circulator - These make the bulk of the products on our list. An immersion circulator, as the name implies, is a device that can be immersed into the pot of water. It usually works with a display center and touchpad so that once it is immersed, you can adjust the timer and temperature. It heats up the water inside and maintains the temperatures as it should. This device is fairly straightforward and easy to use and is usually the more affordable option.
Water oven - A water oven is an all-in-one device. You simply have to pour in water and add your sealed bags of food and the water oven will take care of the rest. This type of sous vide is often preferred as it require no additional parts - not even a pot. This type of sous vide is often more expensive, but works with immense power and gets great results every time.
Sous Vides FAQ
Q: What is a Sous Vide and how does it work?
A: The sous vide is a device that aids the process of cooking by vacuum sealing food in a bag and cooking it to perfection. It can be bought either as an immersion device or a water oven. The device will take care of the entire cooking process making it perfect for hands-off cooking. It will heat water to the exact temperature needed for the food to cook - the water is then circulated for even and delicious results.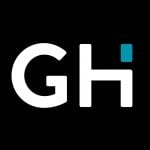 GearHungry Staff posts are a compilation of work by various members of our editorial team. We update old articles regularly to provide you the most current information. You can learn more about our staff
here
.
Sign Up Now
GET THE VERY BEST OF GEARHUNGRY STRAIGHT TO YOUR INBOX