Best Back Machines In 2022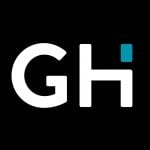 This product guide was written by GearHungry Staff
Last Updated
February 14, 2020
GearHungry Staff
GearHungry Staff posts are a compilation of work by various members of our editorial team. We update old articles regularly to provide you the most current information. You can learn more about our staff
here
.
GearHungry may earn a small commission from affiliate links in this article.
Learn more
The best back machines are a superb way to improve a variety of skills including increasing strength, broadening flexibility, and helping to rebuild muscle following an injury. Just like the best arm machines, the best curved treadmills, or even the best agility ladders, a back machine can help provide a versatile and varied workout that targets multiple muscle groups depending on your needs. They are sturdy, easy to use, and comfortable, so if you want to find a straightforward solution to building your back, we suggest you keep on reading.
The Best Back Machine
Sunny Health & Fitness SF-BH6629 Back Machine
Sunny Health & Fitness is renowned for making high-quality home gym equipment. We often feature their products in our buying guides, so we knew to check them out on the search for the best back machine. This product – the Sunny Health & Fitness SF-BH6629 – is probably the back machine with the simplest design on this list. It serves just one purpose – to extend your back. 
With a maximum weight limit of 250lbs, it's not the most heavy-duty back machine on this list. On the plus side, the height is adjustable, so you can ensure that it's at the right height to work your back properly. It also has comfortable high-density pads to support your hips and slip-resistant handlebars. You may also like some of these amazing under desk treadmills from our list, so check them out.
Key Features:
Maximum weight limit – 250lbs 
Compact steel frame 
Foldable design 
High-density foam pads 
Slip-resistant handlebars
Specification:
Brand

Sunny Health & Fitness

Model

SF-BH6629

Weight

24 Pounds
Compact and easy-to-store design 
Adjustable height ideal for taller people
Comfortable padding
Difficult assembly 
Not suitable for heavy people
We love home gym equipment that makes the most of the space. The best workout equipment works a few different muscle groups, at least. This hyperextension machine has four different training stations – hyperextension, weight bench, upper body station, and a slant/core station. This makes it much more versatile than the other machines on this list and allows users to perform full-body workouts with ease. 
The CAP Barbell Hyperextension/Ab Bench is made from steel tubing that's designed to handle heavy weight loads. It's actually tested to 750lbs but the manufacturer only recommends it up to 300lbs. Users have also remarked that the foam padding is super comfortable. This is down to the new foam material they've used, which is held in with double stitching. This machine is easily the most versatile on this list, so it's a must-have for your home gym.
Key Features:
Made from steel tubing 
Double-stitched foam padding 
Maximum weight limit – 300lbs 
Four different training stations 
For full-body workouts
Specification:
Brand

CAP

Model

FM-CS907

Weight

35.3 Pounds
Can perform full-body workouts 
High-quality construction and materials
In our opinion, the Stamina Hyper Bench is the best-looking back machine on the market. With its red-painted steel frame and black pads, it brings a bit of color to your home gym. Of course, when it comes to fitness equipment, aesthetics isn't always on top of the priority list. The product needs to work as well. Fortunately, the Stamina Hyper Bench is also one of the best back machines on the market. 
It has a maximum weight limit, which means it's not suitable for big guys. The height is adjustable and you can also change the position of the footrest, so everything's in the right place for your workout. When you get up close to this machine, the quality is easy to see. Everything, from the foam rollers to the non-slip rubber frame caps, is put together perfectly.
Key Features:
Maximum weight limit – 250lbs 
Red and black color scheme 
Adjustable height and footpads
Foldable frame 
Easy-to-reach hand grips
Specification:
Brand

Stamina

Model

20-2015

Weight

28 Pounds
Looks amazing 
Easy to adjust
Not the most comfortable machine
Some durability issues
Body-Solid Powerline 45-Degree Back Machine
Our final pick for the best back machines is the mighty-sounding Body-Solid Powerline 45-Degree Hyperextension Bench. This option offers inverted back extension options complete with an oblique flexor at an exact 45-degree angle to ensure you get the experience you need.
It's also fully adjustable and comes with a massive 10-year warranty for peace of mind you're unlikely to find elsewhere. With this, you can increase flexibility and release built-up muscle tension to get yourself feeling fresh again in no time. The double-stitched midsection pads provide the proper support, but with a lack of a footpad, you've got to wonder about just how stable it is, especially if you're undertaking more demanding workouts that could end in an injury if you're not properly supported. An ideal fitness gift for your friends and family.
Key Features:
Inverted back extension
Oblique flexor
Exact 45-degree angle
Comfortable foam rollers
Fully adjustable
10-year warranty
Specification:
Brand

Body-Solid

Model

PHYP200X

Weight

45 Pounds
Double-stitched midsection pads
Increases flexibility
Releases built-up tension
CAP Strength FM-G3007 45 Degree Back Machine
Next up, we've got a slightly different kind of back machine. CAP Strength FM-G3007 45 Degree Hyperextension is often thought to be the ultimate product for exercising your lower back. You can use it facing forwards or backward, depending on which muscles you want to exercise. It also doubles up for great ab exercises. We'd highly recommend this product for any experiencing lower back pain. 
One of the only downsides is the relatively complex assembly process. If you're not used to putting machines like this together, you might struggle. It could be worth paying extra for a professional assembly. After all, if you're putting your full weight onto the product, you want to know that it can support you.
Key Features:
Roman chair-style 
Three-position size adjustments 
Steel frame 
Maximum weight limit – 300lbs
Specification:
Brand

CAP

Model

FM-G3007

Weight

47 Pounds
Ideal for lower back pain 
Easy to adjust 
Comfortable padding 
Difficult to put together 
Some questions raised about the durability
Mosunx Ab Machine Exercise Equipment
This next product – the Mosunx Ab Machine – is a back machine with a twist. Instead of having a backrest that stays in place, it has a curve track and separate sliders, which allow you to perform a whole extension, completely supported. There are multiple ways to use this machine. For example, you can sit on the pad, kneel on it, and even lie on the floor and move your feet up and down. There are also three different levels of resistance to choose from, so you can really build up a sweat. 
We love the fact that it has an LCD display that provides information about your workout. Providing metrics as calories burnt, time consumed, and energy output, it allows you to keep better track of your workouts. All of this comes at a surprisingly low price when you consider the number of features and the quality of the materials.
Key Features:
Maximum weight limit – 330lbs 
Curve track and separate sliders 
LCD display 
Three levels of resistance 
Tracks calories, time, and energy output 
Foam pads
Works more than just your back 
Shows you your workout metrics 
You can change your resistance
The VPABES Traction Bed is something you'd more likely see at a chiropractor's office than in a gym, but it's still a useful addition to your home setup, especially if you're suffering from chronic back problems which are impacting your life.
This bed soothes and tightens nerves, and despite its complicated appearance at first glance, it's straightforward to operate to ensure excellent results. The waist traction back keeps you in place, and the ankle support foam offers the comfort you need when recovering. While it's easy to use, though, you might struggle if you're by yourself, especially after suffering an arm injury on top of any back problems. However, if you've got someone to support you, this is one of the best options you can pick to get back to your best self. You may also like some of the best exercise bikes from our list, so check them out.
Key Features:
Soothes and tightens nerves
Firm front and rear support
Easy to operate the handle
Waist traction band
Special ankle support foam
Durable
Easy to use
Multipurpose application
Easy to assemble
May need winding assistance to get the most from it
Back Machine Buying Guide
Features To Look For In Back Machines
Before deciding which of our best back machines is the perfect one for you, check out the essential features to look for.
Adjustability - An adjustable back machine offers more versatility and a wider variety of workout options for you and anyone else in your house that wants to use the machine. With this adjustability, you can target different muscle groups to focus on improving strength, flexibility, or circulation to complete a more rounded workout.
Incline - The incline determines the angle at which you complete your exercises. Most back machines are permanently set at a 45-degree angle, but there are other options that offer adjustable inclines to attempt different routines. You can decide which option you prefer depending on your budget and the type of exercise you want to attempt.
Comfort - No one likes a machine that is uncomfortable, so consider this when shopping around. The machines come with padded rests for your legs and back, as well as foam-handles that make it easy to grip during specific exercises. Through this comfort, you'll reduce the risk of strains and injury to ensure you can keep at your routine.
Stability - A stable back machine provides the extra level of support and confidence you need to complete your exercises successfully. A machine that is wobbly or uneven risks toppling over and also puts too much pressure on one side of the machine which could cause structural damage. You must also look out for the footplates and decide the size which is most suitable for you.
Durability - A durable machine gives you your money's worth, so it's best to consider the type of material used to construct it. Heavy gauge steel is one of the best things to look out for frame-wise, but you've also got to consider the durability of the handles, legs, and pads. It doesn't matter how durable it claims to be, though, you should still endeavor to take care of it. If you're concerned about durability, make sure to find an option with a long and thorough warranty.
Maximum Weight Capacity - The maximum weight capacity is linked to durability, and it gives you an idea of how much the frame can support before the damage. Most back machines have maximum support of around 300 pounds, but this varies between brands. It's not just the weight of the user you need to keep in mind, but also any additional weight plates they use during their workout.
Range of Motion - A wide range of motion is useful for those searching for the perfect back machine for them. One of the most common ranges is 8 inches, although again it varies between machines, and your perfect range may depend on the type of exercises you want to complete.
Types Of Back Machines
There are two types of back machine you will encounter, these are:
Roman Chair - Roman chair is an excellent bodyweight exercise back machine, especially for hyperextension exercises. These are the machines you will be most familiar with, and have likely seen them at the gym./ roman chairs offer adjustable heights and in some cases, adjustable angles. You can use these for bodyweight or weight and plate exercises depending on your preference.
Traction Bed - Traction beds are most suitable for decompression therapy and are used in rehabilitating after suffering an injury. They come with wheels and cranks or are motorized to help improve circulation and mobility following back injuries. To ensure safety, traction beds come with waistbands to secure the user in place, as well as ankle docks for extra comfort.
Sources:
Spinal Decompression Therapy - WebMD
The Roman Chair – 3 Workout Programs For Sculpted Abs And Core Strength? - Garage Gym Planner
Sign Up Now
GET THE VERY BEST OF GEARHUNGRY STRAIGHT TO YOUR INBOX