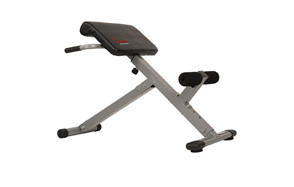 Sunny Health & Fitness SF-BH6629 Roman Chair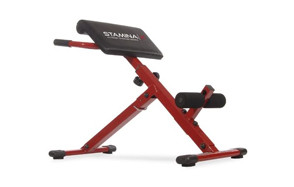 Stamina Hyper Bench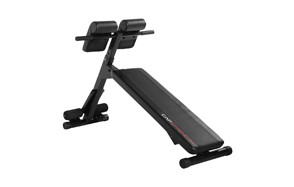 CAP Barbell Hyperextension/Ab Bench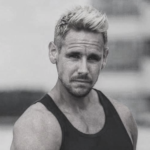 The best back machines are a superb way to improve a variety of skills including increasing strength, broadening flexibility, and helping to rebuild muscle following an injury. Just like the best arm machines, the best curved treadmills, or even the best agility ladders, a back machine can help provide a versatile and varied workout that targets multiple muscle groups depending on your needs. They are sturdy, easy to use, and comfortable, so if you want to find a straightforward solution to building your back, we suggest you keep on reading.
The Best Back Machines
Back Machines Buying Guide
Features To Look For In Back Machines
Before deciding which of our best back machines is the perfect one for you, check out the essential features to look for.
Adjustability - An adjustable back machine offers more versatility and a wider variety of workout options for you and anyone else in your house that wants to use the machine. With this adjustability, you can target different muscle groups to focus on improving strength, flexibility, or circulation to complete a more rounded workout.
Incline - The incline determines the angle at which you complete your exercises. Most back machines are permanently set at a 45-degree angle, but there are other options that offer adjustable inclines to attempt different routines. You can decide which option you prefer depending on your budget and the type of exercise you want to attempt.
Comfort - No one likes a machine that is uncomfortable, so consider this when shopping around. The machines come with padded rests for your legs and back, as well as foam-handles that make it easy to grip during specific exercises. Through this comfort, you'll reduce the risk of strains and injury to ensure you can keep at your routine.
Stability - A stable back machine provides the extra level of support and confidence you need to complete your exercises successfully. A machine that is wobbly or uneven risks toppling over and also puts too much pressure on one side of the machine which could cause structural damage. You must also look out for the footplates and decide the size which is most suitable for you.
Durability - A durable machine gives you your money's worth, so it's best to consider the type of material used to construct it. Heavy gauge steel is one of the best things to look out for frame-wise, but you've also got to consider the durability of the handles, legs, and pads. It doesn't matter how durable it claims to be, though, you should still endeavor to take care of it. If you're concerned about durability, make sure to find an option with a long and thorough warranty.
Maximum Weight Capacity - The maximum weight capacity is linked to durability, and it gives you an idea of how much the frame can support before the damage. Most back machines have maximum support of around 300 pounds, but this varies between brands. It's not just the weight of the user you need to keep in mind, but also any additional weight plates they use during their workout.
Range of Motion - A wide range of motion is useful for those searching for the perfect back machine for them. One of the most common ranges is 8 inches, although again it varies between machines, and your perfect range may depend on the type of exercises you want to complete.
Types Of Back Machines
There are two types of back machine you will encounter, these are:
Roman Chair - Roman chair is an excellent bodyweight exercise back machine, especially for hyperextension exercises. These are the machines you will be most familiar with, and have likely seen them at the gym./ roman chairs offer adjustable heights and in some cases, adjustable angles. You can use these for bodyweight or weight and plate exercises depending on your preference.
Traction Bed - Traction beds are most suitable for decompression therapy and are used in rehabilitating after suffering an injury. They come with wheels and cranks or are motorized to help improve circulation and mobility following back injuries. To ensure safety, traction beds come with waistbands to secure the user in place, as well as ankle docks for extra comfort.
Sources:
Spinal Decompression Therapy - WebMD
The Roman Chair – 3 Workout Programs For Sculpted Abs And Core Strength? - Garage Gym Planner