The chukka boot is a type of simple, unadorned footwear with a suede or leather upper that extends to the ankle. Chukka boots typically have open lacing with 2 or sometimes 3 eyelets as well as leather or rubber soles. The origin of the name is unclear but there's no doubt the style is British and that a variation on chukka boots known as "desert boots" were originally worn by British soldiers in the North African Campaign of World War II. Check out our best chukka boots of 2018 list below.
Our Top Picks Of The Best Chukka Boots
1. Clarks Men's Bushacre 2 Chukka Boot
See More Reviews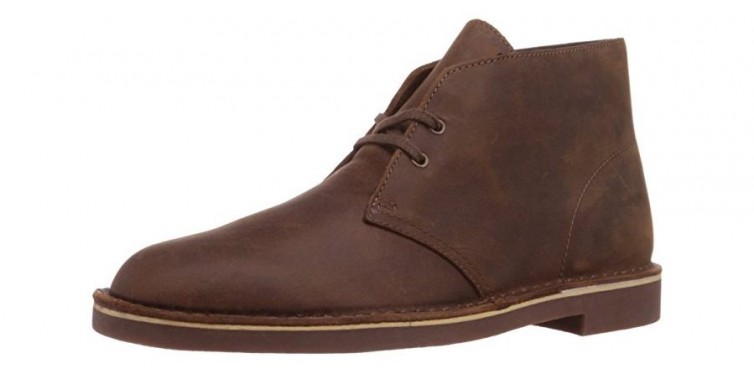 The Men's Bushacre 2 is in many ways the prototypical chukka boot. The lines are clean, there are the bare minimum of 2 eyelets for the laces and it's available with either leather or classic suede uppers in a variety of earthy tones. The footbed is well cushioned and very comfortable right out of the box. Whether you choose full grain leather or the company's trademark suede they have an easy going look that's a perfect fit with your jeans or your 3-piece.
Specification:
Brand

Clarks

Model

Bushacre 2 Leather

Weight

14.4 ounces
2. Clarks Men's Desert Boot
See More Reviews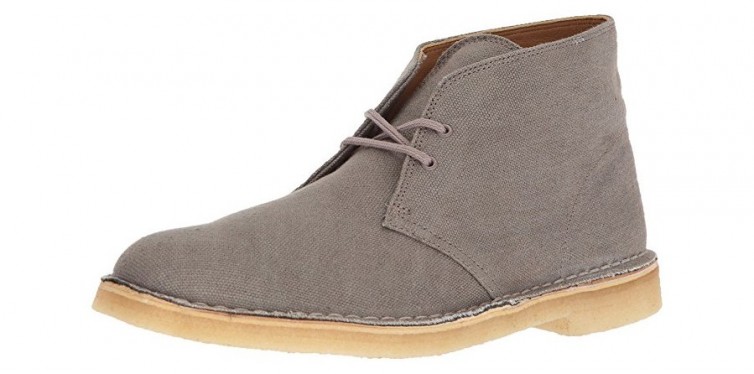 With a compelling matte leather finish the original desert boot is given a bit of polish for the 21st century. While not a direct copy of the boots worn by British soldiers under Monty this iteration retains enough of the spirit of the desert campaigns to have you envisioning yourself topping monstrous dunes with the Long Range Desert Group. The style is timeless and manages to look both current and traditional.
Specification:
Brand

Clarks

Model

3169

Weight

3.44 pounds
3. Steve Madden Men's Harken Chukka Boot
See More Reviews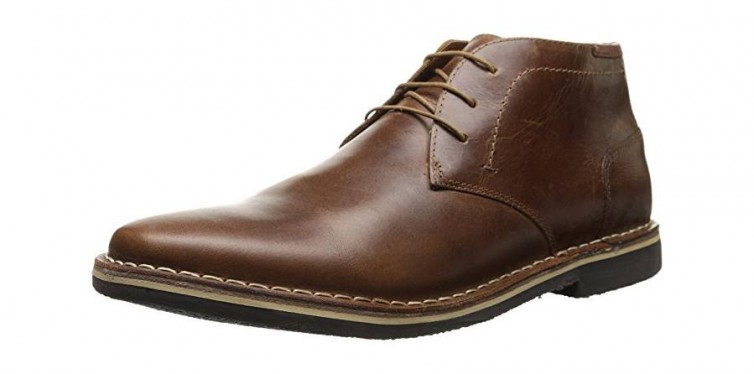 Purists may have a bit of difficulty assigning the name "chukka" to these handsome boots by Steve Madden. They've obviously been subjected to a bit of revision but not enough in our book to remove them from the chukka universe. The Harken hits all the right style notes and the quality is first rate throughout. They're another example of Madden's ability to find new inspiration in well-worn concepts.
Specification:
Brand

Steve Madden

Model

Harken

Weight

1 pounds
4. Timberland Men's EK Brook Park Chukka Boot
See More Reviews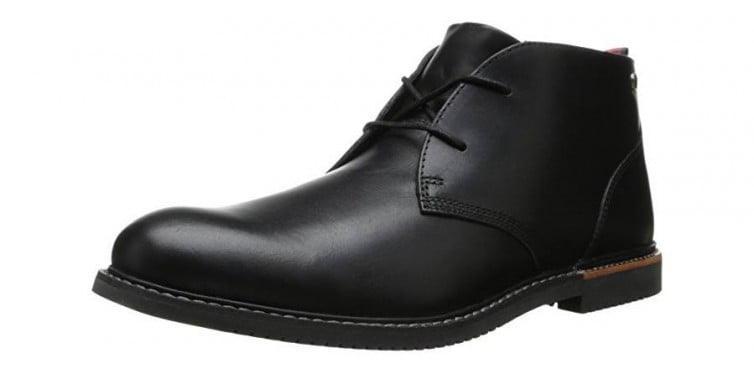 Timberland toss their hat deep into the chukka boot ring with their beautiful rendition of this classic British footwear design. These are not just some of the most attractive chukkas currently on the market, they're also some of the most environmentally friendly. The lining material is a hybrid that includes recycled plastic bottles and the Gripstick outsole is 1/3 recycled rubber products. The L7 lug soles are a bit of a departure from tradition but provide excellent traction and all day comfort.
Specification:
Brand

Timberland

Model

Ek Brook Park Chukka

Weight

5 pounds
5. Bruno Marc Men's Urban Suede Leather Lace Up Oxfords Desert Boots
See More Reviews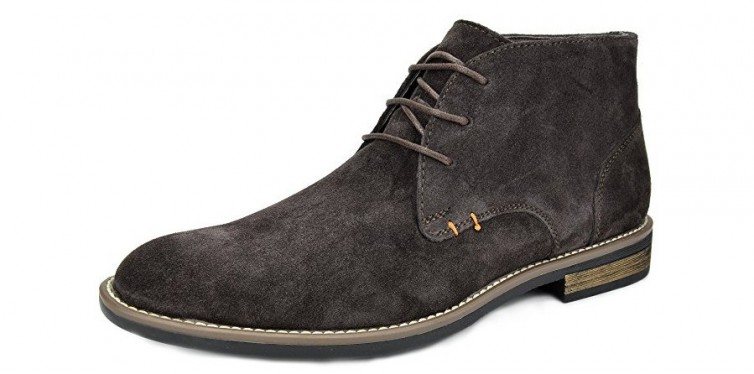 Bruno Marc have their own take on the classic desert boot and it's one that incorporates both the cap toe and wingtip with varying degrees of success. In some cases all the appropriation produces stunning effects while in other cases such as the 5 eyelet dark blue suede wingtip it can seem a bit much. Nonetheless the premium suede uppers are deeply satisfying both to the eye and to the touch and they won't take a huge bite out of your paycheck.
6. Dr. Martens Men's Cabrillo Chukka Boot
See More Reviews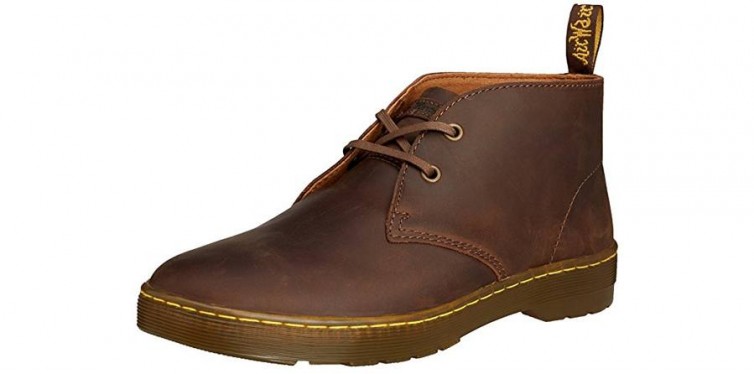 You just knew that the Doctor was going to make an appearance on this list at some point and here they are with a chukka boot for the ages. All ages that is. These Cabrillo Chukka Boots cut a contemporary, youthful profile and are underpinned by the company's iconic Air Wair soles. The oh-so-slightly distressed leather and dual eyelets angle the proceedings back toward tradition while the yellow stitching and heel loop whisper "Doc". There are plenty of chukka boots out there but none built better than the Cabrillo from Dr. Marten.
Specification:
Brand

Dr. Martens

Model

Cabrillo

Weight

4.3 pounds
7. Bruno Marc Men's Urban Suede Chukka Ankle Boots
See More Reviews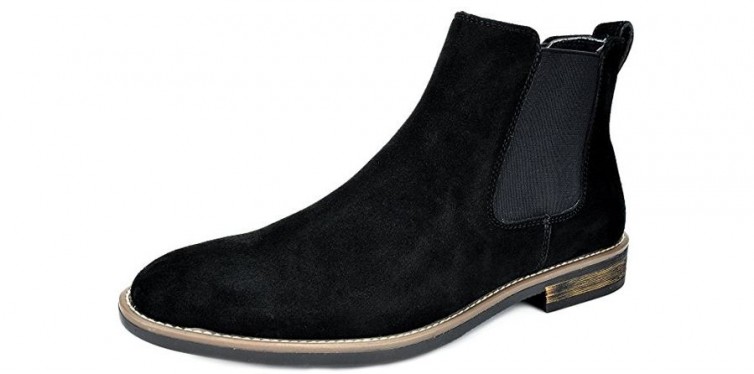 Bruno Marc is back with this more radical reinterpretation of the chukka boot. For this iteration of the British classic the company has tossed the laces out the window and replaced them with an elasticized side panel that makes slipping the boot on and off a time saving breeze. Those enamored of tradition will most likely raise an eyebrow or two at the effrontery of it all but there's no denying these are thoroughly comfortable boots with plenty of chukka DNA. While Marc promotes these chukkas as fashion-forward statements the simple lines and lush, suede uppers speak of tradition.
8. Thursday Boot Company Scout Men's Chukka Boot
See More Reviews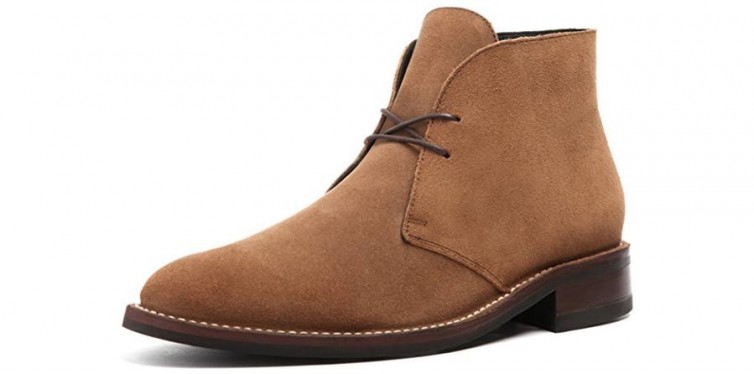 Every designer is looking to find their own voice in the chukka boot and the Thursday Boot Company is no exception. What their designers have come up with seems a cross between the standard chukka we all know and love and the everyday work boot. The Scout features a lace up vamp with 2 eyelets. The corked footbed provides comfort right out of the box and the studded rubber sole provides grip when the temps plummet and the sidewalks get slippery. As practical as they are handsome these Scouts won't lead you astray.
Specification:
Brand

Thursday Boot Company

Weight

5 pounds
9. Ferro Aldo Blaine Men's Stylish Mid Top Boots
See More Reviews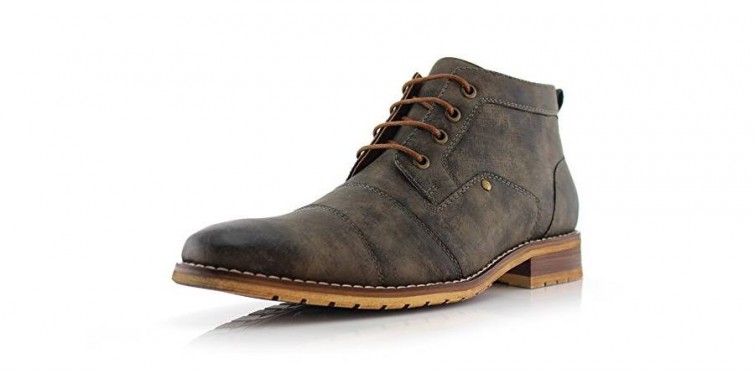 Renowned shoe maker Ferro Aldo take their turn at reimagining the chukka boot with their Stylish Mid Top Boots. Part chukka, part work boot and part, well, something else the FA chukka departs tradition station with 4 eyelets, cap toes and more aggressive soles. Whatever label you want to assign to them these are some of the most comfortable chukka boots you'll find from any manufacturer and won't punish your feet no matter how long you're upright. There are lots of subtle styling cues, the heel tab is a nice touch and the synthetic soles have a solidity and familiarity about them.
10. Lacoste Men's Sherbrooke Boots
See More Reviews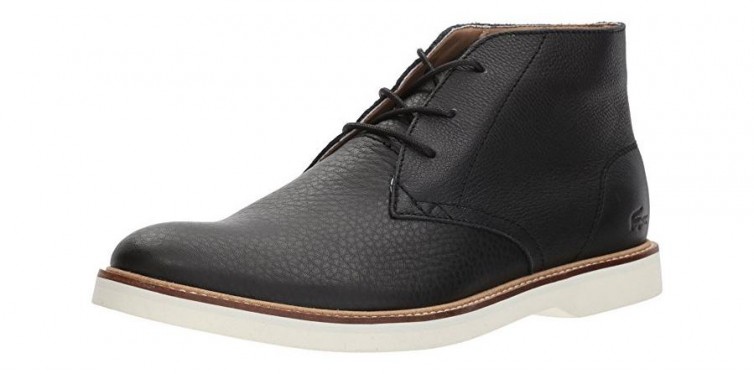 As you might imagine with a company such as Lacoste their Sherbrooke Boots are not out to reinvent the chukka wheel. They're more intent on just getting the basic concept right, which they do to glorious affect with the Sherbrooke. These chukkas keep the focus on the essential elements that made this type of boot so iconic in the first place: the simple lines that gently caress the ankle, the smooth rounded toe and the blind eyelets that never call attention to themselves. You'll find yourself coming up with excuses to wear these even when the occasion may call for something else.
Specification:
Brand

Lacoste

Model

735CAM0117-BLACK/OFFWHITE

Weight

1.9 pounds
11. UGG Men's Leighton Waterproof Chukka Boot
See More Reviews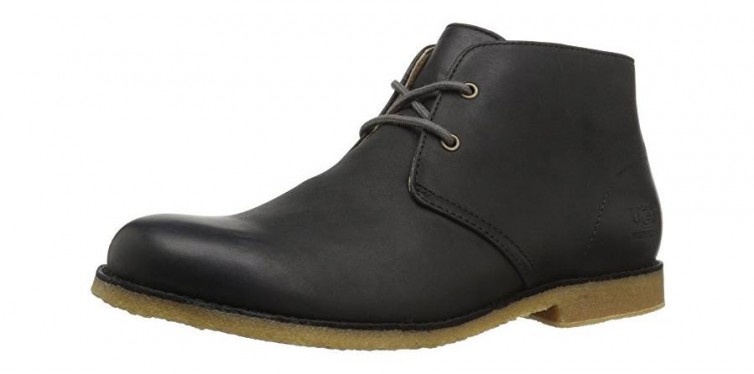 We wind up this list of best chukka boots with the Men's Leighton Waterproof Chukka from UGG. These are chukkas that don't just embrace the clean lines of the original they use it as a point of departure from which to explore how much can be taken away while still retaining the original look and feel. But they're not just a treatise on the joys of minimalism, they're also comfortable as a cotton shirt and durable as handmade leather luggage.
Specification:
Brand

UGG

Model

Leighton Wp

Weight

1.2 pounds
Buying Guide/FAQs
Maintaining Your Suede and Leather Chukkas
Protecting suede chukkas from water damage, salt damage in the winter and various environmental pollutants requires you to be disciplined when it comes to wearing them and knowing how to respond when problems arise. Care and maintenance procedures typically involve:
Sealing the suede - Yes it will alter the natural appearance of the suede in subtle ways but sealing your suede boots is essential.
Using talcum to absorb spills - Should you spill a drink on your suede chukkas sprinkle a bit of talcum powder on and leave it overnight. In the morning use a suede brush to remove the talc.
Using a toothbrush to keep the surface fresh - If your suede chukkas are beginning to look a bit long in the tooth give them a facelift by rubbing the surface vigorously with a toothbrush.
Not using water - Whatever you do don't wash your suede shoes with water alone; unless you like big nasty water stains.
Maintaining leather shoes is a slightly different animal. Leather is typically much more durable and the surface far less susceptible to incidental staining than suede. As such your maintenance options are more abundant and come down to:
Wiping them down with a clean, soft, damp cloth
Using saddle soap on them from time to time
Polishing them to keep the surface healthy and water resistant and...
Should you encounter a stain, working some rubbing alcohol gently into the surface and wiping it off with a damp cloth.
Breaking in Chukka Boots
Breaking in your chukka boots is just a matter of being patient. If you push things too hard - even with shoes that feel great right out of the box - you're going to pay a visit to blister city. So take things slow, wearing them for a few hours at a time every couple of days. If you can't resist wearing them to work make sure you have a backup pair of shoes at the office to slip into during the meat of the day. Also, make sure you've got some thick, comfortable socks (check our reviews!) that will provide just a bit more padding and protection against blisters. And one more thing: accept the notion that blisters are inevitable and makes sure you have some blister pads on hand, just in case.