Best Chukka Boots in 2022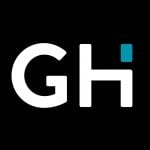 This product guide was written by GearHungry Staff
Last Updated
April 4, 2018
GearHungry Staff
GearHungry Staff posts are a compilation of work by various members of our editorial team. We update old articles regularly to provide you the most current information. You can learn more about our staff
here
.
GearHungry may earn a small commission from affiliate links in this article.
Learn more
The chukka boot is a type of simple, unadorned footwear with a suede or leather upper that extends to the ankle. Chukka boots typically have open lacing with 2 or sometimes 3 eyelets as well as leather or rubber soles. The origin of the name is unclear but there's no doubt the style is British and that a variation on chukka boots known as "desert boots" were originally worn by British soldiers in the North African Campaign of World War II. Check out our best chukka boots of 2019 list below.
The Best Chukka Boot
Clarks Men's Bushacre 2 Chukka Boot






The Men's Bushacre 2 is in many ways the prototypical chukka boot. The lines are clean, there are the bare minimum of 2 eyelets for the laces and it's available with either leather or classic suede uppers in a variety of earthy tones. The footbed is well cushioned and very comfortable right out of the box. Whether you choose full grain leather or the company's trademark suede they have an easy going look that's a perfect fit with your jeans or your 3-piece.
Key Features:
It is completely made of authentic, high-grade leather and fitted with a crepe sole
They are sharp-looking and perfect for both formal and casual events
The stitching and general finish on the shoe is nice and neat
It is fitted with a heel that measures about an inch
Specification:
Brand

Clarks

Model

Bushacre 2 Leather

Weight

14.4 ounces
Clarks Men's Desert Chukka Boot





With a compelling matte leather finish the original desert boot is given a bit of polish for the 21st century. While not a direct copy of the boots worn by British soldiers under Monty, Clarks Men's Desert retains enough of the spirit of the desert campaigns to have you envisioning yourself topping monstrous dunes with the Long Range Desert Group. The style is timeless and manages to look both current and traditional.
Key Features:
It is made of leather while being fitted with a synthetic, crepe sole
Happens to be fitted with a suede-lined heel counter
Comes in a simple design and is fitted with a comfortable and pliable insole
It is lightweight, yet as sturdy as they come
Specification:
Brand

Clarks

Model

3169

Weight

3.44 pounds
Steve Madden Men's Harken Chukka Boot






Purists may have a bit of difficulty assigning the name "chukka" to these handsome boots by Steve Madden. They've obviously been subjected to a bit of revision but not enough in our book to remove them from the chukka universe. The Harken hits all the right style notes and the quality is first rate throughout. They're another example of Madden's ability to find new inspiration in well-worn concepts. Be sure to combine them with a shoe protector spray from our list.
Key Features:
It is fitted with a comfortable textile lining
Has a blind-eyelet lacing and slightly distressed finish which is altogether aesthetically pleasing
Uniquely characterized by widely spaced stitches around the outsole
Has a stylish print and the leather is made to look better with age
Specification:
Brand

Steve Madden

Model

Harken

Weight

1 pounds
Bruno Marc Men's Urban Suede Leather Lace Up Oxfords Desert Boots




Bruno Marc have their own take on the classic desert boot and it's one that incorporates both the cap toe and wingtip with varying degrees of success. In some cases all the appropriation produces stunning effects while in other cases such as the 5 eyelet dark blue suede wingtip it can seem a bit much. Nonetheless Urban Suede Leather Lace Up Oxfords Desert Boots are deeply satisfying both to the eye and to the touch and they won't take a huge bite out of your paycheck.
Key Features:
The exterior is made up of a premium suede layer upper graced with a five eyelet lace-up design
It has a stylish wing-tipped design and is finished with precision sewing
Each shoe is fitted with a handy pull-tab for easy maneuvering while putting it on and taking it off
It is fitted with a durable sole
Dr. Martens Men's Cabrillo Chukka Boot






You just knew that the Doctor was going to make an appearance on this list at some point and here they are with a chukka boot for the ages. All ages that is. These Cabrillo Chukka Boots cut a contemporary, youthful profile and are underpinned by the company's iconic Air Wair soles. The oh-so-slightly distressed leather and dual eyelets angle the proceedings back toward tradition while the yellow stitching and heel loop whisper "Doc". There are plenty of chukka boots out there but none built better than the Cabrillo from Dr. Marten.
Key Features:
It is made of leather and fitted with a heel that measures approximately 1.25 inches
Equipped with grooved edges as well as complementing yellow welt stitching
Fitted with an iconic AirWair air-cushioned sole
Comes with a rugged broken-in look
Specification:
Brand

Dr. Martens

Model

Cabrillo

Weight

4.3 pounds
Bruno Marc Men's Urban Suede Chukka Ankle Boots






Bruno Marc is back with this more radical reinterpretation of the chukka boot. For this iteration of the British classic the company has tossed the laces out the window and replaced them with an elasticized side panel that makes slipping the boot on and off a time saving breeze. Those enamored of tradition will most likely raise an eyebrow or two at the effrontery of it all but there's no denying Urban Suede are thoroughly comfortable boots with plenty of chukka DNA. While Marc promotes these chukkas as fashion-forward statements the simple lines and lush, suede uppers speak of tradition.
Key Features:
It is made of suede leather then fitted with a sturdy synthetic sole
Comes in the form of a slip-on plain-toe chukka boot
Fitted with a heel that measures approximately one inch
Has a flexible rubber sole as well as a stacked heel
UGG Men's Leighton Waterproof Chukka Boot






We wind up this list of best chukka boots with the Men's Leighton Waterproof Chukka from UGG. These are chukkas that don't just embrace the clean lines of the original they use it as a point of departure from which to explore how much can be taken away while still retaining the original look and feel. But they're not just a treatise on the joys of minimalism, they're also comfortable as a cotton shirt and durable as handmade leather luggage.
Key Features:
It is sturdily constructed and completely waterproof
Happens to be finished with a natural crepe outsole as well as a one of a kind enerG Comfort System insole
The insole itself is removable
They are made in such a way that they offer up the perfect fit
Specification:
Brand

UGG

Model

Leighton Wp

Weight

1.2 pounds
Thursday Boot Company Scout Men's Chukka Boot






Every designer is looking to find their own voice in the chukka boot and the Thursday Boot Company is no exception. What their designers have come up with seems a cross between the standard chukka we all know and love and the everyday work boot. The Scout features a lace up vamp with 2 eyelets. The corked footbed provides comfort right out of the box and the studded rubber sole provides grip when the temps plummet and the sidewalks get slippery. As practical as they are handsome these Scouts won't lead you astray.
Ferro Aldo Blaine Men's Stylish Mid Top Boots






Renowned shoe maker Ferro Aldo take their turn at reimagining the chukka boot with their Stylish Mid Top Boots. Part chukka, part work boot and part, well, something else the FA chukka departs tradition station with 4 eyelets, cap toes and more aggressive soles. Whatever label you want to assign to them these are some of the most comfortable chukka boots you'll find from any manufacturer and won't punish your feet no matter how long you're upright. There are lots of subtle styling cues, the heel tab is a nice touch and the synthetic soles have a solidity and familiarity about them.
Lacoste Men's Sherbrooke Boots








As you might imagine with a company such as Lacoste their Sherbrooke Boots are not out to reinvent the chukka wheel. They're more intent on just getting the basic concept right, which they do to glorious affect with the Sherbrooke. These chukkas keep the focus on the essential elements that made this type of boot so iconic in the first place: the simple lines that gently caress the ankle, the smooth rounded toe and the blind eyelets that never call attention to themselves. You'll find yourself coming up with excuses to wear these even when the occasion may call for something else.
Key Features:
It is graced with round waxed laces that fit into classic raw eyelets
Equipped with a debossed crocodile branding at the heel
They happen to be lightweight and sturdy
The overall design features premium stitch detailing as well as tumbled leather uppers
Specification:
Brand

Lacoste

Model

735CAM0117-BLACK/OFFWHITE

Weight

1.9 pounds
Chukka Boots Buying Guide and FAQs
There is so much more to Chukka boots than what simply meets the eye, nevertheless, what does meet the eye is quite pleasing. This style of footwear did not just hit the market in this age, it actually rose to popularity in India among the ranks of the British army. In contemporary times, this classic style has become well sought out. For that reason, among others, there are some vital things that every stylish buyer should be knowledgable on when owning a pair of these timeless shoes.
How To Maintain Suede & Leather Chukkas
Though they are susceptible to wear and tear, the proper care can go a long way to ensure they remain in tip-top shape for a while. It is actually quite simple altogether, users who follow these precise steps are sure to wear their boots for quite some time.
To maintain the original shape of the boots, it is important that consumers place shoe trees in them when not in use. This will guard against flattening or disfiguration of any kind. In the case that they are mainly suede based, it is equally important to use a soft-bristled suede brush to get rid of any dirt on the surface.
In the case that the shoes become soaked, simply stuffing them with paper towels and allowing for a natural drying process goes a long way. Once they are well dried if they are made of suede, brushing them with a soft-bristled brush helps. It is advisable to apply a waterproof stain-repellent spray to the surface of the boots. This should, of course, be done sparingly and in accordance with the manufacturer's instructions.
Be sure to remove any caked or dried dirt on leather chukkas using a soft-bristled brush or damp cloth. If any moisture is applied leave them out to air dry. Equally makes sure that the boots are kept out of direct sunlight, heaters or any direct heat sources. This will guard against the leather drying out. Substances such as polish and spray cream can be used on leather shoes to shine them. If shoe polish is being used, be sure to apply it in circular motions.

Breaking In Chukka Boots
Getting a new pair of shoes is exciting, but the truth is that without proper breaking in what was once a blessing can slowly become a curse. To ensure that your pair of Chukka boots are fully appreciated, here are some tips on how to break them in properly.
Pace Yourself - You may want to start wearing your new boots immediately and because of that, the tendency to dive right in is high. Rather than wearing them all day long, wearing them for a few hours is a more viable route. Whether you are heading out to work or some other form of engagement, carry along a pair of broken-in shoes that can be worn before the pain becomes excruciating. Giving your new Chukka boots a few hours every day will eventually make them fit for full-day use.
Step on Them - Fret not, this will not ruin the structural integrity of your new shoes, at first. This should be done mainly during the breaking in period. Figure out a way to mash the heels of your new Chukka boots. This can either be done by stepping on them with your feet or crushing them with your hands. Be rest assured that this will simply soften some of those problem areas, your boots are completely safe.
Cushion Your Feet - Only time and frequent wearing can help you break in a new pair of boots. So, while the wait is going on, simply stock up on thick socks that can make the going easier. Hiking socks are highly recommended given their overall consistency and texture.
Sign Up Now
GET THE VERY BEST OF GEARHUNGRY STRAIGHT TO YOUR INBOX