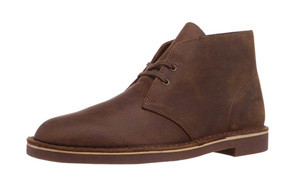 Clarks Men's Bushacre 2 Chukka Boot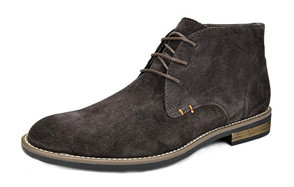 Bruno Marc Men's Urban Suede Boots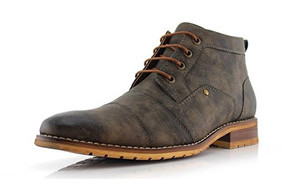 Ferro Aldo Blaine Men's Stylish Mid Top Boots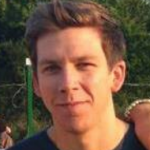 The chukka boot is a type of simple, unadorned footwear with a suede or leather upper that extends to the ankle. Chukka boots typically have open lacing with 2 or sometimes 3 eyelets as well as leather or rubber soles. The origin of the name is unclear but there's no doubt the style is British and that a variation on chukka boots known as "desert boots" were originally worn by British soldiers in the North African Campaign of World War II. Check out our best chukka boots of 2019 list below.
The Best Chukka Boot
Chukka Boots Buying Guide and FAQs
Maintaining Your Suede and Leather Chukkas
Protecting suede chukkas from water damage, salt damage in the winter and various environmental pollutants requires you to be disciplined when it comes to wearing them and knowing how to respond when problems arise. Care and maintenance procedures typically involve:
Sealing the suede - Yes it will alter the natural appearance of the suede in subtle ways but sealing your suede boots is essential.
Using talcum to absorb spills - Should you spill a drink on your suede chukkas sprinkle a bit of talcum powder on and leave it overnight. In the morning use a suede brush to remove the talc.
Using a toothbrush to keep the surface fresh - If your suede chukkas are beginning to look a bit long in the tooth give them a facelift by rubbing the surface vigorously with a toothbrush.
Not using water - Whatever you do don't wash your suede shoes with water alone; unless you like big nasty water stains.
Maintaining leather shoes is a slightly different animal. Leather is typically much more durable and the surface far less susceptible to incidental staining than suede. As such your maintenance options are more abundant and come down to:
Wiping them down with a clean, soft, damp cloth
Using saddle soap on them from time to time
Polishing them to keep the surface healthy and water resistant and...
Should you encounter a stain, working some rubbing alcohol gently into the surface and wiping it off with a damp cloth.

Breaking in Chukka Boots
Breaking in your chukka boots is just a matter of being patient. If you push things too hard - even with shoes that feel great right out of the box - you're going to pay a visit to blister city. So take things slow, wearing them for a few hours at a time every couple of days. If you can't resist wearing them to work make sure you have a backup pair of shoes at the office to slip into during the meat of the day. Also, make sure you've got some thick, comfortable socks (check our reviews!) that will provide just a bit more padding and protection against blisters. And one more thing: accept the notion that blisters are inevitable and make sure you have some blister pads on hand, just in case.