Millennium Mileage: Best Under Desk Treadmills in 2021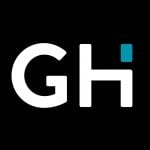 This product guide was written by GearHungry Staff
Last Updated
June 15, 2020
GearHungry Staff
GearHungry Staff posts are a compilation of work by various members of our editorial team. We update old articles regularly to provide you the most current information. You can learn more about our staff
here
.
GearHungry may earn a small commission from affiliate links in this article.
Learn more
An under-the-desk treadmill is a fantastic solution for anyone looking to maximize their home or office fitness potential. Rather than drag yourself to the gym after work or force yourself to work out on a lazy Saturday morning, an under-desk treadmill allows you to exercise and stretch your legs during your workday.
Many of us have already seen under desk treadmills in our offices; so why shouldn't you get in on the fun? If you're counting steps and calories on a daily basis, this provides a convenient all-in-one solution for achieving those goals. Combining the low-impact style and quality of regular treadmills with the compact convenience of home-workout designs, under desk treadmills are a fantastic way to stay active during your desk-ridden workdays.
With foldable designs and a range of fitness tracking features, easy Bluetooth functions, and remote operation, these treadmills are perfect for anyone who wants to feel like they've accomplished their workout while they crush their normal workday.
The Best Under Desk Treadmill
GYMAX 2 in 1 Under Desk Treadmill




Available in six colors to match your home or office decor, the GYMAX 2 in 1 Under Desk Treadmill revs up the momentum as one of the best under desk treadmill options you can buy. The dual display screen makes the settings easy to navigate, while it's 2.25 HP motor delivers whisper-quiet operation while still giving you a sufficient workout.
For those worried about putting too much pressure on their joints, its shock-absorbent qualities should ease any fears. The integrated Bluetooth speaker will get you in the zone to exercise and complete your work at the same time. If you prefer a bit more challenging option, check out our list of the best curved treadmills.
Key Features:
Use in folded mode (as an under desk treadmill) or upright with armrests
Maximum speed of 4 km/h in folded mode, 12 km/h maximum speed in the upright position
Incredibly quiet 2.25 HP motor
Comes with a remote control to change the running speeds in either mode
Features a 7-layer shock-absorbing and non-slip running belt with safety key
Incorporates a touchscreen on the armrest and innovative LED screen below
Specification:
Brand

GYMAX

Model

B08423GT49

Weight

74 pounds
Miageek 2 in 1 Under Desk Folding Treadmill
The Miageek 2 in 1 Under Desk Folding Treadmill boasts two sports modes for both at-work and after-work operation to maximize your fitness potential. It is available in four colors and uses a 2.25 HP motor that hits a top speed of 12 kph.
The multi-function LED display and remote control allow you to adjust the settings with ease, and this display will also help you track fitness progress, including distance, speed, and time. The Bluetooth connectivity makes it easy to drown out the office sounds. Since this folding treadmill comes fully assembled, you can hit the ground running immediately.
Key Features:
Use as a full running treadmill or folded into an under desk treadmill
Features a 2.25 HP Drive System
Maximum speeds of 7.5 MPH in upright mode, 2.5 MPH when folded
LED display shows your distance, speed, and time
Comes with a remote control and safety key
Specification:
Brand

Miageek

Model

B081W168YZ

Weight

75 pounds
LINKLIFE 2 in 1 Folding Under Desk Treadmill

A fantastic choice for those unsure about how to get started on their under desk treadmill adventure, the LINKLIFE 2 in 1 Folding Treadmill is suitable for novices while still boasting a heap of excellent features that will enhance your workout experience.
A 2.25 HP motor with speeds ranging from 0.5 to 6.5 mph keeps you running, while you use the multi-functional LED display to track progress. It also uses a Bluetooth audio speaker to stream your work playlist directly to your earphones. Should you encounter any problems, the 24/7 customer service is readily available for you to contact.
Key Features:
Use as an under-desk treadmill or upright as a running treadmill with armrests
Offers speed settings from 0.5 – 6.5 MPH, which you can control via the included remote control
Powered by a surprisingly quiet 2.25 HP continuous-duty motor
Comes with a 5-layer shock-absorbing and non-slip running belt
Features convenient transportation wheels for easy mobility
Specification:
Brand

LINKLIFE

Model

B088BDJRFQ

Weight

79.4 pounds
WALKINGPAD A1 Pro Smart Walk Under Desk Treadmill

The WALKINGPAD A1 Pro Smart Walk Folding Treadmill is a superb choice for those low on space but big on the desire to get into shape. Its folding system allows you to store it out of the way when you're not using it, while the 220-pound weight capacity boasts excellent durability and resistance.
This awesome piece of home gym equipment utilizes Intelligent Speed Control that recognizes your momentum and adjusts accordingly. It doesn't boast the top speeds of other treadmills, but it should still be enough to give you a healthy dose of fitness from Monday to Friday. 
Key Features:
Winner of the 2019 International Award, Red Dot Design Award, and iF Design Award
Minimum height of 2.2" and length of 32.3" when folded, with full size of 5.08" (H) x 21.54" (W) x 56.38" (L)
Running speed controlled by human motion trajectory
Comes with a large tabletop surface area for work or entertainment
Includes intelligent display screen showing speed, steps, time, and distance
Made of high-quality steel with 220 lbs weight capacity
Specification:
Brand

WALKINGPAD

Model

B07SJCZLPQ

Weight

61.8 pounds
Goplus Under Desk Electric Treadmill

With a widened running platform and heavy-duty, shockproof construction, the Goplus Under Desk Electric Treadmill is a remarkably user-friendly option that doesn't take up too much space in the office or under your home office desk.
The speed options range from 0.5 to 4 mph, giving you a decent trajectory without wearing you out during important conference calls. The touchscreen multi-functional display provides essential metrics to track your fitness progress. This also allows you to select 12 available exercise programs, giving you a fantastic exercise variety that's as close to standard treadmills as you're likely to find.
Key Features:
Product measures 51.5" x 23.5" x 6" with a 41" x 17" walking area
Able to reach speeds of 0.5 – 4 MPH
12 exercise programs
3 easy-to-use exercise modes to choose from
Features an LED touchscreen display that allows you to track time, speed, distance, and calories and also will enable you to adjust the settings
The footpad and rubber struts reduce noise and vibrations, and the shock-absorption design is gentle on your joints and muscles
Also comes with remote control and convenient wheels for easy storage
Specification:
Brand

Goplus

Model

B07W7XQ9TN

Weight

55.5 pounds
ANCHEER Folding Treadmill

The ANCHEER Folding Treadmill comes complete with a remote control for straightforward operation as well as a space-saving design ideal for smaller offices and tight spaces.
There is also a shock-absorbent system to prevent a hard impact, and the durable 12-layer running belt is something you can rely on to last you through your working life. It's also one of the most energy-efficient options available, and while the 2.25 HP motor provides an ample amount of drive, it's still quiet enough to keep everyone on task. For some more amazing workout gear, check out these top back machines.
Key Features:
3 colors
Shock absorption system
Foldable space-saving design
Durable 12-layer running belt
Portable and easy to move
Energy-saving 2.25 HP motor
Specification:
Brand

ANCHEER

Model

B084HKJB7B

Weight

75 pounds
UMAY Intelligent Speed Control Treadmill

We have a feeling that you may adore the UMAY Intelligent Speed Control Treadmill. Like any decent under desk treadmill option, it comes with a useful space-saving design that makes it ideal for numerous environments, while the 1.5 HP motor delivers (almost) silent operation.
It boasts a 1 to 6 kph speed range that will keep you on the move throughout the day, and its shock-absorbing running belt provides a comfortable experience that won't tire you out too quickly. If you want to target your core, make sure to choose one of these effective ab machines, too.
Key Features:
Space-saving design
Shock absorbing running belt
1.5 HP pulse maximum motor
198-pound weight capacity
1 to 6 kph speed range
Comfortable and noise-free experience
Specification:
Brand

UMAY

Model

B07KTSR8MP

Weight

66 pounds
Sunny Health & Fitness Walkstation




Complete with a variety of excellent features, the Sunny Health & Fitness Walkstation is arguably the best under desk treadmill that you can find if you're serious about enhancing fitness levels at any opportunity you find.
The flat under desk design makes it easy to conceal at the office. It comes equipped with a range of fitness data that includes tracking your speed and distance. It's easy to use, too, with a remote control for adjusting speed settings. The active use detection delivers safety and peace of mind, pausing when it recognizes a lack of movement on the treadmill for five seconds. For more amazing workout machines, browse our list of the best rowing machines.
Key Features:
Flat under desk design
Speed, distance, calorie monitoring
Remote control operation
3.75 mph maximum speed
Shock absorption
Active use detection
Specification:
Brand

Sunny Health & Fitness

Model

SF-T7945

Weight

66.8 pounds
Under Desk Treadmill Buying Guide
Features To Look For In Under Desk Treadmills
Space - One benefit of under desk treadmills is that they are compact enough to fit under desks and inside cramped offices. The smallest under desk treadmill will leave enough space for your coworkers to move around, while still providing the exercise you need. When selecting your under desk treadmill, consider the size of the area you hope to use it in. If you work from home, this shouldn't be too much of an issue, as you can easily rearrange your office to accommodate it. However, those working in offices with other people may find it obstructing, and it could become a safety hazard. It should also be small enough to carry or transport if you want to get the most out of it.
Noise - Nobody wants to work in an office with revving motors and noisy running belts. To avoid being "that coworker," select a treadmill that operates with a quiet motor. You can figure this out through the size of the motor. A 2.25 horsepower motor should be sufficient for most office spaces, especially with additional ambient office noise. Still, if you prefer to operate it on the highest settings, it could distract your coworkers, and could even affect your concentration. Keep this in mind when shopping around for the perfect under desk treadmill.
Console - The console is a useful feature that can transform an under desk treadmill into a standard-style product, allowing you to get the most out of your treadmill. While you're likely to use it often at work (whether at home or at the office), you may struggle to get into the zone when you're off the clock. A foldable console feature will allow you to track and adjust settings when you're not working, while still allowing you to stow it when you need to use it at your desk.
Safety - Everyone who has ever stepped on a treadmill carries a fear of tripping, stumbling, falling, and be propelled off the back like a bad comedy routine. Without a dedicated console, there is little opportunity for a stop-clip that usually attaches to your shorts. However, under desk treadmill manufacturers have found a way around this. Some models will offer a stop clip, while others use active sensors that detect whether you are using it or if the treadmill is running by itself. If it notices an absence of weight, it will automatically stop. Although under desk treadmills cannot reach the speeds of larger treadmills, there is still a risk for injury, so these safety features are essential.
Weight Capacity - Understanding the weight capacity before climbing on the treadmill will ensure that you don't accidentally apply too much weight, especially if you up the speed, which would increase the weight with every step. As under desk treadmills are designed for light exercise — with a brisk walk being the most intensive method of use — there are suitable weight capacities for each treadmill. Most max out at around 200 pounds, but some will withstand as much as 250 pounds.
Warranty - With any substantial purchase, the warranty is crucial. Under desk treadmills provide a range of warranty options that will provide the peace of mind you can get them repaired while using them. It's important to look for comprehensive warranties of at least one year, as well as reliable customer service that can advise you or attend to repairs whenever you need.
Maintainance  - Hopefully you won't need to call the engineers out; proper maintenance will make sure you won't need to. Just like other expensive electronics, under desk treadmills will require maintenance from time to time. Keep liquids away from the electronic parts and clean the tread if your shoes get dirty. You should also take advantage of the supplied lubricant to keep the cogs and motor well-oiled to ensure consistent and safe performance.
Types Of Under Desk Treadmills
Tread Only  - Tread only under desk treadmills are ideal for compact spaces or anyone who will only use them at the office. If you don't plan on moving it around, then you won't need a console, you'll just need to use its remote control.
Tread + Desk - Tread and desk treadmills are closer to traditional treadmills you find at the gym and are often referred to as 2-in-1 or foldable treadmills. These give you the option to raise or lower the incline to suit your needs (or desk size) and gives you the chance to track your distance, speed, and calories burned (among other metrics) without being at your desk. Typically, however, they will take up more space.

Under Desk Treadmill FAQ
Q: What is an under desk treadmill?
A: An under desk treadmill shares many similarities with traditional treadmills. However, there are a few differences. Under desk treadmills are more compact, making them easy to move and store, while you can also take them to and from home and the office so you never miss a day.
The majority of under desk treadmills also include folding frame designs, which gives you the best of both worlds. With these designs, you can conveniently lower the console so it will fit under your desk, and you can raise the console again if you want to get your jog on away from work.
Under desk treadmills also come with remote controls to adjust the speed or the incline, handy features if you want to test your calves or prepare for hill running.
Q: Can you run on an under desk treadmill?
A: If you consider a light jog a "run," then yes. For most of us, however, it's unlikely to pick up the speed and momentum that could constitute a proper run. This is because under desk treadmills can only hit top speeds of around 6 mph, and even this isn't too common.
This type of speed range isn't enough to sufficiently satisfy enthusiastic joggers, but as you're working, you don't need to be running too quickly. Instead, you can still feel active enough with a brisk stroll on the treadmill at the highest speed, while also taking a break for lunch by lowering the speed settings.
Besides, do you think it's wise to try to outdo your 5K personal best while surrounded by your coworkers at the office while on a Zoom call? Probably not, we'd guess.
Q: Do under desk treadmills get you fit?
A: The best under desk treadmill is a suitable, low-impact option for getting fit. Of course, because of the low speeds and low intensity, it's not the same as you'd find on a standard treadmill at the gym or at home, but it doesn't need to be.
With these options, you are typically only running for about thirty minutes to an hour at most (unless you're training for a marathon). However, an under desk treadmill is gentler on the muscles and joints, so you can burn hundreds of extra calories every day by walking from nine to five.
Even if you're not a fan of walking, you can still use these treadmills to get into shape. The continuous action will strengthen leg muscles without overworking you. Like any exercise, the more you do, the more your body can tolerate, so even if you don't see immediate results, you will soon find your fitness levels have increased.

Q: Can you lose weight with an under-desk treadmill?
A: Likewise, it's possible to lose weight with an under desk treadmill. Fitness experts suggest that you can burn 500 calories a day by doing 10,000 steps. This number of steps will usually only take one to two hours to achieve, so if you can walk at your desk for the entire workday, then you can expect to see a significant change in your weight.
You can't merely rely on an under desk treadmill to shed the pounds. It's also important to combine it with a healthy diet. Just because you have spent all day walking doesn't mean you can treat yourself to fast-food every night on the way home from work, otherwise, all your progress will stagnate.
Q: Do under-desk treadmills require maintenance?
A: Under desk treadmills are similar to regular treadmills or other electronic fitness equipment; they will require occasional maintenance and consistent care. You should make sure not to overwork the motor, and adhere to the weight capacities in order to reduce the strain on the machine.
While treadmills are durable enough to handle daily use, there's a chance that you'll still need to take care of the belt if it becomes worn away to ensure safety. You also must lubricate the wheels and motor to keep it operating at top performance. Some models will supply a bottle (or bottles) of gear lubricant to make this possible.
You won't need to do this too often, but three or four times a year should be enough to keep it in top condition and prevent the gears and parts from grinding away at each other.
Sources:
The Truth About 'Working' On A Treadmill Desk - Business Insider
Can You Lose Weight By Walking An Hour A Day? - Healthline
Sign Up Now
GET THE VERY BEST OF GEARHUNGRY STRAIGHT TO YOUR INBOX