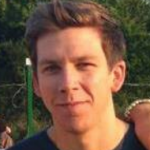 Have you repeatedly found yourself daydreaming about getting the perfect figure? Just like everyone else, a toned and attractive body is one resolution that seems to creep its way back into our books each new year. Theoretically, getting that dream body is not hard to achieve – all you need is a little exercise, right? Sadly, with all the studies, work and socializing that generally comes with life, it becomes a little hard to find time to hit the gym. Thankfully, with the best stepper machine handy, there will be no more excuses not to get fit; you will be able to work out in the comfort of your home, whenever and wherever you wish, at your own given pace.
As there is a multitude of stepper machines available on the market, to make your purchase easier, we have narrowed down the options to only the best stepper machines. With the right information available at your fingertips, this will be one of the best exercise investments you've ever made.
The Best Stepper Machine
Stepper Machine Buying Guide & FAQs
How We Choose Our Selection of Best Stepper Machines
When making any purchase, one has to consider the fact that each individual has different wants, needs, and preferences. As such, this is not a decision to be taken lightly, but you can rest assured that this can help you make the right choice for you and the totality of your stepper fitness. The listed factors are not just picked at random but are expertly handpicked to achieve specific personalized goals and to provide maximum comfort based on your expectations, budget, and comfort.
There are a number of things one can look at but boiling it down to these factors below makes for a concise guide for anyone in the market for a good stepper machine.
Quality - There is no doubt that there are a number of stepper machines out in the market, but only the best stepper machine can truly stand the test of time. It is important to do your research when looking for any product especially when it comes to long term items such as workout machines; these pieces of equipment need to be able to hold up on their own despite the number of times they are going to be utilized. The company, distributor or supplier needs to be reputable or at least reliable.
Under the umbrella of quality, every buyer has to determine which particular machine works for them based on their specific needs. Whether a stepper machine and a mini stepper machine; technically the two pieces of equipment perform the same function, but they are eons away from each other in terms of price range, and as such there are some people that would prefer to use the latter. Based on the goals one wishes to achieve, they may have to sacrifice a few extra bucks' comfort and efficiency.
Nevertheless, there are some very affordable stepper machines out there that are even better than their expensive counterparts, and one of the ways to find out is going to be revealed in the subtitle below.
Reviews - Every company or distributor out there is definitely going say they have the best stepper machine and talk themselves and their products up; it is their responsibility to make sure they develop a stable market and as such it is not totally possible to get all the information about a given product, good and bad, from their website.
Recently, with the advent of customer reviews more sellers have become more accountable to their public because believe it or not, buyers will speak their minds whether they are deeply grieved or incredibly impressed. In this day and age reviews play a great part in determining how well a product sells, one bad review could damage the overall rating of a given business, and as such it is one of the sure ways to make sure a product is a stellar as it is advertised to be.
As the saying goes, if it's too good to be true, then it probably is, so it is in every buyer's best interest to check the reviews meticulously. Companies are becoming cleverer, so it is advisable to check various sites in order to wean out the fake reviews and get to the truth of the matter. The key is to be patient enough to find out if there are any deal breakers in terms of the product descriptions and if the shortcomings can be managed properly.

Elliptical Vs. Stepper Machine
Most people see a stepper machine and think, why not just get an elliptical machine? They pretty much seem like the same thing, but in actuality, they are two different types of exercising equipment.
First, one has to keep in mind that despite their differences, there are a number of similarities they share, and it is viable to know what they are too. Both of these pieces of equipment are cardio machines that strengthen the heart, melt off the calories and tone lower body muscles. They also cost about the same amount of money and offer both high and low budget options, so people from all walks of life can purchase either of these items conveniently. Nevertheless, cast your mind back to the fact that they are still fundamentally different in the following ways.
When using a stepper machine, the majority of the muscles being worked out are located in the lower region of the body, on the other hand, an elliptical machine works out the same set of muscles, but the presence of handlebars allows for the biceps, triceps, trapezius, back and core muscles to join in the workout too. So, when taking up the task of searching for one of these pieces of equipment, one must take into account their problem areas and focus on that entirely. Nevertheless, the stepper machine has started to encroach on this territory seeing as some of the models available have the addition of handlebars, some of them detachable. So, it's just a matter of time before they both work in the same areas.
On the other hand, the stepper machine is a more viable option when it comes to cardio workouts; this is due to the fact that using a stair stepper is designed in such a way that it regulates the blood flow rapidly, despite the speed you are working out at. On the other hand, the elliptical machine shows most results based on the intensity and speed of the workout as a whole.
An elliptical machine no doubt provides a more wholesome workout, but this takes its toll on the body as a whole. Though you can equally tire on either machine, a lot more effort is put into working out on an elliptical while the stepper machine provides the exact same sort of workout with a lesser impact on the joints and the body as a whole. The intensity of the workout is entirely dependent on you and the pace can be changed instantaneously. Therefore, it is overall quite user-friendly.
It makes total sense that since a lot more effort is put into making use of the elliptical machine, more calories are burned on it. This point has actually been scientifically proven by research done and published by Harvard medical school in 2004. According to the publication, 30 minutes spent on the elliptical machine at a fairly average pace will burn roughly 335 calories in a 155-lb. person. If the very same person was to use a stepper machine at the same speed for the same amount of time, would most probably burn roughly 223 calories. The totality of this research sums up the fact that the elliptical machine enables you to burn roughly 50 percent more calories than its counterpart.
Both of these machines are quite cost-effective, nevertheless, like most items out on the market today, there are high-end products and the more affordable ones. A good stepper machine, as well as an elliptical trainer, would probably cost about $1500, but there are the more expensive options that are in the price range of $5000 and $6000.

There are cheaper models of the stepper machine known as the mini stepper that cost as low as $500, they may not measure up to the same standard as their more expensive counterparts, but still get the job done.
All in all, these products both have ways in which they are superior and inferior to the other. Nevertheless, the choice of which one to go for is totally up to the goals of the exerciser such as muscles targeted, the intensity of the workout and the amount of calorie loss desired.
Sources:
Aluminium - Wikipedia
How to use a stepper machine - wikiHow
Elliptical trainer - Wikipedia