Best Stepper Machines In 2022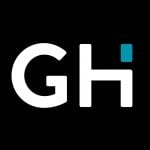 This product guide was written by GearHungry Staff
Last Updated
January 10, 2019
GearHungry Staff
GearHungry Staff posts are a compilation of work by various members of our editorial team. We update old articles regularly to provide you the most current information. You can learn more about our staff
here
.
GearHungry may earn a small commission from affiliate links in this article.
Learn more
Have you repeatedly found yourself daydreaming about getting the perfect figure? Just like everyone else, a toned and attractive body is one resolution that seems to creep its way back into our books each new year. Theoretically, getting that dream body is not hard to achieve – all you need is a little exercise, right? Sadly, with all the studies, work and socializing that generally comes with life, it becomes a little hard to find time to hit the gym. Thankfully, with the best stepper machine handy, there will be no more excuses not to get fit; you will be able to work out in the comfort of your home, whenever and wherever you wish, at your own given pace.
As there is a multitude of stepper machines available on the market, to make your purchase easier, we have narrowed down the options to only the best stepper machines. With the right information available at your fingertips, this will be one of the best exercise investments you've ever made.
The Best Stepper Machine
Bowflex Max Trainer Series
Bowflex is not only a machine but also a personal trainer. Constructed by a group of health-conscious professionals, their ultimate goal is to help you save on gym memberships and transport by providing all the machinery required for the perfect workout. Their latest creation is the Bowflex Max Trainer Series. We love the Bowflex Trainer M7 because it works hand in hand with the Bowflex Max Trainer app. With this app, you get to monitor, set, and track your fitness goals. You are also given access to live and recorded videos that can be streamed online.
These videos feature professional trainers that take you through exercises, with clear instructions and motivational messages to keep you more successful. The best part is that the Max Trainer app is compatible with both Android and Apple iOS devices. The M7 offers a maximum user weight of 300 lbs; thus, it can be used by several individuals without any issue.
Bowflex Max 7 is straightforward to use. It features an LCD that delivers high contrast, oversize, and dual backlit beauty that attracts and motivates you. Make use of the Add Time feature, if you want to extend your workout. Build your muscles, have fun, and stay motivated all day long with the Bowflex machine as your best pal. It is durable, affordable, and highly efficient in use. For more amazing pieces of home gym equipment, check out our selection of the best recumbent exercise bikes.
Key Features:
20 levels of computer-controlled resistance
11 workout programs
Available for Apple iOS and Android devices
Bluetooth 4.0 compatible
Specification:
Brand

Bowflex

Model

100779

Weight

148 Pounds
Sunny Health & Fitness Twister Stepper Machine
You are dressed and ready to get pumping; the Sunny Health & Fitness 045 Twister Stepper will certainly have you working out on a level you would never have imagined. This portable elliptical machine is a perfect blend of efficiency and practicality bundled into one state of the art product. It delivers on an excellent level, worthy of its renowned manufacturers, and is straightforward to use having been tailored to the needs of each and every one of its users. As advertised, the Twister Stepper is famous for its twist-action that provides an effective cardiovascular workout. With its built-in resistance, along with other features, it offers to set the standard for home fitness, and as such, this is the product to get behind if you intend to get that full body workout in one of the easiest ways possible.
A major issue most people have with workouts is accountability, but the Twister Stepper app helps to keep that in reign with the interactive LCD console which displays everything from display time to calories, it also includes adjustable volume settings and everything more that can make your workout even more immersive for an all-around improved stepper fitness.
Although this stepper primarily assists the lower body, it also provides a full body workout and is as comfortable as they come. Work at your own given pace with this heavy-duty steel construction that boasts of several tension and resistance levels along with exercise bands that work the arm, chest, back, and shoulders. You can squeeze a lengthy workout into just 15 minutes with 2.5 times more calorie loss.
To crown it all up, this device is a portable stepper machine and can easily fit into any given living space, and that is definitely a plus. It is one of the best stepper machines that offers the fastest results when replacing fat with muscle and improving general stepper fitness. It's worth every penny, and with such an affordable price, why delay? Your results will most likely be more long-lasting than fad diets and with the proper amount of maintenance and upkeep, this product can provide years of effective use and a great addition to your home gym equipment.
Key Features:
Heavy-duty steel construction
Removable exercise bands
Adjustable Resistance
Textured non-slip foot pedals
Specification:
Brand

Sunny Health & Fitness

Model

NO. 045

Weight

20 Lbs
Compact size
Heavy duty steel construction
Handlebars that enable a full body workout
Hydraulics may overheat if used for over 15 minutes
Price range
Impractical for the casual exerciser
Xiser Commercial Mini Stairmaster Stepper Machine
Say goodbye to jelly bellies and hello to hard toned abs with stair stepper number two, the Xiser Commercial Mini Stairmaster. This one certainly lives up to its reputation as being one of the few compact yet portable stair steppers that provide you with a high impact workout that is sure to deliver the wanted results. Say goodbye to lugging heavy equipment around as storage or movement is no issue with this product due to the fact that it easily attaches and detaches. In addition to that, it is equally 'the only stepper that can be used for sprint training, HIT and Aerobic protocols'.
It may not be the cheapest stair stepper out there, but it is guaranteed to outlive some of its pricier counterparts; this is definitely a long-term investment. The fact that this stepper is made of highly durable material corroborates this point further; it is made from aluminium the same material airplanes, and mountain bikes are made from. This enables this well-fashioned machine to accommodate users that are well over 400 pounds, despite this, it only weighs 14 pounds which enables to be easily carried from one location to another.
Since 1977, this stair stepper has been on the market, and this alone speaks of its adaptability and its ability to improve stepper fitness. To further achieve all this, the stair stepping machine is quite weightless; it is even said that it is the lightest stepping machine on the market which can be adjusted easily to suit one's taste. The product speaks for itself as it features attributes such as its biomechanically correct ergonomics, its ability to accommodate trends such as CrossFit, spinning and the Tabata protocols. It is also tailored towards total user wellness, both physical and mental; this on its own makes it a whole step machine gym. Some may complain that for a mini step machine, it is quite large in size, but this is carefully thought out as its general size enables it to take observe all sorts of pressure even during extremely intense sessions.
To top it all up, it's quite a politically correct product since it was designed by PhD engineers rather than sales firms. What's more, it is environmentally friendly as it is made out of 100% recyclable materials and it had been 100% produced in the US since its invention in 1977. For more cardio equipment, check out our guide to the best folding treadmills.
Key Features:
Premium handlebars that make way for a diverse range of workout positions
16 electronically adjustable resistance levels
Interactive blue backlit display
Max trainer app
Specification:
Brand

Xiser

Model

XMCB

Weight

14 Lbs
Compact size
Interactive interface
Handlebars that enable a full body workout
Hard to assemble
Price range
Impractical for the casual exerciser
Sunny Health & Fitness Twister Stepper Machine
Working out at home has many benefits – not only is it more convenient for you, but it is also more comfortable, allowing you to exercise in peace without worrying about judging eyes falling on you. Beyond that, people who favor working out at home tend to save time and money. Not only do they eliminate the pesky recurring, expensive gym membership fee but they also tend to see more results sooner. This option also puts the power of planning your workout schedule in such a way that you have no excuse to skip out on yourself. Also, there are no outside restrictions/conditions placed on your eligibility as is done in the traditional gym. You have to admit that owning a stepper machine is nothing less than convenient.
For those looking to bag a more traditional looking step machine, with top features, the Twister Stepper with Handle Bar by Sunny Health & Fitness is the best stepper machine to go for. You can expect nothing but quality, as its distributors are renowned and have been putting out a quality product in the market for over a decade.
If you are not sure how to use a stepper machine, this product is very suitable as it offers perfect balance equipped with traditional looking handlebars, textured non-slip oversized pedals, and adjustable stepping height to fit your exercise regimen. All these features combined work hand in hand to enhance your all round stepper fitness and to maintain a safe workout environment. No doubt the whole purpose of working out is to get your muscles in shape and this machine does just that; it works deep inside the muscles without putting a whole lot of pressure on the bones and joints, offering the well-desired thigh and buttocks workout with the added bonus of toning up the stomach.
Accountability is not lost on this efficient stepper as it comes with a built-in LCD computer that keeps track of all the relevant stats such as calories that have been burned and steps that have been taken among other necessities. With this machine at your disposal, an intense, immersive workout experience can be yours with undeniable and visible results. Be sure to also check out our list of the best assault bikes for more great items like this.
Key Features:
Traditional slip resistant handlebars
Digital monitor to track progress
Constructed with solid heavy-duty steel
Slip-resistant pedals
Specification:
Brand

Sunny Health & Fitness

Model

059

Weight

22 Lbs
Adjustable stepping height
Multifunction LCD computer display
Slip-resistant hand grips
Handlebars cannot be locked to avoid twisting during a workout
Some users found it hard to use the adjustable stepping height feature
There were several complaints about the equipment becoming noisy after a few tries
Sunny Health & Fitness Mini Stepper Machine
The Sunny Health & Fitness Mini Stepper with Resistance Bands is another formidable stepper machine in the market; as far as lightweight products come in, this is certainly one of the best out there. The creators, Sunny Health & Fitness has been dishing out quality products for about 15 years, so rest assured they can be trusted to get your buttocks ready for summer. Even if flaunting a stunning new figure is not your priority, you can be sure to achieve your personalized fitness goals in a practical and safe manner.
Its size and build allow your stepper fitness routine to be maintained in various locations. So, as a workout enthusiast, you can rest assured that your routine is not just limited to the gym or at the home. Despite its portable size, even exercise pros can make use of this product as it can accommodate up to an extent of 12 feet comfortably in its pedals.
Although the maximum weight limit for this piece of equipment is 220lbs, it can still be easily used by someone heavier while in a seated position; so there are really very few downsides to this product as a whole. The cherry on the top is that beginners can stay cool as a cucumber when working out as it provides adjustable resistance control, while experts can up the resistance to suit their preferences.
This seemingly simple piece of equipment also offers up to two effective workouts for the stepper; the first involves a tested and proven cardio workout, while the second offers an equally effective toning and resistance workout. As stated in the title, this portable stepper machine also comes with resistance bands, which are detachable to meet your taste. The fitted LCD console offers a fun and interactive way to immerse yourself in your workout and to also keep track of your performance. It displays everything from the amount of time spent to calorie count.
All in all, this product is a great option for those who wish to carry out a total body workout at their own unique pace. It is also a suitable product to incorporate into your day to day workout regimen. Our handy guide to the best agility ladders features more great products like this.
Key Features:
Resistance bands padded with foam to provide suitable friction
Hydraulic drive system tailored for smooth stepping motions
Appropriately sized footplates, textured to provide a sturdy grip
Fashioned with industrial strength steel
Specification:
Brand

Sunny Health & Fitness

Model

NO. 012S

Weight

14.55 Lbs
Compact size
Offers up two workout routines on the same machine
Accessibility to both beginner and expert exercisers
Not usable by steppers above 220lbs
Users complained that getting the pedals to work was not straightforward enough
Not easy to assemble
Stamina 40-0069 Space Mate Folding Stepper
Is your stamina on par with that of a snail lately? Want to increase your endurance levels but not sure where to start? Hop on the Stamina 40-0069 Space Mate Folding Stepper, a proactive stepper machine that offers an awesome yet compact way to get fit and build your endurance levels, without having to step out of your comfort zone. Don't be quick to judge it as merely a basic stepper machine as it offers more than what it appears to. With a fierce and effective design stepping action, your lower-body workout sessions jump up to another level. What's more, you can rest assured that your performance is paying off by making use of its multi-function monitor that records the calories burned, along with the number of steps you make per minute and throughout the entire workout.
If you have just started exercising after years of inactivity, you are always advised to start slowly; luckily your comfort is guaranteed as this machine also offers a light endurance training making it the ideal start to be fit and efficient. For added comfort, you can even make use of the padded handlebars, the adjustable resistance hydraulic cylinders, and leveling end caps to ensure a safe and stabilized workout. Find more great products like this by checking out our guide to the best exercise bikes.
Key Features:
Padded handlebars
Digital monitor LCD display
Adjustable tension
Adjustable resistance hydraulic cylinders
Specification:
Brand

Stamina

Model

40-0069

Weight

41 Lbs
Compact size
Heavy duty steel construction
Handlebars that enable a full body workout
Needs assembling
A little pricey
Although compact, still on the large side
Stepper Machine Buying Guide & FAQs
How We Choose Our Selection of Best Stepper Machines
When making any purchase, one has to consider the fact that each individual has different wants, needs, and preferences. As such, this is not a decision to be taken lightly, but you can rest assured that this can help you make the right choice for you and the totality of your stepper fitness. The listed factors are not just picked at random but are expertly handpicked to achieve specific personalized goals and to provide maximum comfort based on your expectations, budget, and comfort.
There are a number of things one can look at but boiling it down to these factors below makes for a concise guide for anyone in the market for a good stepper machine.
Quality - There is no doubt that there are a number of stepper machines out in the market, but only the best stepper machine can truly stand the test of time. It is important to do your research when looking for any product especially when it comes to long term items such as workout machines; these pieces of equipment need to be able to hold up on their own despite the number of times they are going to be utilized. The company, distributor or supplier needs to be reputable or at least reliable.
Under the umbrella of quality, every buyer has to determine which particular machine works for them based on their specific needs. Whether a stepper machine and a mini stepper machine; technically the two pieces of equipment perform the same function, but they are eons away from each other in terms of price range, and as such there are some people that would prefer to use the latter. Based on the goals one wishes to achieve, they may have to sacrifice a few extra bucks' comfort and efficiency.
Nevertheless, there are some very affordable stepper machines out there that are even better than their expensive counterparts, and one of the ways to find out is going to be revealed in the subtitle below.
Reviews - Every company or distributor out there is definitely going say they have the best stepper machine and talk themselves and their products up; it is their responsibility to make sure they develop a stable market and as such it is not totally possible to get all the information about a given product, good and bad, from their website.
Recently, with the advent of customer reviews more sellers have become more accountable to their public because believe it or not, buyers will speak their minds whether they are deeply grieved or incredibly impressed. In this day and age reviews play a great part in determining how well a product sells, one bad review could damage the overall rating of a given business, and as such it is one of the sure ways to make sure a product is a stellar as it is advertised to be.
As the saying goes, if it's too good to be true, then it probably is, so it is in every buyer's best interest to check the reviews meticulously. Companies are becoming cleverer, so it is advisable to check various sites in order to wean out the fake reviews and get to the truth of the matter. The key is to be patient enough to find out if there are any deal breakers in terms of the product descriptions and if the shortcomings can be managed properly.
Elliptical Vs. Stepper Machine
Most people see a stepper machine and think, why not just get an elliptical machine? They pretty much seem like the same thing, but in actuality, they are two different types of exercising equipment.
First, one has to keep in mind that despite their differences, there are a number of similarities they share, and it is viable to know what they are too. Both of these pieces of equipment are cardio machines that strengthen the heart, melt off the calories and tone lower body muscles. They also cost about the same amount of money and offer both high and low budget options, so people from all walks of life can purchase either of these items conveniently. Nevertheless, cast your mind back to the fact that they are still fundamentally different in the following ways.
When using a stepper machine, the majority of the muscles being worked out are located in the lower region of the body, on the other hand, an elliptical machine works out the same set of muscles, but the presence of handlebars allows for the biceps, triceps, trapezius, back and core muscles to join in the workout too. So, when taking up the task of searching for one of these pieces of equipment, one must take into account their problem areas and focus on that entirely. Nevertheless, the stepper machine has started to encroach on this territory seeing as some of the models available have the addition of handlebars, some of them detachable. So, it's just a matter of time before they both work in the same areas.
On the other hand, the stepper machine is a more viable option when it comes to cardio workouts; this is due to the fact that using a stair stepper is designed in such a way that it regulates the blood flow rapidly, despite the speed you are working out at. On the other hand, the elliptical machine shows most results based on the intensity and speed of the workout as a whole.
An elliptical machine no doubt provides a more wholesome workout, but this takes its toll on the body as a whole. Though you can equally tire on either machine, a lot more effort is put into working out on an elliptical while the stepper machine provides the exact same sort of workout with a lesser impact on the joints and the body as a whole. The intensity of the workout is entirely dependent on you and the pace can be changed instantaneously. Therefore, it is overall quite user-friendly.
It makes total sense that since a lot more effort is put into making use of the elliptical machine, more calories are burned on it. This point has actually been scientifically proven by research done and published by Harvard medical school in 2004. According to the publication, 30 minutes spent on the elliptical machine at a fairly average pace will burn roughly 335 calories in a 155-lb. person. If the very same person was to use a stepper machine at the same speed for the same amount of time, would most probably burn roughly 223 calories. The totality of this research sums up the fact that the elliptical machine enables you to burn roughly 50 percent more calories than its counterpart.
Both of these machines are quite cost-effective, nevertheless, like most items out on the market today, there are high-end products and the more affordable ones. A good stepper machine, as well as an elliptical trainer, would probably cost about $1500, but there are the more expensive options that are in the price range of $5000 and $6000.
There are cheaper models of the stepper machine known as the mini stepper that cost as low as $500, they may not measure up to the same standard as their more expensive counterparts, but still get the job done.
All in all, these products both have ways in which they are superior and inferior to the other. Nevertheless, the choice of which one to go for is totally up to the goals of the exerciser such as muscles targeted, the intensity of the workout and the amount of calorie loss desired.
Sources:
Aluminium - Wikipedia
How to use a stepper machine - wikiHow
Elliptical trainer - Wikipedia
Sign Up Now
GET THE VERY BEST OF GEARHUNGRY STRAIGHT TO YOUR INBOX