Best Elliptical Bikes in 2022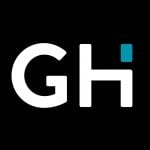 This product guide was written by GearHungry Staff
Last Updated
December 16, 2019
GearHungry Staff
GearHungry Staff posts are a compilation of work by various members of our editorial team. We update old articles regularly to provide you the most current information. You can learn more about our staff
here
.
GearHungry may earn a small commission from affiliate links in this article.
Learn more
For an object to be regarded as elliptical, it must have an oval shape. This is the same for elliptical bikes. They sport an elliptical trainer and regular bicycle, all in one. Hence, they serve both indoors and outdoors purposes. They are great for cardiovascular exercises, recreational activities and competitive sports and can be ridden by anybody: from kids, teenagers to adults and the elderly. What's more, the possibility of injuries is almost zero. Some elliptical bikes are designed for smooth, flat and mildly steeped surfaces, while others can be used for climbing rough terrains. If you are in the market for the best elliptical bike, our well-curated list below will help. At the end of this article, you would have been furnished with vital information that would help you get value for your money.
The Best Elliptical Bike
ElliptiGO 8C Elliptical Bike
The elliptical bike for the road came into the market about 13 years ago. The unique concept was birthed when the creator took his adolescent daughter for a jog. He drove behind while filming her run and thus the concept of the ElliptiGO 8C was born. This is our favorite bike in this article. Whether you are interested in a casual riding experience or competitive sporting event, the ElliptiGO 8C bike is at your service. Exercising with it helps to improve your circulatory system and overall body performance. What's more, the bike comes at a very pocket-friendly price. It is engineered with an 8-speed gear to withstand the uphill battle when riding through rough terrains. On a smooth terrain it can go as fast as 40kph. If you have a knack for mountain biking, this elliptical bike can cruise through a 30% graded steeped route. In fact, it can compete with road bikes when it comes to hill climbing.
In the event that you have to lift the bike, it does not pose much trouble as it weighs only 19kg. Most of the components are made from aluminum, so it is very strong and stable. You don't have to sweat over which model suits you, as all of them can be ridden by people ranging from 4'10" to 6'9". Above all, it is extremely comfortable and easy to ride. The chance of accidents occurring is very unlikely. For more durable bikes like this, check out our guide to the best mountain bikes.
Key Features:
Extremely comfortable and easy to ride: can be used for casual riding, cardiovascular exercise and competitive sport
Maximum speed of up to 40 kph
Designed with 8-speed internal gear
Weighs only 19kg
Specification:
Brand

ElliptiGO

Weight

42 Pounds
Very comfortable
High speed
Pocket-friendly price
Slightly heavy
Requires more gears for flat grounds
Water holder kit absent
ElliptiGO 3C Elliptical Bike
Ever wondered what it felt like to run on air? Hop on the ElliptiGO 3C to have a feel of such a breathtaking experience. Olympians all over the world have showered encomium on this bike. It can cruise through flat terrains with its 3-speed Sturmey Archer gear. It can be as fast as 25mph. The wheelbase and handle length of the ElliptiGO 3C can be adjusted to have better control when you hit the road.
With this elliptical bike, workouts just got more exciting. It is about 19kg in weight and 75 inches in length. Whether you choose to be outdoors or indoors, the fun you get from it knows no bounds. It will help you bounce back to fitness in no time. It comes in 2 colors: green and black. If you are looking for more options for indoor exercising, check out our reviews of the best exercise bikes and pick your favorite.
Key Features:
3-speed archer gear
Maximum speed of 25mph
19kg weight
Suitable for flat terrain
Specification:
Brand

ElliptiGO

Weight

42 Pounds
Great for flatlands
Suitable for indoor and outdoor activities
Adjustable control mechanism
Not for steeped or hilly terrain
Speed limitation
Too large
ElliptiGO 11R Elliptical Bike
Just when you thought you have seen all there is to elliptical bikes, then ElliptiGO 11R swoops in and takes you for a ride. It is particularly crafted for biking super-lengthy distances. Its 11-speed Shimano gear makes it possible to climb over the steepest hills. The intuitively positioned drive grips give increased maneuverability and control when riding over rough terrains. It can cover up to 37kph. ElliptiGO 11R sports a proprietary folding-steering column for enhanced mobility. It is custom fit, so just about anyone can take it for a spin. What's more, it has a spacious foot base that facilitates workouts, casual riding, and even competitive cycling. Many of its components are made from aluminum. With the ElliptiGO 11R, the chances of mishaps are eliminated, whether you are using it indoors or outdoors. It weighs only 39.4 pounds, making it easy to carry if the need arises. Our guide to the best bike cleaning sprays features some amazing accessories for your bike, so check them out.
Key Features:
Suitable for very steep terrains
Weighs only 39.4 pounds
Maximum speed of 37kph
Fitted with 11-speed Shimano gear
Specification:
Brand

ElliptiGO

Weight

39.4 Pounds
It is lightweight and super-fast
Works well on steep and rough terrains
Designed for biking super-lengthy distances
Not very stable
Water bottle holder absent
Non-removable foldable steering
ElliptiGO MSUB – The First All-Terrain Stand Up Bike
Even though ElliptiGO started producing only elliptical bikes at first, they were quick to realize the unique functionality of stand up bikes. If you crave adventures so much, then the ElliptiGO MSUB is for you. Built to gallantly cruise over any terrain: from flatlands, dirt trails to steep hills and suburbs. Its 28 inches tires will remain stable on any surface. The low wheel platform and high bottom bracket position give it an increased center of gravity.
Don't worry about safety, as the highly responsive brakes will always keep you out of trouble – the cushioning foot pedals helps to facilitate the process of biking. The conventional bike seat which causes discomfort most times is absent in this MSUB. It is also a very efficient cardiovascular fitness equipment. The ElliptiGO MSUB is suitable for all ages and body sizes. It is made with aluminum and weighs about 35 pounds. You may also be interested in some of the best folding bikes from our list, so check them out.
Key Features:
Built for every terrain
35 pounds in weight
Cushioning foot pedals
Suitable for body size
Specification:
Brand

ElliptiGO

Weight

38 Pounds
Suitable for all terrains
For full body exercise
Highly responsive brakes
It is heavy
No adjustable stride
For outdoor only
ElliptiGO RSUB – Road Performance Redefined
This sophisticated, sleek and stylish Road Stand Up Bike is the pioneering bike in the SUB collection. As the name implies, it is specifically built for the road and is one of the best elliptical bicycles for outdoors. Whether for casual racing, exercise or competitive sporting event, this is your go-to bike. Mounting on it puts you in an upright position that allows you to enjoy the ride. It is decked with 8 gears and 700c tires for maximum speed and complete control. That's not all, its brakes provide stability and flexibility even on a rainy day. If you are looking to burn out extra calories, then this is for you. With the workout functionality ElliptiGO RSUB offers, you can burn calories more than the conventional bikes. It weighs 31 pounds and most of its components are fashioned with aluminum. For more high-quality bike gear, check out our reviews of the best bike lights.
Key Features:
Specifically built for roads
It is very stable – even on a rainy day
31 pounds in weight
Fitted with 8 gears
Specification:
Brand

ElliptiGO

Weight

31.4 Pounds
Suitable for any road
Very stable
Super-effective workout equipment
It is quite heavy
Not suitable for indoors
Not suitable for steep hills
Elliptical Bike Buying Guide & FAQ
Features To Look For In Elliptical Bikes
Ease of Assembly  - Most times, you will have to assemble the elliptical bike combo yourself after purchasing. Many users express shock over the weight of the boxed bike when moving it. However, this should not be, since the heavyweight accounts for the strength of the bike.
If you know what you are doing, the assemblage should take roughly one hour. But sometimes you might have some missing parts or factory defects. So, contact the manufacturer or shipping agent to rectify the issue. Even though you may be tempted to improvise and substitute missing or damaged parts from your personal hardware kit, note that it may aggravate the damage, injure you, and worse, void your warranty – if there is any.
Follow the user's manual to the letter. Most elliptical bikes come with the needed equipment for easy assembling.
Number of Gears - Elliptical bikes are usually fitted with gears ranging from as little as three to as many as twenty-four, for speed control. Even though the bikes are mostly fueled by your efforts, the number of gears will determine how fast it can go on a particular terrain. Some bikes like the ElliptiGO Arc 24 have over 24 gears designed for steep surfaces. While others have as little as three, for flat and smooth surfaces. The number of gears and the terrain you usually ply should be factored in before buying an elliptical bike.
Speed  - The speed of elliptical bikes cannot be compared to traditional ones. But they can still run at a pretty decent rate. Many of these bikes have sensors that help to measure speed. A knowledge of how the speed is calculated will help you when you are engaged in a fitness exercise. Both indoor and outdoor elliptical bike bikes measure the speed of your workout in real time. The result of speed is rated in miles per hour. The workout intensity can be increased through faster pedaling and improved resistance.
While some elliptical bikes have a maximum speed as low as 15mph, others can go as fast as 30mph. Depending on your expertise and nature of the terrain, go for the speed range that suits you.
Portability  - Most elliptical bikes are heavy. Typically, they have a width of between 2 to 6 ft and length of 45 to 85 inches. Do not forget that during usage, the adjustable pedals may protrude outside the length of the bike.
Some weigh as low as 15kg while others weigh over 30kg. Many of these bikes usually have an extendable folding system so it can be easily transported and stored. With this system, it does not occupy a large portion of the garage.
Types Of Elliptical Bikes
Three Wheels - Three wheels elliptical bikes help to facilitate full body and weight loss exercises. They typically possess two front wheels and one back wheel. Furthermore, two foot base are mounted on both sides of the bike to make up the drive assembly, which could be chained or chainless. An example of this type of elliptical bike is the StreetStrider. usually, the ElliptiGO elliptical bikes typically have two wheels while the StreetStrider is fitted with three wheels.
Two wheels - This bike stabilizes on two legs. Due to the number of wheels, it is not as stable as a three-wheeled bike. But they tend to be lighter in weight and faster. A typical example is the ElliptiGO.
Elliptical Bike FAQ
Q: What is an elliptical bike?
A: They are built in the form of a regular bicycle and act as an elliptical trainer. Whereas an elliptical trainer is immobile and can only be used indoors, the elliptical bikes are mobile and can be used outdoors.
Q: How much does an elliptical bike cost?
A: Be ready to spend extra money on these unconventional bikes. An elliptical bike should cost between $400 to $4000, based on the manufacturer, model, quality and time of purchase.
Sign Up Now
GET THE VERY BEST OF GEARHUNGRY STRAIGHT TO YOUR INBOX