Best Curved Treadmills In 2022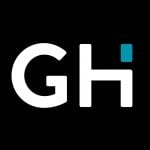 This product guide was written by GearHungry Staff
Last Updated
December 4, 2019
GearHungry Staff
GearHungry Staff posts are a compilation of work by various members of our editorial team. We update old articles regularly to provide you the most current information. You can learn more about our staff
here
.
GearHungry may earn a small commission from affiliate links in this article.
Learn more
Getting in shape is something that should be high on everybody's agenda, but motivating yourself to hit the gym or go for an exhausting, if liberating, morning, afternoon, or evening jog around the neighborhood is often challenging. However, home gym options, regardless of how small can help you get over this fitness hump, and unlike traditional treadmills, the best curved treadmill is a joint and environmentally friendly solution to this.
With no outlet, you can place your curved treadmill anywhere you like, while the design softens the impact of running and allows you to control the speed. If you're sick of being at the mercy of the treadmill speed and want to get in shape at your own pace, curved treadmills could be the answer you've been looking for.
The Best Curved Treadmill
IN10CT Health Runner Curved Treadmill
The marvelously named IN10CT Health Runner stays on the track as the AirRunner by forgoing electrical reliance and instead turning to pure human power for operation. Through this, you can track distance, calories burned, run time, and your heart rate so you can witness your progress in real time, and it's all displayed on a stylish platform that's easy to read.
Like other curved treadmills, it improves your running technique, but at just under $4,000, it's one of the cheaper options available. It's also compact, so you can squeeze it into your living room, home office, or the local gym with little trouble, and the wheels make it easy to move should other people have an issue with it.
Great for both general workouts and strengthening muscles following strains and pulls, it delivers great shock absorption on a smooth track which you won't experience hitting the sidewalk. It can be a little tricky to get the hang of all the controls, but once you've mastered that, the treadmill, and maybe the world, is your fitness oyster. An amazing piece of home gym equipment.
Key Features:
Muscle powered
No electrical consumption
Tracks time, distance, calories, and more
Improved running technique
Compact
Easy-to-move wheels
Specification:
Brand

IN10CT

Model

B07H7XXZNG

Weight

325 Pounds
Stylish display
Suitable for workouts and rehab
Reduces leg pain
Controls take some getting used to
NOHrD Sprintbok Curved Manual Treadmill Cherry
One of the complaints that is consistently leveled at workout equipment is that it ruins the feng shui of a room. No matter how much effort you put into interior design, put a treadmill in a room and it's all gone to waste. The NOHrD Sprintbok Curved Manual Treadmill has solved that problem. The award-winning designers have taken care to make this curved treadmill aesthetically pleasing as well as functional. 
One of our favorite things about this curved treadmill is the hardwood running surface. Made up of 62 wooden slats, each with a linoleum finish, it naturally absorbs shock as you run. Don't think that this machine is going to feel rickety or break easily, it's actually one of the smoothest and toughest curved treadmills on the market. 
In front of you, as you run, you can keep updated using the 17.3" tablet that's built into the design. You can track your performance data, enjoy the pre-designed running workouts, and even run through different scenarios to add some color to your exercise. In short, this is the best-looking and most impressive curved treadmill on the market. If you can stomach the huge price tag, it will be worth every cent. You may also like some of these amazing under desk treadmills from our list, so check them out.
Key Features:
Made from solid hardwood 
Wooden running surface 
Integrated 17.3" tablet 
Track your performance data
Award-winning design
Specification:
Brand

NOHrD

Model

Sprintbok

Weight

353 Pounds
The best-looking treadmill available 
Track your data on integrated tablet
Feels solid and sturdy 
No maintenance required
NNI Fitness Curved Treadmill
There isn't much information about the NNI Fitness Curved Treadmill on Amazon. So, it's no surprise that it doesn't have any reviews yet. But don't worry, this treadmill is making waves in the fitness community. This is a professional-standard curved treadmill, the kind you'd expect to find in a professional gym if you're lucky enough to go to a gym that has hi-tech equipment like this. 
By now, we guess that you already know the benefits of curved treadmills, so we won't go over them again. Instead, we'll just say that you'll burn around 44% more calories on this treadmill than you would on a standard motorized treadmill. That means you can make the most of short workouts and really push yourself. 
Another benefit is how shallow the curve is – unlike some curved treadmills, you still feel in complete control, whether you're jogging or sprinting. That's really one of the main reasons we've selected this curved treadmill to be on this Buying Guide. Other features include a small LCD screen, large handles, and a handle to adjust resistance.
Key Features:
Curved running surface 
Burn 44% more calories 
Double handle design 
Small LCD screen
Perfect for all fitness levels 
Burns loads of calories 
Still feel in control
Not much information available 
The LCD screen is pretty tiny 
No modern control system
SpeedFit Speedboard ProXL
For a mid-range option, the SpeedFit Speedboard ProXL is a superb and time-efficient option that does (most of) the hard work for you as you start your journey towards better fitness without having to leave your living room.
Of all the options we've selected, this is undoubtedly the most user friendly, with a simple and straightforward setup that includes a revolutionary 10 minute starter test to help determine which of the 5,000 personal workout options are right for you.
Anyone who's started on a fitness quest before knows it can be an often-frustrating challenge, but by analyzing your potential and performance, you're guaranteed some of the most satisfying workout routines around to help you overcome any fitness problems. This includes focusing on reducing joint stress and burning more calories, ensuring there's something for everyone.
The quiet operation means you can get those early morning and late-night workouts in without disturbing others in the house, but while it won't demand too much maintenance, we've found it's still not as reliable as older models, so be prepared to deal with wonky tracks. Our guide to the best elliptical machines features more great equipment that will help you get in shape.
Key Features:
Time-efficient
5,000 personal workouts
10 minute starter test
Creates standardized fitness level based on performance
Burns more calories
Reduced joint stress
Specification:
Brand

SpeedFit

Model

SP-1000c

Weight

309 Pounds
Shock absorbing tread belt
Quiet operation
Years of maintenance-free service
Not as reliable as older models
Curved Treadmill Buying Guide & FAQ
How We Chose Our Selection Of Curved Treadmill
Finding the best curved treadmill for you wasn't easy, but thanks to our tried and tested method, we think we got our selection spot on.
Brand - Brands are the first thing you see when looking for a new product and this helps give you an idea of quality, performance, and reliability. The brands we've chosen range from well-known to slightly under-the-radar, but all boast a plethora of great features.
Price - Curved treadmills aren't cheap, but we narrowed our selection down with a range of budgets and needs in mind. You'll see this reflected in our premium and value choices to ensure our list appeals to everybody.
Reviews - Reviews help us understand how easy a curved treadmill is to use while also offering additional information including durability, comfort, and effectiveness, which saves us spending our savings on testing these treadmills ourselves and waiting to see the results.
Features To Look For In Curved Treadmill
Before deciding which treadmill is best for you, check out these key features to look out for.
Usability - The easier it is to use, the more benefits you'll get from it. The usability will depend on your situation and what you want to improve upon, but also remember you'll likely use this treadmill for a long time, so find one that offers versatile applications for a variety of workouts.
Stability - A more stable treadmill reduces the risk of injuries and ensures a more effective and satisfying workout. Before purchasing, test it out if this is possible either at a local store or at your local gym. The better stability means you'll be able to focus more on your workout and less on staying upright.
Setup - Because curved treadmills don't require electricity, they are easier to set up, and many require you to just start walking. From here, you can select training modes, routines, and even the distance units to personalize your workout to best suit you.
Portability - It's possible you'll move house or be asked to relocate the treadmill to somewhere that doesn't clutter up the living room. However, treadmills by themselves are heavy, weighing around 250 - 350 pounds, and so it might be a struggle to move it by yourself. To make life easier for you, invest in a treadmill with wheels that mitigate the weight and allow you to reposition it elsewhere in the house without hassle.
Weight Limit - A maximum weight limit will give you an idea of how well the treadmill operates under certain stresses. If your current weight exceeds the maximum weight limit (which is typically around 350 pounds but varies between brands), we'd not recommend investing just yet as you may not be covered should it break. However, it's unlikely you weigh that much, but keep it in mind if buying for other people hoping to change their life through exercise.
Warranty - When considering a purchase, the warranty is an important aspect to think about, but it's not always so simple. Often, curved treadmills come with a 5 year warranty for the frame, while parts and labor warranties are typically less. This can cause issues should it break once certain warranties have expired, so you'll need to source and fix parts by yourself should issues occur.
Curved Treadmill FAQ
Q: What is a curved treadmill?
A: A curved treadmill is a self-powered treadmill that doesn't rely on electric outlets to operate. Instead, it relies on dynamic movement and allows you to build momentum yourself without being at the mercy of the speed and gradient settings of traditional treadmills.
Q: Can you walk on a curved treadmill?
A: Yes you can, and you never need to worry about walking too slowly or too quickly. The treadmill will adapt to your speed and keep up the momentum for as long as you walk. If you want to stop or speed up, just step back or pick up the pace.
Q: What is the benefit of a curved treadmill?
A: If you're still not sure about whether a curved treadmill is right for you, check out these fantastic benefits.
You use more muscle groups
You use more energy
It helps you run more naturally
You'll burn more calories
It's a harder (and therefore more effective) workout
It's easy to use
It's environmentally friendly
It is safer than ordinary treadmills
You can choose your own pace
It lasts longer than ordinary treadmills
Sign Up Now
GET THE VERY BEST OF GEARHUNGRY STRAIGHT TO YOUR INBOX