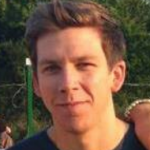 It's never been easier to get in shape. Gym memberships are more affordable than they've ever been and there's so much advice online about how to eat well. But it's not always that easy to get to the gym. Sometimes you get stuck at the office or wake up too late to go before work. Whatever the reason, it's always good to have some gym equipment for home, so you never have to miss a workout. And the exercise bike is the ultimate piece of home-gym equipment.
Get a head start on your New Year's resolution and begin your workout routine before the holidays. We've searched high and low to find the best exercise bikes, so you can get that ripped body back well before the summer returns. Here are the eight contenders for the title of the best exercise bike on the market.
The Best Exercise Bike
Exercise Bike Buying Guide & FAQ
If you still have questions about buying an exercise bike, don't worry! We've created this detailed Buying Guide & FAQ section to help you buy the perfect exercise bike for you.

How We Chose Our Selection of Exercise Bikes
It would be great if we could say that we'd tried every exercise bike in the world, but that's not really possible. Instead, we look at three main factors that should affect every purchasing decision.
Brands – Exercise bikes aren't just for Christmas. They are going to be your lifelong fitness partner. That is if you buy the right one. Buying from a trusted and professional fitness brand will ensure that your bike is great quality. Brands like Schwinn have been making bikes since 1895, so they know what they're doing.
Reviews – You can always trust customers to give their honest opinions about a product. That's why we delve into the reviews and read them obsessively. It gives us a first-hand account of any potential problems with a product, so we can decide how important it is. Plus, we can find the best-loved exercise bikes out there. We also look at professional reviews to see what experts think of the products, then we can see if we've missed anything in our reviews.
Price – Your health is important. But that doesn't mean you should have to spend thousands on it. We believe that you can get fit, without breaking the bank. All of the featured bikes offer value for money. They might not all be the cheapest exercise bikes, but you are getting your money's worth.

Features To Look For In Exercise Bikes
Before you decide to buy, here are the features you should be looking for in every exercise bike.
Spin– Exercise bikes are also known as spinning bikes. That's because you are pedaling to make a flywheel spin round. The heavier the flywheel, the smoother the exercise bike will be so it's important to look for a bike with a high-quality, heavy flywheel.
Resistance – You don't just want to exercise in one setting for the rest of your life. As you get fitter, you will want to increase the resistance of the flywheel to make the exercise harder. This is also important for different training techniques. For example, if you are doing heart-rate training, you will want to have the resistance at a low setting and cycle for a long time.
Display – The display on your exercise bike is like your personal fitness computer. It will tell you your heart rate, calories burnt, speed, resistance, distance traveled, and more. On some displays, you will also be able to choose from pre-set workouts.
Safety – You might not believe it, but exercise bikes can be dangerous. They're safer than riding a bike on the road because you don't have to think about cars, buses, and potholes, but you should still think about safety before you use one. Firstly, make sure the bike is perfectly adjusted for your height, otherwise, you could end up injuring yourself. Your leg should be slightly bent when the pedal is at the lowermost point. Secondly, make sure there is plenty of room for the bike, so the moving parts don't hit anything. Also, make sure you are wearing grippy footwear and that your feet are securely fastened onto the pedals, so the pedal doesn't slip and hit you in the shin.
Foldable – Not all exercise bikes are foldable, but it's a useful feature if you like to exercise in different places. It also means that you can make the most of the space in your home gym.
Types of Exercise Bikes
There are two main types of exercise bike. They are both great ways to get fit but have different features and benefits to keep in mind when you're buying.
Upright – Also known as static bikes, this is the most common type of exercise bike. This is what you think of when you close your eyes and think of exercise bikes (if that's something you do). They're often cheaper and more compact than other types of exercise machinery.
Recumbent – The same as an upright bike, except you pedal from a reclined position. This provides more support for the back and offers a more comfortable exercising position.
Exercise Bike FAQ
Q: Can you lose belly fat by riding a stationary bike?
A: No specific exercise can target the fat around your belly. The most important thing is cutting out high-calorie foods. However, regular cardio exercise on a stationary bike can help you burn fat all over your body. If you keep up a mixture of exercise and a good diet, you will start to see a reduction in the fat around your belly.
Q: Is an exercise bike good for your bum?
A: Cycling works the leg muscles which are powered by muscles in your bum. So, cycling won't necessarily give you a bigger bum, but it will give you a more toned bum.
Q: Which is a better exercise bike or treadmill?
A: It depends what you're trying to achieve. The treadmill uses more energy and therefore will burn more calories, so if you're trying to lose weight, it's the better option. However, cycling is easier and therefore can be done for longer, so is a great way to improve your cardiovascular health. Plus, it is still good for weight loss.
Q: How long should I bike for a good workout?
A: There's no hard and fast rule for how long you should work out for. It depends on how fit you are, what you're trying to achieve, etc. Aim to do at least three 30-minute sessions per week. Increase it when it doesn't feel tiring.