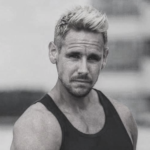 It's never been easier to get in shape. Gym memberships are more affordable than they've ever been and there's so much advice online about how to eat well. But it's not always that easy to get to the gym. Sometimes you get stuck at the office or wake up too late to go before work. Whatever the reason, it's always good to have some gym equipment for home, so you never have to miss a workout. And the exercise bike is the ultimate piece of home-gym equipment.
Get a head start on your New Year's resolution and begin your workout routine before the holidays. We've searched high and low to find the best exercise bikes, so you can get that ripped body back well before the summer returns. Here are the eight contenders for the title of the best exercise bike on the market.
The Best Exercise Bike
NordicTrack Commercial Studio Cycle
See More Reviews

The studio class option of the Nordictrack Commercial Bike is a group workout session that focuses on high-intensity interval training. This should not be seen as a mere musical experience, but as a rigorous exercise that is led by a professional trainer, who coaches users to remain focused, challenged and motivated. With these trainers, you are inspired to go beyond your comfort zone when doing full-body exercises. You will have the feel of a one-on-one workout as you are engaged by Nordictrack's studio class. The next riding option is a simulation of a road race. You can choose from several popular races such as the Tour de France and The Americas. Your trainer will guide you as you go through several adventures that you can't get enough of. The ability of the Nordictrack Commercial bike to incline at +20% and decline at –10% rate makes it stand out from rival exercise bikes. This feature gives users a more electrifying experience as they find themselves in a whole new world.
In addition, this bike's trainers are designed to automatically adjust the incline, decline, speed and resistance level through real-time control, so bikers can focus on their exercises. Furthermore, the Nordictrack Commercial bike sports a 22-inch touchscreen that can rotate at an angle of 360 degrees. If you want to cross-train, then simply swivel and tilt the touchscreen to off-the-bike mode. As you swivel, you can watch more on-screen trainers and follow their every move. The Nordictrack Commercial bike bags a one-year free iFit membership subscription. This not only saves you hundreds of dollars but also gives you ample time to bounce back to fitness. Your iFit free subscription will also keep a record of your workout statistics as you make progress.
Key Features:
22 inches capacitive touchscreen display
Free one-year iFit membership subscription
4 riding options
Lifetime warranty for the frame and 3 years for other components
Specification:
Brand

NordicTrack

Model

NTEX02117NB

Weight

204 pounds
Assault Fitness Assault AirBike Classic
See More Reviews

Air bikes have been around for over four decades. The Assault AirBike was manufactured by Assault Fitness, which is an arm of LifeCORE Fitness Industry located in California, United States. They specialize in producing rowers and bikes that will stand the test of time. The unrestricted resistance of the Assault Airbike is facilitated by spinning fans which is a terrific system. As you get accustomed to the bike, you will encounter more resistance from it when you pedal faster. What's more, there are ball bearings strategically-placed at every moving joint of the bike to enhance its durability and ensure smooth operation. Air bikes are infamous for having uncomfortable seats, which are usually hard, small, and sometimes injurious to sit on for lengthy hours of rides. However, the Assault AirBike's seat is very comfortable and large enough to give you the best riding experience. Furthermore, the seat can be adjusted to get the most comfortable position before you go for a ride – the seat post of the Assault AirBike is also solid and well-balanced. You need not worry about unsteady movements during exercises.
Even though the display screen does not come in high-definition, the size is considered large enough. It displays regular exercise metrics like every other air bikes. What's more, the consoles of this bike work effectively with Bluetooth and ANT+ heart rate monitors. This is a feature that makes it stand out from the other bikes on this list. As for its weight, the Assault AirBike weighs 350 pounds which is not too heavy for an indoor exercise bike. In fact, it is lighter than a lot of bikes on the market. As a matter of fact, quality bikes should have a maximum weight of 400 pounds. So the Assault AirBike is considerably portable. Plus, the Assault AirBike was designed to comfortably carry a biker weighing a maximum of 340 pounds.
Key Features:
350 pounds weight capacity
Bluetooth connectivity
Warranty for major components
Comfortable seat
Specification:
Brand

Assault Fitness

Model

Assault Air Bike

Weight

99.2 pounds
Sunny Health & Fitness 49 Lb Indoor Cycle Bike
See More Reviews

You may think there's no such thing as a high-quality yet affordable exercise bike, but that's because you haven't come in contact with the Sunny Health and Fitness Cycling Bike. This bike weighs 97 pounds and nearly half of this weight is from the flywheel. Studies have shown that the heavier a flywheel, the smoother its resistance. Hence, the weight of the Sunny Health bike is not out of place. In addition, heavy flywheels help in balancing the bike to avoid unstable movements during workouts. The handgrips, seat, resistance, and speed of this bike can be adjusted by pressing a knob. And due to the easy adjustability of the Sunny Health bike's features, the chances of injured or strained during workouts are completely ruled out. Furthermore, the handgrips are well cushioned and padded, which make them easy to hold onto, even if your palms are sweaty. So, the era of having sore palms or blisters after workout sessions is over.
When it comes to the seat of the Sunny Health bike, it is fully padded for your comfort. However, we advise you to use an extra gel cover if your workout session is going to be very long. Also, in case you want to stand while exercising, the sturdily constructed pedals of the Sunny Health bike will give you the needed support. As for the installation, the Sunny Health bike comes with the frame and flywheel already pre-assembled. So, you need not worry about fiddling with bolts and nuts if you know nothing about them. Additionally, assembling other parts of the bike such as the handgrips, seat and back support would take less than thirty minutes, because every tool required to couple the bike are included. Also, a user's guide with clear instructions is included, so you don't miss a step.
Key Features:
Adjustable seat, hand grips, and resistance
97 pounds weight
Partially assembled
1-year warranty for the frame
Specification:
Brand

Sunny Health & Fitness

Model

SF-B1002

Weight

115 pounds
See More Reviews

Schwinn has been producing indoor cycling bikes for nearly a century now and the Schwinn Upright bike boasts of the same cycling ingenuity as other products manufactured by the brand. This exercise bike features twenty-five levels of eddy current brake magnetic resistance to provide adequate safety and support for cyclists. One of the most notable features of this bike is the DualTrack™ console, which has over twenty-eight programmed workouts. Out of these twenty-eight workouts, nine are heart-rate programs, while twelve are exercise activities such as mountain rides, challenges, and fun rides which are designed to give you the best workout experience. Through this console, you can keep track of your workout performance as you progress – the proprietary console has two backlit screens that display your exercise statistics. Another benefit of the console is that you can make use of Bluetooth connections in transferring your exercise statistics. This is made possible by the patented ConnectTM and MyFitnessPal technology of Schwinn.
Another very exciting thing about this product is the fact that with all its user-friendly features, it still comes at a pocket-friendly price. The Schwinn Upright bike can be assembled seamlessly by one person in no time. Perusing the instruction manual that Schwinn provides, the process should take you less than sixty minutes. The Schwinn Upright bike is fitted with a contoured seat and ambidextrous handgrips, which allows users to adapt to the best riding position. What's more, the pedals do not wear out even after using them for a long time, unlike traditional bikes and the forearm rests of the bike are detachable, while the position of the handgrips can be adjusted to any desired angle. In fact, with the fan positioned to cover your entire body mass, you won't break a sweat even after exercising for an extended period of time.
Key Features:
Streamlined console
Patented ConnectTM and MyFitnessPal technology
3-speed fan
10 years warranty for the frame
Specification:
Brand

Schwinn

Model

100512

Weight

70.5 pounds
Sunny Health & Fitness Pro Indoor Exercise Bike
See More Reviews

See More Reviews



As our Best Choice product this week we've chosen the Sunny Health & Fitness Pro Indoor Cycling Bike. It's a beautifully made no-nonsense, exercise bike. You don't get any of the electronic aids that some of the more expensive bikes come with, but instead, you get a bike that focuses on one thing – the exercise. One of the first things you'll notice about it is the huge, 40-pound flywheel. This is Sunny's trademark. They know that, the heavier the flywheel, the better the ride. It genuinely feels like you're riding outside, without any of the jerks or clunks that cheaper exercise bikes have.
To change the resistance, you have to adjust the felt pads using the resistance knob below the handlebars. Sure, this isn't as high-tech as a lot of the exercise bikes out there, but does it really matter? It still provides plenty of options for different workouts. The handlebars are another impressive feature. They're ergonomically designed and fully-adjustable, which means you aren't going to get callused hands and arm-aches. Plus, they're padded with foam to stop your hands from slipping.
Key Features:
40-pound flywheel
Felt-pad resistance
Adjustable seat and handlebars
Supports up to 275lbs
Specification:
Brand

Sunny Health & Fitness

Model

SF-B901

Weight

97.2 pounds
Really well-made components.
Easy to maintain.
Large flywheel means a very smooth ride.
Have to assemble yourself.
Doesn't have an electronic display.
Marcy Recumbent Exercise Bike with Resistance ME-709
See More Reviews

See More Reviews



The Marcy ME-709 offers something a little different. For a start, it's a recumbent exercise bike, which means you can recline, and your back is supported while you exercise. Whether or not this works for you is a personal preference. Some people much prefer to be sitting upright when they exercise, but some people need back support. There isn't a huge difference in how many calories you burn. It's also quite a lot cheaper than most of the bikes in this list, so we've selected it as our Best Value product. If you're looking for an entry-level way into home-exercising, there really aren't many better options than this.
Unlike the Sunny upright bike, you get a small display. It's not the most advanced display out there, but you can read your time, speed, distance, and calories burnt – which is pretty awesome for less than $150. Plus, the information is displayed in easy-to-read large letters and numbers. This, along with the eight different resistance levels, gives you enough information to do loads of different workouts.
Key Features:
Easy-to-read display
Eight resistance levels
Padded seat
Supports up to 300lbs
Specification:
Brand

Marcy

Model

ME709

Weight

61 pounds
A lot of features for a very low price.
The display is really easy to read, great for people who can't see very well.
Some complaints of low-quality parts – but you can't expect it to be perfect for the price.
Schwinn 270 Recumbent Exercise Bike
See More Reviews

See More Reviews



If you're looking for a recumbent bike, but want something more high-quality, then you have to consider the Schwinn 270 Recumbent Bike. At over $500, it's in a completely different league to the Marcy bike. For a start, you are buying into the brand. Schwinn is one of the most respected and well-known bicycle brands of all-time. They've been making bikes since 1895 and basically dominated the bicycle industry for most of the 20th Century. So, you have to assume they know a thing or two about making bikes and bicycle exercise.
So, what else do you get for your money? Firstly, the quality of the manufacturing is much better. You can tell the whole thing is made out of quality materials that are going to last. It has a high-speed inertia drive system with a perimeter weight flywheel. Now, that might not mean much to you, but it provides you with a smooth and consistent ride – the sort you would get from a Schwinn bicycle. Then, there's the chair. And what a chair it is. It has the sort of lumbar support you'd expect from a high-end office chair, which gives a really comfortable sitting position. You'll want to sit on this bike even when you're not exercising. Plus, the chair is ventilated to stop your back from getting too sweaty.
Key Features:
Advanced display and computer
Free downloadable app
25 resistance levels
Lumbar supported seat
Specification:
Brand

Schwinn

Model

100515

Weight

93 pounds
One of the most high-tech bikes out there.
The seat is super comfortable
A lot of tech means that there is more to potentially go wrong.
Some complaints about bad customer service on Amazon.
ANCHEER Indoor Cycling Bike M6008
See More Reviews

See More Reviews



The Ancheer M6008 is in a similar price range and has similar features to the Sunny exercise bike we featured as our best product. That means it's up against some pretty tough competition. And it comes out pretty well. Ancheer doesn't put as much focus on their flywheel as Sunny, but it's still pretty impressive. It's not as big and heavy, but it is precision balanced and still provides a really stable ride. They claim that it provides the same intensity and resistance as a road bike, but that's always difficult to measure. All we can say is that it feels great.
Something slightly different to the other bikes on this list is the emergency brake. That's not something we've seen on any of the mechanical bikes yet. Sure, it's pretty handy if you have to get off the bike quickly, but it's really not enough of a feature to make this bike stand out. The seat is fully adjustable and padded, and the handlebars are ergonomically designed – which gives a nice and comfortable ride.
Key Features:
Small computer display
Felt-pad resistance
Adjustable seat and handlebars
Emergency brake
Has everything you want on an exercise bike.
Well-designed and relatively portable.
Aimed at shorter people, although they don't say that in the product description.
Merax Fitness Indoor Cycling Trainer Exercise Bike
See More Reviews

See More Reviews



The next bike on our list is the Merax Fitness Exercise bike. It's the cheapest upright stationary bike on the list and a strong contender for the Best Value products. There are a lot of cheap exercise bikes out there, but a lot of them are really low-quality – not this one! To say how reasonably priced it is, the quality is amazing. In fact, it's made out of durable steel tubing and has an impressive 22lb flywheel. Of course, you're not going to get the same quality and features as the more expensive bikes, but it's perfect if you're looking for an entry-level bike. 
Like most of the bikes on this list, it has an adjustable seat and handlebars. They're perhaps not as well-designed and comfortable as some models, but it's enough to stop you from getting injuries. The seat can actually move four ways (up, down, backward, and forwards), allowing you to find the perfect seating position for your workout. Even some of the top-of-the-range bikes don't have that.
Key Features:
22lb flywheel
Simple computer display
Adjustable seat and handlebars
Supports up to 330lbs
Excellent value for money – has everything you need for an entry level bike.
Well-designed and durable.
The seat is too hard – could be fixed by buying a gel bicycle seat cover.
Some complaints about quality.
See More Reviews

See More Reviews


The IDEER LIFE exercise bike could have been the Best Choice product on this list. It has no one-star reviews on Amazon and is generally loved by everyone that buys it. That's because it ticks all the boxes and it does it in style. Like all good exercise bikes, it's heavy. The flywheel is 24lbs and it has a heavy steel frame. This is important because it means the bike isn't going to move around when you're going for it. This is a big problem with a lot of cheaper exercise bikes. It has a belt-driven mechanism that provides a quiet and smooth ride, and a recently-upgraded resistance system that actually feels like you're riding on the road. A lot of bikes claim to do this, but it takes a high-quality one to actually pull it off.
The handlebars are adjustable, although there are some reports of it not being suitable for taller people. We wouldn't pay too much notice to this because these bikes are built to accommodate everyone. If you're tall, it's probably not going to be as comfortable, but it will still function properly. Fortunately, the seat is a lot more comfortable than cheaper options. This is worth the extra money alone – that painful feeling in your bum is enough to put you off exercising for life!
Key Features:
24lb flywheel
Adjustable handlebar and seat
Heart-rate monitor
Supports up to 280lbs
Specification:
Brand

IDEER LIFE

Weight

55.1 pounds
Really well made from quality materials
Includes heart-rate monitor
Might not be suitable for really tall people.
Nautilus R616 Recumbent Bike
See More Reviews

See More Reviews



This is the last recumbent bike on our list. It's a little bit cheaper than the Schwinn bike we featured at number three but is still stocked full of impressive features. In some ways, it seems like a copy of the Schwinn 270, whether that's on purpose or just because that's the best way to design these bikes. It has two main similarities: the seats are almost identical, it has the same lumbar supported, ventilated seat design that we loved on the Schwinn and; the computer system looks the same. Not only does it look the same, but it also features the same 29 programs.
Basically, underneath these two recumbent bikes are pretty much the same. The Schwinn seems to have been made out of slightly more expensive materials and the computer system is definitely more up-to-date. But, other than that, we're really splitting hairs. So, the ultimate decision between these two bikes is the price. The Nautilus is nearly $100 cheaper on most sites, which is a huge gap. Then again, with the history and reputation of Schwinn, it's a hard decision. It also makes a perfect fitness gift for any enthusiast.
Key Features:
Advanced display and computer
Free downloadable app
25 resistance levels
Lumbar supported seat
Specification:
Brand

Nautilus

Model

100670

Weight

108 pounds
If you like the Schwinn but didn't like the price, this is $100 cheaper.
Still one of the most feature-laden bikes available.
Some complaints about bad customer service on Amazon.
ASUNA Minotaur Cycle Exercise Bike
See More Reviews

See More Reviews



At nearly $1000, ASUNA Minotaur Cycle Exercise Bike is by far the most expensive exercise bike on this list and the obvious choice to be our Premium Product. It's also the best stationary bike. It's commonly used in professional spinning studios and is well up to the task of being ridden every day. That means it's perfect for your home gym if you can afford it. It has a 33lb inertia-driven flywheel, which is driven by magnetic resistance. That means that no mechanical parts come into contact with the flywheel, resulting in a silent and perfectly stable ride.
The handlebars and seat are 4-way adjustable and, thanks to the high-grade aluminum posts, don't take a lot of effort to move around. That said, once they're in place, they stay there. The pedals are compatible with fitness shoes or SPD cleats (cycling shoes) and there are two water bottle holders, one of the handlebars and one on the frame.
Key Features:
Magnetic resistance
33lb flywheel
Adjustable handlebars and seat
Water bottle holders
Specification:
Brand

Sunny Health & Fitness

Model

7150

Weight

132.8 pounds
Made with super high-quality materials.
Professional standard exercise bike.
Could expect more features for the price.
Exercise Bike Buying Guide & FAQ
Before you decide to buy, here are the features you should be looking for in every exercise bike.
Spin– Exercise bikes are also known as spinning bikes. That's because you are pedaling to make a flywheel spin round. The heavier the flywheel, the smoother the exercise bike will be so it's important to look for a bike with a high-quality, heavy flywheel.
Resistance – You don't just want to exercise in one setting for the rest of your life. As you get fitter, you will want to increase the resistance of the flywheel to make the exercise harder. This is also important for different training techniques. For example, if you are doing heart-rate training, you will want to have the resistance at a low setting and cycle for a long time.
Display – The display on your exercise bike is like your personal fitness computer. It will tell you your heart rate, calories burnt, speed, resistance, distance traveled, and more. On some displays, you will also be able to choose from pre-set workouts.
Safety – You might not believe it, but exercise bikes can be dangerous. They're safer than riding a bike on the road because you don't have to think about cars, buses, and potholes, but you should still think about safety before you use one. Firstly, make sure the bike is perfectly adjusted for your height, otherwise, you could end up injuring yourself. Your leg should be slightly bent when the pedal is at the lowermost point. Secondly, make sure there is plenty of room for the bike, so the moving parts don't hit anything. Also, make sure you are wearing grippy footwear and that your feet are securely fastened onto the pedals, so the pedal doesn't slip and hit you in the shin.
Foldable – Not all exercise bikes are foldable, but it's a useful feature if you like to exercise in different places. It also means that you can make the most of the space in your home gym.