Best Trash Bags In 2022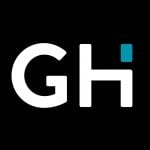 This product guide was written by GearHungry Staff
Last Updated
March 20, 2020
GearHungry Staff
GearHungry Staff posts are a compilation of work by various members of our editorial team. We update old articles regularly to provide you the most current information. You can learn more about our staff
here
.
GearHungry may earn a small commission from affiliate links in this article.
Learn more
Trash may be 'trash' but the one thing that's incredibly important about it is its disposal. The trash bags used need to meet a certain standard, if not, you're in for a messy ride. Apart from the convenience they offer, trash bags should equally be functional. In fact, they cannot offer any convenience without being functional. Based on this alone, there's a whole lot to take into consideration before you buy trash bags. Don't just take this decision blindly, go for the best of the best. If you're wondering where to get trash bags that you can trust, then look no further as there's a selection of the very best trash bags out there, below.
The Best Trash Bag
simplehuman Code R Custom Fit Drawstring Trash Bags
One major issue with trash bags is getting them to fit perfectly in your bin. In most cases, if it's not too big then it's simply too small to conveniently hold all your waste. If that has been a major issue for you then there's good news insight thanks to the simplehuman Code R Custom Fit Drawstring Trash Bags. The trick is to get these liners as well as the Simplehuman trashcan. With these two in tandem, you'll never see an ill-fitted trash bag again. Even better than the absence of bunching and overhang is the fact that they won't slip off.
Besides offering up a perfect fit, these drawstring trash bags sport an extra sturdy construction. Made of thick plastic and reinforced with double-seam construction, these simplehuman trashbags are less prone to tears and rips than most of the options out there. So, you can rest assured that your garbage will stay in the bag and not at the bottom of your trashcan. If that's not convenient, then nothing else really is.
Even more convenient here is the addition of heavy-duty drawstring handles to the mix. Altogether, they make these bags incredibly easy to lift once you're ready to take the trash out. It's not just about the lifting though, it's equally convenient to tie and carry out for seamless maneuvering. Tying this all together is the addition of handy dispenser packs. These have been perforated at the opening to ensure that you have easy access to the trash bags themselves. For more products suitable for garbage disposal, check out our selection of the best kitchen trash cans.
Key Features:
60-pack
Fits 2.6 gallon (10-liter) trash cans
Made from durable plastic
Thick double seams
Strong drawstring handles
Specification:
Brand

simplehuman

Model

CW0253

Weight

0.32 Ounces
Bags remain hidden once the trash can is closed
Comes in a range of sizes
Made using extra-durable plastic
A bit on the pricey side
Quality control
Not great with liquid
Glad Tall Kitchen Drawstring Trash Bags
These 13 gallons, white trash bags are just what the doctor ordered for household use. The Glad Tall Kitchen Drawstring Trash Bags are specifically designed to be incorporated into your day to day life. Whether they are just for your kitchen or general household use, you'll get your money's worth and then some from these handy trash bags. The quality that really sets this option apart is the 5-day odor control offered here. Yes, you heard us, this is a scented garbage bag that is sure to have your kitchen smelling fresh even with your rubbish right there in the room. What this 3-in-1 odor shield does is to trap and neutralize those foul odors that usually accompany garbage disposal. Thanks to this, your kitchen can simply smell like a kitchen and not the annex of a garbage dump. Its benefits are not just limited to the kitchen though, you can use these bags for a wide range of stinky business. For instance, diaper and cat litter disposal will get a whole lot easier with these in the picture.
Another handy addition here is one of a kind diamond design used. All in all this design goes a long way to guard against rips, tears, and even leaks. It further allows the bag itself to conveniently stretch right at the top while reinforced bands deal with the bulk in the mid-section. With this in place, you can rest assured that your trash bag will be able to stand whatever you put in it and even more. That's not all though, literally tying it all together is a drawstring closure which also makes for easy carrying. This is convenience at its best and this is truly what every homeowner wants. Life is hard enough, so opt for a trash bag that doesn't leave you feeling disappointed at the end of the day. You may also be interested in some of the best all purpose cleaner sprays, so be sure to check them out.
Key Features:
110 pack
Fits 13-gallon trash cans
For tall trash cans (up to two feet wide)
3-in-1 odor control technology
LeakGuard technology
Unique diamond design for extra strength
Specification:
Brand

Glad

Model

10012587785635

Weight

5.27 Pounds
Offers 5-day odor control
Easy carriage thanks to the drawstring
Affordable
The scent is too strong
Prone to splitting at the seams
Quality control
Amazon Brand – Solimo Tall Kitchen Drawstring Trash Bags
Now, here's a value pack that adds real value to your life. This Amazon brand product contains a total of 120 tall kitchen garbage bags which will not only last for quite some time but also get the job done flawlessly. Each of the Amazon Brand – Solimo Tall Kitchen Drawstring Trash Bags are guaranteed to have a 13-gallon capacity. You have to admit that this translates to a whole lot of storage room for your waste. Anyone who's not a fan of scented bags is in luck here as these garbage bags are most definitely unscented. It is no secret that scented trash bags are really not for everyone. So, if you fall into the category of people who'd rather not deal with the mixture of foul odors and perfumes, then this option completely fits the bill.
For additional functionality, this white trash bag is fitted with a red drawstring closure which makes for easy tying, carriage, and disposal of the bag altogether. Pay attention to the drawstring on any trash bag you opt for because this option makes or breaks the entire contraption. Nevertheless, this option offers nothing less than stellar service and top-notch functionality. You can rest assured that you'll get your money's worth and then some with this highly viable option. Be sure to also check out our guide to the best garbage disposals for more useful products like this.
Key Features:
120 pack
Fits 13-gallon trash cans
For tall trash cans
Made from durable plastic
Red drawstring closure
Satisfaction guarantee
Specification:
Brand

Solimo

Model

B07BJ4L4QL

Weight

6 Pounds
It is easy to use
It's sealed and leakproof
Durable design
Inaccurate size
Quality control
Only good for light use
Glad ForceFlex Tall Kitchen Drawstring Trash Bags
By now it should already be established that this is a good brand to get behind. With an airtight design and a strong Febreze scent, expect nothing less than the best from the Glad ForceFlex Tall Kitchen Drawstring Trash Bags. If trash-related odors have plagued your house for quite some time, then this is a great way to nip that right in the bud. These kitchen garbage bags happen to be made using a nifty 3 in 1 OdorShield technology as well as the pleasant scent of Febreze. Alongside a whopping 5-day odor control system, these trash bags are sturdy enough to deal with foul odors.
Its double-layered design ensures that all odors are locked in and neutralized before they have the chance to get out. Also, the one of a kind checkerboard outer layer employed here is reinforced with LeakGuard which, as the name implies, prevents leaks. Each item in the pack is thick enough to hold its own against a substantial amount of trash as well as any accompanying odors. Even better is the fact that they can easily fit into trash cans. Between it's well thought out design and all-around functionality, whatever you keep in this bag, stay there, as it should be. Tying it all together, literally and figuratively, is a 3-ply drawstring, which does not only have a sturdy hold on the can but also makes for easy carrying. If this all doesn't spell put efficiency and convenience all wrapped up in one, then best believe that nothing else really does. For more useful products for variety of tasks, check out our guide to the best disposable gloves.
Key Features:
100 pack
Fits 13-gallon trash cans
For tall trash cans
3-in-1 odor control technology
LeakGuard technology
Unique diamond design for extra strength
Specification:
Brand

Glad

Model

SYNCHKG125727

Weight

4 Pounds
Stretches to prevent ripping
Easy to carry
Affordable
Quality control
Ineffective drawstrings
Strong odors
Hefty Strong Multipurpose Large Black Trash Bags
Versatile and robust, these bags are just right for various cleaning jobs, from regular kitchen wastes to bulky trash. Do you like them scent-free, or you prefer them with a little sweet smell? These multipurpose trash bags are not only available in different sizes, but there is also a pack for every preference. The name alone here is an indication of great things to come as far as garbage storage and disposal is concerned. So, if you're looking for sturdy and functional trash bags for kitchen and general home use, the Hefty Strong Multipurpose Large Black Trash Bags are a go-to. When it comes to strength and durability, these heavy-duty trash bags are second to none. Both on the exterior and interior, the makeup of this trash bag comprises a plastic gauge material that is more durable than its white counterparts.
Did we forget to mention that these trash bags all come in a black hue that obviously makes for enhanced durability? So, whether it's for your trashcan or you're gearing up for a major clean up job, this trash bag is up to the task. That leads us to the next benefit which is the versatility of the highest level. If you're looking to do some work out in your yard or garage, then these trash bags can take the stress. They happen to be puncture and tear-resistant and as such, you can put anything from twigs to grass clippings in it. Be rest assured that the bag will hold. Furthermore, these trash bags happen to be a whopping 3 inches wider than conventional trash can bags. As such, they can easily be used for trash cans in bigger areas like your basement or garage. You can equally use it for cleaning up jobs after big events and gatherings. This baby can hold just about anything! Our guide to the best carpet cleaners features more amazing products to help you keep your home spotless.
Key Features:
74 pack
30-gallon trash bag
Made from 1.05mm plastic
Puncture-resistant
Dependable drawstrings
Specification:
Brand

Hefty

Model

B071GR36VT

Weight

6.5 Pounds
It is multifunctional
Has a large capacity
Functional design
It's a bit on the thin side
Quality control
It is not guarded against rips
Glad Tall Kitchen 13 Gallon Drawstring Trash Bag
Simplify your household or office chores with this Glad Tall Kitchen Drawstring Trash Bag. Not only is the bag rip, tear, and leak-proof, it also features a modern odor-blocking technology that helps to trap, lock and neutralize foul smell for up to five days, making it perfect for indoor use. This bag from Glad's protection series features OdorShield 3-in-1 magic that works to ensure your baby diapers, fish remains, and pet litter does not make your kitchen stink for days, at a stretch.
The bag is equally tall enough to conveniently handle an ample amount of garbage, up to 13 gallons worth. Furthermore, the pack is available in 90 and 120 counts which is more than enough for long term use. It also features a diamond design, unique to the manufacturers, which allows the bag to stretch at the top while the bulk of the garbage is contained below by reinforced bands. It is also ideal for use as a garbage can liner and is wide enough to fit cans up to 2ft. This is all thanks to its reliable drawstring that tightly grips the container and makes removal and disposal easy. Our guide to the best wet wipes features some very useful products for everyday life, so check them out.
Key Features:
13-gallon plastic trash bags
Comes in gray color
Scented with OdorShield
Has a drawstring
Specification:
Brand

Glad

Model

CXC-250

Weight

3 Pounds
Controls odor with 3-in-1 OdorShield
Offers dual-layer defense
Drawstring offers tight grip on garbage cans
Drawstrings aren't that strong
The scent may trigger allergy
Some bags come defective
Hefty Strong Tall Kitchen Trash Bags
As far as home solutions products go, Hefty is a pioneer brand that has been tested and trusted. Being one of their specialties, they have mastered trash bags so well that they confidently offer great quality at affordable prices. Altogether, the Hefty Strong Tall Kitchen Trash Bags are the epitome of all things garbage disposal-related. A pack contains 120 pieces of sturdy garbage bags with a strong, grab-and-go drawstring closure. The bags are unscented, and they come in white, while the drawstrings are blue.
The color combination is undoubtedly pleasing to the eyes, but the strings are not just there for aesthetic purposes. They are there to ensure that the bags easy to remove from trash cans. Also, they securely contain waste during transport. With a capacity of 13 gallons, a thickness of 0.9 ml, and per the manufacturers' selling point, these bags are built to resist leaks and punctures, making them ideal for all types of kitchen wastes from leftovers to sharp bones. Despite the above, puncture resistance and so much more, this essential kitchen item is sold at a price that is friendly to many budgets, making it an ideal gift to any household, whether it's small or large. On top of that, Hefty guarantees nothing short of complete satisfaction with its purchase. For more products to help you keep your home clean, check out our selection of the best dust pans & brushes. 
Key Features:
Comes in color white
120 pieces of trash bag
Unscented
Squared corners fit most household kitchen cans
Specification:
Brand

Hefty

Model

E84561

Weight

5.88 Pounds
Resists tears, punctures, and leaks
Dependable drawstrings
Budget-friendly
The white bag may show outward stains
Stretch is minimal
Not suitable for heavy-duty wastes.
Ultrasac Heavy Duty Contractor Bags
The heavy-duty in this product's name is apt; it is for the big guys. This ultrathick bag can take almost anything you throw in it, including commercial and industry-grade debris. Made mostly from recycled materials, this product favors both the environment and your pockets while still assuring you of quality. With a 3mil gauge, and a capacity as high as 159 liters, the Ultrasac Heavy Duty Contractor Bags is certainly as tough as they come. It's tough enough to handle anything between standard lawn waste to construction site remains. Even branches, drywall, and screws got nothing on this one.
These versatile bags are not only suitable for garbage disposal but are also a good fit for packing up your stuff when changing apartments. They can equally be used for storage when the need arises. The bags are neatly packed in a box for convenient dispensing, and for every trash bag, there is a corresponding twist tie for even better security. Ultrasac products are made with quality materials, up to 90% of which are recycled, and this one is no exception. As such, this product not only potentially saves you from frustration, but also saves you some money as well as the environment. For more great products for your home, check out our guide to the best dishwasher pods.
Key Features:
50 pieces of 42-gallon bags
Box also contains 50 external twist ties
Made from 90% recycled material
33 inches wide
Specification:
Brand

Aluf Plastics

Model

719963

Weight

16.2 Pounds
Sturdy enough for heavy-duty construction wastes
Sack is durable
Value pack
Twist ties may slip off
Only comes in black
Some bags may come defected
Hefty Ultra Strong Blackout Tall Kitchen Trash Bag
Between two thoughtful styles as well as the various packs and sizes provided here, there is a Hefty Ultra Strong Blackout Tall Kitchen Trash Bag for every budget and preference. The bags are shorter than other kitchen trash bags when empty, but they more than makeup for that height deficit in stretchiness. Hefty uses unique triple-action technology to make this ultra-strong household bag stretchy for ultimate resistance against punctures and tears. This high resistance also extends to its tight grip drawstrings that keep the bag from sliding down the can and make transporting the full container easy.
Infused with Arm and Hammer odor control tech, both the scented and scent-free versions of the bag works to neutralize the foul smell. The scented ones are further equipped with a refreshing clean burst to enhance the freshness of your kitchen further, while the unscented ones are truly scent-free. The hefty ultra-strong kitchen garbage bag was recently redesigned to fit even more garbage containers than before but maintains the sleek black exterior that indeed conceals the mess, hence the name blackout trash bag. Our guide to the best upright vacuums features more cool products to help you keep your home perfectly clean.
Key Features:
Arm and Hammer odor control tech
Good fit for medium-sized stainless steel kitchen cans
Box contains 80 13-gallon bags with 0.9mil gauge each
Available in scented and scent-free versions
Specification:
Brand

Hefty

Model

10013700016612

Weight

3.58 Pounds
Odor neutralizer blocks nasty smell
Truly hides the mess
Bags can be recycled
New design quality seems inferior to the previous ones
Capacity appears to be less than 13 gallons
Reduced tear and puncture resistance in the re-engineered version
Reli. Easy Grab Trash Bags
There's a whole lot that can go wrong with trash bags. Sometimes, it's the dispensation other times it's sizing and fitting. Nevertheless, none of these are as annoying as bags giving out in the middle when you're taking the trash out. The Easy Grab trash bags offer a solution to most of the trash related problems you face on a daily basis. Reli. Easy Grab Trash Bags are large, coreless rolls that give you long-lasting value for your money. Whether you're an end-user or a wholesaler, in terms of quantity, quality, and price. There are 150 pieces of sturdily built, extra-large bags whose capacity range between 50 and 60 gallons each pack.
The bags are custom-designed by Reli with a high-density blend which gives outstanding durability by resisting tears even when heavy items are involved. The strength of the bag is further improved by the distinctive star seal bottom design which enhances its capacity. It's equally leak-proof and fits almost all trash can shapes without compromise. Reli trash solutions are ideal to be used as can liners, home and office garbage bags, bulk contractor bags, and more. They equally come in an opaque, black color, which ensures they can stand on their own without spilling any content. Also, they can as well be used on medium to large-sized cans and as garden trash bags.
Key Features:
Available in 50, 55, and 60-gallon capacity
Megapack contains 150 bags
Six coreless rolls in a box – 25 bags per roll
Made in the US
Specification:
Brand

Reli.

Weight

19.5 Pounds
Coreless rolls make usage and storage effortless
Star seal design offers extra strength
High quantity of bags at wholesale prices
The gauge may be too thin for construction materials
Too large for small cans
Only comes in black
Sign Up Now
GET THE VERY BEST OF GEARHUNGRY STRAIGHT TO YOUR INBOX