Best Kitchen Trash Cans In 2022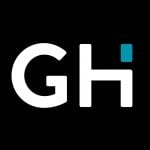 This product guide was written by GearHungry Staff
GearHungry Staff
GearHungry Staff posts are a compilation of work by various members of our editorial team. We update old articles regularly to provide you the most current information. You can learn more about our staff
here
.
GearHungry may earn a small commission from affiliate links in this article.
Learn more
The best kitchen trash cans will not only safely hold your household garbage; they will do it in a reliable, hygienic, hassle-free, and unassuming way. Whereas, if you make the mistake of buying a cheap kitchen trash can, there is a very good chance that you will end up dealing with a jamming lid, overflow issues, and possibly even those horrible slimy pools in the bottom of your internal bucket ­- which are caused by liner bag slippages and tears – yep, yuck.
So, whilst we would all probably agree that a new kitchen trash can is not going to be one of the most exciting purchases you will ever make – it is, nonetheless, an extremely important one.
And to help you find that perfect garbage bin for your home, we have compiled a list of what we believe to be the 9 best kitchen trash cans of 2020.
The Best Kitchen Trash Can
Simplehuman 15.3 Gallon Stainless Steel Rectangular Kitchen Step Can

Taking out the trash just became a lot easier with the Simplehuman 58 Litre/15.3 Stainless Steel Dual Compartment Can. The full stainless steel form features a foot pedal that allows users to dispose of trash materials quite conveniently. Without having to touch the lid or have gross concerns about germs, the step-pedal pops open the lid and once released, closes immediately keeping the can's contents concealed. You'd never have to get your hands dirty again; this extremely durable dustbin promises 150,000 steps. This means every time the lever is pushed down, the lid is expected to pop up effectively for a good number of years. How many years are we talking here? About 20 guaranteed years if the pedal is being stepped on 20 times a day!
What's even more interesting are the dual compartments this can provides for folks who love to recycle and care about the environment. Right at the back of this bin is a bin bag dispenser that makes things even easier. Once one bin bag is full, there's no need to think about where the other back-up liners are, there's a dispenser unit that neatly stores the custom fit bags. With all these features and more, there's so much to gain from this highly durable dual- compartment dustbin. If you own a garden, be sure to also pick some of the best garden trash bags from our list.
Key Features:
Silent lid
Nano-silver fingerprint-proof coating
Strong steel pedal
Custom fit liners
Specification:
Brand

simplehuman

Model

CW2025

Weight

21.3 pounds
Simplehuman 13 Gallon Semi-Round Kitchen Step Trash Can
The Simplehuman 50 Litre/13 Gallon Semi-Round Kitchen Step Trash Can comes as reinforced and sturdy as ever to serve your trash disposal needs. The semi-round design provides quite a generous space capacity that allows users to trash more items per time. The smart design is equally perfect for kitchens that have a lot going on around; it can easily store in tight areas/corners without being an obstruction. It's equally a great choice for families with large numbers; the more residents in a home, the more trash that's likely to be emptied into the can.
This Semi-round model was made for the extra refuse. In addition to the generous capacity, the wall-bumper ensures the lid doesn't keep bumping on the wall or counter every time it's opened. The lid is equally designed to open and shut smoothly. Once the pedal is released, the lid lowers slowly for a safe and noiseless close. For families with growing kids, there's a slide lock that locks the lid shut and prevents kids or even pets from playing with the trash. This definitely safely prevents kids from curiously playing with the wrong things or pets trying to pull out the disposable bags. The Simplehuman disposable bags are sold separately, but are the perfect fit for the bin and are made extra strong with a drawstring that makes them easier to dispose of.
Key Features:
Custom-fit liners
Silent close lid
Made of sturdy and durable strong plastic
Slide lock lid
Specification:
Brand

simplehuman

Model

CW1357

Weight

7 pounds
Rubbermaid Touch Top Lid Trash Can for Home

One major advantage plastic trash cans have over their metal counterparts is the fact that they close much quieter than the latter. They are equally a lot lighter to move around and sometimes prove easier to maintain. These are some of the advantages enjoyed with the Rubbermaid Touch Top Lid Trash Can. First off, the Rubbermaid brand has been around for decades, to be specific, they started off way back in the 1920s. Since then they are still manufacturing premium products for the home with sturdiness, high performance and durability guaranteed. This touch-tip lid trash can is definitely no different; it's made with strong plastic and features a rectangular design that could fit about anywhere.
The 13-gallon can also mean fewer trips to empty the bags per time and equally reduces excess use of garbage bags. A wide entrance width is provided ensuring that long garbage items such as pizza boxes can easily fit without stress. The surfaces are equally easy to clean and maintain, ensuring the white stays white and stains can easily be wiped off. Whenever a new bag is placed into the bin, the liner lock system holds it in place just around the rims, conspicuous enough not to be seen. The trash bag stays securely in place without the risk of slipping into the can when the weight weighs in. It's quite a smart and extremely durable design that would fit in practically anywhere in the home.
Key Features:
Large capacity
13 gallon
Linerlock technology
Made in the USA
Specification:
Brand

Rubbermaid

Model

1843025

Weight

2.2 pounds
Simplehuman 10.6 Gallon Slim Kitchen Step Trash Can

The Simplehuman 10.6 gallon slim line sits fairly comfortably in the mid-price range of our 9 best kitchen trash cans. But don't be fooled by the price, as this offering from Simplehuman is packed with features that you would normally only find on higher-end models. It has a very respectable lid damping system, a lid locking mechanism, a strong steel peddle that is designed to last for over 150, 000 pushes from your foot, and a built-in roller wheel system. Its sleek design also makes it ideal for those of you with smaller kitchens, and its high quality plastic finish is very easy to clean. All in all, a waste bin that will gives you some serious bang for your buck.
Key Features:
Custom-fit liners
10.6 gallon
Sturdy stainless steel pedal
Silent close lid
Specification:
Brand

simplehuman

Model

CW1361

Weight

6.17 pounds
Fits in into small spaces
Robust build
Affordable
Compatible with Code K trash can liners
Rear hinge stops the can from sitting flush to the wall
Simplehuman 12.2 Gallon Dual Compartment Step Trash Can

In many households today, recycling has become a top priority with a good number of people putting the environment first. Emptying out the recyclable materials can be quite tedious when it's done one by one. With the Simplehuman Stainless Steel Rectangular Kitchen Trash Can, that dilemma is solved with two spacious compartments for both duties. Re-usable cans, plastic bottles, and the likes can easily be emptied into the recycling section, while refuse is emptied in the next compartment. The Simplehuman liners work great for this bin, the strong form fits perfect on the rims without being overly noticeable on the exterior. They stay neatly in place and prove to be easy to dispose of because of their form that's less likely to tear or rip. 
Made with high-quality materials, this can is set to last a long time without letting down its standards; opening swiftly and closing slowly for minimal noise. In addition, the pedal is well reinforced promising up to 130,000 steps on the bins pedal. For easy movement around the kitchen, the non-skid base makes use of rubber pads to keep both the can and floors safe. Another advantage to look out for is the fingertip-proof surface, for even more convenience, the surface coating helps keep the can clean with fewer stains and smudges to worry about.
Key Features:
Lid Shox technology
Strong steel pedal
Custom-fit liners
Silent close lid
Specification:
Brand

simplehuman

Model

CW1830

Weight

17.6 pounds
hOmeLabs 13 Gallon Automatic Trash Can for Kitchen

As we progress into this thrilling and exciting computer age, we keep getting surprised and equally satisfied with the new designs and models being released. The Homelabs 13 Gallon Automatic Trash Can for Kitchens features quite a modern design for those technology-savvy folks. The trash can automatically open up when it senses a 6- inch hand movement over it making trash disposal quite easy. The automatic lid also eliminates the possibility of coming in contact with harmful germs or bacteria when manually opening the lid. In addition to the automatic option, there is equally a manual button that can be pressed on the top to open the two-sided lid.
With multiple power options to choose from, the automatic can will either run on purchased batteries or an AC adapter that'll connect it to the nearest power socket. Both the batteries and adapter are sold separately. Additionally, trash bags are smartly and neatly stored out of sight and when installed, the in-built retainer rings ensure they stay securely in place. Featuring a sleek stainless steel design, this trash can proves to be highly hygienic, durable and easy-to-clean. The surface can easily be wiped off with no appalling stains left. Designed to be conservatively slim, the can will probably fit into a good number of locations even in a tight-knit kitchen.
Key Features:
Multiple power options
Liner retainer ring
Stainless steel construction
Butterfly lid
Specification:
Brand

hOmeLabs

Weight

9.26 pounds
Rubbermaid 2007867 Step-On Lid Kitchen Trash Can

Made in Wooster, Ohio – the heavy-duty Rubbermaid 13 gallon step-on lid waste bin will be equally at home in your kitchen, office or workshop. Its tough outer resin shell will withstand many years of use, and the dual-action lid that lifts up and swings in, makes for effortless garbage disposal. It also has a removable inner bucket that is compatible with any 13 gallon liners, and it a boasts highly functional internal liner lock system. With a price lower than other options on this list, the Rubbermaid 13 gallon step-on bin is incredible value for money. Make sure you also check our guide to the best upright vacuums.
Key Features:
Step-on opening lid
Liner locking system
Durable one-piece resin shell
Large 13 gallon capacity
Made in usa
Specification:
Brand

Rubbermaid

Model

1843029

Weight

4.55 pounds
Simple functional design
Long lasting and easy to clean
Secure liner mechanism
Large capacity
Lid tends to flip up quickly if you press too hard on the peddle
Inner liner ring can be a bit fiddly
Umbra Venti 16-Gallon Swing Top Kitchen Trash Can




Stylish and functional, the Umbra Venti 16.5 Gallon swing top is an easy to use kitchen trash can that would look great in anyone's home. Made from durable black polypropylene, the Umbra Venti is a simple yet sturdily designed garbage bin that has a traditional swing top, and a good-sized 13 gallon capacity. And for a price that's cheaper than a lot of people's monthly cell phone bill, this garbage can will be sure to give you many years of trouble-free service without denting your bank account. Remember, just because it's a budget option, it doesn't mean it will give you budget performance.  Our guide to the best robotic vacuum cleaners offers more great products so check it out.
Key Features:
Simple swing top lid
Durable black polypropylene construction
Extra large 16.5 gallon capacity
Clean modern design
Compatible with standard 13 and 16 gallon liner bags
Specification:
Brand

Umbra

Model

086758-047

Weight

5.75 pounds
Large capacity
Easy to use
Great value for money
Surface of the bin can scratch easily
Simplehuman 11.9 Gallon Stainless Steel Butterfly Lid Kitchen Step Trash Can




The Simplehuman 11.9 gallon butterfly lid bin is a solidly engineered piece of kit that sits comfortably in the upper price range of our best kitchen trash cans. It boasts a brushed stainless steel, fingerprint-resistant outer casing, compatibility with Code K kitchen trash bin liners and a strong steel pedal, which is rated for 150,000 steps. But what really makes this model stand out from other bins is its fully damped dual lids which open out from the center, allowing for large items of garbage to be easily disposed of. It may seem a bit pricey, but for that extra investment you will definitely get the very latest in state-of-the-art garbage storage features – as well as a full 10-year guarantee.
Key Features:
Extra-strong steel foot pedal
Silent close lid system
Innovative split butterfly lid
Compatible with code k custom fit liners
Stay-open lid
Internal hinge
10 year warranty
Specification:
Brand

simplehuman

Model

CW1897

Weight

18.74 pounds
Great smudge proof finish
Highly durable
Slim and stylish
Taking inner bags out can be a bit tricky
SONGMICS 16 Gallon Double Recycle Pedal Bin




The Songmics16 gallon double is the only twin container garbage bin in our list of best kitchen trash cans of 2019. As you may guess, the twin containers in this model are designed to hold both your kitchen waste and your household recyclables. It comes in a very sleek looking stainless steel finish, which has an anti-stain and fingerprint coating. The lids open via a double foot control pedal mechanism with both lids having a good airtight seal for complete hygiene control. It's not the cheapest on the market, but you are essentially getting two trash cans for the price of a single mid-range one. Don't forget to also check our guide to the best wet/dry vacuums.
Key Features:
Separate compartments for trash and recyclables
Double foot pedals
Heavy duty stainless steel shell
Soft closing airtight lid 
Removable inner plastic buckets
Anti-stain matte finish
Specification:
Brand

SONGMICS

Weight

20.1 pounds
Fantastic stainless steel finish
Airtight lid seals
Robust pedal system
Internal hinges mean you can place flush to walls
Side handles for easier moving
Regular liners can bunch up on the retainer ring due to it being relatively short in height
Umbra Brim 13 Gallon Trash Can

The Umbra Brim brings a touch of class and style to any kitchen at a very reasonable price. Its sleek lines and satin finish gives it a look and feel of a much more expensive waste bin, and with its large 13 gallon capacity, you'll always have plenty of room for your household waste. The Umbra Brim's steel foot pedal opens the lid nice and smoothly, and its patented damping system brings it down gently and quietly. The Umbra Brim 13 Gallon is simply a great all-rounder at a very fair price. 
Key Features:
Durable polypropylene construction
Large 13 gallon capacity
Locking lid
Sturdy foot pedal
Inner liner locking ring
Built-in lid dampener system
Specification:
Brand

Umbra

Model

084200-410

Weight

6.45 pounds
Great lid opening mechanism
Silent and smooth lid closing
Easy to lift out the liners
Sleek satin finish
Robust construction
Cannot place directly flush to a wall
Rubbermaid Commercial Slim Jim Step-On Plastic Trash Can

The Rubbermaid Commercial Slim Jim Step-On Trash Can is a durable and dependable receptacle for all of your kitchen waste. The lid has an excellent damping system, and the internal hinge mechanism means you can get the unit right up flush to a wall. Its sturdy foot pedal also boasts 300,000 steps before replacing which is a considerably long time in the world of kitchen trash cans. The Slim Jim is made from the highest grade plastic, making it scratch and chip-proof, plus still weighty enough to remain stable even when empty. A well-designed liner retainer clip means no slipping bags, helping to keep the internal bucket clean at all times. Not the cheapest of kitchen trash cans, but certainly one of the most reliable ones.
Key Features:
Wide wall hugging slim design
Large 13 gallon capacity
Quiet closing lid
Internal hinge
Secure internal liner retainer band
Stainless steel hardware
Specification:
Brand

Rubbermaid Commercial Products

Model

1883611

Weight

8.5 pounds
Internal hinges
Super tough foot pedal
Controlled lid closure
Stainless steel hardware
Robust build quality
Airtight lid seal
Incredibly hardwearing
The finish lacks a certain finesse
iTouchless 13 Gallon Stainless Steel Automatic Kitchen Trash Can




The iTouchless Stainless Steel Automatic Trash Can is one of the few waste bins on the market that uses an activated carbon filter to neutralize unwanted garbage odors. And with its automatically closing airtight lid, you can sure that its carbon filter will continue to do its magic and eliminate nasty odors for up to 3 months. The iTouchless also comes with a state-of-the-art infrared motion detector that opens the lid when you approach to within 6 inches and then closes it automatically when you move away. This fantastic touchless trash can comes with a beautiful, smudge-proof brushed stainless steel shell that's really easy to clean, and as an added bonus, it also accommodates all standard 13 gallon liners. For more products to keep your house clean, check out our guide to the best carpet cleaners.
Key Features:
Germ-resistant and easy to clean
Generous 12" opening with large space capacity
Replaceable activated carbon odor filter
Fingerprint-proof body
Specification:
Brand

iTouchless

Model

DZT13P

Weight

7 pounds
Great at keeping unwanted odors at bay
Long lasting battery life
With adapter runs from power outlet
Attractive easy to clean stainless steel body
Large capacity
Internally located battery pack
Mains adapter sold separately
Kitchen Trash Can Buying Guide & FAQ
Automatic Lid - Let's face it, automatic lids are a nice touch: they make a bin more ascetically pleasing to the eye, they don't have foot pedals to go wrong – and well, they're just really high techy. The only thing is you will need to either plug an automatic trash can into your wall socket or buy batteries. It's also a good idea to check the manufacturer's seal rating to ensure that the lid is airtight and smooth closing. Most of the good bins on the market have both damping systems for gentle, controlled closing and an airtight seal to stop those unwanted odors entering your kitchen.
Foot Pedal - A foot pedal is just a foot pedal, right – no, unfortunately, it isn't. Foot pedals are, in fact, the bin component that takes the full brunt of your household disposal routine. Look for waste bins that state how many presses they are rated for, and you won't be left at that most crucial moment with a non-responsive foot pedal.
Shape - As well as the overall ascetics of a trash can, the actual shape can seriously affect the look of your kitchen. Remember, to look carefully at the space you have allocated for your new bin and consider what shape would look best. If you have limited space, things to look out for include rounded backs and external hinges – both mean you can't push the bin flush up to the wall.
Capacity - There are two things to consider when thinking about bin capacity. The first is how much kitchen space do I have allocated for my new bin? And secondly, how much garbage do I dispose of on a daily basis? So, if you have a very large family and plenty of space, a larger 16-gallon bin would certainly suit your requirements – whereas, if you live alone in a small apartment, an 11 to 13-gallon model would be the size to look out for. This is something that needs serious consideration, or you may end up with either an oversized bin that's permanently in your way or one that just seems to keep filling up as fast as you can empty it.

Materials - The quality of the materials used in the construction of a trash bin will almost certainly reflect on the bin's performance and reliability. Good things to look for in plastic bins are steel internal mechanisms and steel foot pedals. Most trash cans with stainless steel shells will be fitted with steel internal components as standard – but that said, it's always worth checking. And whilst resins and plastics are fine for the outer shells and internal buckets, they generally won't stand up to the constant use moving parts have to endure.
Deodorizer - Bins with deodorizers are great at keeping those unwanted whiffs at bay. Deodorizers are also a particularly good idea if you have a new-born baby and need to regularly dispose of used diapers. The only downside is that bins with deodorizers generally come in the upper price range, which could possibly be over the budget of economy shoppers.
Cleanability - You don't want to spend too much time cleaning your waste bin. So make sure you check the ratings for the liner retainer securing rings and the ease of removing the inner bucket before you go out and invest. Also if it's within your budget, try to get a model with a stain and fingerprint-resistant finish. This alone can save you hours of cleaning every month, as the outer shell will only need a quick wipe over with an anti-bacterial cloth to keep it looking showroom shiny.
Sign Up Now
GET THE VERY BEST OF GEARHUNGRY STRAIGHT TO YOUR INBOX