Best Wet Wipes In 2022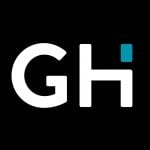 This product guide was written by GearHungry Staff
Last Updated
March 23, 2020
GearHungry Staff
GearHungry Staff posts are a compilation of work by various members of our editorial team. We update old articles regularly to provide you the most current information. You can learn more about our staff
here
.
GearHungry may earn a small commission from affiliate links in this article.
Learn more
Wet Wipes have been around for decades and although they have been primarily used to clean baby butts; however, they do so much more than that. They come in handy to clean small spills and pet mess and over time, have become a reliable item that can be used in a variety of situations and scenarios, both in the home and office. With that said, if you are in the market for some reliable wet wipes, the below list reveals some of the best wet wipes out there.
The Best Wet Wipes
DUDE Wipes Flushable Wet Wipes
As mentioned above, wet wipes have gone beyond merely helping mums to clean up baby butts, they are now used by some, as an alternative to toilet paper. This is the case with the DUDE Wipes Flushable Wet Wipes which are an excellent product for adult behinds. Toilet paper can be uncomfortable to use and they sometimes don't get rid of all the dirt they should. Therefore, these wet wipes are a perfect alternative as they not only clean you out properly, but feel great against your skin. Furthermore, the wipes were made specifically for your 'dude regions' meaning that they are manufactured with skin-friendly materials that aren't harmful at all. More so, a pack of DUDE wipes contains 48 wipes with which you can clean up after you're done in the bathroom.
The pack is ergonomically designed and includes a dispensing slot at the top that makes reaching for a wipe very easy and convenient. That's not all; the wipes have certain advantages over other products on the market, including its size. And with each wipe being 25% larger than other wipes out there, and the infusion of aloe vera and vitamin E ensures that your sensitive parts are safe.
Additionally, the wipes are unscented, therefore, saving you from having to deal with a scent you might not like. The pack is also beautifully designed and is a lot easier to take with you on the go. These wipes can be used anywhere from the bar to a sports game; it doesn't matter because you can have your handy wipes with you everywhere. So, thanks to DUDE wipes, gone are the days when you would be forced to use leaves to clean up when your tummy does a number on you while camping or on a hike. Finally, the wipes are flushable, and you need not worry about clogging up the toilet when using this product. You may also be interested in some of the best hand sanitizers from our list, so check them out.
Key Features:
2-Pack flushable wipes
Plant-sourced fibers
Infused with Vitamin E and Aloe Vera
Value combo-pack
Specification:
Brand

Combo

Model

H&PC-67784

Weight

1.25 Pounds
Can be used anywhere
They are an ideal replacement for toilet paper
Convenient dispenser slot
The wipes can be difficult to get out of the package
The lack of scent put off some consumers
Some customers claim that it clogged their pipes
Surviveware Biodegradable Wet Wipes Large Pack
In the world of wipes, they don't come heavier or larger than the Surviveware Biodegradable Wet Wipes Large Pack. As the name implies, the wipes are huge and were made to handle tough jobs that many others can't handle. First off, they are unscented, which will appeal to those with sensitive noses or who feel that the addition of scents is completely unnecessary.
Besides, this is the ultimate outdoor companion as it takes care of all your body cleaning needs when camping or hiking. Of course, this also means that it is an excellent tool to use after doing a number two out in the woods. Gone is the need for leaves that are irksome and leaves you feeling incredibly guilty over what you've done to mother nature. In the Surviveware wipes, you have a product that you can use unabashedly and which are made with premium ingredients.
On top of that, these wipes are very environment-friendly and can even be dumped in the woods after use. This is possible because they are also biodegradable and completely break down within six months, which is a lot better than the years and years it takes for regular wipes to degrade. Likewise, the packaging is also a strong point for this product as it comes in a rugged container that doesn't break or tear easily. Furthermore, each wipe is 8" x 12" in size and can take on your entire body, which is a lot more economical and budget-friendly. So, when next you take a camping trip and have no access to a body of water for a bath, you can have Surviveware wipes with you to clean up and get rid of the sweat and grime. Be sure to also check out our guide to the best disposable gloves for more quality products like this.
Key Features:
Unscented
100% biodegradable
Hypoallergenic, pH balanced, alcohol-free
Aloe vera and vitamin E formula
Specification:
Brand

Surviveware

Model

4332455138

Weight

1 Pounds
Large wipes that clean your entire body
Unscented
Useful in a variety of situations and scenarios
The dispenser is very challenging for some users
The wipes weren't thick enough for some consumers
They are large and take up too much space
Personal Care® Alcohol-Free Antibacterial Wet Wipes
The clue is right there in the name and the Personal Care® Alcohol-Free Antibacterial Wet Wipes are one of the leaders in personal care and hygiene products, which is perfectly reflected right here. They boast a replenishing vitamin E formula, which is ideal for moisturizing the skin, preventing redness, and also keeping dry and flaky issues at bay, even in the most hot and humid conditions.
The all-purpose application makes them suitable for all occasions, but they are especially useful for travelers, hikers, and campers who have found themselves too far from a nice long soak for far too long. While it may not stand up to the bubble bath you're craving at the end of your journey, these wipes can still keep you feeling fresh and capable of finishing the next leg of the journey, itching ever closer to the luxury you crave.
The user friendly package also guarantees that, unlike other types of wet wipes you might find for cheap at the market stall, these won't dry out over time. The simple but effective design allows you to confidently seal the lid and pop it open only when you need it. This gives you the confidence you need to ensure lasting quality and freshness required to extended adventures.
Key Features:
Replenishing vitamin E formula
All-purpose application
Moisturizing and gentle on the skin
Ideal for travelers
The Mustela Cleansing Wipes are one of the very best wet wipe options for babies as they come with light, feathery, and gentle cleanse that won't cause any irritation or tantrums while you're riding on planes or the bus. This cleanse is made possible thanks to the natural ingredients which make up an impressive 97% of the formula, so you can wipe away any dirt, or just give them a quick wash, with no hassle at all.
They aren't just great for babies, though, and there are surely adults all over that would love to keep themselves feeling fresh and ready for anything with these wet wipes. You can enjoy forgivingly hydrated and well-moisturized skin wherever you need, including around places that are most exposed to the elements such as your face, neck, hands, and legs. Whether you've been sitting on a bus for fourteen hours or have just made it to the end of your jungle trek, these could be a vital asset to help you feel a little more normal. The light fragrance is also a welcome addition, and it isn't so overpowering that you'll feel you've bathed for too long in cheap perfume. Instead, you can embrace the comforting freshness that is as close to a long and relaxing soak as possible.
Key Features:
Ultra-soft and gentle cleanse
Hydrates and moisturizes
Lightly fragranced
97% natural ingredients
Cottonelle FreshCare Flushable Wet Wipes for Adults
While wet wipes are very impressive and useful, they have a considerable downside: most are made from plastic. What this means is that they tend to clog up your toilet and also harm our oceans and environment. Therefore, there have been efforts to find a better way to make wet wipes. Enter, the Cottonelle FreshCare Flushable Wipes for Adults. The manufacturer guarantees that the wipes flush properly and are not something you would need to worry about. To do this, the wipes start breaking down immediately; it is flushed, which means that by the time it hits the sewer, it is virtually non-existent. Additionally, it is made with fibers that are 100% biodegradable and are environmentally friendly.
In the Cottonelle wipes, you have a product that cleans you up better than most other products can and possesses CleaningRipples textures that are both soft and remove more dirt from your body. Just like the other wipes we've talked about, it can be used in a variety of situations, and thanks to its impeccable construction, it is healthy and non-toxic. On top of that, the pack is well designed, and comes with an easy to use dispenser slot at the top. This enables you to access the wipes when easily, and with 42 wipes in each pack, you are well-equipped for a decent amount of time. Cottonelle wipes are certified by the Forest Stewardship Council (FSC), and this is a big deal because it means that the wipes come from responsibly managed forests. Also, the pack is reusable and can be refilled, meaning that it provides excellent value for money. Be sure to also check out our guide to the best hand soaps for more amazing products like this.
Key Features:
Completely flushable and sewer safe
Made from biodegradable fibers
Certified by the Forest Stewardship Council
Cleans up well and leaves your skin fresh
Specification:
Brand

Cottonelle

Model

36734

Weight

12.2 Ounces
Environmentally friendly
Soft texture that cleans off more
Useful in a number of situations
They tear off a little too easily when accessing them
Some consumers were unsatisfied with the box's design
They aren't as large as some buyers hoped
DUDE Wipes on-the-go Flushable Wet Wipes
We've already hyped up DUDE wipes and praised it for its innovative product, which is an excellent alternative to toilet paper. But how about when you're on the move? What do you use then? Not to worry, you have the DUDE Wipes on-the-go Flushable Wet Wipes which are just as great as its sister product but with the added advantage of being made for outdoor use.
These incredible wipes are all individually packed which gives you a sense of freedom and does away with the need to use the dispensing slot. The fact that it is individually wrapped makes it a lot easier to use, and you needn't worry about pulling out more wipes than you intend to. Additionally, it can be used in any number of places including the woods, camping, or hiking. Besides, it is ergonomically designed to avail you with all the comfort and convenience needed. This means you can easily chuck this into your bag, or take a couple of wipes in your pocket and you're good to go.
The good news doesn't end there as the fact that DUDE wipes are 25% larger than regular wipes places it in pole position to be your next purchase. And with larger individual cloths, these wet wipes cover a much larger area and require fewer units to get the job done. As for the construction of this product, it is impeccable and it makes use of only the best materials to ensure your safety. What's more, it also doesn't use any harmful ingredients like parabens or dyes, which could be toxic for you and your skin. You may also be interested in some of the best paper towels from our list, so be sure to check them out.
Key Features:
25% larger than other regular wipes
Cleans off grime and is gentle on your skin
Conveniently packaged to carry anywhere
Individually wrapped to ease access even more
Specification:
Brand

Dude Products

Model

DW-30

Weight

8.2 Ounces
Useful for a varying amount of tasks
These wipes are hypoallergenic
Alcohol, paraben, and sulphate-free
Some consumers have complained of a drop in quality
Some people find the cost prohibitive
The packaging is unattractive for some users
With Boogie Wipes, you can never go wrong as it is chock-full of incredible features that make buying a no-brainer. This excellent set of wipes is ideal and babies and cleans up snot and boogers with ease. This is mainly due to the addition of natural saline, which helps to clear up congestion in children. The saline present in the wipes is nothing to be alarmed about as it is 0.9%, which is about the same amount that naturally occurs in the human body.
Apart from saline, Boogie wipes also contain a healthy serving of aloe vera, chamomile, and vitamin E. Each one of these ingredients is excellent for the skin and is useful for people of all ages. That said, it steers clear of harmful ingredients such as phthalates, parabens, and so on. What's more, each Boogie wipes box contains 30 wipes, and with three boxes in each package, that means you have 90 wipes at your disposal. This, of course, represents great value for money, and it also enables it to last long.
On top of that, the product is straightforward to use and doesn't require any special skills. However, if you do need some help, there are a few instructions on how to use it on the box. Accessibility is also a cinch thanks to the easy to use dispenser, which doesn't pose a problem when you want to reach for the wipes. Finally, you can easily use this without fear as it is hypoallergenic and is smooth on your child's skin.
Key Features:
Highly effective against snot and boogers
Includes natural saline which clears clogged noses
Pack of three is of great value
Contains aloe vera, chamomile, and vitamin E
Specification:
Brand

Boogie Wipes

Weight

14.4 Ounces
Affordable and budget-friendly
Hypoallergenic and safe for your child's skin
Useful for people of all ages
Can't be flushed
Some consumers feel it isn't worth the price
Not wet enough for some consumers
WaterWipes Sensitive Baby Wet Wipes
The last two entries have been about adult wipes, so let's take a look at the most common type of wet wipes: baby wipes. The WaterWipes Sensitive Baby Wipes stand tall against other wipes in the industry due to its impressive construction and the many features that make it so great. First off, water makes up 99% of these wipes, with only 1% of fruit extract added to give it some extra zest. The prominence of water makes this an ideal product for sensitive baby skin, and this includes premature, infant, or newborn baby skin.
Not only that, but it helps to clean up baby mess with ease with its unscented nature ensures that nothing irritates your nose. Furthermore, the wipes are made devoid of parabens, sulfates, or other harmful substances that could mess up your baby's skin. Instead, what we have are hypoallergenic wipes, that are well trusted within the baby wipes industry. They are soft on your baby's skin; however, they are also tough enough to grip their messes and clean them up effectively. 
Versatility is another reason we recommend WaterWipes as it can be used to clean your baby during a diaper change, and for other applications. What's more, they can be used to clean your baby's hands, face, or even for adults with sensitive skin. On top of that, this package represents great value for money as it comes as a pack of seven wet wipes boxes with 28 wipes in each.
This means you have a total of 196 wipes that can last for some time. Additionally, the boxes are well designed and lightweight enough to take with you when heading out with your child. They take up very little space and aren't a burden, and this enables you to be well equipped for clean up duty whenever and wherever you find yourself. For more useful products like this, check out our guide to the best trash bags.
Key Features:
Contain 99.9% water
Infused with a little fruit extract
Hypoallergenic and vegan-friendly
Suitable for newborns and adults with sensitive skin
Specification:
Brand

WaterWipes

Model

100615

Weight

2.09 Pounds
7-pack baby wipes that last
Ideal for sensitive skin
Made devoid of parabens and sulfates
Can be difficult to get out during diaper change
Some were left unsatisfied with its cleaning potential
It might be considered too wet by some users
Simply Right Member's Mark Adult Wet Wipes
Packing some wipes wherever you go is not by any means a bad idea and, in fact, it is something that more adults should consider. If you are considering it, may we suggest the excellent Simply Right Member's Mark Adult Wash-Cloths which isn't only effective, but also discreet? The package is well designed to not only serve you perfectly but also to help you avoid any potential embarrassment. Also, the dispenser slot is quite useful and makes reaching for the wipes a lot easier. Furthermore, it pops the next wipe right out which eases the process of accessing your wipes.
Add to the above-mentioned features, the Simply Right wipes are great for your skin and contain vitamin E, aloe vera, and chamomile which further improves your skin's health. Apart from that, the wipes are easy to transport from one place to the other and can be used pretty much anywhere. You can also use them for a variety of applications including kitchen cleaning, personal hygiene and so on. They further clean the skin effectively and leave you feeling fresh after each use.
If scent is what interests you the most, these wipes smell great, but not in an overpowering way that could be distressing; rather, they come perfectly formulated subtle smell that remains refreshing once applied. They further work to freshen up the skin and are quite useful for cleaning up in lieu of a bath. All in all, these wipes are thick enough to handle heavy-duty cleanup. What's more, each pack is very affordable and won't burn a hole in your pocket. You may also like to check out our guide to the best all purpose cleaner sprays for more great products like this.
Key Features:
Infused with Vitamin E, Chamomile and Aloe Vera
Premium adult washcloths
240 disposable moist washcloths
Enhanced with lotion
Specification:
Brand

Simply Right

Model

MM-906

Weight

7.6 Pounds
Very easy to access and pull out
240 units in each pack
Affordable and budget-friendly
The cloths are not flushable
Some consumers were dissatisfied with the box
Some users find that it irritates their nether regions
Sign Up Now
GET THE VERY BEST OF GEARHUNGRY STRAIGHT TO YOUR INBOX