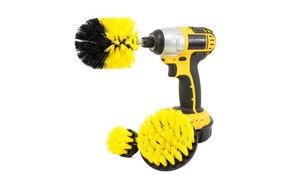 Drillbrush Bathroom Power Scrubber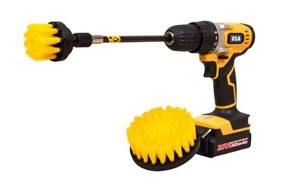 Holikme 4 Pack Drill Brush Power Scrubber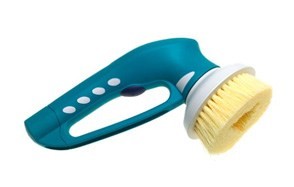 BLACK+DECKER S500 ScumBuster Power Scrubber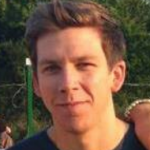 Sometimes being able to complete all the chores at home and still be able to have a social life can be really hard work. However, if we purchase effective cleaning tools sourced online, we could have more chance to accomplish this common goal.
One household item that many rushed-off-their feet homeowners and property tenants will swear by is the power scrubber. But it's not just the best power scrubber products included in our guide but also kits that are attached to power drills.
If you are hoping to squeeze some time out of cleaning your home in order to spend more time having fun, purchasing a powerful scrubber or durable brush pack to attach to a drill could be one of the best moves you've made in a long time.
The Best Power Scrubber
Power Scrubber Buying Guide & FAQ
How We Chose Our Selection Of Power Scrubbers
As part of our effort to create a buying guide list that should provide solutions to the purchase of a power scrubber, we tried to focus mainly on what we consider to be the more important aspects of selecting such products.
Apart from taking a lot of time to read genuine reviews, we made sure that the prices on our listed scrubbing goods as well as the brand were something we felt would make the scrubbers great value for money.
So, instead of mulling over for too long about how you are going to source one of the better options in an electric scrubber or one that attaches to a drill, start looking at what we have to say about the items covered in our buying guide.
Brand – Although many consumers reading this review will have expected the likes of Black and Decker and Homitt to be right up there in the list, other brands that many online shoppers are not too familiar with are also part of our suggestions.
Just like with almost any other products we can think of, having a good reputation in a particular niche does not absolutely guarantee that a company's latest product launch is going to be worth investing in.

Price – Whether you class yourself as being quite well off or you tend to live hand-to-mouth on occasions, we appreciate just how important the price of products is to all consumers. 
With this in mind, we have done everything we could to ensure the electric scrubbing tools or drill attachment options shown in our buying guide are not just good value for money – but in some cases, a real steal.
Reviews – You don't have to be an expert on sourcing good quality scrubbers or any other products to appreciate there is a lot of work that's needed if we are to avoid buying poor quality goods.
One of the most effective methods of making the right choice in a power scrubber or attachment type is to get stuck into a bit of reading. Indeed, by committing ourselves to spending lots of hours checking out feedback on these items, we have been able to provide a list we are sure you'll benefit from.

Features To Look for In Power Scrubbers
Brushes – As this important feature of all power scrubbers and brush attachments is key to being successful with a bathroom cleaning mission, we can't emphasize any more just how crucial this aspect actually is.
Of course, without having bristles that are going to last a long time and deal with stubborn stains, we may as well just use a simple scouring pad – just kidding! What we do need to do though in all seriousness is make sure the brushes on our scrubbing tool will not only get the job done but also be around for a long time.
Power Source – One thing that makes all power tools much easier and possibly safer to use is if they can be used without having a power-supply cord attached to the tool. With this in mind, the models in power scrubbers we have most favored in our guide are the ones that can be operated with a charged battery.
Runtime – It goes without saying that people unable to complete an attack on bathroom gunk due to their cordless scrubber running out of juice are not going to be too impressed with their buy.  
But if you make sure the power scrubber you invest your hard-earned cash in comes with a battery that lasts for a very long time, you will be able to avoid such disappointing situations when tackling household chores.
Rotating Speed – Professional cleaners, more than anyone, are usually able to tell if an electric scrubber is going to prove to be useful to them or not. Indeed, one of the first things experienced or some novice cleaners will look for in these products is how fast their brush heads actually spin
Of course, if we are hoping to have some serious power generated with one of these tools, we will need to choose an item that can boast the kind of rotating speed that will provide the sort of cleaning results we aspire to.

Power Scrubber FAQ
Q: What is a power scrubber?
A: A power scrubber is an electric-powered device (cordless) that is used to deal with gunk and other stains in the home. They are mostly used in areas like the bathroom and kitchen – the bathtub, shower and kitchen floor being the main places where these tools are used.
These household chores essentials are something that can seriously make a difference between a good day at home and a day you wish to forget. In fact, most people that have got used to reaching for these tools, that can be charged quite quickly in most cases, could not imagine life without one.
Q: How often do I need to replace the brushes?
A: To answer this question, we need to consider the sorts of gunk and smudges that you are going to be taking on. As well as this factor, it's necessary to think about just how often you will use the brushes supplied with the scrubber device. Another thing that you may want to consider is the durability of the brushes that you use as your power-cleaning tool.
Sources:
How Do I Choose The Best Bathtub Scrubber? - WiseGEEK