Best Power Scrubbers In 2022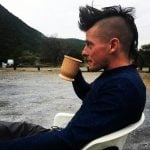 This product guide was written by Sam Anderson
Last Updated
September 16, 2019
Sam Anderson
Sam Anderson has followed a passion for well-told stories and nature's beauty from university classrooms to mountain adventures. After earning a bachelor's degree in literature, he leaned into a life fueled by road tripping, rock climbing, coffee and beer, and renegade camping. He has worked as a chainsaw operator, house carpenter, and window cleaner, at one point running his own window cleaning business. He has finally settled with his girlfriend and small zoo in the western American desert, trading his tool belt for a keyboard.
GearHungry may earn a small commission from affiliate links in this article.
Learn more
Sometimes being able to complete all the chores at home and still be able to have a social life can be really hard work. However, if we purchase effective cleaning tools sourced online, we could have more chance to accomplish this common goal.
One household item that many rushed-off-their feet homeowners and property tenants will swear by is the power scrubber. But it's not just the best power scrubber products included in our guide but also kits that are attached to power drills.
If you are hoping to squeeze some time out of cleaning your home in order to spend more time having fun, purchasing a powerful scrubber or durable brush pack to attach to a drill could be one of the best moves you've made in a long time.
The Best Power Scrubber
Drillbrush Bathroom Power Scrubber
If you are usually hard to find whenever it's time to clean the bath tub or shower cubicle, you may need to consider getting your hands on Drillbrush Bathroom Power Scrubber Cleaning Kit so you can get back in your partner's good books.
The various applications that these brushes can be used for is just one of the things that makes this item very popular with online shoppers from all walks of life. And as the bristles on the brushes are really hardwearing, it will be a long time before the brushes are worn out. People that avoid helping out with cleaning the kitchen, bathroom and other parts of the home will have very little excuse once this easy-to-use scrubbing attachment pack is waiting for them in the cleaning products cupboard. For more handy products for your bathroom, check out our guide to the best shower squeegees.
Key Features:
Nylon power brushes
Drill attachment
Various applications
Easy to operate
Specification:
Brand

Drillbrush

Model

Yellow-Orig-Yel-2-4-Lim-Short

Weight

10.6 Ounces
The multipurpose feature makes this product really versatile
Can be used with almost any type of cordless drill
Great for saving time when doing some housework
Brushes could be more durable
Holikme 4 Pack Drill Brush Power Scrubber
Houseproud people at their wits' end due to struggling with gunk in the bathroom that refuses to be cleaned may need to rethink their scrubbing strategy. One thing for sure though, using Holikme 4 Pack Drill Brush Power Scrubber should provide a solution.
And no need to be worried about whether there'll be enough grip on the brushes when utilizing the extended reach attachment – the well-designed feature works really well as testified by folk who have written reviews about the product. Once you've mastered how to use each of the three different brush shapes, it should not be an arduous task removing stains that you thought you were never going to get rid of. You may also like some of the amazing robotic vacuum cleaners, so be sure to check them out.
Key Features:
3 brush shapes
Attached to drill
Extended reach attachment
All-purpose kit
Specification:
Brand

Holikme

Model

1

Weight

10.6 Ounces
Extended reach attachment grips the brushes well
Assorted brush shapes are useful for tackling different jobs
Brush heads are durable and able to manage tough surfaces
Ineffective on mildewed grout
Clorox Scrubtastic Multi-Purpose Surface Scrubber and Cleaner
There's no point in throwing in the towel when we are having a difficult time getting rid of unsightly and potentially unhealthy smudges and spots in the kitchen area, bathroom or pantry.
Indeed, buying Clorox Scrubtastic Multi-Purpose Surface Scrubber and Cleaner, which isn't too different to a hurricane spin scrubber, should be the only thing you need to do to tackle stubborn stains anywhere around the home. The fact that it is an all-purpose scrubber too only enhances its superb qualities. And if you do find that time is becoming more and more scarce, you'll love the fact that scrubbing tiles or tubs with this baby can be finished at a fraction of the time that it took before using this powerful tool. For more handy cleaning products for your home, check out our guide to the best dust pans & brushes.
Key Features:
3 different brush heads
Cordless power
Multipurpose scrubber
39-inch extendable handle
Specification:
Brand

Clorox

Model

SYNCHKG112061

Weight

2.65 Pounds
Easy to get to high areas with the extendable arm 
Retains its battery charge very well indeed
Easier to complete cleaning chores more quickly
Need to go gentle with it
Drill Attachment Turbo Scrub Power Scrubber
Although this option in power scrubbers for the home or place of work is something that is attached to a power drill, Drill Attachment Turbo Scrub Power Scrubber is still one of the more popular choices for people on a mission to make their house or office spotless.
The compact and light feature of this scrubbing pack is a real bonus for people that tend to tire easy when carrying more cumbersome items during an effort to clean tiles in the bathroom or kitchen. And if you're the sort of person to get wound up if using a particular tool is quite complicated, rest assured that attaching this product when dealing with gunk from spilt condiments in the kitchen is a pinch of salt. You may also like some of the best upright vacuums from our list, so check them out.
Key Features:
3 scrubbing brushes
Drill attachment
All-purpose
Compact & light
Specification:
Brand

Olrom

Model

B075C9W4RM

Weight

8.8 Ounces
Easy to attach and remove all scrubbing brushes
Brushes are suitable for using on commercial jobs
Extremely efficient for use on rough surfaces like grout
Holding a drill can be tiring
Dremel Versa Kitchen And Bathroom Scrub
It stands to reason that most people who purchase this product will hope to be able to make their life more convenient including the removal of stubborn bathroom and kitchen stains. And with the easy-to-use USB port to charge the tool up, things couldn't get any better for folk who plan to blast horrible mold out of their home with a powerful scrubbing tool like Dremel Versa Kitchen And Bathroom Scrub.
In fact, as power scrubber products go, this model is probably up there with the best of them. We only have to listen to what many consumers of this power scrubber are saying about it to realize that we need to put it in our online basket. Our guide to the best carpet rakes features more amazing products that will help you keep your home looking spotless.
Key Features:
Array of brushes
USB power charge
Ergonomic design
Fast charging time
Specification:
Brand

Dremel Versa

Model

PC10-01

Weight

1.45 Pounds
Changing from one type of brush to another is easy
Can get through stubborn stains with this top tool
This design provides the user with superb control
BLACK+DECKER PKS160 Power Scrubber
Anyone that already has a number of Black and Decker power tools is bound to be anticipating lots of positive results with this one of the best power scrubber items found online today.
The submersible design of this top scrubbing tool allows the user to feel much safer compared to using tools that do not have this feature. And as BLACK+DECKER PKS160 Power Scrubber weighs only 12.8 ounces, users are unlikely to complain about being tired due to carrying heavy scrubbing tools. The durable scraper edge is also perfect for tackling the kinds of gunk and other stains that can easily wear you out before you decide to add this superb tool to your bathroom scrubbing team.
Key Features:
2 heavy-duty pads
Battery powered
Submersible design
Durable scraper edge
Specification:
Brand

Black & Decker

Model

PKS160

Weight

12.8 Ounces
Tool will not slow down even with a fair amount of pressure
The waterproof feature makes this scrubber really safe
Compact design allows users to carry the tool very easily
Possible durability issues
FRUITEAM Electric Spin Scrubber
The FRUITEAM Electric Spin Scrubber is an affordable power scrubber, perfect for bringing your bathroom and laminate floors back to life. It has an extendable design, allowing you to scrub the floor without bending down, ideal for people with back problems. Alternatively, you can retract the pole and get up close. With the scrubber, you get three replaceable brush heads, varying in size and stiffness. 
Powered by a 2,000mAh battery, the FRUITEAM Electric Spin Scrubber has 3.7V of power. It takes around four hours to charge and will run continuously for one hour. That should be plenty of time to get your bathroom looking brand new. On top of all that, it comes with a one-year quality assurance warranty. That should give you peace of mind when you buy it.
Key Features:
Extension arm 
Three replaceable brush heads 
2,000mAh battery 
Works for 60 minutes continuously 
Four hour charging time 
Specification:
Brand

Fruiteam

Weight

2.94 Pounds
Great for people with back problems 
Decent battery 
Powerful motor
Rubbermaid Reveal Power Scrubber
The Rubbermaid Reveal Power Scrubber might look like an electric toothbrush but we wouldn't recommend putting it anywhere near your mouth. No, this little beast is designed to bring the toughest stains up from sinkholes, car wheels, laminate flooring, and more. It's not the best tool on this list for large-scale cleaning jobs but you probably guessed that from the picture. This is for cleaning specific areas, really well. It has an oscillating head that spins 60 times a second, so you don't need to scrub at all. It does all the work for you. 
There are two settings – Pulse and Continuous – giving you some versatility when it comes to working on a stain. It's also worth mentioning that the whole tool is water-resistant, so you can work in wet areas without worrying. The handle is made from rubber and has an ergonomic fit that's comfortable to hold for long periods. 
Key Features:
Oscillating head 
Spins 60 times a second 
Water-resistant design 
Ergonomic rubber handle 
Powered by four AA batteries 
Specification:
Brand

Rubbermaid

Model

1839685

Weight

9.5 Ounces
Great for small areas 
Easy to use 
Powerful 
Good battery life 
Not that much better than an old electric toothbrush
Power Scrubber Buying Guide & FAQ
How We Chose Our Selection Of Power Scrubbers
As part of our effort to create a buying guide list that should provide solutions to the purchase of a power scrubber, we tried to focus mainly on what we consider to be the more important aspects of selecting such products.
Apart from taking a lot of time to read genuine reviews, we made sure that the prices on our listed scrubbing goods as well as the brand were something we felt would make the scrubbers great value for money.
So, instead of mulling over for too long about how you are going to source one of the better options in an electric scrubber or one that attaches to a drill, start looking at what we have to say about the items covered in our buying guide.
Brand – Although many consumers reading this review will have expected the likes of Black and Decker and Homitt to be right up there in the list, other brands that many online shoppers are not too familiar with are also part of our suggestions.
Just like with almost any other products we can think of, having a good reputation in a particular niche does not absolutely guarantee that a company's latest product launch is going to be worth investing in.
Price – Whether you class yourself as being quite well off or you tend to live hand-to-mouth on occasions, we appreciate just how important the price of products is to all consumers. 
With this in mind, we have done everything we could to ensure the electric scrubbing tools or drill attachment options shown in our buying guide are not just good value for money – but in some cases, a real steal.
Reviews – You don't have to be an expert on sourcing good quality scrubbers or any other products to appreciate there is a lot of work that's needed if we are to avoid buying poor quality goods.
One of the most effective methods of making the right choice in a power scrubber or attachment type is to get stuck into a bit of reading. Indeed, by committing ourselves to spending lots of hours checking out feedback on these items, we have been able to provide a list we are sure you'll benefit from.
Features To Look for In Power Scrubbers
Brushes – As this important feature of all power scrubbers and brush attachments is key to being successful with a bathroom cleaning mission, we can't emphasize any more just how crucial this aspect actually is.
Of course, without having bristles that are going to last a long time and deal with stubborn stains, we may as well just use a simple scouring pad – just kidding! What we do need to do though in all seriousness is make sure the brushes on our scrubbing tool will not only get the job done but also be around for a long time.
Power Source – One thing that makes all power tools much easier and possibly safer to use is if they can be used without having a power-supply cord attached to the tool. With this in mind, the models in power scrubbers we have most favored in our guide are the ones that can be operated with a charged battery.
Runtime – It goes without saying that people unable to complete an attack on bathroom gunk due to their cordless scrubber running out of juice are not going to be too impressed with their buy.  
But if you make sure the power scrubber you invest your hard-earned cash in comes with a battery that lasts for a very long time, you will be able to avoid such disappointing situations when tackling household chores.
Rotating Speed – Professional cleaners, more than anyone, are usually able to tell if an electric scrubber is going to prove to be useful to them or not. Indeed, one of the first things experienced or some novice cleaners will look for in these products is how fast their brush heads actually spin
Of course, if we are hoping to have some serious power generated with one of these tools, we will need to choose an item that can boast the kind of rotating speed that will provide the sort of cleaning results we aspire to.
Power Scrubber FAQ
Q: What is a power scrubber?
A: A power scrubber is an electric-powered device (cordless) that is used to deal with gunk and other stains in the home. They are mostly used in areas like the bathroom and kitchen – the bathtub, shower and kitchen floor being the main places where these tools are used.
These household chores essentials are something that can seriously make a difference between a good day at home and a day you wish to forget. In fact, most people that have got used to reaching for these tools, that can be charged quite quickly in most cases, could not imagine life without one.
Q: How often do I need to replace the brushes?
A: To answer this question, we need to consider the sorts of gunk and smudges that you are going to be taking on. As well as this factor, it's necessary to think about just how often you will use the brushes supplied with the scrubber device. Another thing that you may want to consider is the durability of the brushes that you use as your power-cleaning tool.
Sources:
How Do I Choose The Best Bathtub Scrubber? - WiseGEEK
Sign Up Now
GET THE VERY BEST OF GEARHUNGRY STRAIGHT TO YOUR INBOX