Best Dust Pans & Brushes In 2022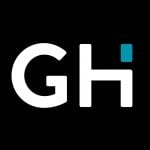 This product guide was written by GearHungry Staff
Last Updated
May 31, 2019
GearHungry Staff
GearHungry Staff posts are a compilation of work by various members of our editorial team. We update old articles regularly to provide you the most current information. You can learn more about our staff
here
.
GearHungry may earn a small commission from affiliate links in this article.
Learn more
No home is complete without a dustpan and brush set. But you don't just have to nip down to the home depot store and buy the first one you see. You're going to be using it all the time, so you might as well buy a really high-quality one. We've thought long and hard about what makes the best dustpan & brush set, and we've narrowed it down to our top ten.
The Best Dust Pan & Brush
TreeLen Dust Pan and Broom
This high quality and durable dustpan and brush set from TreeLen is excellent for use on both hard and soft surfaces and can be easily operated and stored in an upright position. With it's more extended length steel handle, which is 52-inches tall, there's no uncomfortable bending over required, meaning that this set is the ideal choice for anyone who struggles with backache or their mobility. You can efficiently clean from a fully standing position.
It's also compact to store too, slimline in design with the pan and brush snapping together for upright and efficient storage when not in use. From garage to kitchen floors as well as hardwood floors and carpets, this easy to operate and comfortable dustpan and brush set offers versatile results. It's designed incorporating a flexible lip that conforms to surfaces, expertly picking up dirt and debris for maximum efficiency rather than sweep dirt underneath the pan. There are also built-in teeth on the dustpan, meaning that pet and human hair can be quickly cleaned away with just a pull on the teeth rather than any dirty and messy handling. If you are looking for something that's flexible and robust enough for use both indoors and out, then this orange broom and dustpan combo from TreeLen is a superb choice. You may also be interested in some of the best mop buckets from our list, so check them out.
Key Features:
Longer length upright storage dustpan and broom set
52-inch solidly constructed steel handle for easy operation
Built in scarper and comb like teeth for efficient cleaning
Dustpan locks in position for disposal of garbage without creating mess
Broom and Pan snap closed together for efficient storage
Specification:
Brand

TreeLen

Model

8541814268

Weight

3 Pounds
Full Circle Clean Team Brush & DustPan Set
This small, compact and portable handheld dustpan and brush combination set from Full Circle is made from environmentally friendly recycled plastic and bamboo, meaning that it's better for your home, your family and the world in which you live. The brush and pan have been designed for use together and work well on a number of indoor surfaces from carpets to tiles and hardwood flooring.
The dustpan itself has been specifically constructed with a rubber lip which creates a flat locked surface for efficient dust removal without debris getting trapped underneath the base of the pan. There's also an additional scraper feature which can be used to clear away pet hair efficiently and other stuck-on messes then combed away without the need for dirty handling. When you're done clearing up any spillages, this set locks together for secure storage and can either be hung or simply stood on its edge. It's a practical solution to light domestic cleaning needs around the home. For more cool products that will help you keep your home spotless, check out our selection of the best floor polishers.
Key Features:
Designed for use indoors
Made from non-toxic bamboo
Soft edge captures more dust and debris for efficient removal
Integrated scraping tool and comb design for easy cleaning
Can either be hung or stood on edge when not in use
Specification:
Brand

Full Circle

Model

Clean Team

Weight

13.1 Ounces
OXO Good Grips Dust Pan & Brush Set
We've featured products from the OXO Good Grips range on GearHungry before. They make some of the best quality and most reasonably priced household items on the market. And, they're stylish too. OXO Good Grips Dustpan and Brush Set has a Scandinavian minimalist design, that helps it stand out from the other sets on this list. With its white, black, and red color scheme it will fit neatly into any modern-styled home.
So, we know that it looks good, but how does it perform? Well, we'd go so far as to say it's one of the best indoor dustpan and brush sets on the market. The main reason it works so well is the soft, flexible rubber lip that covers the entire width. The other reason is the wide soft-bristled brush. The design makes it easier to reach dirt in corners and sweep from above.
We also like the fact that the brush snaps into the dustpan for storage. And, it has a non-slip rubber grip to make it more comfortable to use. Overall, this is our favorite dustpan and brush set, but keep reading to see if you agree. For more amazing products that will help you keep your home clean and tidy, check out our guide to the best robotic vacuum cleaners.
Key Features:
Designed for use indoors
Features a wide, soft-bristled brush
Easily snaps back tightly into the dustpan for storage
Comfortable and ergonomic soft-grip handle
Flexible rubber lip for easy cleaning
Specification:
Brand

OXO

Model

1334480

Weight

11.2 Ounces
Quickie Stand and Store Lobby Broom and Dustpan Set
If you are searching for a quick, easy and efficient solution to cleaning up a range of wet and dry debris both inside and out, then take a look at our next recommendation, the lobby style dustpan and broom combo, the Quickie Stand and Store. Featuring an angle cut broom along with a sturdy and reliable steel powder coated handle, this set measures 35.5-inches tall so is easy to operate and manage. When not in use, the combo set can be housed neatly together for compact and unobtrusive storage.
The system features a patented flip locking design that enables all manner of mess and debris to be swept directly into the dustpan in an upright position, without anything spilling out or under the pan itself. The broom is made from the finest broom fibres to attract dirt, debris and hair efficiently and is durable enough to be used on indoor and outdoor surfaces. With convenient feet built into the base of the dustpan, it's easy to manage and operate without taking up valuable space. If you prefer not to bend over to clean and are searching for the convenience to sweep varied surfaces from an upright position then the Quick Stand and Store lobby style broom is an innovative and practical choice.
Key Features:
Created for use both inside and out
Features fine softly textured bristles which work on wet and dry surfaces
Durable flip up patented dustpan design
Snaps together for easy and compact storage
Built-in feet enable upright storage
Specification:
Brand

Quickie

Model

487

Weight

1.5 Pounds
Casabella 1 Count Dust Pan & Brush Set
If you're looking for a budget dustpan and brush set, you could just nip down to your local hardware store. But you'll probably end up with a cheap product that will break within a couple of months. Instead, we'd recommend going for the Casabella 1 Count Dustpan and Brush Set.
It's really cheap, but it's well-made and has all the features you'd expect in a more expensive dustpan and brush set. For example, it's got a rubber lip all the way across the brim of the pan, to make it better at picking up dirt. The brush clips into the pan for storage. And, the handle is rough, so it doesn't slip out of your hand.
There are also a couple of extra features including a comb on the dustpan to help you clean the brush, and a pointed brush tip to get into those corners. If you're looking for value, this is our favorite. Our guide to the best upright vacuums features more great products for your home, so check them out.
Key Features:
Designed for use inside
Features soft-bristled brush
Full-length flexible rubber lip
Pointed tip design gets into challenging spaces and smaller crevices
Brush conveniently snaps pack into pan for easy storage
Specification:
Brand

Casabella

Model

56366

Weight

13.1 Ounces
OXO Good Grips Sweep Set with Extendable Broom
Another excellent option from the popular OXO Good Grips range, if you are searching for an upright solution to cleaning around your home, then this Extendable Sweep Set should grab your attention. It features a full-sized broom in conjunction with an extra-large dustpan, just perfect for use on larger surface areas. The broom itself conveniently retracts with just a simple twist and easily and efficiently sweeps dirt into the pan for subsequent removal.
The bristles of the broom are uniquely feathered so that they attract dust and debris with almost magnetic like efficiency. There are also teeth on the dustpan which can be used to comb out dirt and hair, meaning less messy handling required by yourself. Just like the more compact handheld dustpan and broom from the OXO Good Grips range we already reviewed, this unit features a fully flexible rubber lip running along the edge of the pan, which conforms to any surface, ensuring dust isn't swept underneath the actual pan. It's lightweight yet durable in construction and features a non-slip aluminum handle, which is easy to manage and maneuver.
Key Features:
Designed for sweeping up larger controlled areas
Features a brush head with feathered textured bristles
Dustpan with teeth to comb out direct and fully flexible lip
Individual units lock together when not in use for compact, upright storage
Broom quickly retracts with quick twisting action
Specification:
Brand

OXO

Model

12125800

Weight

2.2 Pounds
Libman 906 Dust Pan & Brush Set
The Libman 906 Dust Pan is a more heavy-duty alternative to the last set. Instead of the traditional set, this is more of a broom and dustpan set. By that, we mean that it's wide broom-shaped, so it's easier to brush towards you. It's still soft-bristled, but fibers are sturdier and flagged so they can pick up stuff that's stuck to the floor. But, unlike a hard-bristle brush, they're not going to damage the floor.
The fibers are made from recycled material and they're made in the USA in environmentally-friendly manufacturing plants. The only real complaint that we have about this set is that there's no rubber lip on the dustpan. The pan is tilted towards the floor, but it still misses some dust, dirt, and hair, when you're sweeping up. And, you have to be careful not to scratch the floor. However, we do like the fact that both the pan and brush are so wide – it means you pick up the dirt a lot quicker. Our handy guide to the best handheld vacuums features more reliable products for your home.
Key Features:
For indoor/outdoor use
Wide, soft-bristled broom
Brush snaps into dustpan
10.5" wide metal pan
Specification:
Brand

Libman

Model

00906

Weight

6.4 Ounces
Rubbermaid Dust & Dustpan Set
The Rubbermaid Dust & Dustpan Set is one of the best indoor sets we could find. It's a true soft-bristled brush, which means it's really suitable for picking up light dirt, hair, and dust. It's probably not going to be much use for moving dirt that's stuck to the floor. So, if you're buying this, you will probably need something heavier as well. One of our favorite features on this dustpan and brush set is the high side walls. This is something you rarely see on a set list this, but it makes it much easier to transport the dirt to the bin.
It does have the rubber lip on the dustpan, to make it pick up dirt better and to stop it from scratching the floor. And, it's got a really nice ergonomic handle that makes it a joy to hold and clips in securely to the dustpan. If there's one thing we don't like about this dustpan, it's that it's not wide enough. It's nice and high, but you have to do a lot of sweeping to get all the dirt in. Be sure to also check out our guide to the best wet/dry vacuums for more amazing products like this.
Key Features:
For indoor use
Soft-bristled brush
Brush snaps into dustpan
High-sided dustpan
Ergonomic handle
Specification:
Brand

Rubbermaid

Model

FG6C0100

Weight

1 Pound
MR. SIGA Dustpan And Brush Set
The Mr. SIGA Dustpan and Brush Set was a strong contender to be our Best Value product, even though it's near twice the price as the Casabella set. The reason is, you get two sets. This is the perfect pack on this list for someone who's got a big house and needs a few different sets. If you just want to quickly sweep something up off the floor, you don't want to have to walk into a different room to fetch your dustpan and brush.
They're still high-quality products. The brushes are made of high-quality PET fibers and everything else is made from robust plastic. Like most of these sets, the brush snaps into the dustpan. And, the dustpan has high walls, so all of the dirt doesn't fall out when you're moving it to the bin or kitchen trash can. We also like the fact that it's got small spikes around the edge of the dustpan for cleaning the brush.
Key Features:
For indoor use
High-quality PET fibers
Brush snaps into dustpan
High-walled dustpan
Rubber lip
Specification:
Brand

MR. SIGA

Model

FBA_B01E189P1Q

Weight

11.7 Ounces
REDECKER Dust Pan And Brush Set
If you were looking for a luxury dustpan and brush set, but don't want to fork out over $100 on the first REDECKER set we featured, this REDECKER Dust Pan and Brush Set is the one for you. It's less than half the price but still has that vintage farmhouse vibe. The brush itself is really nice quality. It's made from horsehair again, which is one of the most effective brushing materials if you can afford it. Plus, it's got a natural beechwood handle. So, it's not quite as luxurious as the oak handle, but it still looks great.
The dustpan is a slightly different design. It's still a large shovel-like dustpan, but it's much more reflective than the more expensive set. We kind of like this look, but it does mean that you need to wash it after every use if you want it to stay looking good. Speaking of cleaning, these horsehair brushes need to be washed by hand in a solution of mild soap and warm water. Then, you need to leave them to drip with the brushes facing down.
Key Features:
For indoor/outdoor use
Horsehair brush
Oiled beechwood handles
Stainless steel pan
Rubber lip
Specification:
Brand

REDECKER

Model

950044

Weight

7 Ounces
Iris Hantverk Handmade Dustpan & Brush Set
We already talked about Scandinavian design in the review of our Best Choice product. Well, this Iris Hantverk dustpan and brush set is the height of simplistic Scandinavian design. It looks like something that has come out of an exhibit of primitive tools – in a good way. It would look great in a modern kitchen, a simplistic cabin, or a Scandinavian-inspired house. It's also quite expensive for a dustpan and brush set, but that's because they've used top-quality materials.
The brush handle is crafted from oil-treated beach, just like the REDECKER set we just featured. And, they've used horsehair for the brush. Not only does this make it better at sweeping up, it means that it will last forever if you look after it properly. The dustpan is actually made from plastic, which is surprising considering the price. But the curves make it look a lot more attractive than most dustpans. It's got a rubber lip as well. To be honest, if you're buying this dustpan and brush set, you're probably buying it for the way it looks rather than its performance. Be sure to check out our top picks of the best robotic window cleaners for more awesome devices you can purchase for your home.
Key Features:
For indoor/outdoor use
Horsehair brush
Oiled beechwood handles
Brush snaps into dustpan
Plastic pan
Rubber lip
Specification:
Brand

Iris Hantverk

Weight

10.4 Ounces
Evriholder Sophisti-Clean Dustpan And Brush
The last dustpan and brush set on our list are the Evriholder Sophisti-Clean Dustpan and Brush. It's a pretty simple set and it's much more affordable than the last couple we looked at. But it still looks great. It has a grey plastic dustpan with a large rubber lip. And it has two sets of cleaning teeth on the pan to help you get all of the dirt off your brush.
We like the fact that the brush has a stainless-steel handle. Not only does it look good, but it's really strong and feels great in your hand. The handle snaps into the pan to make it easy to store. However, this dustpan and brush set has one main problem that keeps cropping up in the Amazon reviews – the bristles are too soft. This is actually a good thing if you want to keep your home dust free, but it will struggle to pick up anything more stubborn. If you like the set, we'd recommend having another one with stronger bristles as well.
Key Features:
For indoor use
Very soft-bristled brush
Rubber lip
Brush snaps into dustpan
Stainless-steel handle
Specification:
Brand

Evriholder

Model

SSBDP12-AMZ

Weight

10.2 Ounces
Dust Pan & Brush Buying Guide
Outdoor vs. Indoor Use – This is a big one. Technically you could just use the same dustpan & brush for both indoor and outdoor use, but you'll end up ruining your brush. And, you won't get the results you want. When you're brushing up indoors, you need a soft, bristled brush that isn't going to damage your flooring. Outdoors, you need something more heavy-duty. Check out the Key Features of each product to check what each brush is suitable for.
Pan Size – There's nothing worse than buying a product off the internet and finding out it's much smaller than it looked, especially when you're purchasing a dustpan & brush. If it's too small, it's going to take ages to pick everything up off the floor. If it's too big, it's going to be cumbersome and heavy, and difficult to store. Check out the size of the pan and the weight of the product before you buy it.
Metal vs. Plastic Pan – This one is pretty simple. A metal pan is sturdy and more heavy-duty, but it could damage your floor if you use it inside. Plastic pans are lighter and won't damage the floor, but they are more prone to damage. Buy a metal pan for stone floors and concrete, for everything else use a plastic pan.
Bristle Strength – You need to choose on the bristle strength based on what you're brushing up off the floor. Soft bristles are excellent for collecting dust, hair, and other loose items. Harder bristles are much better for sweeping up heavy objects, stuff that's stuck to the floor, and wet dirt. It's probably a good idea to have both a soft-bristle and a hard-bristle brush in the house.
Wide Brush vs. Long Brush – This is really a preference of how you like to sweep. Some people prefer a wide brush, but most of the products on this list are long brushes. Wide brushes can be better for sweeping towards you, but long brushes are a lot more versatile and better at getting into corners.
Extended Handles – If you're a tall person or you have trouble bending down, you'll know how difficult it can be to sweep the floor. That's why we love the addition of extended handles. It makes it much easier to reach the floor without having to put your back at risk.
Rubber Edging – The best dustpan & brush sets for indoor use have rubber edging. This feature makes it much more effective at picking up the dirt from the floor. Otherwise, you end up with lots of dirt left over underneath the pan.
Sign Up Now
GET THE VERY BEST OF GEARHUNGRY STRAIGHT TO YOUR INBOX