Last updated:
12 Feb 2020
10 Best Garbage Disposals (Review) In 2021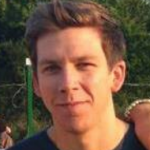 This product guide was written by Jordan Carter
Published
September 30, 2019
Support us! GearHungry may earn a small commission from affiliate links in this article.
Learn more
Sink clogging and jamming are but a few of the many problems we usually face at home. Usually caused by food waste, a clogged sink can be a real bother and a turn off, especially when it produces unwanted odor that has you calling the plumber too often. Luckily, there are many tech savvy devices that have an answer to this, and it's the garbage disposal, a device that has become almost synonymous to sinks and kitchen appliances. Getting one for your home would give you peace of mind and save you more time and effort. However, with so many brands and product types on the market today, making an informed choice of waste disposal can be tricky. But with the list below, you will have the best garbage disposals totally worth your money readily in hand.
The Best Garbage Disposal
Garbage Disposal Buying Guide & FAQ
How We Chose Our Selection Of Garbage Disposals
Brand - When it comes to home appliances, getting a good brand that meets all your needs is important. That is why we don't compromise on trusted brands when selecting the best garbage disposals for you. All the brands mentioned earlier are trusted, household names with decades of experience and a track record of producing high quality, widely accepted products for every home. We painstakingly selected these brands because you we trust in their ability to deliver products that are quality and would last a lifetime, and you should too.
Price - Price can be a turn off sometimes, especially when you really need a product but just cannot afford it. Our selection of these garbage disposals was based on relatively good pricing compared to other similar products. These products we have selected guarantees the very best for functions you would need in a garbage disposal at a really good price.
Reviews - The best testimonial you can have for any product is from users and industry professionals. We work with many of them to review these products, ensuring you only get to choose from our list of products which have been attested to by tens of thousands of users allow across the globe. Our review method employs rigorous product testing and interviews from users, to ensure we only put out the best for you to choose from.

Features To Look For In Garbage Disposals
Quality - When looking for a garbage disposal, its quality should be top of your checklist. You must be careful to select a product that is made of a durable material, from a trusted brand and is ideal for your home. A clear understanding of your sewage system and the best disposal for it are essential qualities you would need in a garbage disposal. Be sure to get as much information on the quality of a garbage disposal ideal for you, just like we have done in this article, before deciding on making a purchase.
Power - The grinding power of a garbage disposal is equally as important as the power and the quality. Trust us, you don't want the stress of shelling out good money to purchase a waste disposal that is sleek, yet cannot grind all your waste particles easily, and even causes jam and clogging in your sink! Most garbage disposals out there operate at various speeds and RPMs so get a fair understanding of the power of such a device before you purchase it, so you know you are getting your money's worth.
Noise - A garbage disposal can be typically deafening, especially if it is not fitted with sound insulation mechanisms to make it work quitter. Most of the disposals we have listed are relatively quitter performers so choosing form the list in this article is a good step. However, it is great to know the noise levels of these disposers before making a purchasing decision.
Dimensions - You also need to have a fair knowledge of the size of the product you are intending to buy, so it can fit with your sink easily. When it comes to kitchen space and dimensions, you may want to take measurements of your sink to marry it with a great waste disposal that can fit best.

Garbage Disposal FAQ
Q: What is garbage disposal?
A: Garbage disposals have been around for quite some time now, and are great companions for any home. It is a device that works like a trash can, only it grinds all waste in your sink into smaller particles for easy disposing into your sewage system. Think of it as a device that ensures food waste doesn't get down your drain to cause clogging or jam. It does a great job of grinding all manner of food waste into tinier particles for easy disposal. Most waste disposals, depending on their build and make are designed to save you the trouble of food particles lying in your waste basket after cleaning.
Q: Why should you buy a garbage disposal?
A: A garbage disposal is an essential device for any home and is needed to help avoid clogging of your sewage system, usually caused by solid food waste, starches and fat. You would find a garbage disposal a great tool for your home, especially if you have a large family. There are some sink garbage disposals that are built with extra features that leave your sink cleaner, fresher and odorless. It is a device you definitely need for your home!
Q: How noisy are garbage disposals?
A: A waste disposal is not one of the quietest products for any home. Earlier models were quite noisy and deafening, and were a bother for both homeowners and plumbers alike. However, newer models, like the ones listed in this article have been fitted with sound control technology to reduce the noise it produced to bearable levels. There are even models that are so quiet it is rarely noticeable.