Best Garbage Disposals In 2022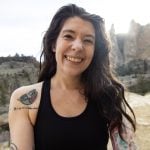 This product guide was written by Tuesday Kirby Kahl
Last Updated
September 30, 2019
Tuesday Kirby Kahl
Tuesday Kirby Kahl is a contributor at Gear Hungry. Her fierce love for the outdoors fuels everything she does. Her professional pursuits include writing, creating art, and photography. These professional passions allow her the time to live life outside as a rock climber, skier, runner, backpacker, paddle boarder, swimmer, and explorer. When Kirby is indoors, she enjoys tea, whisky, old films, cooking, and baking. Her product testing and feedback have shaped the design of everything from climbing shoes to candles.
GearHungry may earn a small commission from affiliate links in this article.
Learn more
Sink clogging and jamming are but a few of the many problems we usually face at home. Usually caused by food waste, a clogged sink can be a real bother and a turn off, especially when it produces unwanted odor that has you calling the plumber too often. Luckily, there are many tech savvy devices that have an answer to this, and it's the garbage disposal, a device that has become almost synonymous to sinks and kitchen appliances. Getting one for your home would give you peace of mind and save you more time and effort. However, with so many brands and product types on the market today, making an informed choice of waste disposal can be tricky. But with the list below, you will have the best garbage disposals totally worth your money readily in hand.
The Best Garbage Disposal
Waste King L-8000 Garbage Disposal
We all know how useful a waste disposal can be for any home. Having one that actually gets the job done, however, can be quite dicey. That is why we highly recommend the Waste King's L-8000 Garbage Disposal for your home. It is built for high performance, ensuring every food waste is reduced to the tiniest granule. Whether yours is a small family size or a big one, you will find this waste disposal very effective, with its one horsepower permanent magnet motor spinning at 2600 rpm. Another exciting feature of this waste disposal is its ability to grind food waste while you operate it, saving you time and effort while you multitask. Combine this with its super-fast grinding feature and you have a super-efficient kitchen companion you can rely on whilst attending to other things!
Not a fan of noisy devices? Well, you would just love this product. Fitted with top of the art sound insulation technology, you will enjoy absolute peace of mind while using this product, with its minimal noise and vibration during a grind. For more great products for your home, check out our guide to the best kitchen trash can.
Key Features:
Made of quality no-corrosive stainless steel, is durable and super-efficient
Works at 1/2 horsepower and has ROM 2,600
Compatible with most dishwashers
Takes less time to install and clean, makes less noise while grinding
Specification:
Brand

Waste King

Model

L-8000

Weight

11.94 Pounds
InSinkErator Badger 5 1/2 HP Garbage Disposal
Another high-performance waste disposal you definitely need for your home is this one by InSinkErator. Coming from a company with a rather impressive track record in the disposal industry, trust this product to be the perfect fit for your family, regardless of the size. An efficient garbage disposal should be able to at minimum, ensure you don't get food particles clogging your sink every now and then, and the InSinkErator Garbage Disposal, Badger 5 1/2 HP is built to ensure that and so much more, with its exciting features.
Key among them is a high performance ½ horsepower dura-drive motor that guarantees the device grinds efficiently and fast. It has a 26 ounce spacious chamber for grinding, giving you more room for your waste. You can easily connect your dishwasher to this product, as it has an inlet connection that can be easily connected for high performance. It also offers a sleek, compact design that makes it an easy fit with your sink, and is quick to install too. The InSinkErator Badger product has an added insulation to keep noise at the barest minimum whilst ensuring your home remains relatively quiet while you operate it. 
Key Features:
High performance device, fitted with ½ horsepower motor for fast grinding
Sleek, compact, lightweight, easy to install, can fit under sinks easily
Durable, made of high quality stainless steel
Has a 26 ounce spacious chamber for more waste
Specification:
Brand

InSinkErator

Model

Badger 5

Weight

13.7 Pounds
Moen GXS75C GX Series 3/4 Horsepower Garbage Disposal
The Moen GXS75C GX Series 3/4 Horsepower Garbage Disposal is a popular product we recommend for your home, especially if you have a big family size and you prefer cooking most often. You can rest assured this product would add to your neat and tidy kitchen, saving you extra cleaning or plumbing efforts. Famed for producing quality bathroom and kitchen products with great customer reviews and overall client satisfaction, Moen's track record is second to none. This GX Series ¾ Horsepower garbage disposal is packed with unique features to just get the job done, featuring a sleek, compact design made of premium stainless steel, weighing a little over 7 pounds.
If you are a DIY enthusiast, you will most likely not need a plumber to install this device as it is pretty easy to set up and use. Its power and speed is just what you need for a continuous grind. It has ¾ horsepower magnet motor which spins at 2700 RPM, ensuring quick and efficient waste grind. You don't have to worry about jamming in the chamber as this device is built to avoid that as well. Another feature you will find useful is its sound shield system, producing less noise while you grind your waste. Our guide to the best carpet cleaners features more amazing products to help you keep your home spotless.
Key Features:
High performance ¾ Horsepower motor, grinds at 2,700 RPM, reduces jamming
Produced stainless steel, built to last
Has noise-reducing sound shield
Sleek design, compact and easy to install, comes with a removable power cord
Specification:
Brand

Moen

Model

GXS75C

Weight

7.75 Pounds
InSinkErator Evolution Excel 1.0 HP Garbage Disposal
One of the best garbage disposals you can find on the market is this one from InSinkErator. Talk of a super quality, easy to install device built for optimum performance, ensuring your waste gets ground without any complications. Call it the heavyweight waste slayer, the InSinkErator Garbage Disposal operates at 1 horsepower, quite higher and faster than many other waste disposals on the market today.
It has a multi-grind technology that food particles that may not be fully grinded after a single use do not survive to later cause unwanted clogging of your drainage and sewage system. Another key feature this waste disposal boasts of is that it does not create noise like other peer products do. InSinkErator has also included a SoundSeal Technology insulation in this amazing product, with your ultimate satisfaction in mind.
Key Features:
Made of quality stainless steel
Ensures noiseless grinding with SoundSeal Technology, has spacious grind chamber (40 oz)
Operates at 1 horsepower, with a Dura-Drive high performance motor and 3 grind stages
Has reverse grind feature and Jam-Sensor to detect sewage jam
Specification:
Brand

InSinkErator

Model

EXCELCORD

Weight

20 Pounds
Waste King L-1001 1/2 HP Garbage Disposal
If you are looking to get a high quality, less expensive yet durable waste disposal for your small-sized family, we recommend the Waste King L-1001 Garbage Disposal 1/2 HP. Much like its peers, this waste disposal is a super-efficient, no-nonsense grinder and a perfect fit for your lovely kitchen, with a ¾ horsepower motor and steel grind ring and impellers for grinding waste completely. If you have a septic system in your home, then this waste disposal is exactly what you need, as it works seamlessly with septic tanks as well. An added feature of this product is a sink stopper and a splash guard to prevent other utensils from falling into the chamber and to aid cleaning of the device respectively.  Not a fan of noisy machines? Well you would love this kitchen gadget.
Key Features:
High performance grinder, ½ horsepower, 2600 rpm with continuous feed mechanism
Quick and easy install for kitchen stool, has EZ Mount and works well with Septic tanks
Non-corrosive, spacious grind chamber
Fitted with splash guard and sink stopper
Specification:
Brand

Waste King

Model

L-1001

Weight

7.5 Pounds
InSinkErator Essential XTR 3/4 HP Household Garbage Disposer
InSinkErator's line of garbage disposals are popular on the market, especially the InSinkErator Essential XTR 3/4 HP Household Garbage Disposer. Coming from a trusted home appliances brand, you can be sure this garbage disposal to have all the qualities and exciting features that make a waste disposal one of the most important devices for any home. Aside having a sturdy design and easy to install, the XTR is able to grind food waste very fast, propelled by an in built ¾ horsepower motor and a continuous feeding system to ensure you can grind whilst still adding waste into its chamber. Unlike may similar products, the InsinkErator XTR's exterior is made of nickel; effectively complementing the stainless steel chamber for a durable, long-serving companion for your small sized family.
Key Features:
Grinds various forms of waste very fast, runs at ¾ horsepower at two levels
Nickel build, strong and made to last
Noiseless grinding with sound control technology
Environmentally friendly, uses less electric power
Specification:
Brand

InSinkErator

Model

Essential XTR

Weight

19 Pounds
InSinkErator Evolution Septic Assist Garbage Disposal
If your home has a septic system and you need a quality garbage disposal that works seamlessly with it, then the InSinkErator Garbage Disposal, Evolution Septic Assist should be one of the first on your shopping list. Designed especially for septic systems, this product joins the family of InSinkErator's functional waste disposals customized for your ideal home. It is one of the safest and top performing waste disposals you will find, with a Bio-Charge mechanism that injects active enzymes into your septic tank to keep it running at every use of the device. It works to decrease clogging in your sewage system by converting grounded waste into liquid, making it easy to be disposed into your septic system.
Like other quality products within the InSinkErator family, this disposal operates at ¾ horsepower, using a continuous feed and magnetic motor to grind all waste at a speed of 1725 rpm, and at two grinding stages. Its high performance grinding system is able to handle complex waste like bones and other hard food waste materials. If you have a large family size, you will definitely need this garbage disposal for your home. It has an easy install feature for quick installation. Another feature you would love about this device is that it functions relatively quietly compared to most garbage disposals you will find out there, so you won't have to worry about dealing with a noisy device in your kitchen! Be sure to also check out our guide to the best upright vacuum cleaner for more useful products for your home.
Key Features:
Ideal for septic systems, has a Bio-Injection mechanism for grinding complex waste
Best for a large family size, works efficiently with a continuous feed system
Runs at ¾ horsepower, grinds at 1725 RPM
Produces less noise and vibration
Specification:
Brand

InSinkErator

Model

74032

Weight

22.6 Pounds
General Electric GFC320V Large Capacity Continuous Feed Disposal
Here's another quality garbage disposal you can trust, from a brand a household name in quality. Having a garbage disposal that is not able to handle your family's waste can be hard to deal with, especially when waste material often clogs in the system or causes jam often. That is why you need one that can do the simple task of grinding waste easily for your small-sized family.
The General Electric GFC320V Continuous Feed Disposal, Large capacity, 1/3 horsepower is a great option for smaller families. It works efficiently at 1/3 horsepower, combining a continuous feed system with a non-corrosive grinding chamber, a two-stage cutting system, and a 2500 rpm grinder to produce a powerful grind that just gets the job done. It has a sleek, compact design, build to last, and really easy to install. Weighing just a little over 8 pounds and measuring 5 by 5 by 13 inches, this disposal has a really cool size and fits under any sink easily.
Key Features:
High performance, powerful device with 1/3 Hp
Grinds waste completely with a strong induction motor grinding at 2500rpm
Easy to install under any sink
Grinding chamber made of high grade stainless steel, made to resist jams and clogs.
Specification:
Brand

General Electric

Model

GFC320V

Weight

8.9 Pounds
Waste Maid 58 Economy Food Waste Disposer
If you are looking for a quality waste disposal that would not cost so much, then the Waste Maid 58 Economy Food Waste Disposer is highly recommended. For an economy waste disposer it works pretty well, and is quite cute compared to similar products, weighing just about 9lbs and measuring 14 inches high and 4.8 wide. One feature you will find exciting about this device is its intolerance to bacteria, using an antimicrobial bio shield protection to prevent bacterial growth in your chamber even if you have let over food scraps in the grinding chamber.
It runs at ½ horsepower and grinds at 2600 rpm, and is a good fit for you if you are looking for a device that runs quietly. It produced less odor with its anti-microbial system, so you needn't worry about your kitchen having lingering odor after every use. It has a sound seal technology that controls the noise it makes whilst working. It is safe for the family and a great device just for you.
Key Features:
High performance economy model, runs at ½ Horsepower
Easy to install and clean, grinding chamber fitted with stainless steel
Operates quietly, has antimicrobial protection and odour control mechanism
Comes with a power cord and weighs less compared to similar products
Specification:
Brand

Waste Maid

Model

US-WM-058

Weight

8.7 Pounds
Garbage Disposal Buying Guide & FAQ
How We Chose Our Selection Of Garbage Disposals
Brand - When it comes to home appliances, getting a good brand that meets all your needs is important. That is why we don't compromise on trusted brands when selecting the best garbage disposals for you. All the brands mentioned earlier are trusted, household names with decades of experience and a track record of producing high quality, widely accepted products for every home. We painstakingly selected these brands because you we trust in their ability to deliver products that are quality and would last a lifetime, and you should too.
Price - Price can be a turn off sometimes, especially when you really need a product but just cannot afford it. Our selection of these garbage disposals was based on relatively good pricing compared to other similar products. These products we have selected guarantees the very best for functions you would need in a garbage disposal at a really good price.
Reviews - The best testimonial you can have for any product is from users and industry professionals. We work with many of them to review these products, ensuring you only get to choose from our list of products which have been attested to by tens of thousands of users allow across the globe. Our review method employs rigorous product testing and interviews from users, to ensure we only put out the best for you to choose from.
Features To Look For In Garbage Disposals
Quality - When looking for a garbage disposal, its quality should be top of your checklist. You must be careful to select a product that is made of a durable material, from a trusted brand and is ideal for your home. A clear understanding of your sewage system and the best disposal for it are essential qualities you would need in a garbage disposal. Be sure to get as much information on the quality of a garbage disposal ideal for you, just like we have done in this article, before deciding on making a purchase.
Power - The grinding power of a garbage disposal is equally as important as the power and the quality. Trust us, you don't want the stress of shelling out good money to purchase a waste disposal that is sleek, yet cannot grind all your waste particles easily, and even causes jam and clogging in your sink! Most garbage disposals out there operate at various speeds and RPMs so get a fair understanding of the power of such a device before you purchase it, so you know you are getting your money's worth.
Noise - A garbage disposal can be typically deafening, especially if it is not fitted with sound insulation mechanisms to make it work quitter. Most of the disposals we have listed are relatively quitter performers so choosing form the list in this article is a good step. However, it is great to know the noise levels of these disposers before making a purchasing decision.
Dimensions - You also need to have a fair knowledge of the size of the product you are intending to buy, so it can fit with your sink easily. When it comes to kitchen space and dimensions, you may want to take measurements of your sink to marry it with a great waste disposal that can fit best.

Garbage Disposal FAQ
Q: What is garbage disposal?
A: Garbage disposals have been around for quite some time now, and are great companions for any home. It is a device that works like a trash can, only it grinds all waste in your sink into smaller particles for easy disposing into your sewage system. Think of it as a device that ensures food waste doesn't get down your drain to cause clogging or jam. It does a great job of grinding all manner of food waste into tinier particles for easy disposal. Most waste disposals, depending on their build and make are designed to save you the trouble of food particles lying in your waste basket after cleaning.
Q: Why should you buy a garbage disposal?
A: A garbage disposal is an essential device for any home and is needed to help avoid clogging of your sewage system, usually caused by solid food waste, starches and fat. You would find a garbage disposal a great tool for your home, especially if you have a large family. There are some sink garbage disposals that are built with extra features that leave your sink cleaner, fresher and odorless. It is a device you definitely need for your home!
Q: How noisy are garbage disposals?
A: A waste disposal is not one of the quietest products for any home. Earlier models were quite noisy and deafening, and were a bother for both homeowners and plumbers alike. However, newer models, like the ones listed in this article have been fitted with sound control technology to reduce the noise it produced to bearable levels. There are even models that are so quiet it is rarely noticeable.
Sign Up Now
GET THE VERY BEST OF GEARHUNGRY STRAIGHT TO YOUR INBOX