Best Disposable Gloves In 2022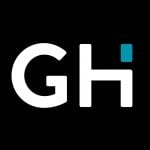 This product guide was written by GearHungry Staff
Last Updated
March 23, 2020
GearHungry Staff
GearHungry Staff posts are a compilation of work by various members of our editorial team. We update old articles regularly to provide you the most current information. You can learn more about our staff
here
.
GearHungry may earn a small commission from affiliate links in this article.
Learn more
Want to prevent the transfer of bacteria or germs? In times such as these, disposable gloves will come in handy to protect your hands and guard against all forms of health hazards. Furthermore, these are a basic necessity in the medical and food industry as with the former; it protects the medical practitioner and patients. At the same time, in the latter, it allows food vendors to handle food without triggering health scares and hazards. With that said, there are different types on the market, and below we have a list of the best disposable gloves that you can buy.
The Best Disposable Glove
AmazonBasics Powder Free Disposable Nitrile Gloves
The best gloves are durable, robust, and comfortable, and this trifecta can be found in the AmazonBasics Powder Free Disposable Nitrile Gloves. These amazing gloves can be used in a number of scenarios, ranging from cooking to treating wounds, and so much more. Further, the construction of these gloves is immaculate with its powder-free quality making it an easy set of gloves to use. Each pack comes with a hundred gloves, which simply means that they can last you for a while. Furthermore, they are easily accessible via a dispensing slot at the top of the box, and as such, you can reach for it with no hassles. Even better, donning the gloves is as easy as ABC. This is all thanks to the textured cuff which enables you to pull them on seamlessly.
That's not all, their nitrile constructions mean that they can protect you from cuts and abrasions, and altogether ensure that you remain safe. However, the durability of these gloves is not only for your protection but for the health and well-being of others around you. No longer do you have to worry about harming others while handling tough kitchen objects or working with sharp tools at the hospital. Apart from cooking and hospital work, these gloves are perfect for so much more, including painting, industrial work, and so on. Lastly, you need not worry about scrubbing them or maintaining them in any way seeing as they are disposable and are made for single use.
Key Features:
Comfortable and easy-to-use design
Constructed with durable and reliable nitrile material
Strong elasticity
Features powder-free interior and inbuilt dispensing slot
Specification:
Brand

AmazonBasics

Model

230204050478-1

Weight

1.06 Pounds
Comfortable to wear
Increased elasticity makes it convenient to pull on
Powder-free and safe to use
They were uncomfortable for some
Some consumers have had sizing issues
The texture is difficult for some people to get used to
AMMEX Medical Blue Disposable Nitrile Gloves
If you are a doctor or medical practitioner, then the AMMEX Medical Blue Nitrile Gloves is an excellent set of gloves specifically designed for you. Made with excellent nitrile material, these durable gloves offer all the required safety and comfort. What's more, it is ergonomically designed for your ease and all-around comfort and you'll see this in the fully textured grip that lets you carry out your duties with relative ease. In addition, the fingertips here are equipped with a micro roughened surface that improves your grip while working and ensures that your hands don't get slippery. Whether you're in the operating room or in the lab, these gloves will do the trick over and over again. 
Additionally, it turns out you're allergic to latex that's fine. You do not worry about these gloves as they are latex and powder-free. All in all, they are entirely safe for use and go a long way to deliver excellent barrier protection from germs and bacteria, ensuring that the people you interact with are equally safe. Longevity is also not a problem with this product as each pack has a hundred gloves with a case containing ten packs. This tallies up to a thousand gloves at your disposal, which is sure to last you for a decent amount of time. Finally, the gloves are FDA approved and are made with the best materials out there to ensure your safety and that of the people around you.
Key Features:
FDA approved
500% elongation capacity
Particularly suitable for medical use
Made of nitrile material
Specification:
Brand

Ammex

Model

APFN44100 BX

Weight

13.6 Ounces
Easy to don and use
100 units per box for longevity
Useful for food processing and preparation
Non-sterile gloves mean you might have an allergic reaction
Some of the gloves are stuck together
Some of the gloves might break while pulling them on
GPX3 Industrial Clear Vinyl Disposable Gloves
Disposable gloves are made from different materials, with each being suited to different tasks. For instance, nitrile gloves are great for medical functions as they have elasticity and durability that make them safer to use. Then you have gloves that are made from vinyl which are great for those in the food industry. Luckily, the GPX3 Industrial Clear Vinyl Gloves has a vinyl construction that makes them perfect for handling food or carrying out kitchen-related duties. These gloves are smooth to the touch and are less likely to irritate your skin compared to some other products on the market. In addition, they are not coated with powder, and as such, after use, there is no residue that could cause contamination.
Furthermore, with these gloves, you can work with food all day long and not have to worry about contaminating the feast you cook up. Apart from that, it can also be used for janitorial duties and are comfortable enough to be worn for long periods without becoming problematic. Moreover, the GPX3 is long-lasting with each box containing 200 gloves and a case carrying as many as 2000 units. Thanks to this handy feature you can rest assured that you don't run out of gloves easily. Even better, the gloves are both loose and smooth, which gives you a lot more flexibility. This is a great quality altogether, especially when it comes to dealing with food. Be sure to also check out our guide to the best face masks.
Key Features:
Comfortable and lightweight design
Complete free from latex and other allergy-prone materials
Constructed with vinyl fiber
3 mil thickness
Specification:
Brand

Ammex

Model

GPX3D48100-BX

Weight

2.05 Pounds
Each case contains 2000 units
Easy to pull on and off
Capable of lasting for a long time
Some people might be allergic to some of the materials
They sometimes have a funny smell
Some consumers have complained of a dip in quality
Hand-E Disposable Black Nitrile Gloves
Sometimes, 3G and 4G thickness are not enough, and you need a pair of gloves that can do some heavy lifting. In times like this, the Hand-E Disposable Black Nitrile Gloves is the product you need. Robust and durable, these gloves offer no problem when you're dealing with heavy-duty tasks at hand. Additionally, the minimalist black design here will appeal to many people. However, good looks are not all these gloves have going. As alluded above, they are quite sturdily constructed; however, that does not stop them from being equally flexible. Made with nitrile material, it's no surprise that they are stretchy and elastic. Don't get it wrong, this, of course, does not mean that they break easily.
Apart from the robust nature and the cool design, the Hand-E gloves are equally equipped with fingers that are textured at the tips to increase the handling of the product. This simply means that you won't suddenly be afflicted with 'butterfingers' once you put these on. Also, the gloves are extremely comfortable and are great to use over long periods. With their all-around thickness and robustness, they are ideal for handling food, dealing with chemicals, working with hair, and so much more. What's more, they aren't coated in powder and leave no residue after use. Available in various sizes with each box containing 200 units, this is clearly one of the best disposable gloves out there. You may also be interested in some of the best trash bags from our list, so be sure to check them out.
Key Features:
Rip and wear-resistant
Made of nitrile fiber
Latex-free
Black stylish and sleek design
Specification:
Brand

Hand-E Touch

Weight

20.5 Pounds
Long-lasting gloves made to endure the long haul
Tough rubber that stronger than others
Capable of stretching and not breaking
Some consumers have had sizing issues
The price might be prohibitive for some
The packaging of the gloves wasn't great for some
X3 Industrial Black Nitrile Gloves
The X3 Industrial Black Nitrile Gloves might not be as thick as the Hand-E gloves, but they are just as comfortable, stylishly designed, and serviceable as any set of gloves available. What's more, they share the 'cool-looking' black design as the last product we looked at, and this shared aesthetic makes it a great option. Besides, it also possesses a textured finish to the fingertips that enable you to grip things a lot easier.
More impressive here is how well the gloves work when wet as they provide the same level of effectiveness in this state. On the safety and convenience side of things, the X3 gloves are latex and powder-free, reducing the possibility of allergic reactions altogether. Not only that, but they are also quite versatile and can be used for a variety of handyman jobs as well as other industrial tasks. That said, they are also quite useful for handling food and form a great barrier between your hands and germs. Altogether, it is available in a variety of sizes meaning that there are a pair of gloves for you out there. And with 100 gloves in each box, you have a set of gloves that are sure to last you a considerable amount of time. Our guide to the best all purpose cleaner spray features some quality products you may like.
Key Features:
Powder-free and latex-free composition
3 mils thickness and 9 inches in length
Stylish and sleek design
Available in different sizes
Specification:
Brand

Ammex

Model

BX346100-BX

Weight

1.6 Ounces
Long-lasting gloves with considerable units in each box
Available in multiple sizes to stem sizing issues
Textured fingertips for better grip
A considerable number of the box was unusable for some
Doesn't handle heavy-duty tasks well
Some customers had sizing issues
Clean Ones 513017 500 Count Disposable Poly Gloves
In terms of sheer number, not many disposable gloves can compete with the Clean Ones 513017 500 Count Disposable Poly Gloves. As mentioned already, each box of this product contains a whopping 500 gloves to use for a variety of tasks ranging from food to janitorial duties. The gloves are made from high-quality polyethylene and are completely devoid of any latex or powder. This all takes the level of safety they offer to a whole new level. More so, the construction of the gloves here also make them uniquely suited for handling food, ensuring that you do not in any way contaminate the meal. As such, you can now make your pies, soups, stews, and so on with ease. Get as messy as you want without actually making a mess of the food and pull the gloves off with ease thanks to the angle-cut cuff.
We've already mentioned that each box contains 500 gloves, which is mightily impressive, but more than this is the fact that the product is sold as a set of two boxes. This simply translated to more gloves for you to work with. What's more, strong seams are another feature that these gloves have in spades, and they ensure that they don't tear off easily. Additionally, the gloves are really long, and they cover your hands thoroughly. You may also be interested in some of the best work gloves from our list, so check them out.
Key Features:
Manufactured with high-density polyethylene
Angle-cut cuffs make them easy to pull on/off
Two boxes each with 500 gloves
Ideal for handling and preparing food
Specification:
Brand

Clean Ones

Model

513014

Weight

1.95 Pounds
Strong seams for greater security
Latex and powder-free gloves
Embossed surface for better handling
Ergonomic design
The gloves were way too large for some users
Can only handle light tasks
They could fall off easily while in use
Ammex Gloveworks HD Industrial Green Nitrile Gloves
Nitrile constructed gloves are some of the most powerful ones out there, and you can't speak about strong gloves without mentioning the Ammex Gloveworks HD Industrial Green Nitrile Gloves. These gloves are made using 8 mils. Thick nitrile that makes it uniquely suited for the most heavy-duty job descriptions available. Not only that, but the gloves are also well-textured, making it easy to grip objects and work smoothly. Also, the glove cuffs are perfect for easy access, as such, pulling on and taking off the gloves is extremely convenient. Add to that the inherent elasticity that comes with nitrile gloves, and you have one of the best disposable gloves on the market.
While latex is really strong, nitrile gloves are generally safer and are less likely to irritate those with sensitive skin. As for application, the gloves are perfect for several tasks, including mechanical work, cleaning, cooking, and so on. Furthermore, the additional strength and durability of these gloves mean that they can typically be worn for longer than other ones before disposal. That's not all; the comfortable inner layer is reverse textured, allowing for air to circulate. This means that not only can you wear these gloves for a long time, but your hands will remain comfortable the whole time. Our guide to the best wet wipes from our list features more quality products you may be interested in, so check them out.
Key Features:
8 mil. thick gloves for heavy-duty tasks
Thickness enables you to wear the gloves for longer
The reverse texture on the inside increases ventilation
Latex and powder-free
Specification:
Brand

Ammex

Model

GWGN46100

Weight

23.6 Pounds
Ideal for a variety of tasks
Textured surface ensured easier grip
Available in medium, large and x-large
They tear a little too easily
Some users found the gloves too short
Not every pair in the package is good
GlovePlus Industrial Blue Vinyl Gloves
Vinyl gloves are usually transparent; however, the GlovePlus Industrial Blue Vinyl Gloves do something a little different. The blue hue that accompanies each glove is an excellent style choice that will endear it to some and the use of vinyl here also means that the gloves are incredibly smooth and comfortable to wear. Also, while they are less elastic than nitrile or latex gloves, they don't pose a danger to you while you use them. Furthermore, the absence of latex and powder means that the gloves are safe and leave no residue after use. On top of that, the cuff is ergonomically designed and is incredibly easy to pull the gloves on and off.
Apart from that, the loose fit of the gloves makes them perfect for those working in the food industry, as such, it is an amazing tool for handling food. Lastly, the 4-mil vinyl construction also acts as a useful barrier between you, germs, and bacteria and also has a lesser chance of contaminating whatever food you handle while wearing these. For all the situations when you don't have these gloves, be sure to use a quality hand sanitizer.
Key Features:
Excellent blue design that's aesthetically pleasing
Each pack contains 100 gloves
Each case has as many as 1000 gloves
The protective barrier between you and bacteria
Specification:
Brand

GlovePlus

Model

IVBPF44100-BX

Weight

1.15 Pounds
Useful for those in the food industry
Loose-fit makes it flexible and comfortable
Ergonomically designed cuff for easy access
A bit too brittle for some
It isn't suitable for home healthcare
Takes too long to don
AmazonCommercial Nitrile Gloves
As we have established earlier, nitrile is perhaps the most durable and safest material that can be fashioned into gloves. That said, even in the world of nitrile gloves, some stand above others, and that is the case with the AmazonCommercial Nitrile Gloves. The nitrile construction here makes for a very durable pair of gloves. As a result, they hold up really well against abrasions. They also don't tear easily, meaning that you can use go about your business and have no worries whatsoever. Besides their excellent durability, these gloves are also extremely flexible, which gives you the freedom to move and work as you see fit. Furthermore, they can be used in a variety of scenarios, and each task is handled with grace and ease.
To aid in the ease of carrying out tasks, the gloves feature textured surfaces that enable you to grip objects without stress. On top of that, the gloves still retain their integrity even when wet, and they carry out their tasks just as effectively as when they are dry. Your safety and that of the people around you is of the utmost priority, which is why this product is completely powder-free. What this means is that you are not at risk of contaminating anything while using these gloves. Available in 10 boxes of 100 units each, this will last you for quite a while. You may also be interested in some of the best dishwasher pods from our list, so check them out.
Key Features:
Ten boxes of 100 units each
Durable nitrile construction makes it a safe bet
Powder-free to prevent contamination
Useful for a variety of tasks and jobs
Specification:
Brand

AmazonCommercial

Model

32306BK240R3

Weight

0.16 Ounces
Attractive black design
Textured palms make gripping easier
Resistant to abrasions, and punctures
Some consumers have complained of sizing issues
Some people might not appreciate the smell
A bit too thin for some tasks
Safeguard Nitrile Disposable Gloves
The Safeguard Nitrile Disposable Gloves protect your hands from harmful substances that could lead to health hazards. These nitrile gloves are robustly constructed to ensure that you are not a menace to yourself or anyone else. Moreover, they can be used for different applications, ranging from healthcare to food, gardening, and even cleaning. And thanks to the dispenser slot located at the top of each pack, the gloves are very easy to reach and access. On top of that, latex and powder are nowhere to be found here. This goes a long way to ensure that you don't succumb to allergies or contaminate anything you work with. Additionally, the fingers are textured and contoured, allowing for a firmer grip. This excellent grip remains even when the glove is wet, meaning that this is a product for all occasions.
Also, the elasticity of the gloves is quite impressive, as it allows you to move flexibly while maintaining a snug fit. More than that, it equally doesn't break easily even after stretching the elastic band. This means that once you purchase the Safeguard gloves, you are privy to a tough accessory that is highly unlikely to break, tear, or puncture easily. As mentioned above, these are made with the highest quality of materials available and are compliant with CFR 177.2600, and so, they are incredibly safe to use by everyone.
Key Features:
Textured fingertips allow for a firmer grip
Made in compliance with CFR 177.2600
Easy access thanks to dispensing slot
Each box contains 100 gloves
Specification:
Brand

Safeguard

Model

H&PC-72370

Weight

12 Ounces
They protect your hands from germs and bacteria
Available in a variety of sizes
Thin material that makes mobile phone use possible
Some consumers experienced sizing issues
They are unsuitable for heavy-duty tasks
Some of the gloves are bunched up and challenging to remove from the box
Sign Up Now
GET THE VERY BEST OF GEARHUNGRY STRAIGHT TO YOUR INBOX