Best microSD Cards In 2022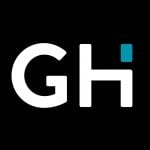 This product guide was written by GearHungry Staff
Last Updated
December 5, 2018
GearHungry Staff
GearHungry Staff posts are a compilation of work by various members of our editorial team. We update old articles regularly to provide you the most current information. You can learn more about our staff
here
.
GearHungry may earn a small commission from affiliate links in this article.
Learn more
Kids today don't know how good they have it. Back in our day, if you wanted to store a whole summer's worth of pictures and video – with room to spare for your favorite tunes – you'd need four cell phones, an MP3 player and a camcorder. Even then, that might not be enough. But enough drifting dangerously close to the Abe Simpson Old Man Yells at Cloud meme, let's instead appreciate the marvels of device storage. We've had the pleasure of watch floppy disk evolve into CD, to flash drives, to SD cards and now the best microSD cards, which can hold days' worth of information you may not look at again, but at least you know it's there.
With us able to make new memories every day, we need these accessories to ensure we remember every single moment. Every hilarious quip, every embarrassing situation, and every bizarre occurrence that has to be recorded to be believed. Whether you take photos, videos, or stockpile tunes, a microSD card is essential, so enhance your life with one of these we've picked out just for you.
The Best microSD Card
Samsung 32GB MicroSD EVO Select Memory Card
A great inclusive option for the best microSD cards is this Samsung MicroSD EVO Select. At 32GB, it offers substantial storage for your tablet, smartphone, and travel camera, giving you the right amount of space needed to keep up to date with the latest apps, and not worry about low storage space, at least not for a while, anyway.
As a Class 10 card, it guarantees read speeds of at least 10MB/s, and Samsung boats an optimum speed as high as 95MB/s, speeding up your data transfer activities and giving you a chance to move on quickly. For versatile storage and transfer options, it also comes with a full-size SD Adapter, adding an extra level of data protection with its durable design and construction.
Key Features:
Up to 95MB/s and 20MB/s read-write speed
High performance for HD video and high-resolution photographs
Compatible with smartphones, tablets, action cameras, DSLRs and more
10-year limited warranty
Specification:
Brand

Samsung

Model

MB-ME32GA/AM

Weight

0.16 ounces
SanDisk Extreme 64GB microSDXC Card
Ideal for Android smartphones and tablets, this SanDisk 64GB microSDXC is a next level storage device acting as much more than a mere memory card. On top of the fast read/write speeds, it comes with built-in data protection in the form of the RescuePRO Recovery Software. We all know how devastating it can be to lose all your data without warning, nor doing anything wrong – it's devastating when you have done something wrong, but at least you can place the blame somewhere – so this offers peace of mind you may never have had with an SD card before.
Besides this, the SanDisk Memory Zone gives you easy file organization, which is great news for those who take more pictures than they can keep up with. To sweeten the deal, it supports 4K recording and comes with a lifetime warranty, so there's (pretty much) no limit to what you can record and store. For more great products like this, check out our guide to the best USB flash drives.
Key Features:
Up to 90MB/s and 60MB/s read/write speeds
SanDisk Memory Zone provides easy file organization
Rescue pro Recovery Software
Lifetime warranty
Specification:
Brand

SanDisk

Model

SDSQXVF-064G-GN6MA

Weight

3.2 ounces
PNY Elite 512GB MicroSD Card
We suppose sometimes it really is about size, and some may consider this PNY Elite 512GB MicroSD Card the undisputed king of memory cards. With the capacity to store over 80 hours of video recording and more pictures than most take in their lifetime, this is a card perfect for those who want or need to record all day, every day.
It's compatible with every device you could think of, including dash cams and drones, giving you the tools you need to capture crisp, clear images, and the included SD Adapter makes it possible to mount on cameras. The 4-Proof Technology protects it from wear and tear, and any other potential damage. Whether you're an SD expert or average dude on the street, there's nothing you can't love about this card.
Key Features:
Provides over 80 hours of HD video recording and up to 100,000 pictures
Up to 90MB/s transfer speeds
Compatible with smartphones, tablets, drones, and dash cams
4-Proof Technology withstands everyday wear and tear
Specification:
Brand

PNY

Model

P-SDU512U190EL-GE

Weight

0.16 ounces
Kingston Digital 64GB Class 10 MicroSD Memory Card
The Kingston Digital 64GB MicroSD strikes us as a familiar product we feel we've seen in every electronics store and supermarket ever ventured into. Though it doesn't boast as high of a capacity as the PNY Elite, it's still an excellent card to consider for ordinary storage boosting for your gadgets.
As a Class 10 card, it guarantees transfer speeds of at least 10MB/s but is sure to go much faster. It's also compatible with microSDXC devices and offers versatility when slotted into the provided adapter. Whether you need it for your smartphone, tablet, or camera, it's reliable and comes with a lifetime warranty with free technical support to get you out of any sticky situations.
Key Features:
Up to 30MB/s transfer speeds
Compatible with microSDXC devices
Versatile when used with an adapter
Lifetime warranty with free technical support
Specification:
Brand

Kingston

Model

SDCX10/64GB

Weight

0.32 ounces
SanDisk 64GB High Endurance Video Monitoring Card
If you've got a dashcam or home security camera, then this is the card you need to invest in. Marketed based on its high endurance and quality image recording, you'll always see who was at fault for that fender bender, and who's responsible for stomping on the flower bed. It can record up to 10,000 hours – that's 416.6 days – of HD video, so you can set and forget until your next birthday rolls around.
For peace of mind, SanDisk 64GB High Endurance Video Monitoring Card has been tested rigorously in wet, dry, cold, warm, and unpredictable environments to ensure it withstands whatever Mother Nature throws at it, keeping your information secure and saved, and should anything happen, there's always that 2-Year warranty to ease the pain.
Key Features:
Up to 20MB/s read and write speed
Up to 10,000 hours of HD video recording
Ideal for dash cams and home security cameras
2-Year limited warranty
Specification:
Brand

SanDisk

Model

SDSDQQ-064G-G46A

Weight

0.16 ounces
Samsung 128gb Evo Plus Class 10 Microsd
Our second Samsung EVO Plus pick is this 128GB Class 10 MicroSD card. It comes with top-class read and write speeds – 100MB/s and 90MB/s – as well as all the protections necessary to ensure long life and durability. What's most appealing, though, is the ease in which it can handle 4K recording, perhaps more so than any other card we've selected.
This is great news for fans of action and trail cameras (it's compatible with GoPro Hero 5 and above), and those who love to capture the moment, even to the disdain of your buddies. The SD Adapter makes it easy to transfer to a computer, and as for the 10-Year warranty, well that's just a bonus that's always nice to see. Make sure you also check our guide to the best SD card readers.
Key Features:
Read and write speeds of up to 100MB/s and 90MB/s
4-Proof protection to withstand variety of environments
Capable of recording 4K video and compatible with GoPro 5 and above
10-Year limited warranty
Specification:
Brand

Samsung

Model

MB-MC128GA/EU

Weight

0.16 ounces
SanDisk 64GB microSDXC for Nintendo Switch
Nintendo Switch owners look no further than right here. If you're frustrated that you're running out of space for your games we've got the solution. This SanDisk 64GB microSDXC is specifically designed and licensed for the Switch and is the cure to all your gameless ailments. You may have been burned before by microSD cards claiming to boost storage space, only to fail as soon as you slot them in.
This is not an issue with this card, adding 64GB (or a little less, because system files and whatnot) to your console, giving you the chance to download that game you've had your eye on but not the storage space. You can use it in other devices, too, but for the best results, the Switch is the most compatible console, which makes it a perfect gift for gamers.
Key Features:
Transfer rates up to 100MB/s
Fully licensed by Nintendo for Switch system
Instantly add 64GB to your console memory
Lifetime limited warranty
Specification:
Brand

SanDisk

Model

SDSQXAT-064G-GN6ZA

Weight

0.16 ounces
Gigastone 128GB MicroSD Class 10 Card
Our final microSD card is the Gigastone 128GB Class 10 which brings a wide variety of compatibility right to you. It can work with dashcams, consoles, smartphones, action cameras, and anything else that accepts a microSD.
With a read speed of 95MB/s, it's a highly reliable little card and is suitable for an array of applications including general files, photos, and high definition videos. If you're sick of grainy images, unclear details, and overall poor quality, this could be the solution. It comes with a 5-Year warranty, and SD adapter included.
Key Features:
Up to 95MB/s read speed
Variety of suitable applications including files, photos, and high definition videos
Compatible with range of devices
5-Year warranty
Specification:
Brand

Gigastone

Model

GS-2IN1600x128GB-E

Weight

0.48 ounces
SanDisk 512GB Extreme microSDXC UHS-I Memory Card with Adapter
With 512GB of space, SanDisk Extreme microSDXC UHS-I Memory Card with Adapter is the perfect tool for data-rich media like video. If you're shooting in 4K, you'll still fill it relatively quickly but nowhere nearly as quick as the small capacity micro SD cards that dominate the market. To ensure this card is capable of working with 4K, it provides read speeds of up to 160MB/s and write speeds of up to 90 MB/s. It's also rated A2 for faster loading and in-app performance. Basically, it's designed for 4K cameras. 
Of course, when you're carrying around that amount of data, you need to know that the micro SD card itself is tough enough. Fortunately, this is one of the most robust designs on the market. It's weatherproof, waterproof, shockproof, and x-ray proof. In short, it can stand up to anything you throw at it. And if it doesn't, it's protected by a manufacturer's lifetime warranty. 
Key Features:
Read speeds – up to 160MB/s 
Write speeds – up to 90MB/s 
4K UHD ready 
A2 rated for faster loading 
Ultra-tough design 
Manufacturer's lifetime warranty 
Specification:
Brand

SanDisk

Model

SDSQXA1-512G-GN6MA

Weight

0.16 ounces
MicroSD Card Buying Guide
How We Chose Our Selection of microSD Cards
Brand - First, we look at the brand. You know a few of these on the list - mainly SanDisk, Samsung, and Kingston, but it doesn't end there. Like any industry, there are always a few diamonds hiding in the rough, and we've found some of those which stand comfortably beside the big boy as they've always belonged.
Reviews - We believe the average review is a veritable goldmine of information covering the good, the bad, the unusual, and the essential insights we need to help us make our selection. For something as prominent as microSD cards we needed the very best of the best. If there were reports of corruption, it was out. If it transferred slowly, it was out. We have high standards with microSD cards, and if it didn't make the cut, well that's too bad.
Price - Just because they are small memory cards doesn't mean you should avoid paying an acceptable price for them. Don't listen when your dad says they're just a bit of plastic, these little cards can hold your entire life on them. Unlike most lists where we try to avoid finding anything too expensive, this time we steered well clear of anything too cheap, as this could end in corrupt data and a lot of tears.
Some microSD cards are pricier than what you'd like to pay but they come with a large enough capacity to justify it and we believe we've found a great range of sizes and prices for everyone.
Features To Look For In microSD Card
It's not just about the price or of the microSD you need to consider. Here are the extra features that will help you decide which microSD card is the right one for you.
Storage Size - The more storage the better right? Well, kind of. While it's true that large capacity microSD cards will maximize your storage options, such as have somewhere for movies, TV shows, music, and your own videos, this isn't always viable.
There are devices which will only accept up to a certain size microSD. This includes smartphones, tablets, action cameras, and dash cams. Before purchasing your microSD card, double check with the device you're intending to mount it in, otherwise, you could end up with poor or non-existent footage, and miss capturing those awesome moments.
Transfer Speed - Everyone hates waiting around for files to transfer. In fact, if we could measure how long we've waited in our lifetimes for files to copy from one device for another we'd probably have to take stock and reconsider our lives altogether. MicroSD cards operate at several speeds, ranging from at least 2MB/s to 150MB/s.
If you're transferring small files like music and pictures, it may not be too much of a concern how quick the transfer is - aside from saving you time in doing things - however, for larger files like videos, faster transfer speeds means a more efficient day, and the quicker you can transfer 2 hours of 4K video to another device, the sooner you can get one with everything else you need to transfer.
Adapter Card Readers - Adapter card readers look exactly like the original SD cards of yore only now they have a small slot in the base for you to slide the microSD card into it. From here, it works exactly like the traditional SD card and gives you the ability to access files directly, even if you don't have a microSD card reader built into your device.
Most modern laptops and PCs will have an adapter card slot, but if they don't, then there's little need for you to find a microSD kit with an adapter. You can always connect to your device via USB. The Adapter Card makes it easier to transport and store your microSD if you're not using it, though, so this decision is completely up to you.
SDHC - The HC stands for high capacity and relates to any SD card which meets the new SD card 2.0 specification. Ranging from 4GB to 32GB, these are the typical SD cards you've used for the last few years. They look exactly like original microSD cards, but are more reliable, contain higher capacities, and quicker transfer speeds. Even if you haven't upgraded your microSD in a while (until you finish reading this article that is), you likely have one in at least device at home.
But technology moves quickly, often much quicker than the average dude can keep up with, and so it's likely you will need the next version up in microSD cards. This leads us to…
SDXC - Released in 2010 - wow, doesn't that feel long ago? - the SDXC cards can store vast files such as HD and 4K video without the risks of corruption or frame skipping as you may encounter with less powerful cards. They begin at 64GB and can be as large as 2TB, all on something the same size as a fingernail which is super neat, no?
Micro SD Card FAQ
Q: What do the different classes of SD cards mean?
A: It's not some awful, antiquated system that determines who can use which microSD card, but the class rating has helped standardize speed ratings for cards. These classes range from Class 2 to Class 10, graduating by two each time (so there's no Class 1, Class 3, Class 5, etc.).
The Class Rating on your microSD shows the minimum write speeds, meaning at the very least you can transfer data at that specified speed.
Class 2 2MB/s
Class 4 4MB/s
Class 6 6MB/s
Class 8 8MB/s
Class 10 10MB/s
Easy right? Remember, these are the minimum write speeds, so it's possible your microSD card could achieve much more than this. Some cards boast write speeds up to 150MB/s, which is quicker than we can even think.
These are just basic speed classes though. SD cards of today are registered as UHS Class, which stands for Ultra High Speed. Divided into two classes - UHS Speed Class 1 and UHS Speed Class 3, they provide a minimum write speed of 10MB/s and 30MB/s.
Q: Can an SDHC reader read SDXC?
A: SDXC cards are backward compatible, so a reader that works with SDHC cards will also work with SDXC cards. However, this does not work the other way around, and you cannot use an SDXC reader with an SDHC card unless you have sufficient software to support this difference.
Q: Will microSD cards fit all phones?
A: It will fit all modern phones except those without expandable storage, such as the Google Pixel and any iPhone due to their large internal memory and dependence on cloud storage. But just because it will fit in all phones doesn't mean your phone will recognize the card. Some cards have a limit on the amount of expandable storage, so (as we mentioned above) you should check it is compatible with your device before buying it.
Sources
Sign Up Now
GET THE VERY BEST OF GEARHUNGRY STRAIGHT TO YOUR INBOX