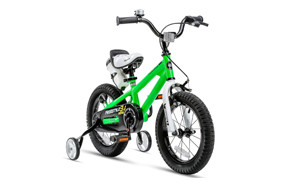 RoyalBaby BMX Freestyle Kid's Bike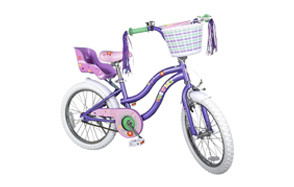 COEWSKE Kid's Bike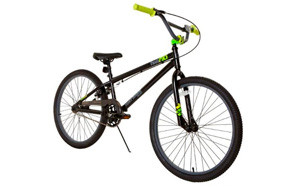 TONY HAWK BMX Freestyle Kid's Bike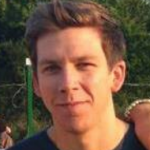 Cycles are fun! Especially those designed for children. It's always a joy to watch your little one riding along with their extremely colorful bicycle, along with a few trusted companions trailing along right behind him. Getting the best bicycle for your child may seem like a simple thing to do, but it isn't. Before purchase, there are many things to research into and countless factors to consider, to ensure that your child enjoys his or her bike to the fullest. This is even more crucial when purchasing bicycles that can easily be upgraded as your child grows. That being said we've compiled a list of some of the best kid's bikes that are pleasant to the eye, affordable and can be improved; just for you.
The Best Kid's Bike
Kid's Bike Buying Guide & FAQs
Factors to Consider When Buying Your Child A Bike
There's no doubt that kids love bikes. Bicycles have been responsible for many memories made during a child's developmental stages, and many parents get excited at the thought of their little one riding around their home, even when it's only been three months into the pregnancy!
Many elements go into the selection of a bicycle for your child. It may be a stressful process, but you have to make sure that whichever cycle you chose is safe to use, provides you value for your money and is also exciting to your little one. Below, we write about some factors you must take into consideration when searching for good kids bikes.
Weight - Imagine how difficult riding a heavy bike will be? Now imagine that from a child's perspective. If a bike is more than half of the importance of your child, riding and maneuvering will be extremely difficult, and this may even deter your child from learning how to ride.
Balance - Your child must be able to stay on the bike long enough to move it. This means that the balls of both feet must touch the ground when they're seated, and the handlebars must be within easy reach when it's time to stop the bike.
Wheel Size - The wheel size of bicycle determines the terrain on which it is safest to ride and how stable the bike will be for your child. Knowing the available and sizes will help you understand what's best for your child regarding the use of the bike and the nature of your child.
Traction - Traction refers to how good the grip of a bicycle is, mainly when used on slippery roads at high speed. Consider the nature of the terrain most likely to be taken with this bike and choose the bicycle accordingly to prevent injury of your child.
Age - Height is important in selecting a cycle for your child, and so is their age. Age can determine the confidence and ability of your child while height cannot thus, it may mislead you while you search amongst the huge range of youth bikes.
Expected Use - Does your kid love play it safe by riding on your neighborhood sidewalks? Or does she love to explore different off-road routes? Knowing the personality of your child and where they're most likely to use their bikes will help in the choosing of an appropriate type.

Safety Tips When Using Kids Bikes
Always ensure that your ward wears a helmet.
As much as possible, keep your child within vision, and always have a fix kit with you.
Ensure that upon purchase, all parts of the cycle are fixed correctly and that it's in good working condition.
Encourage your child to use their bike on protected bike lanes and bike paths.
Kid's Bike FAQs
Q: What Size Kids Bike Does My Child Need?
A: Bike sizes for kids are determined by the size of the wheels, whereas adult bikes are sized using the bike frame. The wheel sizes for a child bike includes 12, 16, 20 and 24 inches. Depending on how quickly your child grows, the standard bike sizing concerning ages is as follows;
Q: How Old Should A Child Be For Their First Bike?
A: By the age of 4, up to the age of 8 children are believed to have developed sufficient agility and physical coordination, as well as balance, to graduate from the use of a tricycle or training wheels to learning the ropes of an ordinary bicycle.
Q: How Do You Ride A Bike With Gears?
A: Children are ready to ride their bikes with gears only after they have learned how to ride a bike, and they confident while on it. Teach your child the art of changing gears by taking him through the process slowly. Help by lifting the bike such that its back wheels move off the ground. Then ask your child to change gears by using the twist-grip shifter after pushing the pedals forward with your hands. Your child will now see the chain move up and down.
Sources
BMX - Wikipedia
Steel - Wikipedia
Mountain Bike - Wikipedia