Best Kid's Bikes in 2022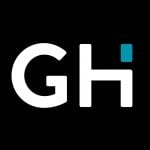 This product guide was written by GearHungry Staff
Last Updated
October 22, 2018
GearHungry Staff
GearHungry Staff posts are a compilation of work by various members of our editorial team. We update old articles regularly to provide you the most current information. You can learn more about our staff
here
.
GearHungry may earn a small commission from affiliate links in this article.
Learn more
Cycles are fun! Especially those designed for children. It's always a joy to watch your little one riding along with their extremely colorful bicycle, along with a few trusted companions trailing along right behind him. Getting the best bicycle for your child may seem like a simple thing to do, but it isn't. Before purchase, there are many things to research into and countless factors to consider, to ensure that your child enjoys his or her bike to the fullest. This is even more crucial when purchasing bicycles that can easily be upgraded as your child grows. That being said we've compiled a list of some of the best kid's bikes that are pleasant to the eye, affordable and can be improved; just for you.
The Best Kid's Bike
RoyalBaby BMX Freestyle Kid's Bike
This first bike on our list of kids bikes for sale is set apart from many others, thanks to its intricate details. The BMX Freestyle bike for kids features the custom RoyalBaby tire tread, stars on the grips and training wheels that are unique visually and extremely functional. The making of such an awesome bike falls back on all its amazing features, in combination with child-friendly and eye-catching colors. These unique features do not come as a surprise seeing that almost every bike manufactured by RoyalBaby exudes high quality, high functionality, and style.
This sporty bike also features a water bottle, bell, a quick release seat post, and training wheels. The adjustable seat is a significant upgrade feature that helps you adjust the seat height as your child grows older. Putting together this bike is as easy as it is to ride! Upon your purchase, the bike is 95% complete and only requires you to install parts such as the saddle, pedals, handlebar, and wheels. With all tools included in the package, fixing the pieces will be done within a considerable amount of time.
Safety is another major priority of RoyalBaby which manifests through the design of their chain guard, which is fully enclosed to protect the fingers of your child. Noise is dampened by their specially designed training wheels, improving the hearing ability of the rider. Lastly, your child's hands are kept firmly on the handle, thanks to the use of flanged grips. With all these fantastic features, this kids cycle is one of the best on the market.
Key Features:
Recommended Ages 2 to 9
Compliant with CPSC and ISO Standards
Adjustable/removable training wheels
Lifetime warranty on frame and fork
Specification:
Brand

Royalbaby

Model

RB14B-6G

Weight

22 pounds
Heavy duty long last training wheels
Quick release seat post
durable and comfortable real bike
Pedals tend to crack
Slightly expensive
Sticker decals may be too much for kids
Schwinn Boys' 12-Inch Grit Kid's Bike
Make way for the newest rider in town, and try to keep up with him as he makes his way around your home at top speed with his new found love, the Schwinn Boys Grit Bike. An ideal kids push bike for beginners, the Schwinn grit bike helps your child learn how to pedal and steer, while its parent push feature steers the bike. It is a complete children's package, as it also features training wheels, cute graphics, and a bell to help your little one announce his impending arrival in grand style. When your child grows into a cycling expert, the parent push handle feature can be taken off to give him total control of his amazing bike. 
Try your best to keep up with your son as he rides up that steep hill during his riding lesson. This bicycle comes with a water bottle handle, as Schwinn knows just how demanding the process of cycling can be. Keep all road grit off your bike with the front, and rear fenders provided in the bike's design, and enjoy the outdoors as a family; Schwinn, you and your little angel.
Key Features:
Recommended Ages is 12
Heavy duty training wheels
12-inch wheels
Enclosed chain guard
Specification:
Brand

Schwinn

Model

S1292TR

Weight

1 pounds
Easy to ride
Impressive design features
Durable and safe
Wrong location of the water bottle holder
Not designed for 12-year-old girls
Low comfort level
When it comes to kid's bikes, accessories are super important. The more accessories it has, the better the bike. It's as simple as that. The COEWSKE Kid's Bike boasts an impressive set of add-ons that will make your kid the talk of the playground. It has a basket up-front to carry around toys and snacks, a seat above the wheels for their favorite doll or teddy, and tassels on the end of each handlebar just to add a bit of extra swag. It comes with front and rear V-brakes that provide plenty of stopping power, 2.125-inch wide knobby air-filled tires, and a fully-enclosed chain guard for safety. It comes around 95% assembled, you just have to attach a couple of things. Plus, it comes with training wheels, a bell, and safety reflectors.
Key Features:
Ages five to ten 
18-inch wheels
2.125-inch wide knobbly air-filled tires
Fully-enclosed chain guard 
Comes 95% assembled
Specification:
Brand

COEWSKE

Model

Little Princess

Weight

28.2 pounds
Bicycles are fun to use only when they're incredibly comfortable for the rider. When the rider is a child, comfort becomes a critical determinant in the selection of cycles. This is why the Paw Patrol Bicycle is listed amongst others; it is a perfectly comfortable bike, suitable for your little one to use around your backyard, or your patio while you water your plants. This children's bicycle is designed with an easy stand over frame that has proven to be a comfortable fit for many young riders around the world.
Stability exists in the form of heavy-duty training wheels, and the foot brake design also endures sure stopping power for your little one. This bike is easily seen as an upgradable bike since its sets can be adjusted to fit the height of your child or the height of any new rider. The bonus 3D number plate is an exciting addition that your child will feel proud of. Make sure you also check our guide to the best balance bikes for more great products like this.
Key Features:
For ages 3 to 4
Heavy duty training wheels for stability
Quick release seat
3 D character number plate
Specification:
Brand

Nickelodeon

Model

R0224KM

Weight

19 pounds
Easy to use
Adjustable seats
Aesthetically appealing
Reflectors must be bought separately
Manual is confusing
Size may be smaller
TONY HAWK Dynacraft Park Series 720 Boys BMX Freestyle Kid's Bike
This stoked design will be loved by all groms everywhere! In recent time, BMX bikes are gradually gaining recognition and preference over other bikes on the market. It, therefore, comes as no surprise that Dynacraft has created a collection of their own, which includes the Tony Hawk Boys BMX bike. This bike is a member of their Park series, and it is one of the best for riders who love to create their stunts or explore new locations outside their backyard. 
The Tony Hawk BMX comes with an excellent build quality and an impressive design for wall rides or box jumps. It overall frame comes with a sleek black seat, bright green hand grips and a see-through chain guard that makes it pleasant to the eye. Your son doesn't have to worry about any protruding parts in the event of a fall, thanks to the U-brake feature; thus, he's less likely to sustain injuries.
Key Features:
Recommended Ages 12+
24-inch Kids Bicycle
Black BMX Frame
Rear U-Brake
Specification:
Brand

TONY HAWK

Model

8153-24ZTJ

Weight

31.1 pounds
Rear U-brake
Black rims and black tires
Solid frame for extra durability
Twenty-four-inch cycle
The cable that connects the rear brake may fail
Faulty Pedals and chain
Low overall quality
Schwinn Boy's Scorch Kid's Bike
Bikes made by Schwinn are designed to fit a child's proportions, and as such, its geometry is seamlessly in sync with a child's body. This redesign is known as the Schwinn Smart Start, and it creates a more comfortable riding experience for your child. This bike is unique. Unlike many children's bikes that are merely shrunken versions of grown-up bikes, the Schwinn Boys Scorch Bike features a lighter frame, smaller grip and pedal positions that are narrower, to match the anatomy of your child.
Schwinn is a Chicago based brand that has been in the cycle making business since 1985 and is known for some of its iconic bikes like the Stingray, Phantom and the Varsity. They provide children with the thrill of riding through their unique designs and intricate detailing systems. From the beginner to a bicycle expert, Schwinn has the perfect product for your child and his friends.
Key Features:
Recommended Ages 4 to 8
Matching seat and handlebar pad
Front and rear coaster brake
Limited lifetime warranty
Specification:
Brand

Schwinn

Model

S1680E

Weight

27 pounds
Features both back and front brakes
Child-oriented design
Designed to look 'mature.'
Heavyweight for younger riders
Too large for weaker riders
Schwinn Elm Girl's Bike for Toddlers and Kids
Schwinn is one of the oldest and biggest bicycle brands in the world. There's a good chance that if you bought a bike 100 years ago, it would have been a Schwinn. Well, in that regard, not much has changed. They're still at the top of their game, making amazing bikes for all ages. This one – the Schwinn Elm Girl's Bike – is an instant classic. Designed for girls aged three to seven years old, it has an awesome teal, purple, and pink color scheme that all girls are guaranteed to love.
The great thing about buying a kid's bike from Schwinn is that they come with SmartStart Technology. This encompasses the whole design of the bike, from a lighter frame, forward-position cranks and pedals, and smaller grips and seats. Everything is designed to make learning to ride a bike easy. Plus, it comes pre-assembled with training wheels, so you can get out riding straight away.
Key Features:
For girls aged three to seven
18-inch wheels 
Teal, purple, & pink color scheme 
SmartStart Technology 
Comes pre-assembled 
Training wheels included 
Integrated basket
Specification:
Brand

Schwinn

Model

S0811BAZ

Weight

31.3 pounds
This RoyalBaby Kids Bike is one of the best looking children's bikes on the market. It's jam-packed with accessories that will make the rider feel like a professional cyclist. From the water bottle holder to the decals on the seat, there are a ton of details that make this kid's bike stand out from the pack. It's aimed at kids aged three to nine years and has 14-inch wheels that provide plenty of room to grow. Of course, this bike is aimed at kids learning to ride a bike, which is why it comes with training wheels, a fully enclosed chain guard, and a rear coaster brake for safety. Plus, if you don't think the bike is quite big enough, they do a few different wheels and frame sizes for larger kids.
Key Features:
Ages three to nine 
14-inch wheels 
Training wheels included 
Fully enclosed training guard 
Multiple braking options
Integrated bottle holder 
Specification:
Brand

RoyalBaby

Model

RB14B-6B

Weight

22 pounds
If you want to teach your kid to ride a bike early, the Schwinn Koen Bike is absolutely ideal. Without pedals, this bike requires some parental assistance. You can just start them at the top of a hill and let them work it out for themselves. It has a handle behind the seat that you can hold on to and let them develop their balance skills without the risk of hurting themselves. Designed for kids aged two to four, it's the bike to buy your kids before their first bike. It's a pre-first-bike bike. Of course, because it's made by Schwinn, every component is super high-quality and it will last a lifetime (not that you'll need it that long). Within two years of riding, they'll be ready to ride on their own.
Key Features:
Parental handle 
For kids aged two to four 
12-inch wheels 
EVA foam tires 
Ball-bearing headset 
Specification:
Brand

Schwinn

Model

S7104AZ

Weight

11.2 pounds
The JOYSTAR Pluto Kids Bike is very similar to the other JOYSTAR bikes we've featured on this list. It has a fully-enclosed chain guard, a safety bell, training wheels, and a reflector. It comes in three different sizes – 12", 14", & 16" – which cover the ages of three to nine. The main difference between this and other JOYSTAR kids bikes is the racing decals on the chain guard. If you want your kid to feel like a bonafide racer, this bike will make it happen. It comes 85% assembled (you will need a bike pump) and it's made from premium steel, so it should last for a very long time.
Key Features:
Available with 12", 14", & 16" wheels 
Fully-enclosed chain guard 
Available in five colors 
Safety bell, reflector, and training wheels
Comes semi-assembled 
Specification:
Brand

JOYSTAR

Model

Pluto

Weight

25 pounds
The JOYSTAR Toten Kids Bike looks like a full-sized BMX. It's definitely one of the coolest looking kid's bikes on this list, so if your kid is style-conscious, this might be the right choice. It's designed for kids aged between two and four, but they make it in a bunch of different sizes for ages up to nine. It comes part assembled, all you have to do is pump up the tires and attach a couple of things (tools are included). For safety, it has a safety bell, a fully-enclosed chain guard, and training wheels that can easily be detached when your child is ready.
Key Features:
Available with 12", 14", & 16" wheels 
Fully-enclosed chain guard 
Available in five colors 
Safety bell, reflector, and training wheels
Comes semi-assembled 
Specification:
Brand

JOYSTAR

Model

Totem

Weight

25 pounds
Kid's Bike Buying Guide & FAQs
Factors to Consider When Buying Your Child A Bike
There's no doubt that kids love bikes. Bicycles have been responsible for many memories made during a child's developmental stages, and many parents get excited at the thought of their little one riding around their home, even when it's only been three months into the pregnancy!
Many elements go into the selection of a bicycle for your child. It may be a stressful process, but you have to make sure that whichever cycle you chose is safe to use, provides you value for your money and is also exciting to your little one. Below, we write about some factors you must take into consideration when searching for good kids bikes.
Weight - Imagine how difficult riding a heavy bike will be? Now imagine that from a child's perspective. If a bike is more than half of the importance of your child, riding and maneuvering will be extremely difficult, and this may even deter your child from learning how to ride.
Balance - Your child must be able to stay on the bike long enough to move it. This means that the balls of both feet must touch the ground when they're seated, and the handlebars must be within easy reach when it's time to stop the bike.
Wheel Size - The wheel size of bicycle determines the terrain on which it is safest to ride and how stable the bike will be for your child. Knowing the available and sizes will help you understand what's best for your child regarding the use of the bike and the nature of your child.
Traction - Traction refers to how good the grip of a bicycle is, mainly when used on slippery roads at high speed. Consider the nature of the terrain most likely to be taken with this bike and choose the bicycle accordingly to prevent injury of your child.
Age - Height is important in selecting a cycle for your child, and so is their age. Age can determine the confidence and ability of your child while height cannot thus, it may mislead you while you search amongst the huge range of youth bikes.
Expected Use - Does your kid love play it safe by riding on your neighborhood sidewalks? Or does she love to explore different off-road routes? Knowing the personality of your child and where they're most likely to use their bikes will help in the choosing of an appropriate type.
Safety Tips When Using Kids Bikes
Always ensure that your ward wears a helmet.
As much as possible, keep your child within vision, and always have a fix kit with you.
Ensure that upon purchase, all parts of the cycle are fixed correctly and that it's in good working condition.
Encourage your child to use their bike on protected bike lanes and bike paths.
Kid's Bike FAQs
Q: What Size Kids Bike Does My Child Need?
A: Bike sizes for kids are determined by the size of the wheels, whereas adult bikes are sized using the bike frame. The wheel sizes for a child bike includes 12, 16, 20 and 24 inches. Depending on how quickly your child grows, the standard bike sizing concerning ages is as follows;
Q: How Old Should A Child Be For Their First Bike?
A: By the age of 4, up to the age of 8 children are believed to have developed sufficient agility and physical coordination, as well as balance, to graduate from the use of a tricycle or training wheels to learning the ropes of an ordinary bicycle.
Q: How Do You Ride A Bike With Gears?
A: Children are ready to ride their bikes with gears only after they have learned how to ride a bike, and they confident while on it. Teach your child the art of changing gears by taking him through the process slowly. Help by lifting the bike such that its back wheels move off the ground. Then ask your child to change gears by using the twist-grip shifter after pushing the pedals forward with your hands. Your child will now see the chain move up and down.
Sources
BMX - Wikipedia
Steel - Wikipedia
Mountain Bike - Wikipedia
Sign Up Now
GET THE VERY BEST OF GEARHUNGRY STRAIGHT TO YOUR INBOX