Best Trampolines For Kids In 2022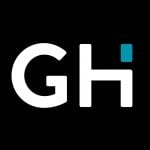 This product guide was written by GearHungry Staff
Last Updated
April 17, 2019
GearHungry Staff
GearHungry Staff posts are a compilation of work by various members of our editorial team. We update old articles regularly to provide you the most current information. You can learn more about our staff
here
.
GearHungry may earn a small commission from affiliate links in this article.
Learn more
Everyone, no matter how much you may not like fun, can't help themselves when a trampoline comes into play. Just like the best water guns and remote control cars, they're a staple of a summer of freedom from school. As a kid, you either had one of your own or you found yourself a new best friend who did, only to ditch them once the weather became unsuitable for such fun (and don't lie to yourself, we all did that). But trampolines are about more than fun, and the best trampolines for kids are the perfect combination of play and development.
Kids trampolines can help promote and encourage balance, they can improve flexibility, and they can help build muscles in the legs and back to help your kid grow up big and strong and athletic. We've collected a fine collection of the best trampolines around for all ages. So, as Homer Simpson would say, TRAMAMPOLINE?!?!?!?! Happy bouncing, guys.
The Best Trampoline For Kids
Little Tikes 3′ Trampoline For Kids








Our top pick of the best trampolines for kids is the Little Tikes 3' Trampoline which you can only find on Amazon and is the perfect entry-level indoor trampoline for your little one. It's suitable for ages 3 to 6 years old, which is the perfect age to inspire a career full of Olympic Gold Medals and vicarious fame all for you. If your toddler is a little too pumped up, it's a great way for them to tire themselves out for you can have a few minutes rest, and its large bouncing area removes many of the concerns parents have over trampolines: that they are unsafe.
The handle bar also keeps the smaller tikes stable, but it may need a slight modification to tighten it to ensure better safety. It's cheap, it's effective, and it's easy to both move and store, so once your kid tires themselves to sleep, you can put it out of the way until they're ready for next time, which will likely be sooner than you think. Make sure you also check our guide to the best telescopes for kids.
Key Features:
Perfect for toddlers to have fun and burn off energy
Large jumping surface plus handle bar ensures stability
Easy to move with lightweight metal and plastic construction
Designed for indoor use
Specification:
Brand

Little Tikes

Model

630354M

Weight

14.3 pounds
Zupapa 66 54 inch Indoor Small Trampoline for Kids

The Zupapa 54-inch Indoor Trampoline is easily one of the best trampolines for kids on the market. It costs quite a bit more than the more basic trampolines on this list, but when you see it in all its glory, you'll know it was money well spent. First off, it's bigger than most kids' trampolines. The jumping surface is 4.5-foot across, making it big enough for two kids at the same time. Plus, it has a huge enclosure net that makes it both safer and more exciting for kids. Another reason we love the Zupapa Indoor Trampoline is that it's so quiet. Because it uses bungee cords instead of springs and has rubber caps on the feet, you can barely hear it at all.
Key Features:
4.5-foot jumping surface
Enclosure net 
Bungee cords instead of springs 
Rubber-capped feet
Max weight limit – 120lbs
Skywalker Trampolines Mini Trampoline For Kids

The Skywalker Trampolines Mini Trampoline with Enclosure Net is not found in a galaxy far, far away, but it comes with a useful 3 year warranty and boasts a variety of cool features to help your kids have fun while also learning at the same time (but they'll enjoy themselves so much they won't even realize it).
Even though it's a small trampoline, you can guarantee a lot of use from it, and your kids will get the chance to use up their energy but also stay safe thanks to the 360-degree enclosure. The bouncing mat has 3 colorful prints to get more out of it than just bouncing, and you can easily transform a simple exercise into a game. It's small enough to fit inside the house, so your kids can enjoy themselves all year-round while also ensuring it need not withstand harsh weather that arrives, seemingly, out of nowhere. For more fun options your kids will love, check out our selection of the best playpens.
Key Features:
Patented enclosure eliminates gaps to ensure safety
360-degree padded handlebar provides stability
Themed Jump and Learn design encourages education while kids play
Ideal for indoor and outdoor activities
LBLA Kids Trampoline For Kids




With an adjustable bar to provide stability for a variety of ages, you could consider the LBLA Kids Trampoline the safest trampoline around. This combines with top-quality construction to prevent wonky parts from too much use (is there such a thing?) and the protective cover is also present to stop your kids banging their heads.
It's easy to assemble but is also just as easy to take down should you need to clear space for parties or entertaining. Even if you need not to disassemble it, the trampoline is compact enough it doesn't take up too much space in the home, anyway. Another great feature is the lack of springs, which does a lot to prevent children from catching their fingers, which we all know can smart more than most other things around the house.
Key Features:
Sturdy construction ensures top-quality safety plus safety handrail for balance
Protective cover prevents banged heads or catching fingers
Easy to assemble and disassemble for easy storage and movement
Adjustable safety bar grows with your child
Specification:
Brand

LBLA

Weight

17.4 pounds
Galt Toys Nursery Trampoline For Kids

The Galt Toys Nursery Trampoline puts the fun in functional (sorry) and is the perfect toddler trampoline for its youngest audience. This kids' indoor trampoline comes with a funny Smiley Turtle that smaller kids will love while also giving them a place to bounce out all their energy just before naptime.
As fun as it is, it's also safe, with the padded cover and easy grip handle combining to deliver confidence your kid won't hurt themselves, regardless of how easily and creatively many kids seem to do this. It's also sturdy and can withstand a couple of toddlers as they bounce it out. For storage, you can remove both the legs and the bar to slide it easily away when playtime is over. Your kids won't be pulling off any backflips on this but at this age (12 months to 5 years) they won't be thinking about that. Our handy guide to the best magic kits features more great products like this.
Key Features:
Padded cover with easy grip handle to ensure stability
Encourages coordination and balance while assisting in growth
Smiley Turtle design is fun for young children
Easy to store with detachable handle and legs
Specification:
Brand

Galt

Model

1004471

Weight

7.72 pounds
Wamkos 2020 Dinosaur Mini Trampoline

Not everyone has the space for a huge 12-foot trampoline in the yard, but that doesn't mean your kids can't enjoy the same bouncing fun. The Wamkos 2020 Dinosaur Mini Trampoline is designed to be used indoors or outdoors and has space for one person at a time. It's very similar, in terms of design, to the exercise trampolines we've featured before on GearHungry. 
The three-foot jumping surface is attached using 30 high-elastic bungee loops, which gives it an impressive maximum load-bearing weight of 220lbs. So, even though this trampoline is clearly designed for children, the whole family can enjoy it. The surface is surrounded by a thick mat with a woodland camo pattern. It also has a handrail covered in 7mm thick foam to make it both comfortable and safe. Everything about this mini trampoline is perfect if you don't have a lot of space – you can use it indoors (thanks to the rubber feet), it's designed for safety, and it looks great.
Key Features:
3-foot jumping surface 
Dinosaur/woodland camo design
Max weight – 220lbs 
Space-saving design 
Padded handrail
Specification:
Brand

Wamkos

Weight

15.7 pounds
ATIVAFIT 36-Inch Folding Trampoline

Next up, we've got the ATIVAFIT 36-Inch Folding Trampoline. This product is another indoor/outdoor miniature trampoline, designed for kids. With a maximum weight limit of 180lbs, it's probably not going to be the first choice for most adults as an exercise trampoline. The main thing we like about this mini trampoline is the protective padding. It covers the springs completely and stops the possibility of a foot slipping underneath. In fact, we'd go so far as to say this is the safest mini trampoline on this list. 
It's also designed to be gentle on your floors. The thick rubber holders on each foot stop it from scratching the surface and also work to reduce noise. We also like the fact that it's been designed to fold away when it's not being used. Every parent knows how busy a house can get when toys are left out all over the place.
Key Features:
3-foot jumping surface 
Available in three colors 
Max weight – 180lbs 
Foldable design 
PVC padded cover 
Safety handrail
Specification:
Brand

ATIVAFIT

Weight

20.7 pounds

As a parent, you're no doubt slightly nervous about buying your kids a trampoline. What happens if they get over-excited and bounce off the side, injuring themselves? We've all seen the videos. Fortunately, the LBLA Kids 55" Trampolines solves that issue. It has an enclosure net that surrounds the trampoline, making it impossible for kids to fly out and injure themselves. That doesn't make this trampoline 100% safe – because nothing can – but it does make it a lot safer. The net is soft to the touch and connects all the way around the jumping surface. It has a small door and is connected by six foam-padded poles. The jumping surface itself is a little bigger than most kid's trampolines as well, meaning they can bounce with their friends. 
Key Features:
55" jumping surface 
Soft-touch enclosure net 
Foam-padded poles
Indoors and outdoor use
Specification:
Brand

LBLA

Weight

23.6 pounds

The ANCHEER Mini Trampoline comes in an oval-shaped design to provide more space and more fun while also – mercifully – saving your kids arguing about whose turn it is to have a go on the trampoline. It's large enough for 2 kids to have a bounce, and it might also accommodate you, too.
If you're concerned about the dangers of too many kids on the bounce, these fears will be eased when seeing the safety bar that looms over to provide stability and something solid to hang onto should a bounce have a little too much power. You can adjust this handle too, but don't tell the kids that, otherwise you might find them practicing their swinging skills only after they've collided with the fine china cabinet, and by then it's too late.
Key Features:
Oval shape design provides enough space for parent and child or 2 children
Detachable folding design is easy to assemble and take down
Heavy duty frame and PP jumping mat with PVC safety cover
Adjustable handle bar with 5 levels to offer stability for all age groups
Specification:
Brand

ANCHEER

Weight

28.5 pounds
Sign Up Now
GET THE VERY BEST OF GEARHUNGRY STRAIGHT TO YOUR INBOX