Best Spin Mops In 2022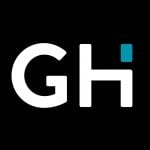 This product guide was written by GearHungry Staff
Last Updated
June 24, 2019
GearHungry Staff
GearHungry Staff posts are a compilation of work by various members of our editorial team. We update old articles regularly to provide you the most current information. You can learn more about our staff
here
.
GearHungry may earn a small commission from affiliate links in this article.
Learn more
Housework. No one likes doing household chores, but they are necessary to keep our homes clean and tidy. One of those chores is mopping the floors. If you've got an old-style mop, you need to wring out all the excess water frequently.
Wringing out the excess water from the mop is tedious and not much fun. If you don't have enough strength, you may not be able to squeeze out adequate water, and that may render your floors being wet and slippery. It also means they'll take longer to dry.
Fortunately, spin mops take care of several of these issues. Firstly, you don't have to get your hands wet and dirty by hand squeezing the mop. More importantly, the spinning basket gets rid of most of the water and the dirt and grime you've picked up off the floor.
The best spin mops will make fast work of mopping your floors so you can move on to more enjoyable activities.
The Best Spin Mop
O-Cedar EasyWring Microfiber Spin Mop
So, you finally got around to mopping your floor, but all that wringing and chaffing is enough to discourage anyone. But, why go through all that when you can use the O-Cedar EasyWring Microfiber Spin Mop. Anyone who's ever handled a traditional mop is undoubtedly fed up with the wringing that accompanies an already stressful chore. Thankfully, this particular spin mop comes with a well-designed mop bucket. The bucket further has an exclusive design that features an in-built wringer. Making it even better is the high-quality foot pedal incorporated into the design to trigger spin wringing.
So, you do not need to touch the mop head to control the level of moisture. In addition, you do not need to put any stress on your knees since bending down is equally off the page. The fact that it's so easy to spin makes it even easier to use, all you need to do is hold the mop loosely. Then push on the foot pedal and wring away. Even with traditional mops, wringing can cause quite a mess. So, to keep the water in the bucket while you spin, the manufacturers added a handy splash guard to the mix. 
Another wonder here is the mop head, for one, it's as flexible as they come. In fact, it's a 360 mop head, as such, you can reach all those pesky spots. Traditional mops are great, but you'd probably sprain something trying to clean the spots that this baby reaches. Even more, the fact that it's triangular, ensures that the mop head can clean corners adequately. You'll like the fact that cleaning the mop head is just as easy as cleaning the floor with it. All you have to do is throw it in the machine and leave the rest to technology.
On a whole other note, no matter how great a mop is, it's useless if it is unsafe for your floors. So, this is one major factor you should look out for. You do not have to worry about that with this option as it works perfectly on hardwood and tile floors. And to keep your carpets always looking perfect, check out our guide to the best carpet cleaners.
Key Features:
Compatible with the easy wring mop refill
Deep-cleaning microfiber
Features splash guard
High-quality foot pedal
Specification:
Brand

O-Cedar

Model

153185

Weight

5.2 Pounds
It does not streak
Easy to assemble and use
The dampness can be customized
It's a bit on the small side
Durability is a concern
Quality control
We can all agree that to win any award, you have to achieve something phenomenal. So, the fact that the Twist and Shout Mop has an award up its sleeve is quite commendable altogether. It just goes to show that it has a whole lot to offer. For the most part, you'll appreciate it's straightforward design. There's no noise when it comes to this device, every single component is a must-have fixture.
As such, you won't find attachments like spinning axis', foot pedals, and the rest. The manufacturers simply offer what you need to make your cleaning experience a lot more streamlined. At this point, you may be clutching your pearls, wondering what kind of spin mop doesn't have a foot pedal. Well, stick around and find out. Some of you may be wary on this one, but this model has been proven to wring mops two times drier than those fancy foot pedal models. Even more, since there's really no attachments, this is probably one of the lightest mop and bucket pairs out there. 
You may be wondering since it doesn't use a foot pedal, what makes it special? Well, for one, it won an award and that speaks for itself. Secondly, this mop practically wrings itself. All you have to do is give the handle a little push. So, you see, you don't actually have to touch the mop head, just mop, and push.
Even more impressive is the length of the handle here. If there's one universal complaint about spin mops, it's the length of the handle. Well, there will be no complaints here as the handle happens to be 54 inches long. Even more, it's equipped with a swivel joint that pivots 180 degrees while rotating a full 360 degrees. As such, you can easily reach under your furniture as well as all those tricky nooks and crannies. Taking it up a notch is the fact that you can clean a range of other areas with this mop. For instance, your cars, walls, and windows are all game as far as this contraption is concerned.
Aiding in the entire cleaning process is the fact that super absorbent microfibers are used here. So, the end result is a streakless, spotless, squeaky clean surface. To make your housework even easier, pick one of the awesome robotic vacuum cleaners from our list.
Key Features:
Great for cleaning windows
Self-wringing mop
Sturdy, yet lightest bucket
Super absorbent microfiber mop head
Specification:
Brand

Twist and Shout

Model

TNSM-B1

Weight

5 Pounds
Features a flexible swivel head
It is easy to use
Offers up speedy mopping
It is not sturdily made
The bucket does not have a pour spout
It does not pick up bigger particles
Hurricane Spin Mop Home Cleaning System
You'll never find a product name that's quite as apt as this one. Not only is this device the hurricane to the dirt on your floors. But the manufacturers are equally referring to the spinning mechanism that wrings out your mop.
The makers of the Hurricane Spin Mop Home Cleaning System are not just about selling you a highly efficient mop. They also believe that you should be able to mop the right way. You see, most people don't actually clean their floors when they mop them. They simply swirl around dirt and bacteria that are clinging to their mops. With this highly intuitive product, you never have to worry about that ever again. The mechanism used here actually spins the dirty, bacteria-infested water away. As such, you're left with a clean mop, which in turn ensures you have a clean floor. 
It's not called a cleaning system for nothing. Once you buy this contraption, you don't just get a mop, but there's a bucket thrown in the mix. Unlike the usual mop and bucket combos, this one is a bit on the eccentric side. The bucket itself makes use of centrifugal spinning technology to get the mop head nice and clean. Note that the bucket is not the only component with a few tricks up its sleeve.
The mop head happens to pivot a full 360 degrees and as such, it can reach all those unattainable spots you're too scared to clean anymore. What can we say? There hasn't been a better pair since Bonnie and Clyde.
Speaking of the mop head, the fact that it's got a 60 degree is not all it has going for it. It's equally quite versatile when it comes to cleaning surfaces to use it on. In fact, you can use it on all surfaces as it does a stellar job across the board. Last, but certainly not least, it's incredibly easy to operate. You can credit this to its lightweight design as it comes in at a mere 2 pounds. Altogether, this is one device you shouldn't miss out on if you really want to have a squeaky clean floor. You may also like some of the best wet/dry vacuums from our list, so take a moment to check them out.
Key Features:
360-degree pivoting head
Centrifugal spinning technology
Innovative 360-degree rotating microfiber mop head
Lightweight for easy maneuverability
Specification:
Brand

Hurricane

Weight

5.11 Pounds
It is versatile
It is quite easy to use
All-around efficient design
The mop handle is short
Some users don't consider it a good value for their money
Durability is a concern
Libman Mop and Bucket Spin Mop & Bucket
There's something about this entire kit that points to the fact that the manufacturers really understand the plight of their users. Well, let's provide a little context on that front. You'll be thoroughly impressed by the fact that the Libman company is currently run by fourth-generation descendants. We know we are. They've obviously been around for quite some time. So, one thing you can count on is that they've been around long enough to perfect their process.
It's on that pedestal that we introduce the Libman Mop and Bucket Spin Mop & Bucket. Altogether, you can count on the fact that this is a mop and bucket combo with a difference. The kit consists of a stainless steel mop as well as a bucket. The bucket here is made with a locking lever right on the handle and this goes a long way to add to its all-around functionality. Thanks to that, you can adjust the mop till it's at your desired length. It should be obvious by now how difficult it is to land a mop that's just the right length.
Speaking of the handle, it's quite a multifunctional fixture on this mop. It's not just there for you to maneuver the mop itself. You also have to push it down to dry the mop head. It's a simple swift action that further ensures you don't have to bend or wring the mop head using your hands.
There's also the addition of a detachable stainless steel spinner to the all-around design here. For more efficiency, it's fitted with a splash guard which doesn't just prevent spills. It equally dries the mop head, and quite efficiently too. Making this an even more, desirable option is the fact that Libman is an environmentally conscious company.
Besides all their social responsibility activities, you can rest assured that they use materials that cause zero damage to the environment. Whether you're environmentally-conscious or not, it feels good to root for the good guys. If you want to make sure you will be able to reach all those nooks and crannies at your home, take a look at the best stick vacuum cleaners as well!
Key Features:
It's an all-in-one mop kit
Equipped with a removable stainless steel spin chamber
Fitted with a splash guard
Comes with an adjustable handle
Specification:
Brand

Libman

Model

01163

Weight

4.9 Pounds
The absorbency level is spot on
Has a functional drying system
It is easy to use
The pole isn't long enough
Inadequate cleaning strength
Quality control
Gladwell Cordless Electric Mop
Some people find cleaning to be incredibly soothing, while some can't wait to be done with the whole ordeal. Despite the camp you belong to, all you need is the right piece of equipment to take your cleaning game up a notch. An electric mop they say? Doesn't that sound like a recipe for electrocution and disaster? Well, seeing as it is the 21st century and technology has come quite a long way, creations like the Gladwell Cordless Electric Mop are now a must-have. 
At the forefront of it all, this is an easy to use piece of equipment that will make traditional mop options a distant memory. Its all-around design is a testament to this fact. For one, it's fitted with a slim base as well as a cordless design that pretty much gives it the feel of a normal mop. But, boy is it a lot more than that. Since it doesn't need to be plugged into an outlet to function, this device uses batteries as a power source. After charging it for a mere two hours, you can use this device to clean your floors over and over again. No doubt that with a long-lasting battery like this, you can cover a whole lot of ground, literally and metaphorically. 
Furthermore, thanks to its ability to rotate a whopping 180 degrees, you can easily access every nook and cranny of your home. Even more, its all-around design makes it quite easy to stow away when it's not in use. Another handy feature you'll absolutely love is the fact that this spin mop has multiple functions and settings. So, maybe you don't just want to mop, you can equally use it to wax your floors or spray them. With all this at your disposal, there's really no stain that can contend with this beauty.
On that note, it'd be a cardinal crime not to give you some insight into the heavy-duty operation of this device. Thanks to the incorporation of two high powered spin motors, you can rest assured that this mop will help you clean up at top speed. It doesn't matter whether it's tackling dirt, grime, stains, or even pesky bacteria, it gets the job done right. To make this happen, the dual mop heads spin in opposite directions leaving your floor cleaner than it's ever been. If you want your home to have that perfect fresh feel, you will love using one of these amazing odor eliminators as well.
Key Features:
180-degree rotation
3 in 1 spinner
Cordless design
Multiple setting and functions
Specification:
Brand

Gladwell

Weight

11.6 Pounds
It works on all surfaces
It is a powerful piece of equipment
Has a highly functional design
Some components are faulty
The spray mechanism is sub-par
Construction could be better
BISSELL Spinwave Powered Hardwood Floor Mop and Cleaner
Just looking at this piece of cleaning equipment is all the proof you need that it'll serve you well. Nothing that looks as good as the BISSELL Spinwave  Powered Hardwood Floor Mop and Cleaner could cause you pain. Altogether, it's created to scrub your floors with minimal involvement on your part. The best part of this all is the fact that it is fitted with an array of features that make the whole cleaning process a breeze.
One feature we know you'll love is its ability to spray on demand. For this reason, the mop itself is fitted with a spray trigger. As such, you can easily and adequately control the amount of formula that is slathered all over your floors. If you love this feature, you will also love these amazing all-purpose spray cleaners! Speaking of cleaning formulas, you don't have to go out in search of a good option.  The entire package comes with two handy, 8 oz containers of multi-surface formula. This is not your run of the mill low budget add-on, best believe that it's the real deal. Not only is this formula great on stains, but it also works wonders on all types of sealed floors.
That's not all, this mop is equally easy to handle. Don't look at it and decide it has too many doo-hickeys and doodads for you. Not only is it straightforward to use, but it's also lightweight and easy to control. The manufacturer incorporated swivel steering to make mobility a lot more accessible. Even more, it weighs a mere 11 pounds which is less than your carry-on requirement on an international flight. All in all, this feature makes it easy to get into those tight spaces and even along baseboards.
Making it even easier to use is the water tank which is quite easy to fill. Once you add a mixture of water and cleaning formula, you can go ahead and spray, then wipe your floor away. If that doesn't do it for you, the fact that these are washable mop pads should tip the scales. Tying it all together is the fact that this swivel mop offers quiet operation, despite its heavy-duty cleaning capacity. For more cool products that will help you keep your floors spotless, check out our selection of the best floor polishers.
Key Features:
On-demand spray
Powered hard floor mop
Safe for cleaning sealed, hard surface floors
Soft touchpads
Specification:
Brand

Bissell

Model

2039A

Weight

9.5 Pounds
It is incredibly easy to use
Easy to assemble
The microfiber material is quite effective
The pads are sub-par in terms of absorption
Quality control issues
It leaves swill marks
Simpli-Magic 79117 Spin Mop Cleaning Kit
In an ideal world, cleaning should be magical. Something that leaves your surroundings nice and clean, it should not be annoying and gruesome. The good news for you today is that the Simpli-Magic 79117 Spin Mop Cleaning Kit is here to make cleaning less of a hassle. The 'magic' in its name is not there for show, you'll be impressed at how effortless it is to use this set up. 
There's an array of fixtures and components that go a long way to make this baby tick. You'll like the fact that it has a washing spinner embedded right at the bottom of the bucket. So, once you dunk it in, don't expect a grimy, bacteria-ridden mop to come out. It'll be nice and clean so, in turn, your floor will be left clean. It's quite easy to use as well, all you need to do is give the handle a gentle push. Once that's done, the spinning and wringing begin. Speaking of wringing, you'll be glad that there's a handy stainless steel wringer basket included in the all-around design. It's a valuable component that makes it easier to get that mop nice and clean before you take it out of the bucket.
Even more functional is the soap dispenser added in the all-around design. It's removable, so you can take it out, fill it with your soap and get a-mopping. There's also a sliding handle and wheels added at the bottom of the bucket. So, you don't have to literally lug the cleaning kit around. Simply roll it around the house depending on the area you're cleaning at that point.
Just because it's a mop doesn't mean it can't include an element of variety. Here, it's the 3 different colors that the microfiber mop head is available in. Sprinkle some magic on your cleaning routine. If you also want the air in your home to be absolutely fresh, you can choose one of these air purifiers.
Key Features:
Fitted with a stainless steel mop handle
Has a soap dispenser
Comes with 3 different colored microfiber mop heads
Wheels at the bottom of the bucket
Specification:
Brand

Simpli-Magic

Model

79117

Weight

6.45 Pounds
Great value for money
It is easy to assemble and use
Overall lightweight design
The extendable handle is too short
Quality control
Involves too much effort
BISSELL PowerFresh Steam Mop
The PowerFresh Steam Floor Mop from Bissell works like a breeze on a range of sealed hard floor surfaces. There's no need to use any harsh chemicals or detergents, making it an excellent choice for anyone with kids and pets. Simply select one of three digitally controlled steam settings to remove up to 99.9% of germs and bacteria using nothing but the power of steam. Your Bissell unit is ready to use in just 30 seconds and effortlessly powers through tough and sticky floor messes with ease.
This floor cleaner features swivel steering alongside a long 23-foot power cord for portable use around your home. It comes with both soft and hard microfibre pads as well as spring breeze fragrance discs, which can be used to freshen up your carpets and floors while simultaneously steam cleaning. From hardwood to ceramics, linoleum to surfaces such as granite and marble, if it needs customized steam clean, then this Bissell unit is able to carry out the job. For a chemical-free clean home, this versatile, easy scrubber with continuous steam function is an excellent choice. If this feature is what appeals to you, you can also use one of these super-effective steam mops!
Key Features:
Powerful steam mop cleans and sanitizes hard floors
Removes up to 99.9% of germs and bacteria with the natural power of steam
Features three digitally controlled steam settings
Swivel steering ensures easy operation
Supplied with soft and scrubby microfibre pad heads
Specification:
Brand

BISSELL

Model

1940

Weight

6.82 Pounds
If you hate lugging around a heavy bucket and mop then you'll love the Casabella Spin Cycle Mop with Bucket. This floor cleaning system has sturdy wheels that mean you can move the bucket around with you as you clean so there is less strain on your back and you don't need to dirty your hands thanks to the self-cleaning wringing system.
This system also comes with a built in and removable soap pump and a draw for a sponge and brush so you'll have everything you need within reach on cleaning day. Of course, you can always go with traditional dust pans and brushes for a quick dusting around the house!
Key Features:
100% Microfiber Mop Head
Durable stainless steel wringer basket
Push down handle for spinning & wringing
Built in/removable refillable soap pump
Wheels on bottom of bucket for easy moving
Built in washing spinner in bottom of bucket
Specification:
Brand

Casabella

Model

85333

Weight

5.2 Pounds
Wheels for no heavy lifting
Built in draw for sponge and brush
Mop head not thick enough
Spin Mop Buying Guide & FAQ
Space Size –If you have limited space to store all your cleaning odds and ends, the last thing you need is yet another mop and bucket to try and store. Look for a spin mop system that you can easily stash in a closet or in the corner of your laundry (if you have one). Of course, if you have a large home with lots of storage space, this won't be an issue for you. Choose a compact size for small apartments or homes.
Design and Construction – Spin mops come in all shapes and sizes. Some have foot pedals that activate the wringer, some a hand level, while for others, you simply have to push the mop head over the spinning basket. When it comes to the construction of the bucket, some are obviously sturdier and more durable than others. Choose one depending on the size of your home and the amount of cleaning you usually do. If you have a larger home with more floor space to clean or you clean an office, it may be wiser to choose a spin mop system that is made from more durable materials that will last longer. Also, if you do clean more substantial areas, you want a wringing system that is fast and efficient so you can get your mopping done faster.
Material – Very few materials are more effective for cleaning than microfiber. This wonder materials absorbs liquid with superior efficiency and also attracts dirt and grime like a magnet. More importantly, it is still a relatively soft material, so it won't damage delicate floors like certain wood floors.
When it comes to bucket, most sin mop systems are made of plastic materials. Some are obviously sturdier than others and it's always wiser to choose stronger, more durable buckets that will last you longer. The wringer in many spin mop systems is made from stainless steel, which is more durable than plastic and will not break so easily. Again, it comes down to the floor space you have to clean and how often you intend to use your spin mop.
Ease of Use – The primary purpose of a spin mop is to make cleaning floors easier. Look for the spin mop that you feel is the easiest to use. The wringer features are different in many spin mops, so if you don't want one with a foot pedal to activate the spinning mechanism, you may prefer to choose one that is activated when you press the mop head over the spinning basket.
The mop head itself should also be easy to maneuver around your floors. You want a fully pivoting head that you can get into corners and under furniture with a minimum of effort. It also helps if your mop has a telescopic handle that can get the mop under a larger cupboard or can even be used dry for dusting ceiling fans or other decorations.
Spin Mop FAQ
Q: What is a spin mop?
A: In simple terms, a spin mop is simply a cleaning system comprising of a bucket and mop. The main difference is that the bucket has a wringer or spinning feature that literally spins dirt and excess water away from the mop head so you can clean your floors more quickly and more efficiently. Not only does this result in getting your floors clean faster, cleaning with a drier mop head also means your floors dry faster too.
Q: Are spin mops good?
A: One of the best features of a spin mop is their ability to syphon off dirt and water from the mop heads during cleaning. The microfiber mop head picks up dirt and grime with ease and then it's a quick dunk in the bucket of soapy water before wringing the mop head in the spinning basket. During this centrifugal process, all the dirt and excess water goes back into the bucket so you can continue mopping with a clean mop head. This results in cleaner floors in a shorter amount of time. This feature is what makes spin mops so good. Unlike squeezable sponge mops, more water and dirt are left in the bucket so less is transferred back to your floors.
Q: Can I use the spin mop on all floor types?
A: You can pretty much use the Spin Mop on all floor types as long as they are hard surfaces. This means you can quickly and effectively clean tile, timber, slate or any other type of hard surface floors. Just make sure you use a detergent that won't damage delicate floors like some wood floors. Otherwise, any type of multi-purpose or specific floor cleaning detergent is fine.
Q: Can the spin mop be used as both a wet and dry mop?
A: You can absolutely use the Spin Mop as both a wet and dry mop. The mop head and poles are generally light in weight so you can use them to dust picture frames, ceiling fans, around windows and doors, etc. When you've done all the dusting work, simply fill the accompanying bucket with warm water and detergent and you can make short work of cleaning your floors. This versatility is what makes the spin mop system so great. You can take care of two undesirable chores with one tool and in half the time.
Sign Up Now
GET THE VERY BEST OF GEARHUNGRY STRAIGHT TO YOUR INBOX