Best Spin Mops In 2021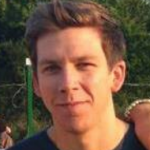 This product guide was written by Jordan Carter
Support us! GearHungry may earn a small commission from affiliate links in this article.
Learn more
Housework. No one likes doing household chores, but they are necessary to keep our homes clean and tidy. One of those chores is mopping the floors. If you've got an old-style mop, you need to wring out all the excess water frequently.
Wringing out the excess water from the mop is tedious and not much fun. If you don't have enough strength, you may not be able to squeeze out adequate water, and that may render your floors being wet and slippery. It also means they'll take longer to dry.
Fortunately, spin mops take care of several of these issues. Firstly, you don't have to get your hands wet and dirty by hand squeezing the mop. More importantly, the spinning basket gets rid of most of the water and the dirt and grime you've picked up off the floor.
The best spin mops will make fast work of mopping your floors so you can move on to more enjoyable activities.
The Best Spin Mop
Spin Mop Buying Guide & FAQ
Space Size –If you have limited space to store all your cleaning odds and ends, the last thing you need is yet another mop and bucket to try and store. Look for a spin mop system that you can easily stash in a closet or in the corner of your laundry (if you have one). Of course, if you have a large home with lots of storage space, this won't be an issue for you. Choose a compact size for small apartments or homes.
Design and Construction – Spin mops come in all shapes and sizes. Some have foot pedals that activate the wringer, some a hand level, while for others, you simply have to push the mop head over the spinning basket. When it comes to the construction of the bucket, some are obviously sturdier and more durable than others. Choose one depending on the size of your home and the amount of cleaning you usually do. If you have a larger home with more floor space to clean or you clean an office, it may be wiser to choose a spin mop system that is made from more durable materials that will last longer. Also, if you do clean more substantial areas, you want a wringing system that is fast and efficient so you can get your mopping done faster.
Material – Very few materials are more effective for cleaning than microfiber. This wonder materials absorbs liquid with superior efficiency and also attracts dirt and grime like a magnet. More importantly, it is still a relatively soft material, so it won't damage delicate floors like certain wood floors.
When it comes to bucket, most sin mop systems are made of plastic materials. Some are obviously sturdier than others and it's always wiser to choose stronger, more durable buckets that will last you longer. The wringer in many spin mop systems is made from stainless steel, which is more durable than plastic and will not break so easily. Again, it comes down to the floor space you have to clean and how often you intend to use your spin mop.
Ease of Use – The primary purpose of a spin mop is to make cleaning floors easier. Look for the spin mop that you feel is the easiest to use. The wringer features are different in many spin mops, so if you don't want one with a foot pedal to activate the spinning mechanism, you may prefer to choose one that is activated when you press the mop head over the spinning basket.
The mop head itself should also be easy to maneuver around your floors. You want a fully pivoting head that you can get into corners and under furniture with a minimum of effort. It also helps if your mop has a telescopic handle that can get the mop under a larger cupboard or can even be used dry for dusting ceiling fans or other decorations.

Spin Mop FAQ
Q: What is a spin mop?
A: In simple terms, a spin mop is simply a cleaning system comprising of a bucket and mop. The main difference is that the bucket has a wringer or spinning feature that literally spins dirt and excess water away from the mop head so you can clean your floors more quickly and more efficiently. Not only does this result in getting your floors clean faster, cleaning with a drier mop head also means your floors dry faster too.
Q: Are spin mops good?
A: One of the best features of a spin mop is their ability to syphon off dirt and water from the mop heads during cleaning. The microfiber mop head picks up dirt and grime with ease and then it's a quick dunk in the bucket of soapy water before wringing the mop head in the spinning basket. During this centrifugal process, all the dirt and excess water goes back into the bucket so you can continue mopping with a clean mop head. This results in cleaner floors in a shorter amount of time. This feature is what makes spin mops so good. Unlike squeezable sponge mops, more water and dirt are left in the bucket so less is transferred back to your floors.
Q: Can I use the spin mop on all floor types?
A: You can pretty much use the Spin Mop on all floor types as long as they are hard surfaces. This means you can quickly and effectively clean tile, timber, slate or any other type of hard surface floors. Just make sure you use a detergent that won't damage delicate floors like some wood floors. Otherwise, any type of multi-purpose or specific floor cleaning detergent is fine.
Q: Can the spin mop be used as both a wet and dry mop?
A: You can absolutely use the Spin Mop as both a wet and dry mop. The mop head and poles are generally light in weight so you can use them to dust picture frames, ceiling fans, around windows and doors, etc. When you've done all the dusting work, simply fill the accompanying bucket with warm water and detergent and you can make short work of cleaning your floors. This versatility is what makes the spin mop system so great. You can take care of two undesirable chores with one tool and in half the time.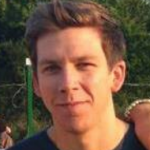 Jordan Carter is Gear Hungry's resident Editor-in-Chief with a genuine love and passion for all things tech. Jordan works diligently to ensure only the best products ever make it onto the platform and are showcased in Gear Hungry's carefully curated, tested and expertly researched, informative buying guides.