Best Mop Buckets In 2021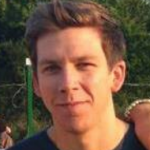 This product guide was written by Jordan Carter
Support us! GearHungry may earn a small commission from affiliate links in this article.
Learn more
The task of keeping our environment clean and dirt-free is not the most enjoyable chore. That is why we owe it to ourselves to get the tools that make it an easier and smoother process. That said; using a mop bucket is the most efficient way to clean and disinfect your floors and get your house sparklingly new again. But there are plenty of them, and choosing the best fit can be a headache. For that reason, we have identified ten of the best mop buckets you can buy, complete with the features that make them stand out.
The Best Mop Bucket
Mop Bucket Buying Guide & FAQ
Features To Look For In Mop Buckets
Even though they are simple tools, there are still some qualities to look out for in mop buckets to ensure that you spend your money wisely. Here are a few of them.
Needs - The first thing worth considering when you are in the market for a mop bucket is what you need it for. While mopping is primarily a floor-related chore, there are other tasks where a mop bucket comes in handy. A mop bucket built to handle different cleaning tools is a great way to save money on dedicated buckets. There is also the matter of scale. Are you using it for home cleaning or commercial cleaning? There are buckets better suited to each level of cleaning, with differential features that range from capacity, wringing method to portability.
Durability - On the large scale of things, mop buckets are incredibly cheap. But that doesn't mean you should have to buy them every month because they don't last. When you are in the market for a mop bucket, look out for the quality of the materials used. Mop buckets that combine steel and plastic materials are common and one of the most durable products on the market.
Furthermore, since the buckets will be exposed to water a lot, you need something resistant to oxidation. Stainless steel can handle the constant exposure to water and maintain its fresh look for years. For plastic, different manufacturers use different polymers but understand that the thicker the bucket, the better.
Capacity - The capacity of your mop bucket can be the difference between smooth, stress-free cleaning and a tedious one. With large mop buckets, especially modern mop buckets that spin, you can clean an entire house or floor without having to replace the water. But you have to be sure the size is just right. You don't want a product that might be too big and ends up taking ample space in your storage.
Another aspect of capacity quality is the measurement markings. Good quality mop buckets have incremental measurement markings. Even better ones have the markings built into the bucket instead of ink or paint that peel off over time.
Features - There are mop buckets with groove design and there are spinner mops and buckets. Further, there are mop buckets with wringer, and there are plain buckets. Each one comes with additional features that enhance their usage, and the best one depends on your budget and preference.
For instance, groove mop buckets have a bottom outlet where you can release dirty water. They also tend to come with a mop, some of which might be adjustable. Spinner or Wringer mop and buckets, on the other hand, tend to have pedals, to engage the inbuilt centrifugal system. The point is, beyond being a container for water, mop buckets can come with additional features. Better settling for one, make sure that it is efficient for you in practice.
Weight - While cleaning, you will have to carry the mop bucket to cover uncleaned areas. That is why it is essential to go for the right weight to keep transportation stress-free. Even though heavy mop buckets suggest a durable build, it can be challenging to use, particularly if it doesn't have mobility aids, like wheels. If it is too light, it might be susceptible to breakage, reducing its durability.
Portability - Portability is an important quality, especially if you are in the market for a commercial mop bucket. You need something with a compact design that takes up little space. Unnecessarily large mop buckets can be frustrating while navigating the ever-present foot traffic in an office space, which also tends to have small storage spaces. That also applies to home cleaning. You don't want to take up all the space and hinder movement during use.
Another quality to look out for in regards to portability is mobility. A mop bucket with non-marking wheels is excellent. It allows you to move it from one place to another easily, leaving zero evidence.

Mop Bucket FAQ
Q: What is a mop bucket?
A: A mop bucket is a cleaning tool that allows its user to wring out a wet mop. They are usually made of heavy-duty plastic and have different wringing systems, most of which are hands-free.
Q: How do you use a wringer mop bucket?
A: First, you should dip the mop into the bucket filled with cleaning solution. Afterward, place the mop head in the wringer basket. Proceed to press down on the mop head for a few seconds, so that excess water squeezes out of the mop. After completing this process, you can then mop the intended area.
For mop buckets with self-cleaning systems, like spin mop buckets, press on the pedal to activate the wringer while holding the mop handle loosely. Press as needed to expel water from the mop head.
Q: What is the best mop and bucket to buy?
A: Ultimately, the best mop and bucket to buy is one that requires little effort from you, especially for wringing. It's for that reason that hands-free mop and buckets are great. Also, the best mops have a rotatable handle. Overall, we think the O-Cedar EasyWring Microfiber Spin Mop is perfect. It comes with a spin wringer as well as a telescopic and rotatable mop handle, all at a modest price.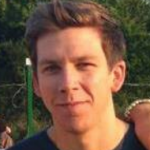 Jordan Carter is Gear Hungry's resident Editor-in-Chief with a genuine love and passion for all things tech. Jordan works diligently to ensure only the best products ever make it onto the platform and are showcased in Gear Hungry's carefully curated, tested and expertly researched, informative buying guides.
The best!
Gear, gadgets & stuff for men
Straight to your inbox