Best Mop Buckets In 2022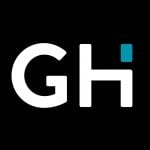 This product guide was written by GearHungry Staff
Last Updated
June 12, 2020
GearHungry Staff
GearHungry Staff posts are a compilation of work by various members of our editorial team. We update old articles regularly to provide you the most current information. You can learn more about our staff
here
.
GearHungry may earn a small commission from affiliate links in this article.
Learn more
The task of keeping our environment clean and dirt-free is not the most enjoyable chore. That is why we owe it to ourselves to get the tools that make it an easier and smoother process. That said; using a mop bucket is the most efficient way to clean and disinfect your floors and get your house sparklingly new again. But there are plenty of them, and choosing the best fit can be a headache. For that reason, we have identified ten of the best mop buckets you can buy, complete with the features that make them stand out.
The Best Mop Bucket
O-Cedar EasyWring Microfiber Mop Bucket
Mopping is a dirty, unglamorous chore that can leave you in need of a good clean once you're done. But O-Cedar offers a different perspective, and that is why it is our best choice product out of the ten on this list. The O-Cedar EasyWring Microfiber Spin Mop has a host of features that transform mopping into a sophisticated task.
First is the mop bucket design which has a built-in wringer that frees you from physically interacting with the mop head. The product is further able to do this efficiently thanks to a high-quality foot pedal that activates spin wringing. With the combination of the wringer, and the pedal, you never have to bend down, and your hand can equally stay completely dry. Also, the wringer comes with an accompanying splash guard that keeps water inside the bucket while it is spinning.
Speaking of bending down, the O-Cedar EasyWring Microfiber Spin Mop has a telescopic handle. The handle, in turn, features an adjustable height that ranges from 24 to 48 inches, giving you access to a full range of motion without requiring you to bend. Additionally, the handle has a 360-degree rotation that allows you to maneuver anywhere, including under furniture and in corners. Lastly, the mophead has a deep-cleaning microfiber capable of absorbing dirt and grime, and its triangle-shaped design allows it to clean corners perfectly. However, for those places that are really difficult to reach, you might want to use a stick vacuum cleaner.
Key Features:
Machine-washable mop head
Adjustable handle
360-degree rotation
Triangle-shaped design
Deep cleaning microfiber
Splash Guard protection
Specification:
Brand

O-Cedar

Model

153185

Weight

5.4 pounds
Carlisle Commercial Mop Bucket
Of course, you probably should not use a home cleaning mop bucket for commercial use. There are plenty of them designed for commercial use, and the Carlisle Commercial Mop Bucket is one of the best. It is expertly designed to cater to heavy-duty mopping, turning a tedious task into a breeze.
The first noteworthy feature here is the wringer. It has a side press wring with a 90-degree bend handle high enough to use with little to minimize strain on your back. Also, the side press wring is capable of 50,000 wringing cycles, providing lasting usability. The bucket itself comes in two sizes, 26 and 35 Quart, both of which, depending on your needs, are big enough for large scale mopping.
Thanks to a compact design, the Carlisle Commercial Mop Bucket will fit anywhere, whether it is a storage room or small cubicles. Furthermore, its corrosion-resistant polyethylene build means it can handle a temperature as high as 180-degree Fahrenheit and as low as -40-degree Fahrenheit. Simply put, it is highly durable and suited for long-term use. Finally, mobility is an essential quality in a commercial mop bucket, and this product achieves it to great effect with four non-marking swivel caster wheels. As such, it can travel across any surface with maximum ease. For any remaining stains, make sure to use one of the top stain removers on the market right now.
Key Features:
50,000 cycle wringer
26- and 35-quart sizes
Four non-marking swivel casters
Five colors
Compact for tight-fitting environments
Corrosion-resistant construction
Specification:
Brand

Carlisle

Model

3690804

Weight

5.73 pounds
AmazonBasics Side Press Wringer Commercial Mop Bucket
Another commercial mop bucket you can consider is the AmazonBasics Side Press Wringer Commercial Mop Bucket. It comes only in one size, 35 quarts, which is undoubtedly big enough for the large scale mopping common in commercial cleaning. Beyond that, there is a lot of similarity in design choices and options with the just reviewed Carlisle Commercial Mop Bucket. The most significant difference, perhaps, is that this product comes with an AmazonBasics one-year warranty.
Other than that, it has the bells and whistles that places it among the best mop buckets on the market. It also has a durable construction, thanks to its polypropylene material. Also, there are measurement marks inside the bucket, with increments of 5-quarts, which makes it easy to measure on those instances when you need precise quantity.
There is also a side-press Wringer included here with a handle high enough to stress-free handling. It also comes with fan mop holders. Even more, a down-press wringer has also been included, which has its own fan and jaw holders. While this AmazonBasics Side Press Wringer Commercial Mop Bucket doesn't come with a mop, it does offer a mop-handle clip-on holder, allowing you to keep the mop upright without the support of a wall. Our buying guide on steam mops features some products that you might want to browse, too.
Key Features:
Side press and down press wringers
Polypropylene material with compact build
Mop handle clip-on holder
One-year warranty
35-quart capacity
Loop carry handle and integrated pour handle
Specification:
Brand

AmazonBasics

Model

#361

Weight

15.71 pounds
Rubbermaid Commercial WaveBrake Mop Bucket
Another commercial mop bucket worth considering is the Rubbermaid Commercial WaveBrake Mop Bucket. It comes in four size options, with the smallest being 26 quarts and the largest, 44 quarts. Unlike the AmazonBasics Side Press Wringer Commercial Mop Bucket, it comes in six different colors, allowing you to effect a color-coded system if you want one.
Furthermore, it is a mop bucket with a wringer and there is even a side-press and down press wringer. Both of them have 200,000 cycles of lifespan or five years of guaranteed use. This level of durability, alongside its patented WaveBrake that reduces splashing, is why it is one of the best mop buckets on the market. What's more, the flared wringer design offers an ideal outlet to hang the mop handle when it is idle.
Other noteworthy features of the Rubbermaid Commercial WaveBrake Mop Bucket include a molded-in pour spout and sink ledge that make it easy to empty the bucket. This design achieves this by controlling the flow of water out of the bucket. As for the bucket itself, it has a combination of structural web molded plastic and premium tubular steel. The steel material is used on the wringer handle and integrated handles that secure the grip on the bucket. If anyone of your family has an allergy-related problem, here are some HEPA vacuums that are bound to help.
Key Features:
Four non-marking casters
200,000 wringer cycles
Integrated handles
Patented WaveBreak design
Molded pour-in spout
Efficiency easy wringing press
Specification:
Brand

Rubbermaid Commercial Products

Model

FG748000YEL

Weight

18.6 pounds
Although the Hurricane Spin Mop Home Cleaning System looks like a mop bucket with wringer, it is not. The product instead comes with a centrifugal spinning technology that cleans the mop head. Its application is very similar to the O-Cedar EasyWring Microfiber Spin Mop. All you have to do is dip the dirty mop in the bucket of water, put it back in the basket, and press down on the pedal to activate the centrifugal system. It will then spin out dirt from the water, leaving you with a clean mop, all hands-free.
Furthermore, instead of a triangle-shaped mop head, this product has a microfiber mop head that rotates at 360 degrees. With it, you can clean and polish any surface and touch hard-to-reach corners. That is in addition to the 360-degree adjustable height handle, that allows efficient cleaning with minimal to no back strain.
As for the mop head, it is thick and completely machine washable. One additional feature or advantage of this product is the availability of extra cleaning accessories. For an added cost, you can get a replacement mop head, duster heads, and dolly. All of them are part of a holistic set of cleaning tools that include the Hurricane Spin Broom and Hurricane Spin Scrubber. Make sure to also check out our list of the best all-purpose cleaner sprays.
Key Features:
Centrifugal cleaning system
360-degree rotating mop head
Lightweight spin mop
Non-rolling bucket
Specification:
Brand

Hurricane

Weight

5.11 pounds
For those who are not fans of the traditional mop head, the Oshang Flat Floor Mop and Bucket Set offer a different but efficient choice in the form of a microfiber pad. It comes with two of them, and they are also washable and reusable. With these two pads, you can clean a range of floor types with complete ease.
The Oshang Flat Floor Mop and Bucket Set also have a particular feature which makes this set of mop buckets the best in the market – a self-cleaning system. It uses a groove design to achieve this, allowing you to wet and dry the mop easily. And even though it is not a wringer bucket, the entire process is hands-free.
What's more, this product offers a 280-degree rotation handle. With it, you can clean easily across any surface, regardless of obstacles, including ceilings and windows, although it might be easier to use a robotic window cleaner. Then there's the handle that is made with stainless steel and is equally resistant to rust, giving it maximum durability. It is also unbreakable and has an adjustable length between 26.5 and 63 inches.
Lastly, although the Oshang Flat Floor Mop and Bucket Set are targeted for home use, its 10-inch by 15.5-inch bucket makes it an equally great choice for commercial use. Furthermore, the manufacturer offers a one-year warranty and a 30-day return policy, making it not only a great buy but also a safe one.
Key Features:
Two washable microfiber pads
280-degree rotation handle
Extendable stainless-steel handle
Groove self cleaning design
Specification:
Brand

Oshang

Model

OG2

Weight

4.54 pounds
OXO Good Grips Angled Measuring Mop Bucket
Sometimes, all you want is the bucket in a mop bucket set, and there are plenty of those on the market. But very few can match the build and features of the OXO Good Grips Angled Measuring Mop Bucket. Although it is still no more than a container for liquid, OXO maximizes its capabilities, all while maintaining its simplified design.
The first noticeable design feature is its oblong shape. That makes it easier to carry and, combined with wide spouts at two ends of the bucket, offers the ability to pour controlled amounts of water out of the bucket. Another excellent feature is the gallon and liter measurement markings placed on an angled surface in the bucket. What's more, instead of paint, they are molded into the bucket. So, you don't have to worry about them peeling off.
That's not all when it comes to the measurement feature. At the bottom of the OXO Good Grips Angled Measuring Mop Bucket, there are detergent measurement markings that make measuring cups unnecessary. The bucket itself has a soft, non-slip handle, and it comes with a mop holder to keep the mop upright. Finally, the bucket is made using high-grade plastic, and it can handle up to 14 quarts or four gallons of liquid. If you need a product for carpets and rugs, here are some quality carpet cleaners for your home.
Key Features:
Gallon and liter measurement markings
Soft, non-slip handle
Mop holder
Detergent measurement markings
Specification:
Brand

OXO

Model

1367380

Weight

1.75 pounds
Ettore Compact Super Bucket
The ninth product on our best mop bucket list is the Ettore Compact Super Bucket. Like the just reviewed product, it is a simple, high-quality bucket perfect for heavy-duty use. One of the advantages of this product is that it's fit for multipurpose use. While it is ideal as a mop bucket thanks to its 15.25 x 10.25-inch mouth, it also fits other cleaning tools like a scrubber, squeegee, and window washer. Beyond cleaning floors, you can also clean cars and windows.
With dimensions of 10.25 x 17.50 x 7.25 inches, the Ettore Compact Super Bucket fits perfectly in any tight space. It is also lightweight and comes sturdily built with an ergonomic handle that offers a solid grip. With this feature, you can expect smooth and easy transportation, whether you are using it at home or for commercial use. Furthermore, while the limited color option might be disappointing, the yellow color gives it high visibility, which can be a considerable advantage, especially when using it in an area with high foot traffic. There is also a lid option to prevent accidental spills, but it comes at extra cost. If you want to keep your car spotless as well, check out these handy car vacuum cleaners. 
Key Features:
3-gallon capacity
Ergonomic grip handle
High visibility design
Multipurpose use
Specification:
Brand

Ettore

Model

86000

Weight

1.29 pounds
Mop Bucket Buying Guide & FAQ
Features To Look For In Mop Buckets
Even though they are simple tools, there are still some qualities to look out for in mop buckets to ensure that you spend your money wisely. Here are a few of them.
Needs - The first thing worth considering when you are in the market for a mop bucket is what you need it for. While mopping is primarily a floor-related chore, there are other tasks where a mop bucket comes in handy. A mop bucket built to handle different cleaning tools is a great way to save money on dedicated buckets. There is also the matter of scale. Are you using it for home cleaning or commercial cleaning? There are buckets better suited to each level of cleaning, with differential features that range from capacity, wringing method to portability.
Durability - On the large scale of things, mop buckets are incredibly cheap. But that doesn't mean you should have to buy them every month because they don't last. When you are in the market for a mop bucket, look out for the quality of the materials used. Mop buckets that combine steel and plastic materials are common and one of the most durable products on the market.
Furthermore, since the buckets will be exposed to water a lot, you need something resistant to oxidation. Stainless steel can handle the constant exposure to water and maintain its fresh look for years. For plastic, different manufacturers use different polymers but understand that the thicker the bucket, the better.
Capacity - The capacity of your mop bucket can be the difference between smooth, stress-free cleaning and a tedious one. With large mop buckets, especially modern mop buckets that spin, you can clean an entire house or floor without having to replace the water. But you have to be sure the size is just right. You don't want a product that might be too big and ends up taking ample space in your storage.
Another aspect of capacity quality is the measurement markings. Good quality mop buckets have incremental measurement markings. Even better ones have the markings built into the bucket instead of ink or paint that peel off over time.
Features - There are mop buckets with groove design and there are spinner mops and buckets. Further, there are mop buckets with wringer, and there are plain buckets. Each one comes with additional features that enhance their usage, and the best one depends on your budget and preference.
For instance, groove mop buckets have a bottom outlet where you can release dirty water. They also tend to come with a mop, some of which might be adjustable. Spinner or Wringer mop and buckets, on the other hand, tend to have pedals, to engage the inbuilt centrifugal system. The point is, beyond being a container for water, mop buckets can come with additional features. Better settling for one, make sure that it is efficient for you in practice.
Weight - While cleaning, you will have to carry the mop bucket to cover uncleaned areas. That is why it is essential to go for the right weight to keep transportation stress-free. Even though heavy mop buckets suggest a durable build, it can be challenging to use, particularly if it doesn't have mobility aids, like wheels. If it is too light, it might be susceptible to breakage, reducing its durability.
Portability - Portability is an important quality, especially if you are in the market for a commercial mop bucket. You need something with a compact design that takes up little space. Unnecessarily large mop buckets can be frustrating while navigating the ever-present foot traffic in an office space, which also tends to have small storage spaces. That also applies to home cleaning. You don't want to take up all the space and hinder movement during use.
Another quality to look out for in regards to portability is mobility. A mop bucket with non-marking wheels is excellent. It allows you to move it from one place to another easily, leaving zero evidence.
Mop Bucket FAQ
Q: What is a mop bucket?
A: A mop bucket is a cleaning tool that allows its user to wring out a wet mop. They are usually made of heavy-duty plastic and have different wringing systems, most of which are hands-free.
Q: How do you use a wringer mop bucket?
A: First, you should dip the mop into the bucket filled with cleaning solution. Afterward, place the mop head in the wringer basket. Proceed to press down on the mop head for a few seconds, so that excess water squeezes out of the mop. After completing this process, you can then mop the intended area.
For mop buckets with self-cleaning systems, like spin mop buckets, press on the pedal to activate the wringer while holding the mop handle loosely. Press as needed to expel water from the mop head.
Q: What is the best mop and bucket to buy?
A: Ultimately, the best mop and bucket to buy is one that requires little effort from you, especially for wringing. It's for that reason that hands-free mop and buckets are great. Also, the best mops have a rotatable handle. Overall, we think the O-Cedar EasyWring Microfiber Spin Mop is perfect. It comes with a spin wringer as well as a telescopic and rotatable mop handle, all at a modest price.
Sign Up Now
GET THE VERY BEST OF GEARHUNGRY STRAIGHT TO YOUR INBOX